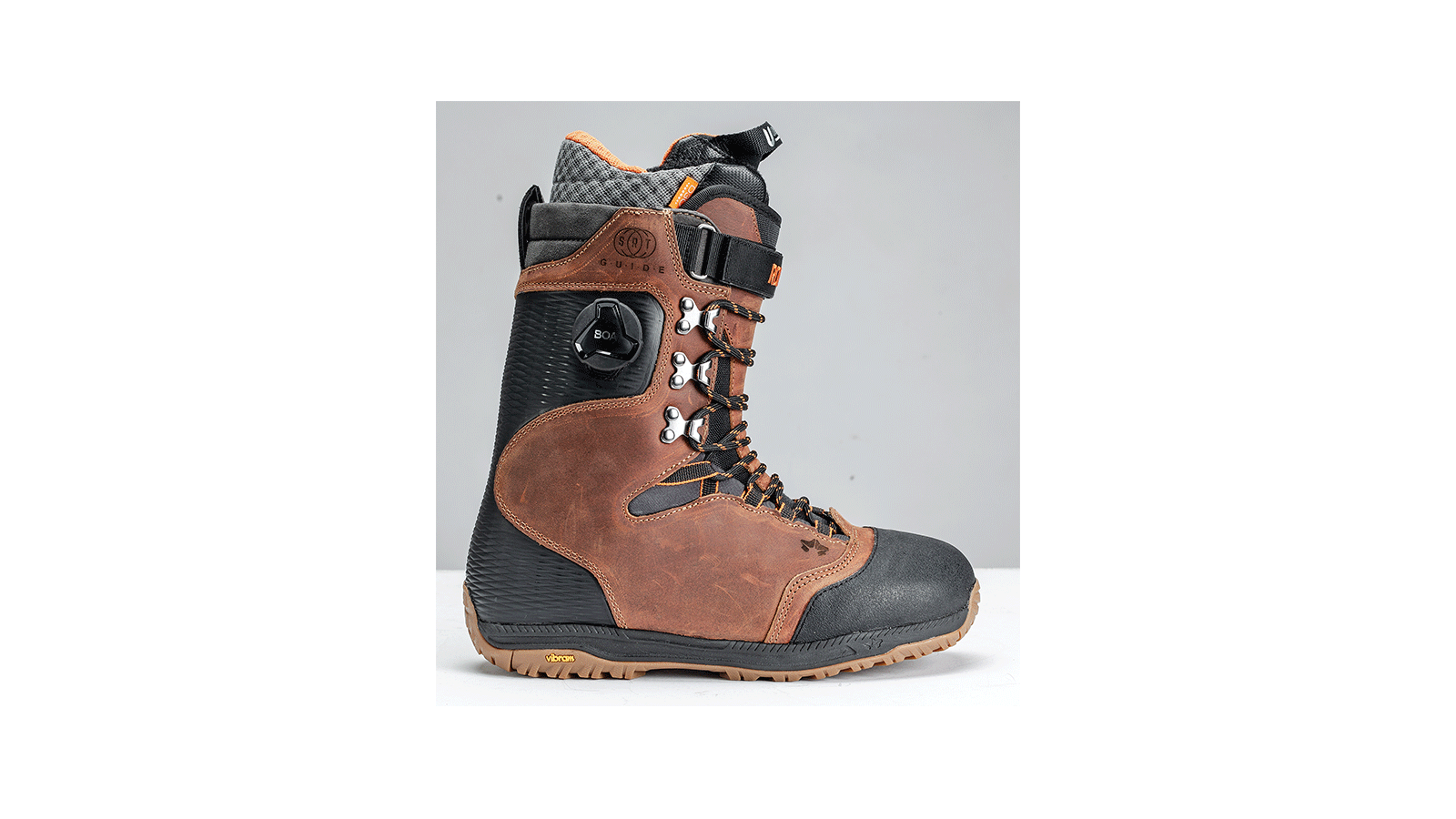 Rome FW19/20 Snowboard Boots Preview
Retail Buyers Guide: Snowboard Boots FW19/20
Brand: Rome
KEY PRODUCT FOCUS: What are the three most important products of next year's boot line? Why?
The revamped Inferno SRT, Guide SRT and Libertine models. With overhauled shells and upgraded Powerstraps on both SRT models, we also added a Vibram outsole on the fan favourite Libertine traditional lace. We are also introducing a new liner called the Ultralon F.I.T. liner which uses dual density Ultralon Foam.
Materials: using any previously unseen materials (in build, cushioning, support or grip) or construction methods?
As mentioned above, we are introducing a new liner for most of our higher end boots, the Ultralon F.I.T. Liner. This line uses dual density Ultralon foam, it's super moldable, impact absorbent and resistant to packing out.
What's new in lacing – trad, Boa, something different? What do people want?
Hybrid lacing, a combination of targeted BOA power, Powerstraps on the upper ankle and traditional lacing. We're seeing more riders gravitate towards this style because it creates multiple levels of adjustability but also works to create the most foolproof, trustworthy system that always has your back.
Imagine the overview section of your boot catalogue next year. What's the defining aesthetic, or overall theme? Talk to us about the colourways/prints/patterns/influences/textures you're using?
Rugged workwear inspired colour palette, taking cues from classic hiking boots and muted tones with large simple colour blocking.
Which part of your range are you investing in the most? Freestyle, freeride, do-it-all, beginner…? Why?
Our goal with the boot line is to create the most reliable, do-it-all boots, that keep you on the hill longer. To that point, we are putting a lot of time and design energy into developments that increase durability, fit and straightforward adjustment options.
Which other footwear sectors do you follow which influence the line?
Hiking footwear and skate footwear mostly.
What are your top marketing stories for next season? 
The new Ultralon F.I.T. liner and the overall durability of the entire line.