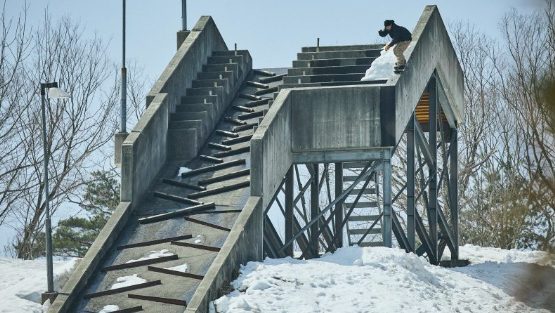 Flux 2023/2024 Snowboard Boots Preview
Retail Buyers Guide: Boots 2023/24 Retail Buyer's Guide
Brand: Flux
Interviewee: N/A
How would you describe the current state of the snowboard boot market? What big developments, changes, challenges, and/or opportunities are you seeing and how is your brand navigating them?
We see the global situation as very severe in terms of security, COVID-19, exchange rates, etc. We would like to strengthen our communication as a Japanese brand and secure our unique position in the market. We would like to pursue strategies that match the needs of each region, including North America, Europe, and Asia.
Everyone has been affected by raw materials and shipping price increases and transport issues. Have you had to make any significant changes with regards to manufacturing, sourcing, or logistics? Are there any examples you can share of how your business pivoted effectively? Any positive developments with regards to these issues and the changes you've made?
We see the situation surrounding us as very difficult due to sourcing raw material prices and foreign exchange rates. We believe that the most effective solution is to develop more value-added products and sell them at reasonable prices.
After two years of heavy carry over in the industry and more of a return to normalcy last season, what's your overall sales and production/inventory strategy for 23/24?
We would like to build supply volume and scheduling for early delivery and early sellout without being influenced by snowfall conditions.
Does your brand have any new developments concerning sustainability and/or how you are positioning any environmental messaging?
Excessive packaging is being reduced and recycled materials are being selected.
Will you be using any previously unseen materials (in outer shell, reinforcement, cushioning, support or grip) or construction methods? Any liner story or program you plan to highlight for 23/24?
HB-BOA, Hybrid construction with belt upper and BOA lower closure. The desired fit and secure tightening can be achieved quickly.
What lacing systems are your main focus in 23/24 and why? Where does BOA fit in your overall strategy and focus?
The main focus continues to be the BOA system. Because of its ease of wear and quality stability.
Please tell us about the dominant visual themes or patterns you plan to use in next year's boot line (materials as well as colours)? Any interesting artist collabs or partnerships you have lined up? Which other footwear sectors or fashion trends do you follow that influence the line?
The development themes are
(1) Fitting, a sense of oneness with the body.
(2) Matching, a sense of oneness with the gear.
Which part of your range are you investing in the most? Freestyle, freeride, all mountain, beginner…? Why?
We cover all genres because our main focus is on matching with bindings.
Pricewise, which area of the market do you cater to? What developments are you seeing with regards to product pricing? 
They are responding to the medium to high price range. Struggling to set prices due to rising raw material prices.
What are your top product marketing stories for next season?
Japan Brand and Spreading the joy of snowboarding from Japan to the world.
Best Sellers/Hero/Key products
New concept hybrid boot. The upper is a belt and the lower is BOA, a unique combination. The user can quickly achieve the desired fit and secure tightening.
Responds to the instantaneous and precise response required in jib, park, and on the street.
Outstanding stability for high-speed turns and hard landings. Exquisite tuning of the upper and sole allows you to aim for the line you want.