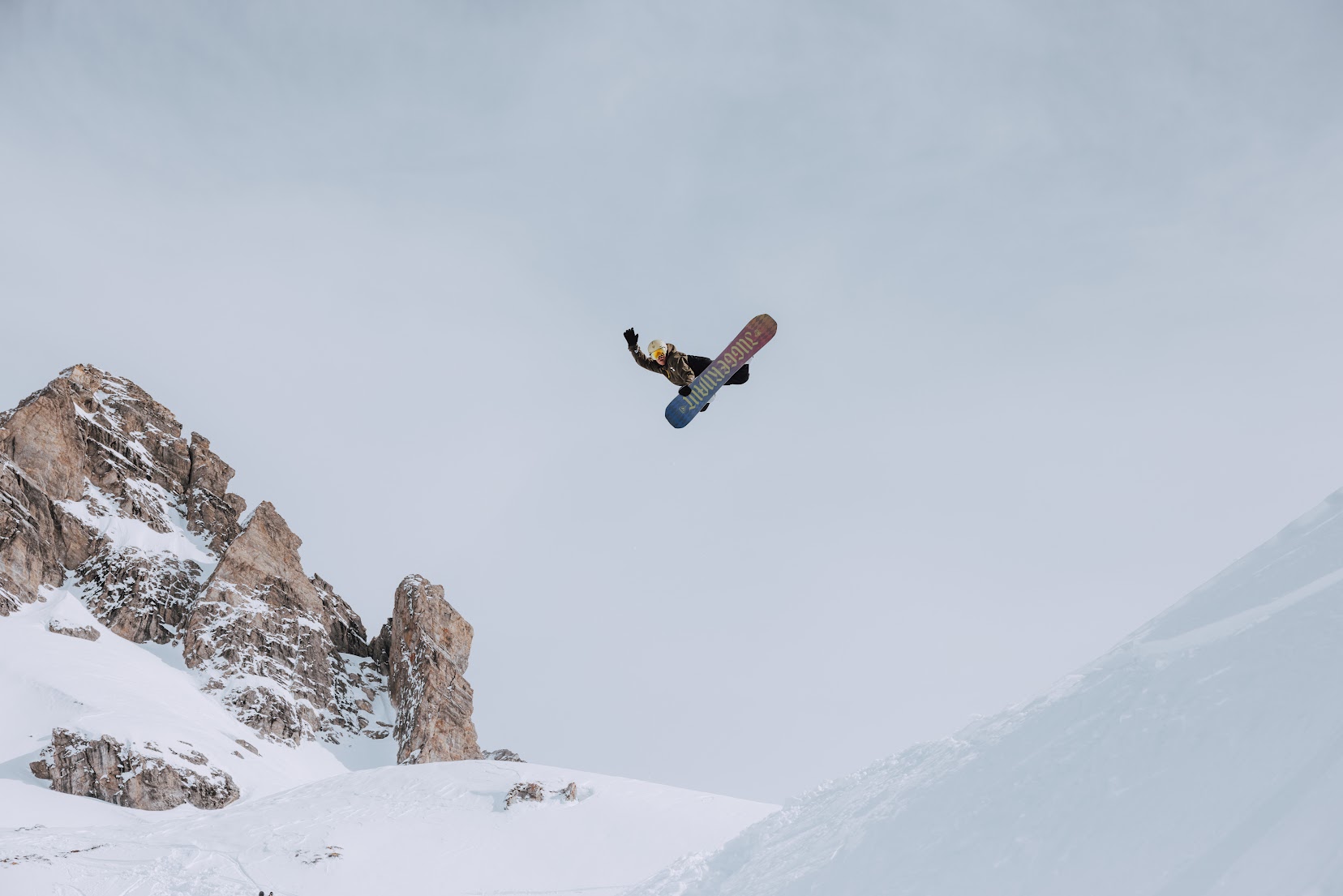 Rossignol 2023/2024 Snowboard Boots Preview
Retail Buyers Guide: Boots 2023/24 Retail Buyer's Guide
Brand: Rossignol
Interviewee: ARNAUD REPA – CATEGORY MGMT
How would you describe the current state of the snowboard boot market? What big developments, changes, challenges, and/or opportunities are you seeing and how is your brand navigating them?
I will add that alongside with a more environmentally conscious design of products and the demand for splitboarding, the climate change and level of uncertainty in the end consumer behavior is slowly making the propensity to invest in new equipment or to own equipment become lower than the one of renting new equipment. Leading to an increase in investment, both from a dealer and brand perspective, in rental products. Rossignol, to this regard, is bringing a new series of rental boots to market that will not only endure the test of time but also combine the precision fit of a liner that was designed at our 50+ years of ski-boot development center in Italy, mixed with the comfort and style of a snb boot shell.
Everyone has been affected by raw materials and shipping price increases and transport issues. Have you had to make any significant changes with regards to manufacturing, sourcing, or logistics? Are there any examples you can share of how your business pivoted effectively? Any positive developments with regards to these issues and the changes you've made?
I will add that our new Resource Planning (ERP) and Product Lifecycle Mgmt (PLM) softwares are also key to superior development and supply chain management.
After two years of heavy carry over in the industry and more of a return to normalcy last season, what's your overall sales and production/inventory strategy for 23/24?
We carried over 100% of our 20/21 rental boot line to 21/22, and half of our retail boot line. We carried over 50% of our 21/22 global snb boot line to 22/23 due to the inventory situation and look forward to carryover 100% of our 22/23 retail line to 23/24 but bring a new rental boot line, which counts for half of our skus. So technically speaking, we will be carryover 50% of our 22/23 snb boot line to 23/24. When it comes to production/inventory strategy, we are prioritizing flexibility with brick-and-mortar stores while making sure our products are available online and the digital customer experience is up the stakes.
Does your brand have any new developments concerning sustainability and/or how you are positioning any environmental messaging?
Outside the fact that carrying over 50% of our snb boots is already improving our carbon footprint, all our snb boots, except the rental liners, are PVC-free. All our retail boots deliver in natural cardboard boxes that are made from recycled paper, have no coating and use a water based single color ink for prints. We also swapped PE bags with paper wraps around our retail boots. All our retail models feature Ortholite®'s footbeds that contain up to 56% recycled EVA. Providing unique spare parts, from liners to laces, that can cross over the whole collection of products is also a step forward.
Will you be using any previously unseen materials (in outer shell, reinforcement, cushioning, support or grip) or construction methods? Any liner story or program you plan to highlight for 23/24?
We focused on our rental boot program for 23/24 and are excited to introduce an industry first story that combines the precision fit of a liner that is inspired by ski-boot liners mixed with the comfort & style of a snb boot shell. And have snowboarding benefit from our Italian design center 50+ years of ski-boot fit experience.
What lacing systems are your main focus in 23/24 and why? Where does BOA fit in your overall strategy and focus?
Fit, simplicity and diversity are at the core of our development. We offer boots that combine BOA®'s new H4 series with a multitude of lacing systems but also offer models that only feature traditional laces. Fast lacing systems will continue to grow though, with the new generation not wanting to spend too much time on this and the aging population not willing to spend as much time as they did in the past.
Please tell us about the dominant visual themes or patterns you plan to use in next year's boot line (materials as well as colours)? Any interesting artist collabs or partnerships you have lined up? Which other footwear sectors or fashion trends do you follow that influence the line?
We've been following the same path for all 3 product lines since the beginning: simple lines, smoothness and timeless feel. Hence the use of black as the primary color, small louder hits to differentiate styles, and synthetic Nubuck®, PU leather or Ortholite® footbeds.
Which part of your range are you investing in the most? Freestyle, freeride, all mountain, beginner…? Why?
We don't prioritize riding disciplines but styles when we design boots as we know some freestyle riders love stiffer dual zone boots while some will naturally go with a softer boot that features a traditional lacing system. And the same goes with the free-riders or do-it-all riders. We consider all categories and riders equally but prioritized user experience over style for 23/24 with our new rental boot line that targets beginners to advanced riders and sits in the middle of the flex index: not too soft to bring forward lean support, not too stiff to allow tweak-ability without too much effort.
Pricewise, which area of the market do you cater to? What developments are you seeing with regards to product pricing? 
Our biggest demand is under the 300 euros MSRP price range where we offer Articulated cuffs, Thermo-moldable liners, Ortholite®'s footbeds, full rubber outsoles, various lacing systems, superior ride-ability and durability. While we are also addressing the demand for higher-end products with added performance-driven features like contour footbeds, heel harnesses, dual BOA® or 3D molded tongues, we stay true to our original commitment and intend to give access to snowboarding for as many as possible, even if this mission is more complicated every day. Which makes us prioritize quality and technology at reasonable pricing.
Best Sellers/Hero/Key products
Featuring 3D-molded tongues, insulated thermo-adjustable liners, heel harnesses, Ortholite®'s 3D molded footbeds, EVA midsoles, rubber outsoles, Flex 9 stitched liners and upper shell construction that bring added comfort and closer wrap, lifetime warrantied Dual Zone BOA® Focus H4 Fit System for enhanced heel hold and premium hard-charging performance, the Primacy Focus are designed for aggressive riding frontside and back.
The 2023 Cutback returns with a three-point heel harness, insulated thermo-adjustable liner, 3D molded tongue, Advanced flex medial support and classic-lacing-to-BOA® fit configuration that comes with the new, and new BOA® M+2 Hybrid Instep system to deliver an adjustable, instep-focused fit that lets you adapt to the riding conditions and shred wherever the ride takes you.
Hidden lace guides for wear protection, rubber outsoles for grip and durability, EVA midsoles for cushion, insulated thermo-moldable liners for custom fit and warmth, BOA® Fit System H4 Coiler™ for fast and precise tension adjustment, an articulated cuff that complements the boot flex for the support to push and build your skillset, the 2023 Alley screams versatile all-mountain riding.