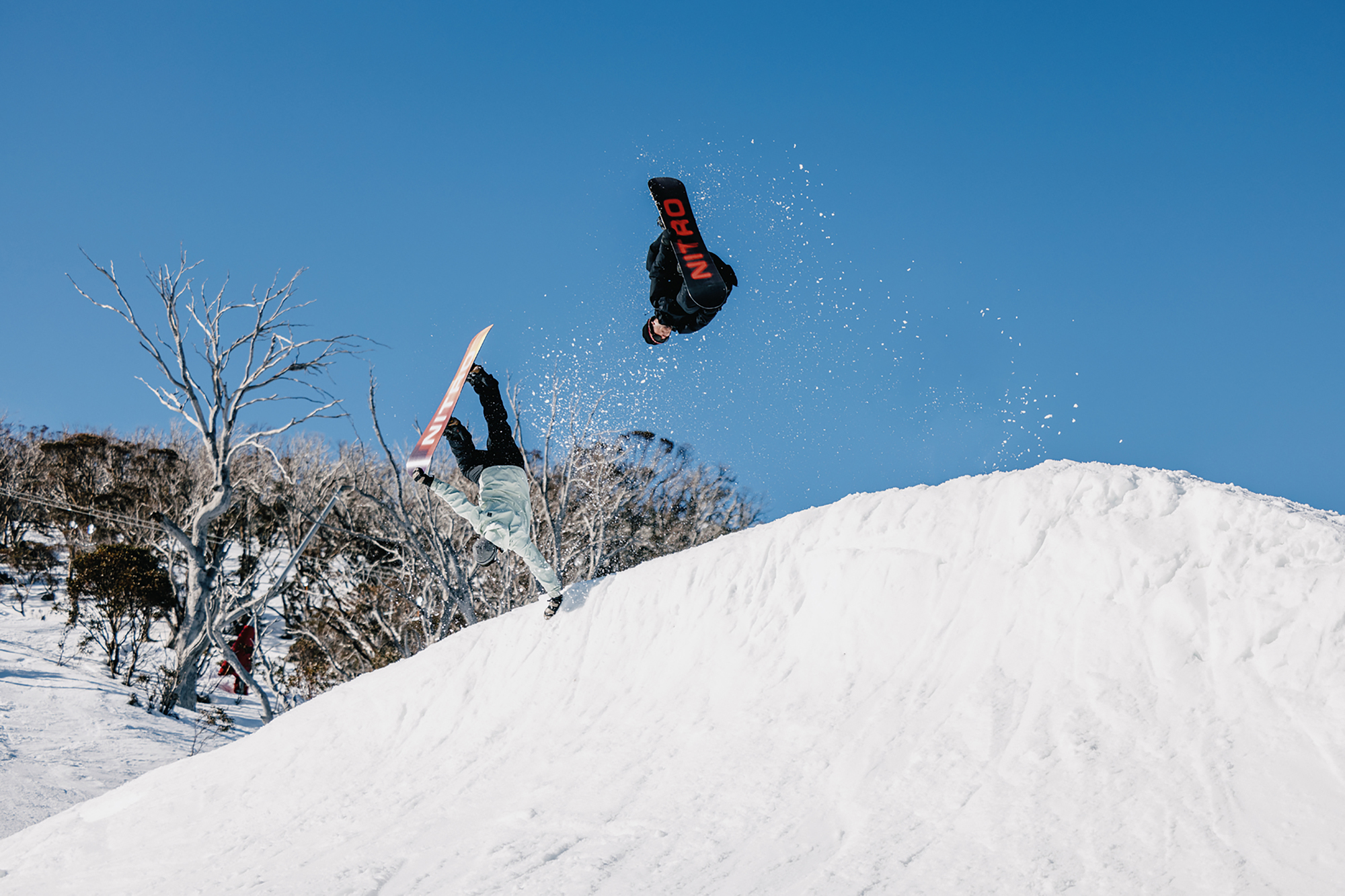 Nitro 2023/2024 Snowboard Boots Preview
Retail Buyers Guide: Boots 2023/24 Retail Buyer's Guide
Brand: Nitro
Interviewee: N/A
How would you describe the current state of the snowboard boot market? What big developments, changes, challenges, and/or opportunities are you seeing and how is your brand navigating them?
The most relevant challenge for the 22/23 season was definitely the overall growth in sales, resulting in production and shipping bottlenecks. We expect this to be temporary though, and numbers will balance out to me easier to manage for 23/24. We have long-term relationships and agreements with our vendors that help working through these issues of course. Our general approach of mutual respect leads to open communication about this kind of problems and their solutions.
Everyone has been affected by raw materials and shipping price increases and transport issues. Have you had to make any significant changes with regards to manufacturing, sourcing, or logistics? Are there any examples you can share of how your business pivoted effectively? Any positive developments with regards to these issues and the changes you've made?
Everyone felt the effects of increased cost on every level. While we also had to increase retail prices, we avoided any mid-season price adjustments or transportation surcharges vis-à-vis our distributors and shops. As a brand, we felt we must take responsibility to protect our sales channels an absorbed most of these additional charges. We did not make any general changes to our supply chain except for an adjustment in timing. The ordering/production/shipping process needs to start earlier to compensate any upcoming obstacles.
After two years of heavy carry over in the industry and more of a return to normalcy last season, what's your overall sales and production/inventory strategy for 23/24?
We took an approach of not carrying over too many products and keeping pour offering fresh and exciting already for 22/23. We will continue to strategically use carryovers on key models/SKUs in order to provide some late ordering possibilities for retailers and especially the rental operations.
Does your brand have any new developments concerning sustainability and/or how you are positioning any environmental messaging?
First off, we have to realize that snowboarding – like many other activities – is very complex in its environmental impact and that we as a brand need to do our part to reduce this impact as much as possible. In line with the efforts already in place or in progress on our board and binding production, we have now started to examine our entire boot production process with the goal to also optimize every step here and compensate the C0² impact that we cannot optimize at this point with ClimatePartner. Already now, all PVC reinforcements in our boots are 6P free and meet international norms. We are using recycled rubber for our outsoles wherever technically possible. On selected models, we use Vibram® ECOSTEP™ Compound, an eco-friendly recycled rubber compound made up to 30% of production recycled rubber.
What lacing systems are your main focus in 23/24 and why? Where does BOA fit in your overall strategy and focus?
Nitro's proprietary TLS lacing system remains the mainstay of our offering, while we also continue to sell standard lacing versions of selected models to cater to riders who prefer to tie good old knot. Our offering of BOA models is growing, now extending all across the line and into our two new StepON compatible models, the Darkseid and the Dynasty. All adult models feature our exclusive Re/Lace liner locker which is now receiving patent grants in all relevant markets. 
Please tell us about the dominant visual themes or patterns you plan to use in next year's boot line (materials as well as colours)? Any interesting artist collabs or partnerships you have lined up? Which other footwear sectors or fashion trends do you follow that influence the line?
Our most prominent collab is our StepOn partnership with Burton. We feel it is important for the market not to be split up into many systems, leaving the retailer alone in handling non-matching inventory. So we decided to focus on bringing Nitro fit and feel to the StepOn system, now offering 4 models, 2men's and 2 women's. We also worked with Marcus Kleveland to build his own dream version of our Team boot, the Team Pro TLS Marcus Kleveland: The boot's added features include a power tongue stiffener, the internal ankle support and a power strap, allowing for more adjustability and response control.
Which part of your range are you investing in the most? Freestyle, freeride, all mountain, beginner…? Why?
We really try to spread our efforts and R&D budget across the entire line. Every rider, from beginner to pro, deserves to benefit from ongoing development, be it in new models of simply in detail improvements of fit and performance.
Pricewise, which area of the market do you cater to?
Everything we can reach without sacrificing the corenerstones of fit, function and quality.
What developments are you seeing with regards to product pricing? 
Unfortunately, FOB prices continue to rise in regards to raw materials, labor and overall production cost. Shipping cost increases and an unfavorable US-Dollar/Euro exchange rate add to this, resulting in landed costs going up once again. 
Best Sellers/Hero/Key products
For the riders looking for maximum comfort and convenience without sacrificing response and performance, the new Darkseid BOA® Step On® snowboard boot is the answer – providing the next level of all-mountain precision and convenience on and off the marked trails. This boot is the ultimate collaboration boot providing the best of three worlds!
Introducing the Team Pro MK, a boot built for those who are looking for responsive performance equipped with our TLS Twin Lacing System and Power Strap. The all-new Team Pro MK TLS is built for and by Marcus Kleveland, it offers the high-end response with a comfortable liner and dialed precision in a high-performance freestyle package.
The Ronda TLS boot allows for the ultimate snowboarding adventure versatility through its all-mountain resort comfort and fit, combined with all the features needed for weekend splitboard adventures to escape the crowds at the resorts. For the riders looking for a lightweight and splitboard-ready resort boot.