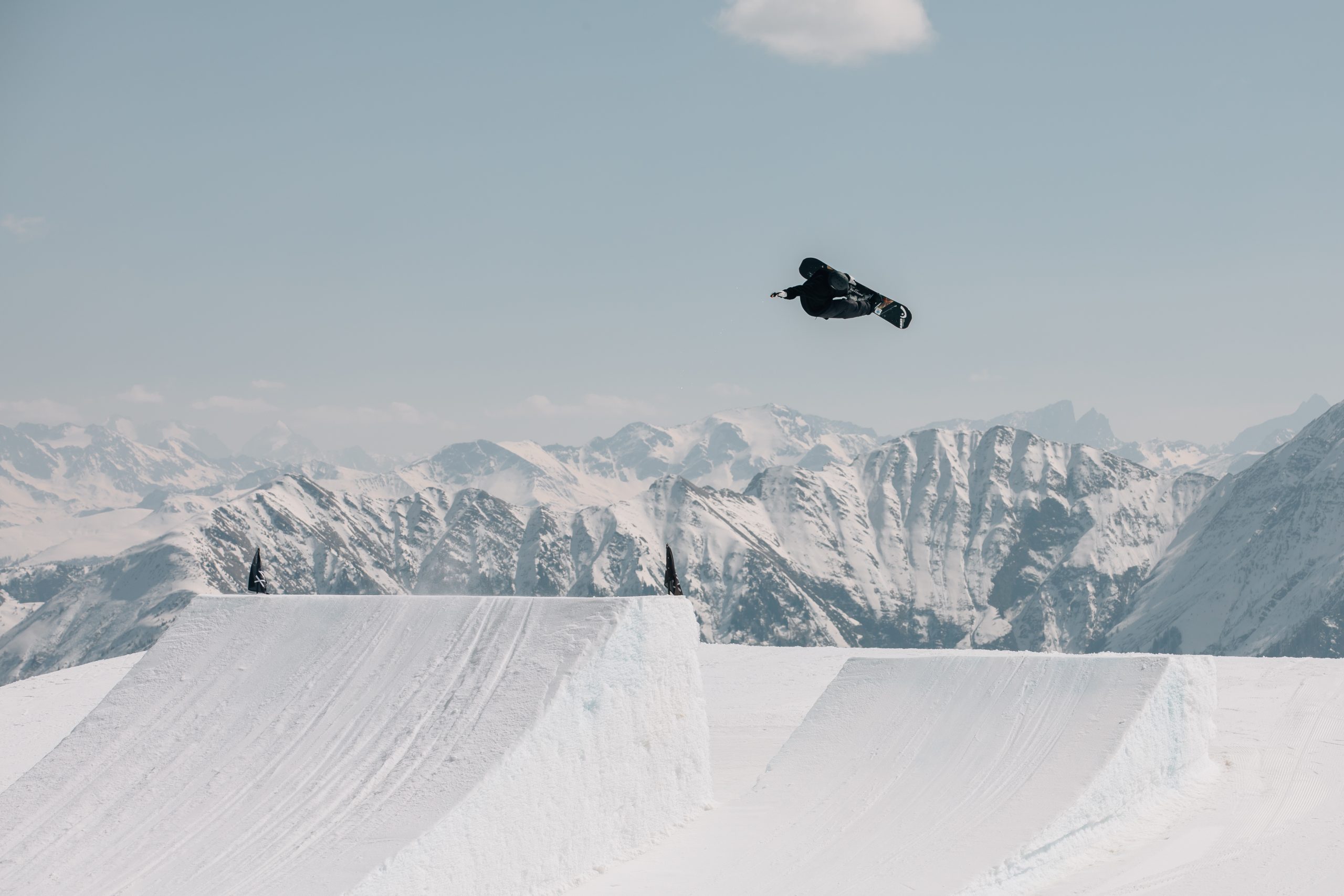 Head 2023/2024 Snowboard Boots Preview
Retail Buyers Guide: Boots 2023/24 Retail Buyer's Guide
Brand: Head
Interviewee: Katharina Acham, Operative Marketing Manager
Will you be using any previously unseen materials (in outer shell, reinforcement, cushioning, support or grip) or construction methods? Any liner story or program you plan to highlight for 23/24?
The revolutionary boot fitting system Liquid Fit: Provides the most precise and quickest customization by using a 100% flexible, paraffin-based material that can be injected in Liquid Fit ready liners. The Liquid Fit material then automatically adjusts to the individual foot shape, focusing on the most critical areas of the foot: the ankle and the heel section. This increases precision, performance, comfort, and heel hold. Liquid Fit material can be added and extracted from the liner also multiple times, according to the individual demands. The customization process has to be done by a local HEAD retailer. It is a quick and easy process, which does not require a lot of time. Liquid Fit technology is used in our pro boots EIGHT BOA LIQUID FIT and FOUR BOA FOCUS LIQUID FIT in season 2023/24.
What lacing systems are your main focus in 23/24 and why? Where does BOA fit in your overall strategy and focus?
We have mainly used BOA® Fit Systems for many years as they are simple to use, comfortable, time-saving, and durable at the same time. No more fumbling with laces in the cold. Depending on the boot model, we use different BOA® Fit Systems, from the version with a single BOA dial for our entry-level boots up to BOA Hybrid or BOA Mid Power Focus used in our top boots as those configurations allow riders to charge harder and perform at their peak.
Please tell us about the dominant visual themes or patterns you plan to use in next year's boot line (materials as well as colours)? Any interesting artist collabs or partnerships you have lined up? Which other footwear sectors or fashion trends do you follow that influence the line?
Most boot models have simple but modern designs and color themes, like black, white, and brown, to match a wide range of bindings-, boards- and sportswear designs. Even if the boots show a clean look in general, a lot of design details are attached, like the use of different fabrics tone in tone but with little color spots and contrasts attached. These also include elements from running shoe technology, to underline the boot's contemporary and clean look.
Which part of your range are you investing in the most? Freestyle, freeride, all mountain, beginner…? Why?
We mostly invest in the "do-it-all"/all mountain part, as we want to make it easy for our consumers. Other that with boards, our customers do not buy 3, 4 different models for different situations. Once a consumer has found a boot that fits perfectly and performs in a way they like, we feel that they should be able to use it anywhere on the mountain.
What developments are you seeing with regards to product pricing?
HEAD is traditionally strong on mid to entry-level price points; in the last two years, we experience a shift towards upper price points – in all categories. Therefore we extended our line and developed new boots with new technologies and features serving this target group.
What are your top product marketing stories for next season?
Liquid Fit – The revolutionary snowboard boot customisation system; fast & easy customisation, adapts to all foot shapes, perfect fit, comfort and performance, and sustainable adjustment system
Best Sellers/Hero/Key products
Built for advanced riders the FOUR BOA FOCUS LIQUID FIT boasts excellent comfort, fit, and response for the progressive freestyler and freerider, and is our team's favorite! Although this boot has a great out-of-the-box fit, it is also Liquid Fit ready and can be fully customized to the individual foot shape in less than 10 minutes! While the sole of the boot delivers maximum grip and shock absorption, its upper features a zonal BOA® Fit System, which guarantees an individual, solid fit. Add to this a fully customizable liner and you have a boot that is hard to beat.
The SCOUT LYT BOA COILER is amongst our best-selling boots and the lightest boots on the market. Its construction offers a comfortable, forgiving boot that is just simply fun to ride in. Although light in weight, the sole offers plenty of grips and has outstanding dampening performance. BOA® offers a fast, effortless, and precise fit. The liner of the boot is heat- moldable and can be customized to your foot.
The KID LYT VELCRO is a lightweight junior snowboard boot with velcro strap closing that allows young riders quick and easy access. This boot offers grip and stability, a super mellow flex, premium comfort and warmth. It also comes with a two-size footbed so the