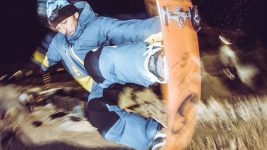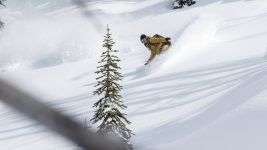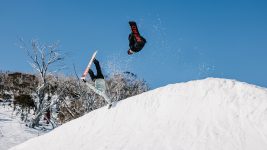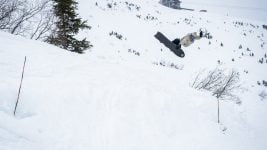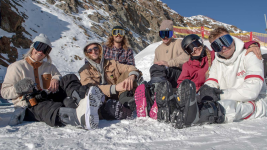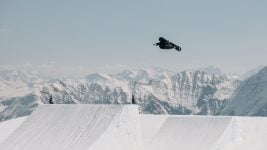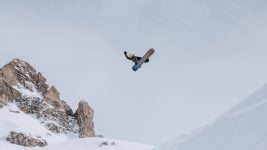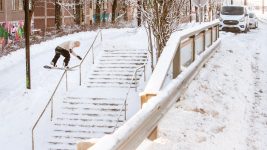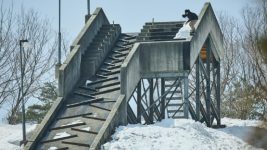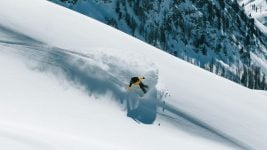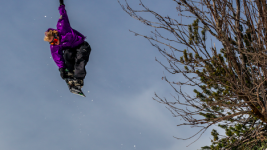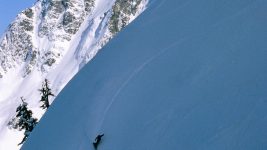 Boots 2023/24 Retail Buyer's Guide
It's no secret that 21/22 winter was a banger– tons of snow early in the season and customers excited to get back up on a lift or simply skinning up the mountain. Brands have delivered and adapted to the situation, retailers cleared up their inventory, and POs were up like nothing happened the past few years. But now, what's next? What's up? What's cooking? Ladies and gents, this is next winter's Snowboard Boots 23/24 Retail Buyer's Guide brought to you by Matthieu Perez.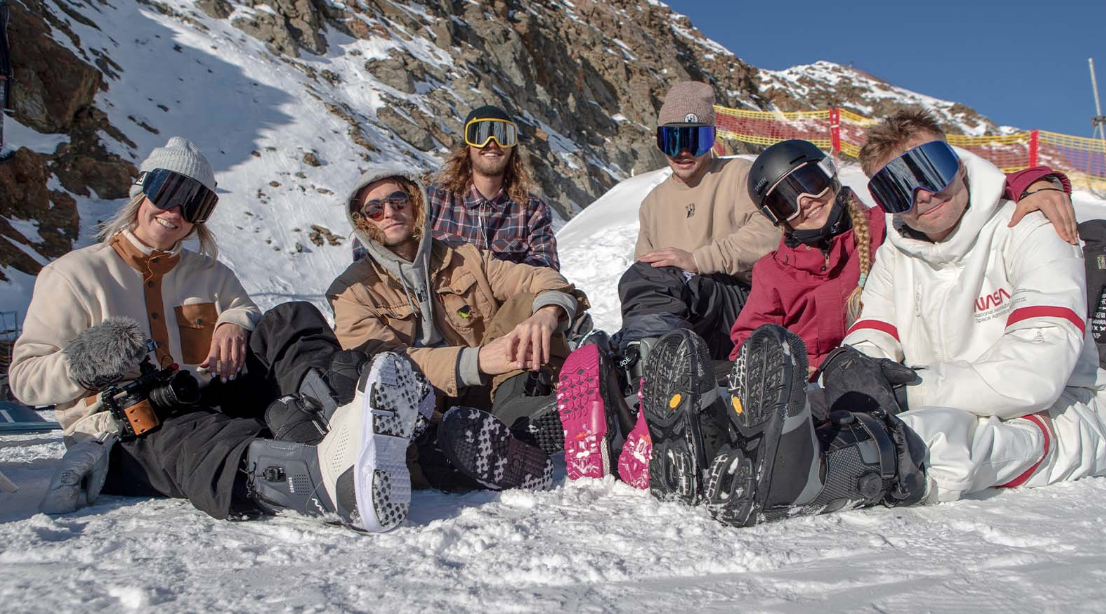 Beyond the side effects of Covid, which we talked about last year, boot brands are now facing new issues. As Nitro's managing director, Andi Aurhammer, confirms: "the most relevant challenge for the 22/23 season was definitely the overall growth in sales, resulting in production and shipping bottlenecks." That being said, for this year's projection, everyone felt the effects of increased costs at every level and the battle started over again.
When asked about the current state of the snowboard market, Matt Stillman at ROME says: "it is certainly a curious one, global uncertainty and economic challenges loom around every corner but the optimism within the industry remains strong. As always, clear lines of communications between the retailers, reps, and distributors is a priority of ours, working to support players in this ecosystem is key."
Some brands are working to navigate the challenging market with robust yet flexible strategies. At Rossignol, Arnaud Repo, category manager, explains: "we developed a three-season inventory and sales management plan that is continuously updated according to the circumstances. Meaning optimized stock distribution across countries, reduced buying targets, minimized end-of-season discounts, anticipated product availability and rationalized production."
To overcome the situation, some brands are also sticking to their moto and focus. Deeluxe–whose product line is focused solely on snowboard boots–is one such example. According to Florian Heim, "we are not just trying to come up with the best and most comfortable snowboard boots in the game. We're also aiming to set up a fresh looking and exciting boot collection every year to make snowboard boots ultimately become a more appealing part of every set up." At the revered and family-ownedNidecker, footwear wizard Maurizio states: "as always, yeah, there are some clear leaders on the 'cool' side and on the 'volume' side. You'll find us in the middle.  We don't follow trends, we keep our communication tight with our distributors, dealers and customers, then we get our heads down and do the best job we can making the best snowboard boots out there."
SHOP IT UP!
Communication is key between all partners. As the world returns to a new normal, brands anticipate a continued balance of EComm and physical retail. Katarina Acham from Head's Marketing department, observes that "stationary retail is the backbone of our business, offering products online is needed and requested from a consumer perspective, but the main business remains stationary so far, therefore will be supported with all means." And Emmanuel Labadie at DC adds: "the e-business activity has grown. However, at the same time, the relationship with our customers/stores must be maintained and strengthened. This is essential for a strong brand footprint in each local market."
Further considering all channels and looking beyond the "bricks vs ecomm" approach, Nidecker'sMolin brings up that "market fragmentation and evolving consumer needs mean that there's a patchwork now; brand ecommerce sits alongside dealer ecommerce, Amazon shops, the marketplace environments and all of this mixed up with social commerce. The art is now balancing availability and service levels to do it right, in the places where consumers want to be met."
And when it comes to managing inventory, the carry-over topic, which was so hot during the pandemic winters, now has different faces. Pros and cons are emerging and shaping different approaches. Price point models can exist as carry-over products. For Rome, its Stomp boot family serves as carry-over products, while the brand's higher-end models get updated colourways each season. Rossignol will carryover 100% of its 22/23 retail line into 23/24 but bring a new rental boot line in 23/24. Davide Smania says: "it is not easy to be so optimistic considering the economic situation. We are worried the energy cost increases will affect the budget for tickets and gear." This uncertainty obliges Northwave to carry-over part of its collection, but they will also introduce new colourways to bring some fresh air. 
Talking about fresh air, Jim Linnberg at Ride claims: "carry-over is boring! We do it sometimes, but we like making new and exciting stuff." In addition to Ride, Deeluxe, Nidecker, and Nitro are taking the approach of not carrying over too many products, keeping a fresh and exciting offer like they already did for 22/23. And K2 adds: "our R&D team is so productive that we want to bring out their masterminds' outcome every season."
SUSTAIN YOUR FUTURE
For Ride,  ts collab with Akomplice last year, says it all: "we aren't perfect but we are working on it and getting better every day." For Rome, sustainability in the boot category focuses on making the highest quality product, meaning it will have many years on snow. Deeluxe continues to work on new solutions on how snowboard boots can be built – focusing on making their products more durable and more sustainable. They plan to introduce Rise by Bloom more broadly in the collection throughout the years ahead and get rid of the industry standard EVA step by step.
Nitro uses 6P free reinforcements which meet international norms and recycled rubber for its outsoles wherever technically possible. Same for Flux, which is focused on reducing excessive packaging and selecting recycled materials. Companies like F2 and Nidecker are working on having zero emissions and self-sufficiency using solar panels, car pooling, and E-transport devices at offices.
At Head, sustainability became the top priority and they call it Rethink: "we address sustainability in every decision we are making and we keep improving year by year." 
WHAT'S NEXT?
Rossignol is excited to introduce an industry first story that combines the precision fit of a liner that is inspired by ski-boot liners mixed with the comfort & style of a snowboard boot shell. Nitro continues partnering with Burton to expand the use of the StepOn system. Andi Aurhammer emphasizes: "we feel it is important for the market not to be split up into many systems, leaving the retailer alone in handling non-matching inventory." F2 will present its new "recycling carbon" at the ISPO tradeshow in Munich and Deeluxe is introducing a completely new outsole on the all-new Kevin Backstrom signature boot that takes the brand's patented Skateflex sole concept one step further. Head keeps using their revolutionary boot fitting system, Liquid Fit, in its pro boots for season 23/24. The brand claims it provides the most precise and quickest customization available by using a 100% flexible, paraffin-based material. K2 will have a new splitboard boot that will be "appealing to the wider splitboard community with all you need and nothing you don´t." According to K2, the brand also wants "to show that our lacing and Boa boots rock."
Vans is introducing an updated and upgraded version of the men's Verse snowboard boot for 23/24. Matt Patti, global snow category manager states: "The Verse has long been regarded as one of the most versatile technical terrain boots available today. And this next iteration brings generational advancements in both performance and protection." ThirtyTwo will have collabs with Crab Grab, Santa Cruz, Spring Break, and Chris Christenson, creating a collection that overall mixes technical high performance with classic outdoor aesthetics. For Flux, the main development themes are "fitting, a sense of oneness with the body and matching, a sense of oneness with the gear," explains Kyosuke Ogata.
LACE YOUR STYLE
When it comes to lacing options, brands are usually pushing their own lacing combos and listening to what the customers and retailers need. F2 uses the "TGS" lacing system that comes from Japan and claims it is one of the most modern and intuitive designs. Northwave has different closure systems, butdoes not use BOA since the brand has its own wire closure system. Deeluxe, despite the demand for the brand's fast lacing system, further expands its collaboration with BOA.
Vans confirms that hybrid BOA models are booming and DC will be introducing the all-new premium hybrid boot, combining traditional lacing with the Boa Fit system and DC's patent-pending superlockheel harness. Even ThirtyTwo–which is always focused on lace boots for core riders–sees a big demand for BOA, like the Diesel Hybrid, developed with Chris Grenier. It has the fit and feel of a standard lace boot, but with the added heel lock down from the BOA Hybrid Instep system.
When style comes into place, it serves boots' purpose and program, merging aesthetic, design and functionality. Deeluxe's all-terrain inspirations are high-tech outdoor gear and the more urban iteration of it–gorpcore. The brand's freestyle series is also mainly inspired from skate shoe trends and sneaker culture in general. Northwave, together with Ethan Morgan, are bringing on the DIYX concept. The brand will feature his Decade boot with artists painting live during the up-and-coming STRT JAMevent. Rome's boot collection takes its visual cues from skate brands, hiking brands, and workwear brands, continuing to focus on the mantra of something for every riding style. Nidecker's boot designer, Molin, likes the outdoor world and gets inspired by expedition products and trail running shoes. Yet he always likes to ensure that a few colourways or prints are inspired by fashion and art to make a colour palette that makes sense for the brand, market trends, and the function of the boots. As a skater-owned brand, ThirtyTwo is heavily influenced by skateboarding but the new line is also influenced by mountaineering, trail running, sportswear, and sneaker culture at large. 
Yet beyond all of these latest developments, the foundation of success remains the same. As Linnbergat Ride concludes: "we invest in snowboarding. Honestly, if you are doing it right, you are just building boots that fit good and are good for snowboarding."  Word.