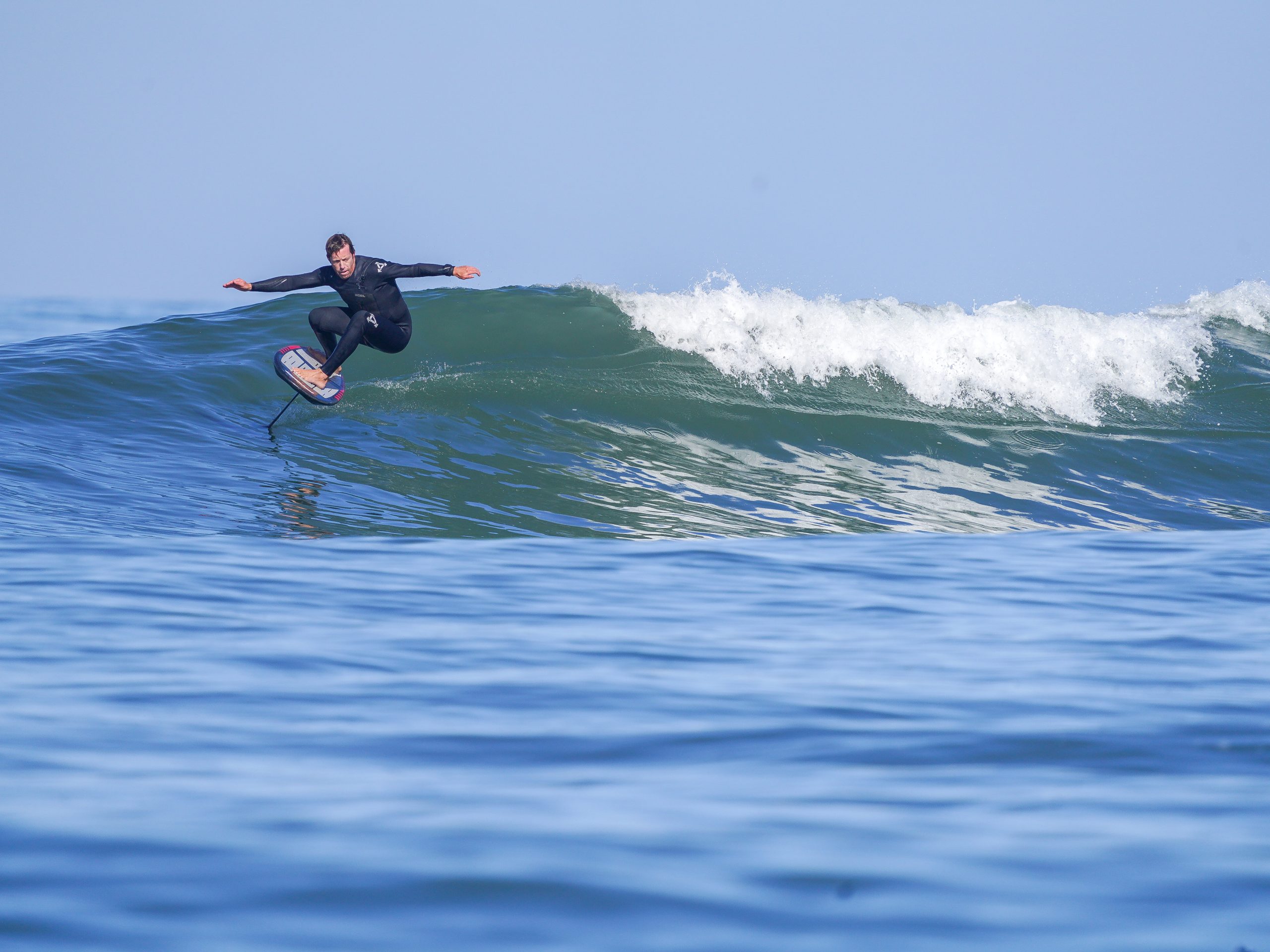 Freedom Foilboards 2023 Foil Preview
Retail Buyers Guide: Foiling 2023 Retail Buyer's Guide
Brand: Freedom Foilboards
Interviewee: Nathan Dodds, International Sales and Marketing Coordinator
Is the wingfoil fad boosting all the foiling disciplines (kiteboard, wind foiling, foil surfing, foil SUP…)?  Or did the wing cannibalize the market?
Firstly I do not believe Wingfoiling is a Fad. Wingfoiling has carved out a brand new foil sector and is here to stay. That being said Wingfoiling as definitely increased awareness of other foil disciplines, as well as some wingers, are crossing over into other foils sports.
Price points used to be a major barrier for the democratization of the foiling activities. Is that still true?
It seems price across all foiling disciplines is fairly even. Sports requiring more kit such as Wingsurf and Kitesurf foil cost more than say prone foiling but this is a given, high-quality material and manufacturing come with a cost and it seems people are happy to pay across all sports.
Do you do packages (hydrofoil + board, and possibly wing/kite)? Please explain why you do or do not offer packages.
Our brand started with just Foil boards, and this is where our attention has been for the past few years as we want to make sure we make the best possible product out there. In more recent years with the growth of wing foiling and foiling in general we are working towards offering packages for both wing and prone foiling.
The modular foiling setup grew in popularity, making it possible to ride in multiple conditions and to adapt to various disciplines. What is your take of this trend?
This is a no-brainer. Foilers love to adjust their kit to optimise their ride depending on conditions and riding styles. A modular system allows for a bad day at the beach to become a good day without having to carry tons of gear to the beach.
What are the highlights of your 2023 hydrofoil offer?
2023 will see the release of the first two Freedom Foil Boards full-carbon foils, the Halcyon and the Phoenix. After years of development, we are happy to enter the hydrofoil market with foil we think people are going to love across all foil disciplines.
What are the highlights of your 2023 foilboard offer?
We are happy that in 2023 we are able to offer our hand-finished full carbon foil boards in greater quantities across the globe. We have spent years of development on these production boards, and we cannot wait to get them under as many people's feet as possible.
Do you fiddle with new materials/alloys as far as wings/masts are concerned?
We are always on the look out for new materials and there is some exciting stuff going on behind the scenes in both wing and foil material developments. Keep your eyes peeled!
What is the added value of your brand concerning Retailer Support: Education (online/physical), POS in shops, Clinics, etc.?
At Freedom we love working with true foil frothers, those who just love to get in the water as much as they can.  We try and support our retailers or distributors with whatever they need, whether that may be marketing support, training or just want a catch up over a beer.
Key Products:
FTW PRO
The FTW PRO is a board built to suit the most progressive foiling styles to date. Whether it's airs or whitewater carves, every angle and corner of this board has been purposefully designed allowing for the connect and release style that Brian is known to Foil The World with!
Fusion
Built to Fuse the style and capabilities of both surf & foil, The Fusion is specifically designed for controlled connections with the surface of waves. With a longer, thinner and narrower profile this board is geared to be ultra responsive under your feet and to carry your momentum while paddling, landing airs, and whitewater carves.
Wing Nut
The Wingnut is designed to help you get up and stay up! All-new Quad Micro Channel Bottom is engineered to reduce friction and allow for a quick release on takeoff. Gradually tapered rails reflect water near the nose and assist in avoidance around the tail of the board. If the wing is your thing, the Wingnut is built for you.