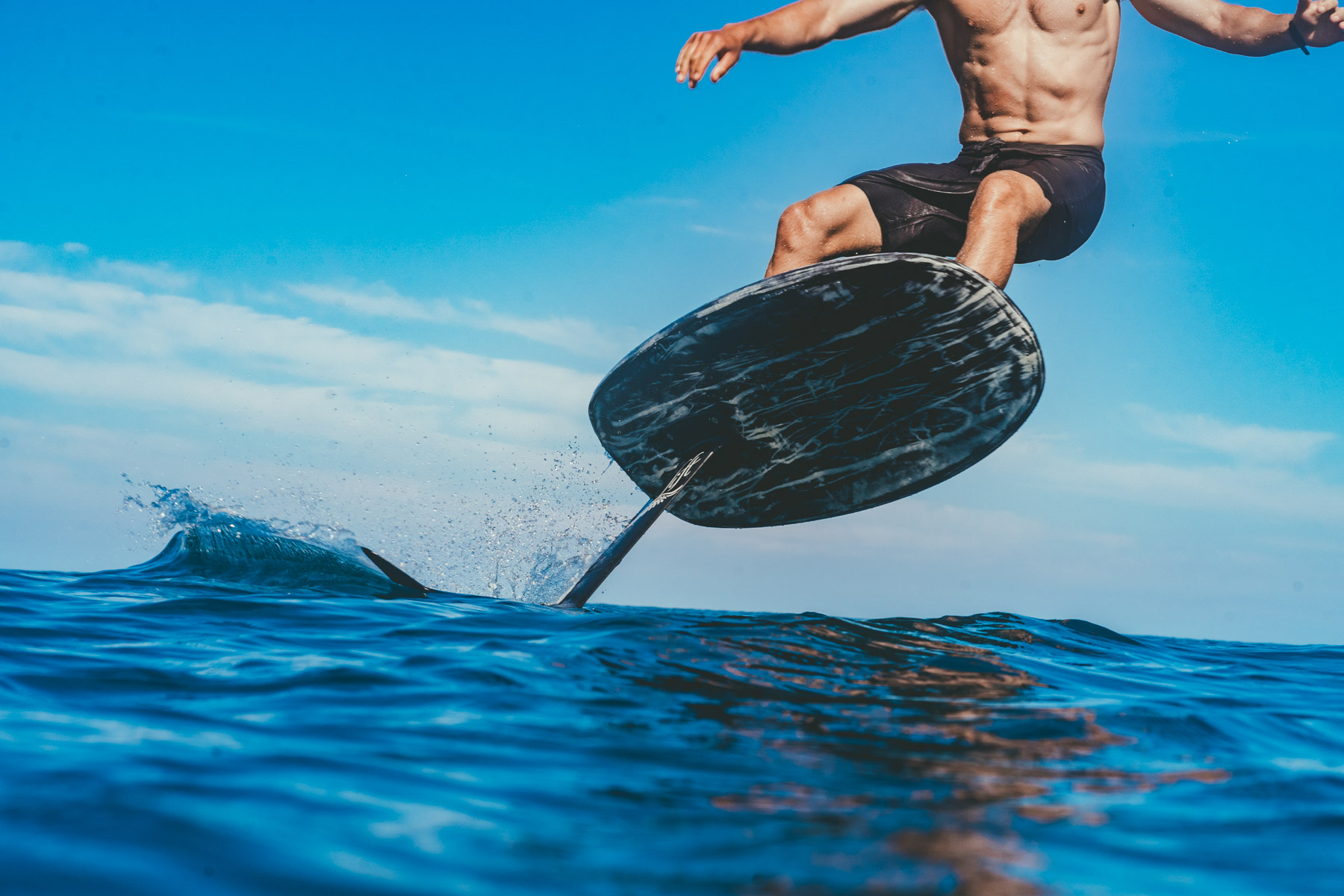 Lift Foils 2023 Foil Preview
Retail Buyers Guide: Foiling 2023 Retail Buyer's Guide
Brand: Lift
Interviewee: Alex Maes, EU regional sales manager.
Is the wingfoil fad boosting all the foiling disciplines (kiteboard, wind foiling, foil surfing, foil SUP…)? Or did the wing cannibalize the market?
Wing foiling is definitely growing fast and I won't be surprised to see it overpassed Kiteboarding in the next couple of years. Having the possibility to ride at spots with gustier wind conditions such as lakes around cities is a big point but not only. Windsurfing and Kiteboarding becoming one, less gear than windsurfing and more tolerant on the quality of wind. Efoiling will still be bigger and has the highest potential if you ask me as the sport is so young and you can ride at any given spot. No limitations except the price but our Lift 3 F is making a step towards an entry-level price without compromising the quality of materials used. I don't believe that any foiling discipline will cannibalize the market as each discipline has it pro's and cons. Each spot and rider is different but being able to switch in between all disciplines without too much gear change is important and what we thrive for.
Price points used to be a major barrier for the democratization of the foiling activities. Is that still true?
At Lift, we focus on the highest quality of products and materials used. If you are into foiling and aspect ratios,  you will appreciate the difference and the smooth ride from our foils. As you know, there are no perfect foils without compromise and it all about finding the right combo that fits your riding style but the feeling of flying with Lift is unmatched and the smoothest out there. I highly recommend to test our 120 HA / 170 HA  with Carve 26/33 and 28'' mast at one of our local classic foil resellers. You can find the closest test center here: https://liftfoils.com/dealer-locator/
Your first foil might not be a Lift but if you really get into foiling, you will appreciate the smooth ride and attention to details of our products. Give it a go and see for yourself.
Do you do packages (hydrofoil + board, and possibly wing/kite)? Please explain why you do or do not offer packages.
We stopped proposing packages in 2022 as we wanted to give the opportunity to our customers to go with the setup and configuration of their choice. You might see a comeback of our packages in 2023 but we have such a versatile range of wings that we want to propose a great combo for each rider.  We have 9 front wings combinations and 6 back wings configurations, each one of them as a specific use and will fit with your riding style. I highly recommend getting in touch with us at: https://liftfoils.com/contact-us/ or through one of our classic foils partners for more information about our foils. 
The modular foiling setup grew in popularity, making it possible to ride in multiple conditions and to adapt to various disciplines. What is your take of this trend?
Of course. Nick has always been all about minimalist packing and limiting the number of wings on a trip. With our 4'6 prone, 28'' mast, 170 HA and 120 HA with the CARVE back wings of your choice, you will cover most riding conditions while traveling light. You can always throw our new 90 HA with a bigger forecast and more powerful waves. This is Nick's combo of choice and mine as well. There are no perfect foils for each riding conditions but we our lineup you will be able to find the configuration and feeling you are looking for.
What are the highlights of your 2023 hydrofoil offer?
NEW 90 HA
NEW 120 HA
26 & 33 CARVE WINGS
What are the highlights of your 2023 foilboard offer?
4'0 Prone
4'6 Prone
4'8 Wingding
"Lift is family-run and with over a decade of experience, our company is made up of engineers who ride what they make. This keeps us honest on the limitless quest for the next frontier in watersports" Nick Leason, Founder and CEO, Lift Foils
Key Products:
HA 120
This is a specialty wing for those that like to push the limits and you will be delighted to find that it has it all, whether surfing or sailing! Fun fact; this wing is built with a specialty premium carbon fiber for ultimate rigidity at a small size.  Want to push the limits on maneuverability and speed on the eFoil? This is the wing to do it.
Carve 26
Lift Foil's Carve series tail wings are high performance wings, but specifically for surfing and driving through tight turns. The 26" Carve is the sportiest carve wing, ideal for experienced surf foil riders.
 4'6 Surf
A well-rounded board that offers paddle power, support and performance. It offers a locked- in feel with total maneuverability for all water conditions. This is our most popular size because seasoned surfers can adapt to its compactness relatively quickly. You will be the king of the lineup on this rig.