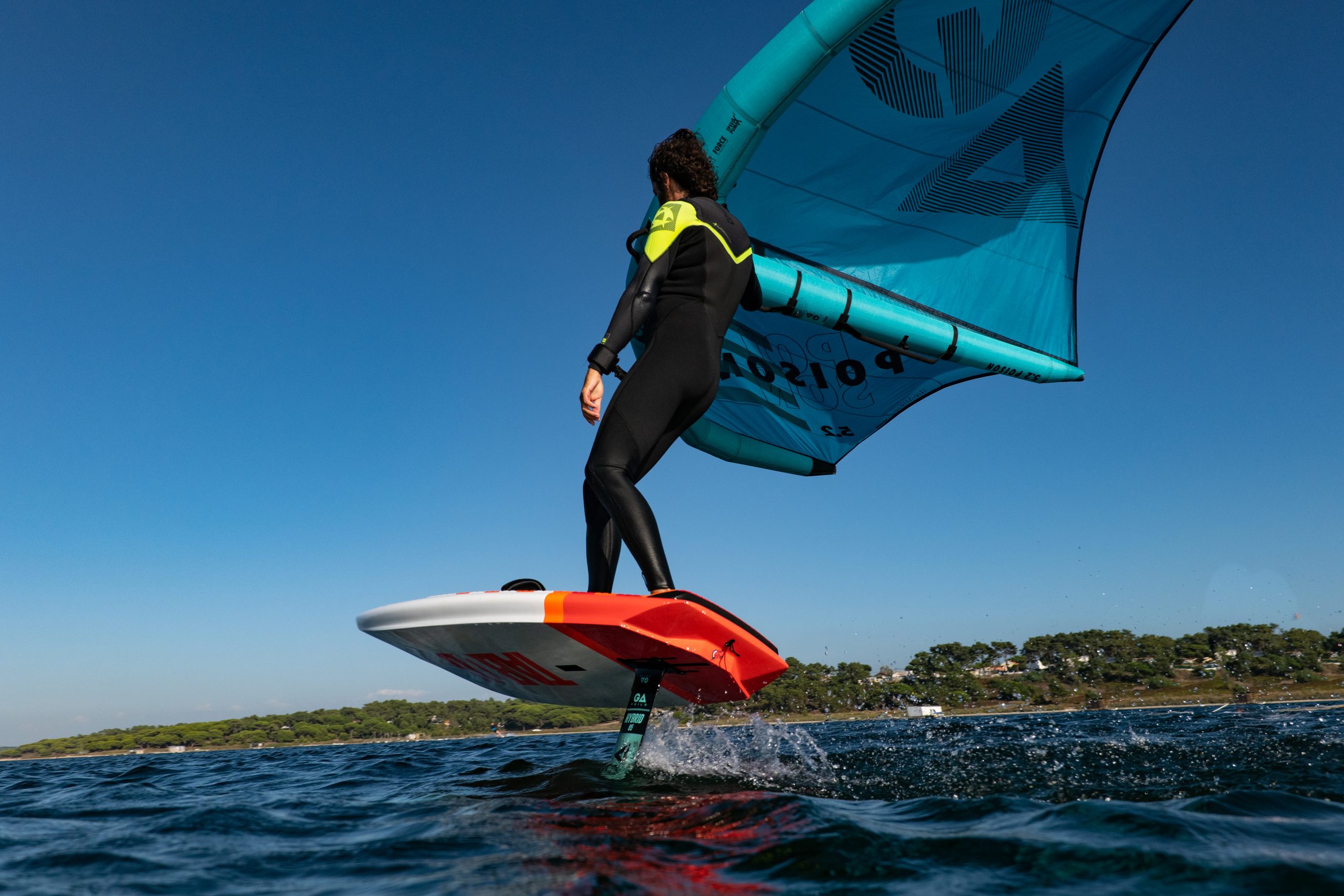 Gaastra & Tabou Boards 2023 Foil Preview
Retail Buyers Guide: Foiling 2023 Retail Buyer's Guide
Brand: Gaastra
Interviewee: Konstantin Weier, Marketing Director
Is the wingfoil fad boosting all the foiling disciplines (kiteboard, wind foiling, foil surfing, foil SUP…)? Or did the wing cannibalize the market?
I have the feeling that it is still boosting the whole watersports market, because wing foiling offers everybody a different perspective on wind driven sports. Windsurfers value the lightness of the complete setup, kiteboarders love the direct handling of wings and surfers get the chance to make use of the wind, while maintaining that free feeling on waves.
Price points used to be a major barrier for the democratization of the foiling activities. Is that still true?
It is still an issue and maybe even more than ever, because the general economic situation is very tense globally. Inflation goes through the roof and production as well as transportation costs increase rapidly. Still we try to offer accessible prices to provide newcomers to the watersports world with cost-efficient products. The price range will probably become wider in the future with reasonable priced gear for beginners as well as intermediates and more expensive products that feature high-tech materials and consume more resources in development.
Do you do packages (hydrofoil + board, and possibly wing/kite)? Please explain why you do or do not offer packages.
Many of our retail partners offer different complete packages, we ourselves stick to single product offers for foils, boards, wings etc. Foiling gear is very specific and almost every rider and retailer has different demands. In the end our retail partners know best, what the end consumer is looking for and we support them as best as possible, when they work out packages that are best-suited for their customers.
The modular foiling setup grew in popularity, making it possible to ride in multiple conditions and to adapt to various disciplines. What is your take of this trend?
All our GA foil sets are modular and can be customized according to the riders demands. The complete foil sets can be ordered in different setups with a wide range of front wings and fuselages, but there is also always the chance to tune the foil for different conditions and disciplines later on. If you get one of our GA Foils Hybrid wing foil sets for example, you can adjust it to windsurf foiling with just a new fuselage. If you look for an alternative setup for foiling in stronger winds, you just need to add another front wing, which helps diversifying your foil's application field without having to spend too much money.
What are the highlights of your 2023 hydrofoil offer?
Our R&D team is currently working on a brand-new carbon foil set, which will probably be added to the range in autumn 2022. This will feature highest grade carbon fibre and an absolutely performance-oriented shape and construction to provide high-performance riders with the right foil. Besides that, we work on a new set of performance front wings and different rear wings.
Other novelties like the 330 rear wing or 1050 HP front wing were added to our range already, so we steadily introduce innovation to the collection without sacrificing its compatibility with the current foil models.
What are the highlights of your 2023 foilboard offer?
The highlight is definitely the new Pocket Air range of Tabou Boards. A lot of work went into these boards and the result is a very competitive range of wing foiling boards, which come in two different constructions and eight sizes. In the future we will also add even more compact boards with less volume, which will go by the name of Tiny, but these are still under development and won't be available before autumn 2022. Everybody will be able to find the perfect wing and surf foiling board for his demands, once the range is completed.
Do you fiddle with new materials/alloys as far as wings/masts are concerned?
Definitely! We work with different carbon and aluminum materials in order to find the right material mix for each and every product. For our top-class products, we look for the lightest, stiffest and still most durable materials, while we keep a wary eye on the price point, when it comes to the foils for beginners and intermediates, always maintaining longevity.
What is the added value of your brand concerning Retailer Support: Education (online/physical), POS in shops, Clinics, etc.?
Luckily, we'll be able to exhibit our products regularly in 2022 again and will take part in several test events together with our retail partners as well as bigger events. This helps us get in touch both with end-consumers and our partners in a more relaxed setting to talk about gear and share our knowledge of the products. The foiling market still develops rapidly and this is why it is important to provide as much information as possible on novelties and keep our partners in the loop.
Key Products:
GA Hybrid Foil
The Hybird Foil sets are the go-to product for 80% of all foilers at the moment. It is incredibly easy and convenient to tune the foil according to your demands and different fin box adapters for the aluminum mast allow you to adjust the foil to different boards. This foil provides an impressive combination of user-friendliness, cost-effectiveness and performance.
Tabou Boards Pocket Air
Brand-new for 2022 and the Pocket Air already received great recognition by several magazine testers. We completely redesigned our Pocket Air boards and implemented a super compact outline to enhance controllability and agility even in the bigger sizes. The Pocket Air range features eight sizes and two constructions, which offer the right board for all demands.
GA Foils HP Front Wings
The HP Front Wing series provides a performance, speed and agility boost for our foil sets, while still remaining easy to use and control. Despite their higher aspect and reduced thickness compared to our FREE Front Wing series they offer impressive lift and controllability in lighter winds. Riders, who seek performance and speed, will love the HP front wings.