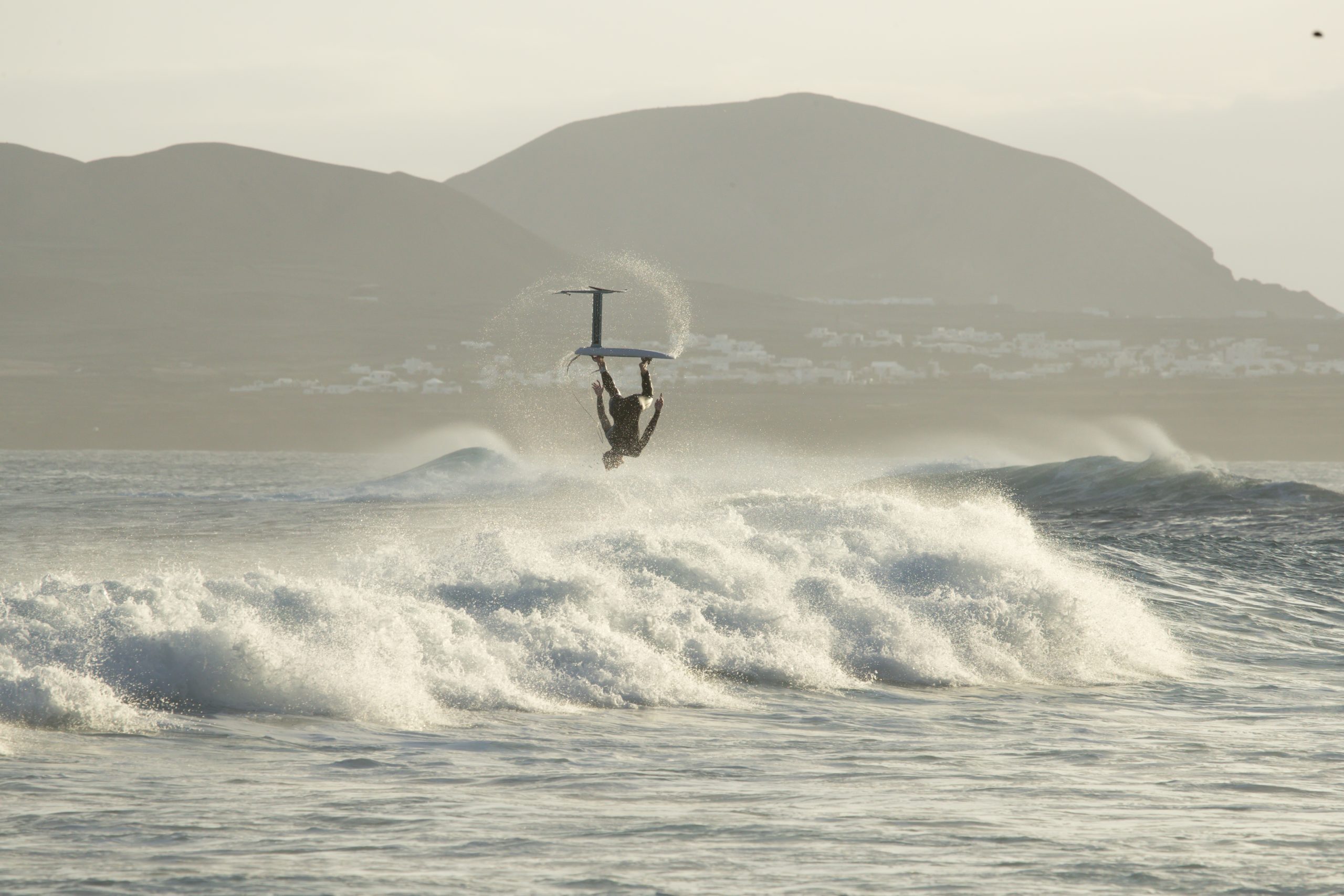 Sroka 2023 Foil Preview
Retail Buyers Guide: Foiling 2023 Retail Buyer's Guide
Brand: Sroka
Interviewee: Bruno Sroka, Founder& CEO
Is the wingfoil fad boosting all the foiling disciplines (kiteboard, wind foiling, foil surfing, foil SUP…)? Or did the wing cannibalize the market?
The wing has completely cannibalised other board sports. By combining the best of kite, windsurf and surf with a great simplicity of installation, the wing has imposed itself in two years in the network of French surf shops as the most requested of the water boardsports. On the other hand, we note that in parallel, the Surf Foil and to a lesser extent the SUP foil are starting to have communities that are developingwith increasing demand and technical level. 
Price points used to be a major barrier for the democratization of the foiling activities. Is that still true?
This is true, and even more so this year. The economic situation is not really good, and water sports are not a refuge from inflation. However, many players have entered into a price race, with increasingly technical and expensive equipment, sometimes without any link to real technological innovations and an overalldecreasing quality. This is certainly one of the major dangersforwing foiling: falling back into an elitism that will make the sport inaccessible despite all its positive aspects. In Sroka Company, our philosophy has always been to offer the best constructions imaginable and real innovations such as breakthroughs about foil profiles, while keeping prices accessible. We are not low-coasters, we make top end quality at affordable price, becauseI am convinced that not repeating the mistakes made with kitesurfing and windsurfing is the key to the development of the sport.
Do you do packages (hydrofoil + board, and possibly wing/kite)? Please explain why you do or do not offer packages.
We offer complete packages for all levels. The aim is to make the sport more accessible, both in terms of price and choice. The novice sometimes finds himself in a brand with hundreds of possible combinations of sails, different configurations of foils and boards, and a limited budget to choose from in this jungle. We don't want that. So we develop high quality equipment for beginners and experts alike, which we put together in complete packages. They are easy to choose, very upgradeable (the novice can for example upgrade his foil because all parts are interchangeablefor a small cost) and allow to benefit from an interesting discount. We spend a lot of time in R&D, testing and studying customer feedback to create the best wing foil packages you can dream of. 
The modular foiling setup grew in popularity, making it possible to ride in multiple conditions and to adapt to various disciplines. What is your take of this trend?
We took the plunge at the end of 2020, as a precursor. On the same foil base, it is possible to go from a beginner's wingfoil configuration to the one needed for a pro surf foiler. All this without breaking the bank and in a very simple way. Everything is plug and play, strong and performant even for beginners.Even better, we are developing foil profiles that can be very effective in many disciplines, like our range of high aspect front wings. By taking this approach, we make our range clearer and avoid the customer having to pay for 5 configurations with limited performance when two excellent and well developed ones can do everything brilliantly. Eventually, we will be able to offer a single, fully customisable foil at a lower cost that can perform in all conditions and meet all expectationswith just few adjustments. 
By this big work of bottom, we will be able to propose the same foil of the beginner to the expert at a very competitive price with excellent performance.
What are the highlights of your 2023 hydrofoil offer?
 We produce one of our range of boards in France. We are the only ones to produce in an industrial way in Euros with a construction. Our particularity, we want the minimum of after sales service for that all our boards are built in Full sandwich PVC fiberglass or carbon according to the requests.
Our foils are designed and developed in Brittany. We really take the time to develop high performance and accessible foils. To make a foil accessible but with excellent performance is quite complicated, and our knowledge allows us to do it. We have a range that allows us to go from beginner to expert with a product at less than 1000 euros.
Our kites are ultra stable in free surfing with an excellent rigidity and construction.
The whole package makes a very easy and performing product at a very reasonable price. The pack plug and play with a board made in France is between 2400 euros and 2600 euros TTC.
 What are the highlights of your 2023 foilboard offer?
There is a lot of effort put into the boards. So to avoid any problems with the boards later on, we made the choice to produce all the hard boards in Full Sandwich PVC to have maximum rigidity and solidity. The objective is to limit our waste of resources by producing the most durable products over time so that our products can be reused for many years. The inflatable range is produced in the same factory as our paddles, allowing us to have less than 0.5% warranty problems in any one year. We currently have three ranges of boards.
Inflatable boards: this range exists in 3 sizes: 5'3 (115 L), 6'0 (140l) and 6'4 (150 L) 
This range can be used for all levels from beginners to advanced who want to travel easily without the constraint of a hard board for travel. We have a made in France range, which is made in Brittany and consists of 3 boards: 5'5 with 90 L, 5'8 with 105 L and 6'3 with 120 L. They are built in Full Sandwich which allows us to be reactive in production and in restocking. We have a third range of boards that are made in Asia because we have maximum production capacity in France. So to complete the range, we have chosen to produce a part in Asia, which also allows us to deliver the Pacific with this range. It is made up of a 4'8 with 67 L, a 5'2 with 77 L, a 5'4 with 95 L, a 5'7 with 105 L, a 6'0 with 120 L and a 6'3 school board with 136 L.
In the same way, we produce the boards in full sandwich to guarantee the longest possible product life.
Do you fiddle with new materials/alloys as far as wings/masts are concerned?
No, we work with standard materials as some brands use xfly (monofilm) but we are convinced that this is not the future of wing wings as on the one hand it is heavier, and on the other hand monofilm does not like flapping and high UV exposure so for these reasons I do not think it is a good solution. So for the time being, we're opting for profiles to make our wings better performing, more stable and more rigid.
What is the added value of your brand concerning Retailer Support: Education (online/physical), POS in shops, Clinics, etc.?
We have inflatable packs (wing, inflatable board, and foil) which are 2050 euros, and hard packs which start at 2400 euros public price ( board made in France). We have materials that are ultra reliable at a very reasonable price but above all we have exceptional performance at a lower price than the competition. Bruno Sroka spends all his time testing new profiles and testing our foils to increase performance while having maximum accessibility.
We are increasingly posting tips on our youtube channel to provide technical information to help shops promote our brand and we travel to test in partnership with our dealers. Even though we are a small team we do everything to help our dealers promote and sell our products.
Key Products:
S foil 1190 Speed or Lift.
The S foil HA Speed or Lift range is our range of foils with a high aspect ratio that allows for maximum glide and performance. The Speed range is a range for going fast with few speed limits. The Lift range brings a lot of lift and therefore ease at low speed. It is ideal for heavy wing foil riders or for surf foils and easy repomping.
https://srokacompany.com/en/produit/s-foil-high-aspect/
Pack wing Made in France.
This pack is made for all the people who want to learn or improve in wingfoil. It is made of a board made in France in Full sandwich (choice of the board size: 6'3, 5'8 or 5'5), an S-foil in 1750cm2 which is the perfect compromise for beginners and a 5m wing It's a plug and play pack, everything is provided in the pack. From 2400 euros to 2600 euros
https://srokacompany.com/en/produit/pack-wing-foil-complet-made-in-france/
 Pack Surf foil
Easily overhauled and whatever the level, this foil surfing pack will suit all levels from beginner to expert. Depending on the conditions, you can either take the S-foil in Lift version to facilitate pumping or in Speed version to reconnect very quickly. The 4'6 board has a compact shape with a very well distributed volume to facilitate the passage of the swell (the board is made in France)Price: 1467 public price.
https://srokacompany.com/en/produit/pack-surf-foil-fast-flyer-et-son-s-foil/