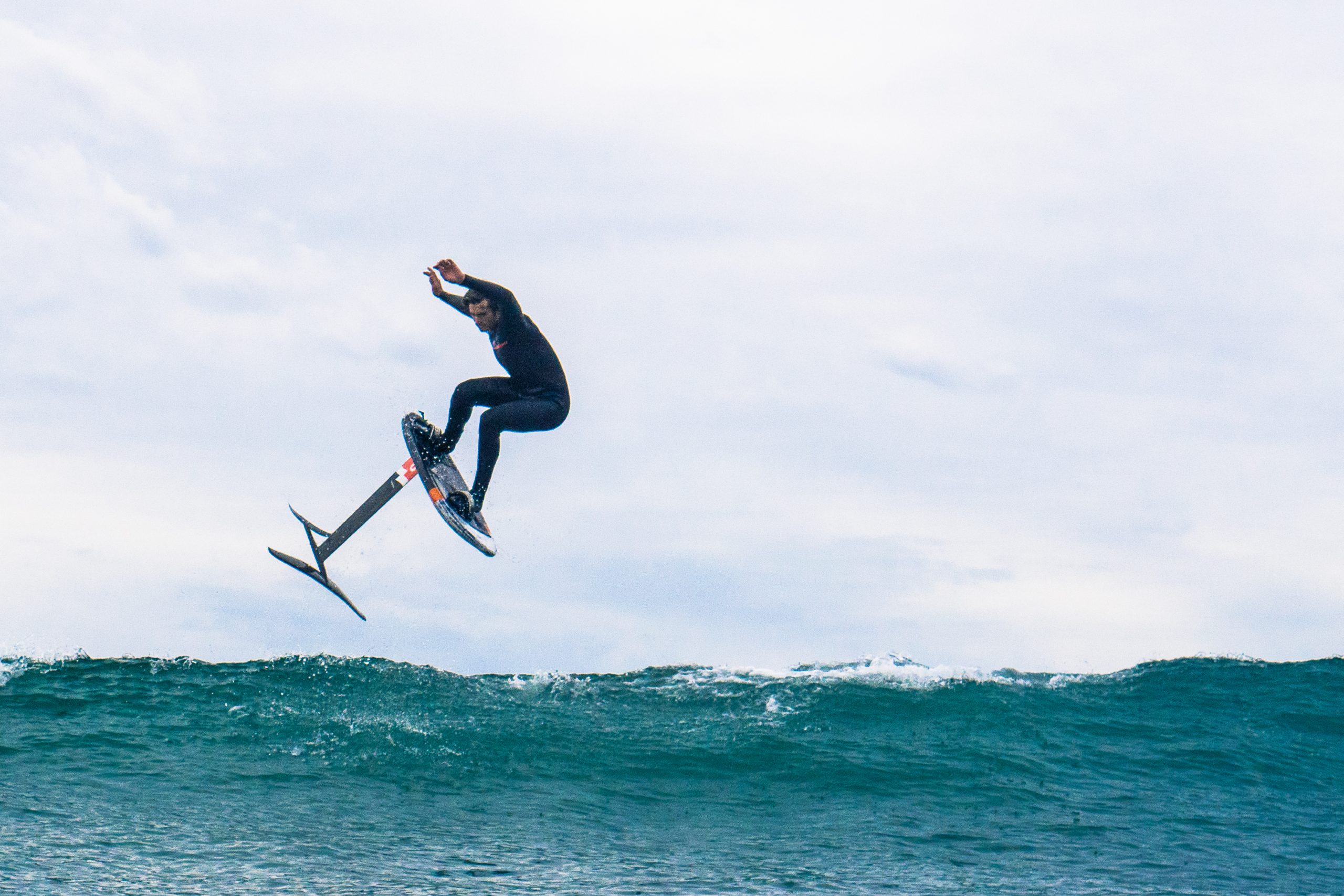 Taaroa 2023 Foiling Preview
Retail Buyers Guide: Foiling 2023 Retail Buyer's Guide
Brand: Taaroa
Interviewee: Ravel Antoine, Sales Manager
Is the wingfoil fad boosting all the foiling disciplines (kiteboard, wind foiling, foil surfing, foil SUP…)? Or did the wing cannibalize the market?
It definitely boosts the market and others categories surf related. For Kite foiling, the story is a bit different as the distribution is very different from wind, surf, and wing. Wing foiling is a new discipline, completely different from others and it gives just more opportunities to ride depending wind and wave conditions and it attract new users to start foiling. That being said we just see more foils on the water and it makes it more popular regardless the discipline. 
Price points used to be a major barrier for the democratization of the foiling activities. Is that still true?
It is still a major barrier but at Taaroa we focus more on durability, modularity and performance in the products. This can help a customer decision. I think this is the key from a customer point of view, being able to purchase exactly what the client needs being sure to have something strong, modular that can update following the user progressions and trends. 
Do you do packages (hydrofoil + board, and possibly wing/kite)? Please explain why you do or do not offer packages.
We do Foil + Board packages. Either if our foils can adapt to any boards, we wanted to give our clients, the opportunity to ride our brand on boards too. Plus, we had really good fun working with Dany Valero to design wing boards and produce them at our factory in Thailand.
The modular foiling setup grew in popularity, making it possible to ride in multiple conditions and to adapt to various disciplines. What is your take of this trend?
We designed our range to be entirely modular since 2019. We believe that is very important to fit the contant evolution of the sport and being able to adapt your foil to new disciplines and front wing trends. This is our standard since 3 years and we will keep on designing new products that are modular. 
What are the highlights of your 2023 hydrofoil offer?
We worked really hard on a new front wing design, that will be revolutionary and different from what we see on the market. 2023 will be a game changing season. I'm not allowed to say more for now but I invite you to follow us on social media to keep an eye on it…
Do you fiddle with new materials/alloys as far as wings/masts are concerned?
Yes, we are one of the few brands that owns our production factory. That allows us to work on unique materials such as titanium, stainless steel, Ultra High Modular carbon with a specific fiber that gives our foil extra performance. We have so much freedom in production that we can think out of the box and just trying things. 
What is the added value of your brand concerning Retailer Support: Education (online/physical), POS in shops, Clinics, etc.?
We are having all kinds of blog posts online on our website, tutos on Youtube for the online part that can be a support for any retailer. We have also a strong presence on social media and have customer service that can help any time on any topic and drive customers to partners, stores, schools or test centres. The proximity of our support team to the customers is a key to the buying process. In the shop, we support local riders under the stores input, we are doing clinics, events and exclusive new product testing in order to keep the exclusivity to stores and local passionate peoples. 
Key Products:
Wing foil Freestyle SET
Our Wing Foil Freestyle pack is designed for riders looking for a performance-oriented, rigid foil that gives maximum control and manoeuvrability for aerial, carving, and surfing manoeuvres.
Wing Board ACME 95
The ACME 95 is the board of reference for Wing in all conditions. Quality carbon sandwich construction, compact length, and light weight make this board ultra reactive and efficient in freeride, freerace or freestyle. Due to its fast takeoff, smaller riders can take advantage of all kinds of wave conditions in SUP foil.
Front Wing HA1700
The HA 1700 is a High Aspect front wing designed for pumping, and a true weapon for dock starts or connecting endless waves. With an ultra-early takeoff, this front wing will let you fly in even the tiniest gust while Wingfoiling with an impressive speed potential.