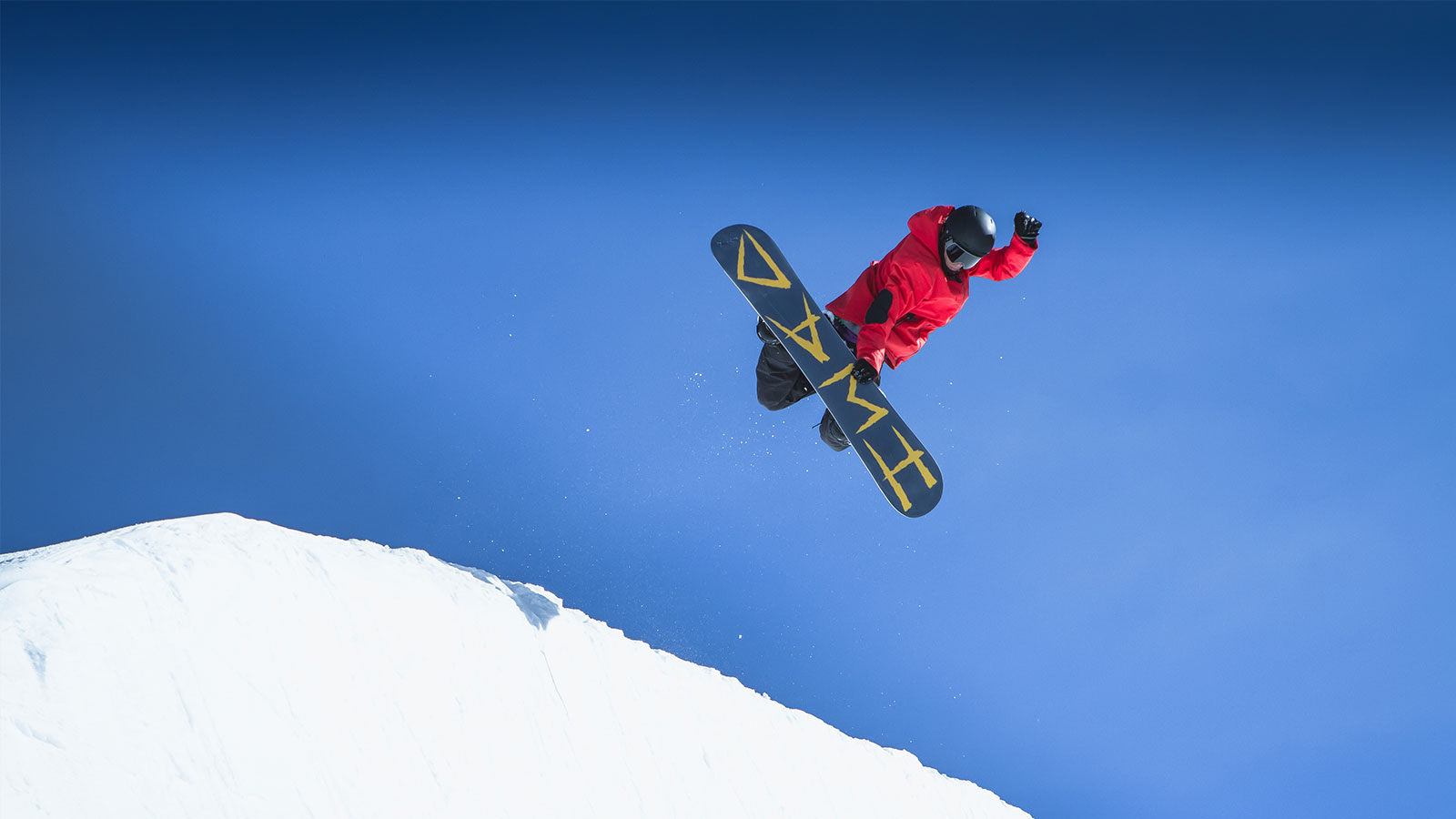 Head FW19/20 Bindings Preview
Retail Buyers Guide: Snowboard Bindings FW19/20
Brand:  Head Snowboards
Interviewee:  Katharina Acham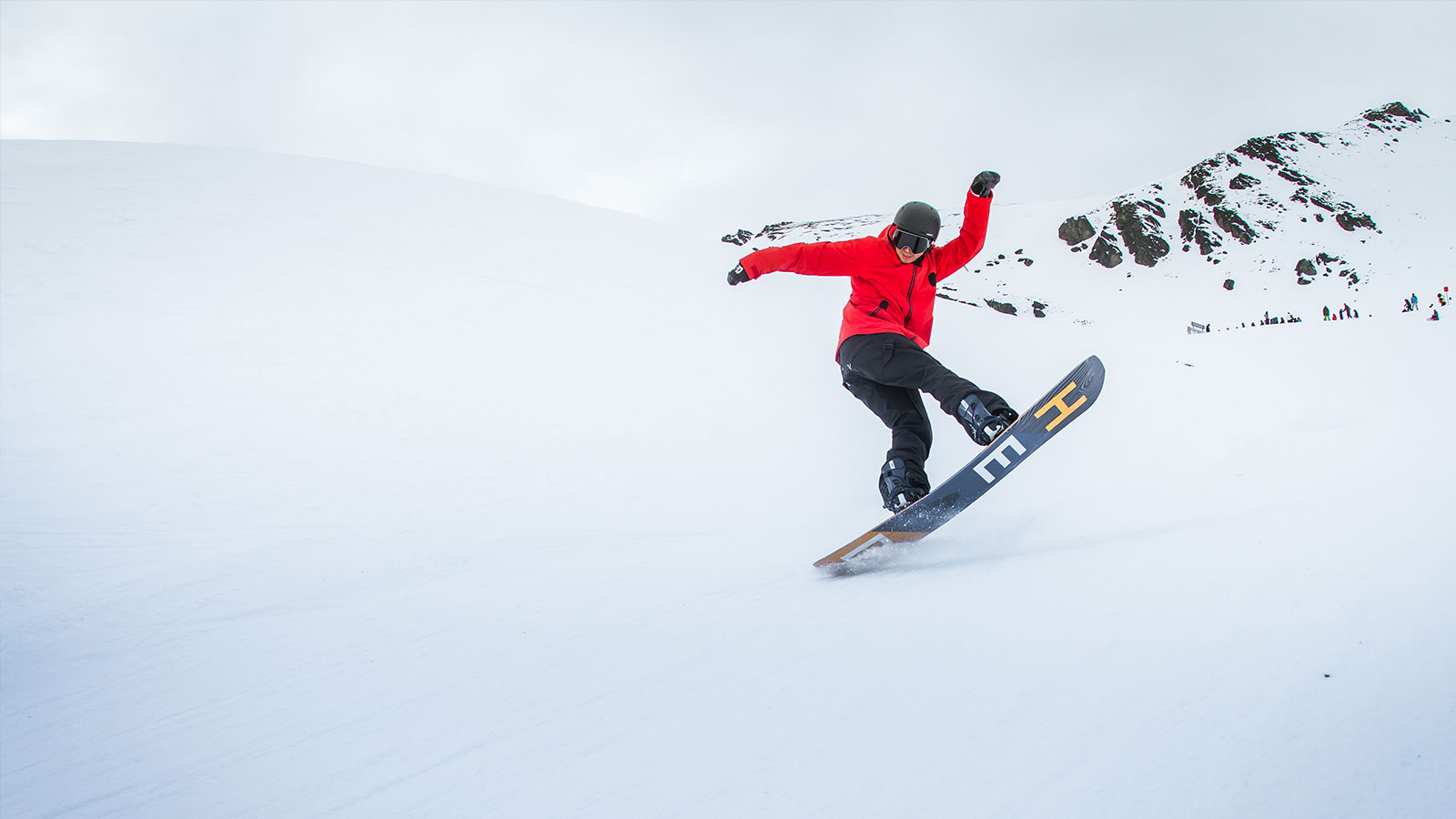 KEY PRODUCT FOCUS: What are the top three most important products of next year's line, and why? Please tell us about them, and what makes them the highlights.
Our most important products of next season's line are our NX SIX and NX FOUR, as well as our NX TWO. All these models are brand new in our line to offer appropriate bindings for every rider, depending on his riding level, style, requirements and budget.
The NX SIX is our top-of-the-line model which was developed for intermediate to advanced riders, who have high demand on their kit. The highback was re-designed from scratch to add our Flexmaster 3000 flex adjuster. Easy adjustable and without the use of any tools, it is possible to switch between a stiff, medium or soft highback. Stiff for direct response and power transmission, necessary for hammering deep trenches in the groomed piste and soft for a smooth and surfy feel through fresh powder in the backcountry. It's Auto Open straps which automatically fold out when unstrapped make entry and exit super comfortable. An additional EVA pad supports the natural flex of the board and works as a dampening element at the same time. For additional grip, the binding is fully covered and offers silicon inlays.
The NX FOUR is a true all-rounder for all mountain riding. The newly developed highback offers a rather soft flex, which gives you a smooth ride and feeling. The base is dampened, absorbing shocks and making power transmission smooth and responsive. All adjustments on this binding can be done without tools. It's Auto Open straps, which automatically fold out when unstrapped, make it super comfortable to enter and exit the binding.
The NX TWO is completely hassle-free: No tools are needed for adjusting the binding on the go, from forward lean to straps. Those even fold out automatically (Auto Open straps) when the binding is unstrapped, making it easier to enter and exit. The base cover features an additional layer of EVA, making riding smooth whilst absorbing shocks. This binding is perfect for beginners to intermediate riders.
Which new materials are you using in your bindings?
The material composition is pretty much the same, except that we will use from this season a more durable material for all of our connector and ratchet straps.
Please tell us about the dominant colour themes in next year's binding line?
Our aim is to offer perfect matches of boards, boots and bindings, regarding riding performance as well as colour themes. That is the reason why our binding's spot colours orient on the spot colours of our appropriate boards and boots. Our NX SIX is all black with lime as a spot colour.  Thus these bindings perfectly match to our brand new and high-performance snowboard model KIZAMU as well as to our new high-performance boot model EIGHT BOA, which both have lime details. Same game with the other bindings – but in general we keep designs of our bindings simple in terms of colours to allow a wide range of different combinations with other products.
Prices: Where is your brand going? Higher? Lower?
The new models above explained have little higher prices than the models from season 18/19 – but this is because of the additional features. The prices of the carry-over models, which only undergo a design update, remain the same.
Any new ideas in buckles, straps, highbacks, bases?
The NX SIX and NX FOUR come with our all-new highback. Additionally to this, the NX SIX features a new innovation in the binding segment: The Flexmaster 3000 flex adjuster, which allows the rider to adjust its bindings completely tool-free, depending on the riding terrain and style. The flex of the binding's highback can be adjusted on the go by simply adjusting the slider. From a soft flex setting for freedom of movement and surfy feeling to a medium flex adjustment for dynamic riding feedback and if required to a stiff and responsive flex for direct power transmission and board control.
On top, these two models feature a brand new Comformance strap – comfort meets performance. This new strap adapts to your boot like a second skin, without applying any pressure. Power is evenly distributed and the slim profile of this strap doesn't look bulky on the foot. The binding's ladder straps ratchet into a housing to avoid snagging.
The Auto Open system, which all three models feature, is not new in season 19/20, but definitely unique and the most comfortable solution in the traditional bindings market. It allows easy entry without the hassle of kicking open or treading on straps. Both the toe and the ankle straps automatically fold out from the baseplate for easy access in all conditions.
Not new but worth mentioning is the full covered EVA base that provides great hold and dampening across the entire binding as well as our Dampiflex which improves power transmission and shock-absorption.
Going for an easy-in easy-out solution next year? If so, are you licensing or developing it yourself?
No.
Anything new in production wise? New factories, new assembly methods?
No changes. We are very happy with our supplier situation and have established a good relationship with each other.
What are your top marketing stories for next season? 
Regarding bindings, our top marketing story is the all-new model NX SIX with its flex adjuster Flexmaster 3000. The appropriate board and bindings (mentioned in 3) will be part of our highlight stories as well.