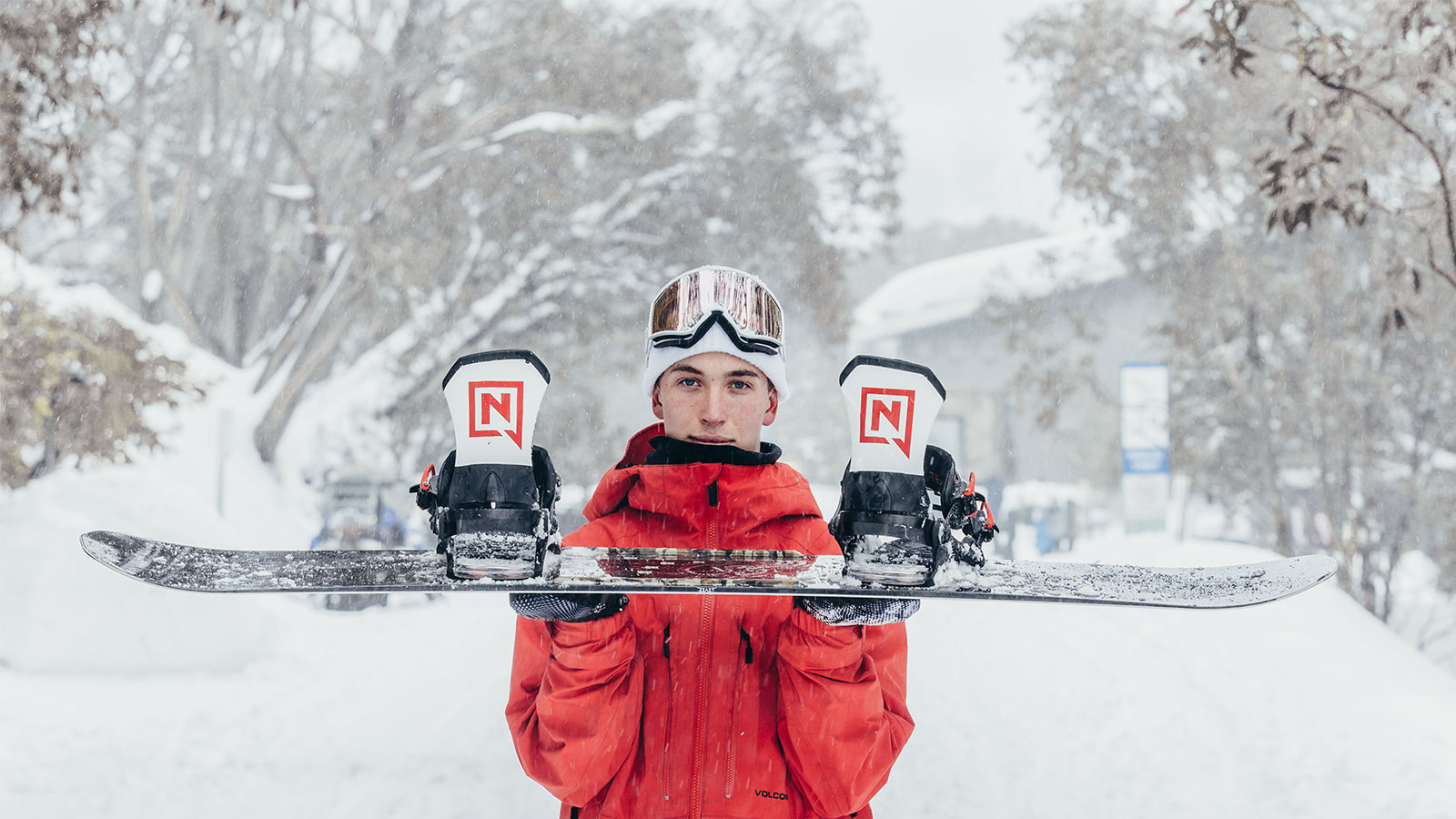 Nitro FW19/20 Bindings Preview
Retail Buyers Guide: Snowboard Bindings FW19/20
Brand:  NITRO
Interviewee:  Florian Lang / PM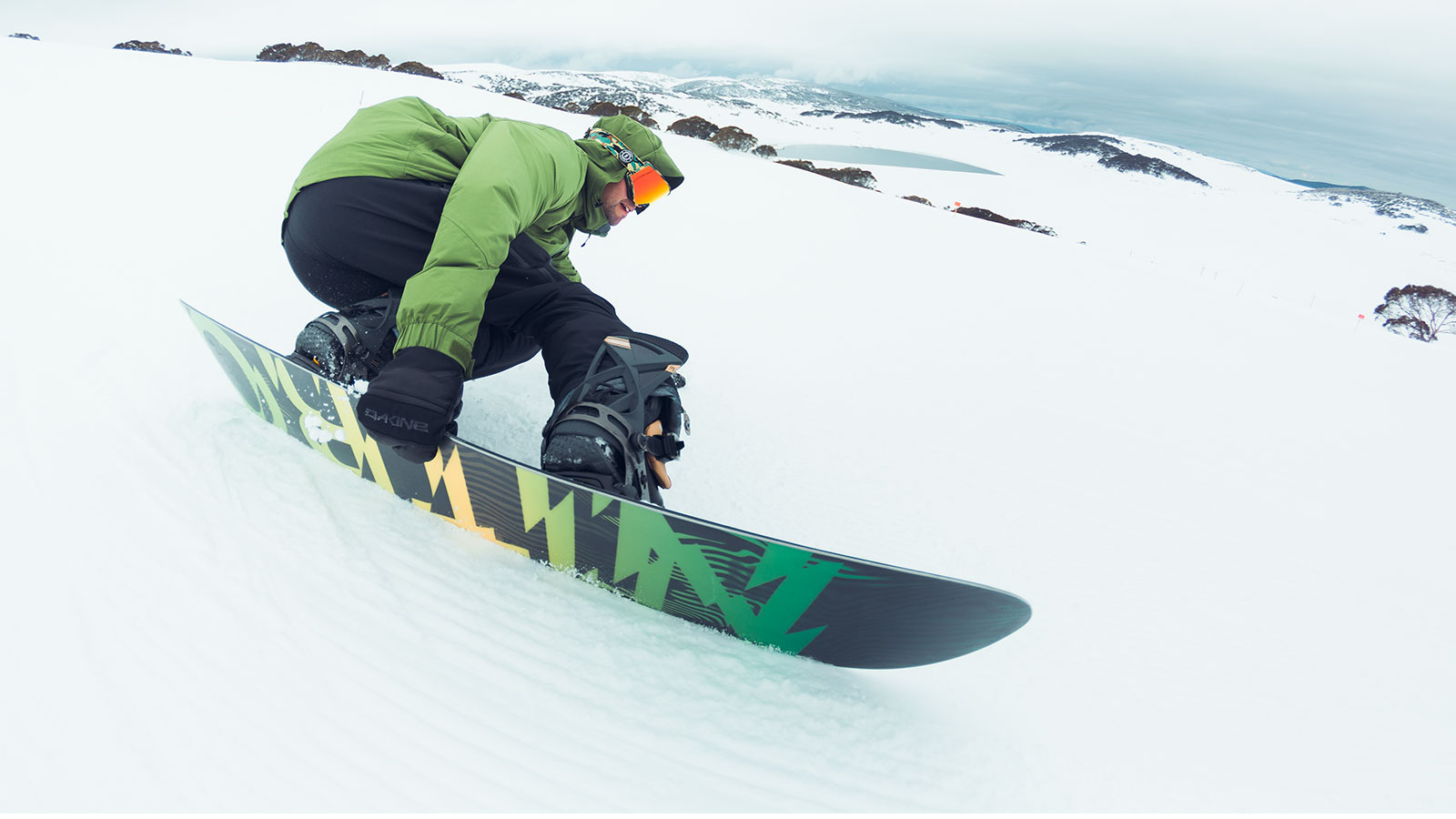 KEY PRODUCT FOCUS: What are the top three most important products of next year's line, and why? Please tell us about them, and what makes them the highlights.
TEAM PRO is a new model in the men's line, an upgrade from our bestselling TEAM binding. A new highback and forward lean, sleek and minimalistic in design and build to last. A forward lean that is set by a screw on the inside of the HB rather than being tool-free, keeping the look and function simple and ultra durable. a new strap and additional cable ratchets and connectors make this binding comfortable yet responsive and sturdy. The perfect binding for the guy riding hard, all day and every day.
PHANTOM CARVER – the name says it all. Built with 3° canting and 4mm heel rise for maximum edge pressure and control. The PREMIUM LAY DOWN ankle strap covers a larger area of your boot while a multi-layer construction of EVA and fibreglass provide a superior response. A carbon reinforced highback, Vibram übergrip toe strap and cable ratchets and connects are additional features to mention. Available for 19/20 in two colourways, ULTRA BLACK and GUNMETAL
POISON is the womens highend model in the line. Loaded with all nitro features and the go-to binding within the wms team, the binding excels with the perfect mix of comfort (airbags, canting, vibram strap padding) and response (premium hold down strap, cable reinforced ratchets and connectors). And sooooo beautiful to look at.
Which new materials are you using in your bindings?
We are expanding the use of Vibrams rubber compound in our Übergrip toe straps to build a strap that perfectly wraps around any shape of toe box while the rubber makes sure the strap stays in place, no matter if conditions are wet or cold.
Please tell us about the dominant colour themes in next year's binding line?
Of course, it's black. A full line of bindings called ULTRA BLACK. but you have to check out the Phantom candy apple, high gloss metallic, or the POISON port or IVY cactus or ZERO WORRIES II…….
Prices: Where is your brand going? Higher? Lower?
Prices are stable …..till Trump fucks it all up…
Any new ideas in buckles, straps, highbacks, bases?
See above, 3 new strap shapes and constructions, vibram toe strap and a new highback and forward lean concept on the TEAM PRO. In general, we don't follow the story of moulded ankle straps to safe cost. They look cheap and plastic and we believe in the additional value and performance of a 3D shaped premium strap with thermoformed padding and durable shell fabrics.
Going for an easy-in, easy-out solution next year? If so, are you licensing or developing it yourself?
The clicker system is making a revival. The fit and comfort of the SELECT clicker boot combined with the clicker binding make a great system.
What are your top marketing stories for next season? This will help us to put the highlights in the right place.
Our marketing strategy this upcoming season has the same core values as our strategy 30 years ago – do everything we can to support the snowboard community. We are focusing on motivating people to go snowboarding through our "Run To The Hills" campaign, and upcoming full-length team movie, and we are focusing on giving back and supporting the snowboard community through on-hill events, not selling direct, working with over 36 distributions worldwide to provide a closer relationship with our retailers, supporting team riders, and creating events for the next generations. Over the last few years we have seen that a lot of brands in and outside of snowboarding have made a big shift towards focusing on digital sales and conversion strategies, at the expense of cutting their marketing budget that promotes snowboarding, reducing their support to the snowboard heroes, participating and creating less and less on-hill experiences, and in the end become a direct competitor of everyone who has helped them to where they are today.
Our end-consumer marketing focuses on sharing the passion for snowboarding and encouraging people to go out and snowboard no matter if they jib, race, carve, cruise, hike or send it in the park. On the retailer marketing level we believe that the industry is making a mistake by focusing to much on trying to cash out on direct sales and big deals with huge online superstores (like Amazon), because snowboarding has and always will be a speciality industry and therefore it is important for us to give back, support, and strengthen the community and retailers who have gotten us here over the last 30 years and will keep us here for the next 30 years.