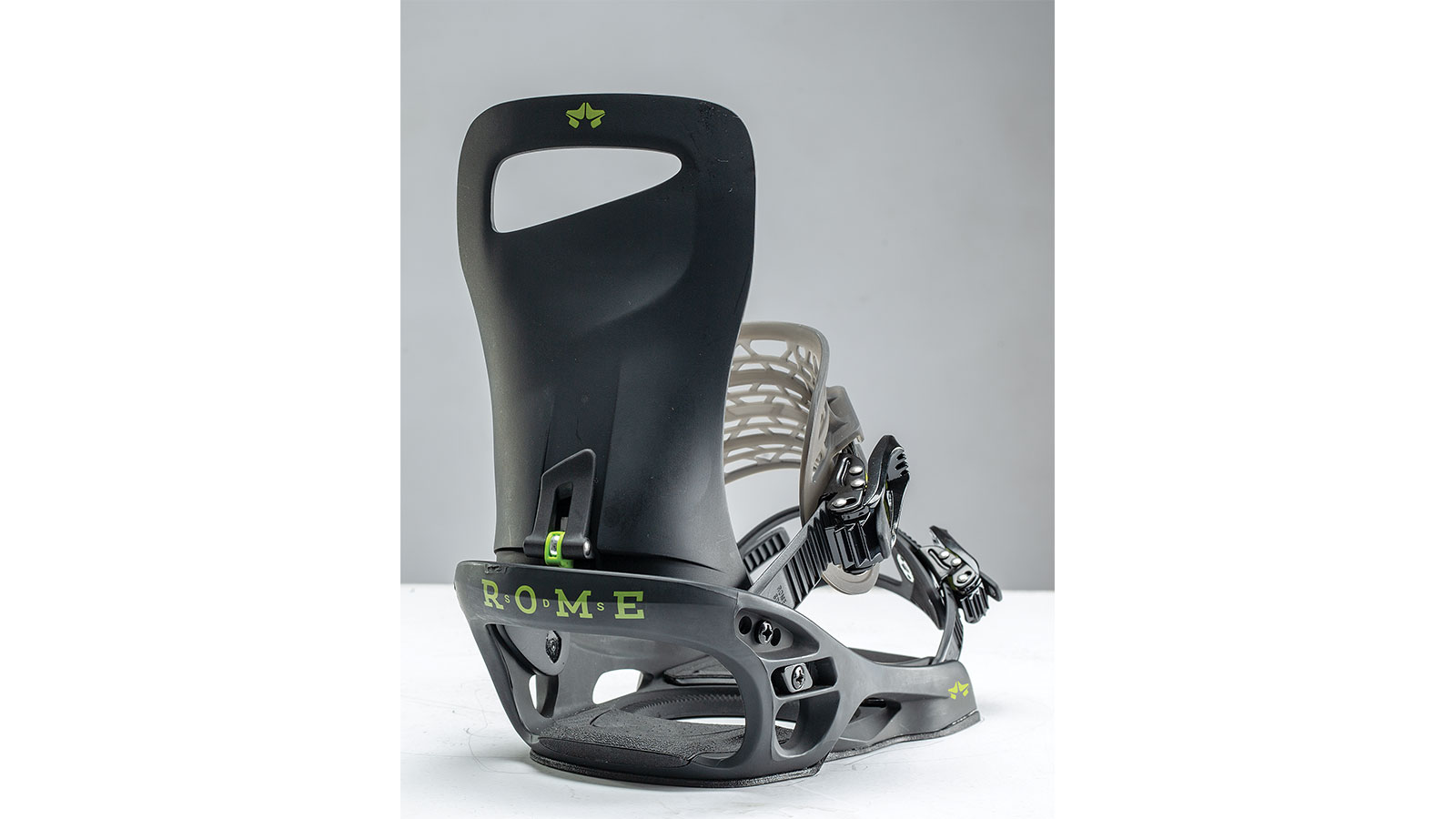 Rome Snowboards FW19/20 Bindings Preview
Retail Buyers Guide: Snowboard Bindings FW19/20
Brand:  Rome Snowboards
Interviewee:  Matt Stillman, Marketing Manager
KEY PRODUCT FOCUS: What are the top three most important products of next year's line, and why? Please tell us about them, and what makes them the highlights.
The most important binding in our line for 19/20 is the all-new Black Label. With a game-changing highback and our new AuxGrip toe straps, this binding is the future of connected comfort. The new men's Slice binding and women's Glade binding both use our tried and tried unibody chasse and new highbacks.
Which new materials are you using in your bindings?
We are using an industry first thermoplastic glass fibre composite material that is fused in a completely new way. We also have a new toe strap, the AuxGrip toestrap which uses an industry first pattern to create unprecedented levels of hold and dexterity without sacrificing any durability.
Please tell us about the dominant colour themes in next year's binding line?
Industrial tones, neon pop hits and rustic metals.
Prices: Where is your brand going? Higher? Lower?
Our goal will always be to have something for every rider covering the full spectrum. The Black Label will be our highest end binding ever and the new Slice and Glade are more price point oriented.
Any new ideas in buckles, straps, highbacks, bases?
The all new Composite highback on the Black Label and the new AuxGrip toestrap.
Going for an easy-in, easy-out solution next year? If so, are you licensing or developing it yourself?
Not currently.
Anything new in production wise? New factories, new assembly methods?
The aforementioned fusion process on the Composite Highback.
What are your top marketing stories for next season?
We make the most customizable, futuristic, lightweight bindings on the market. The Black Label is our newest offering for riders who want adjustability and a powerful highback to ride everything. We pride ourselves on innovation and a lifetime warranty designed to make every time you strap in, the best day on the hill.