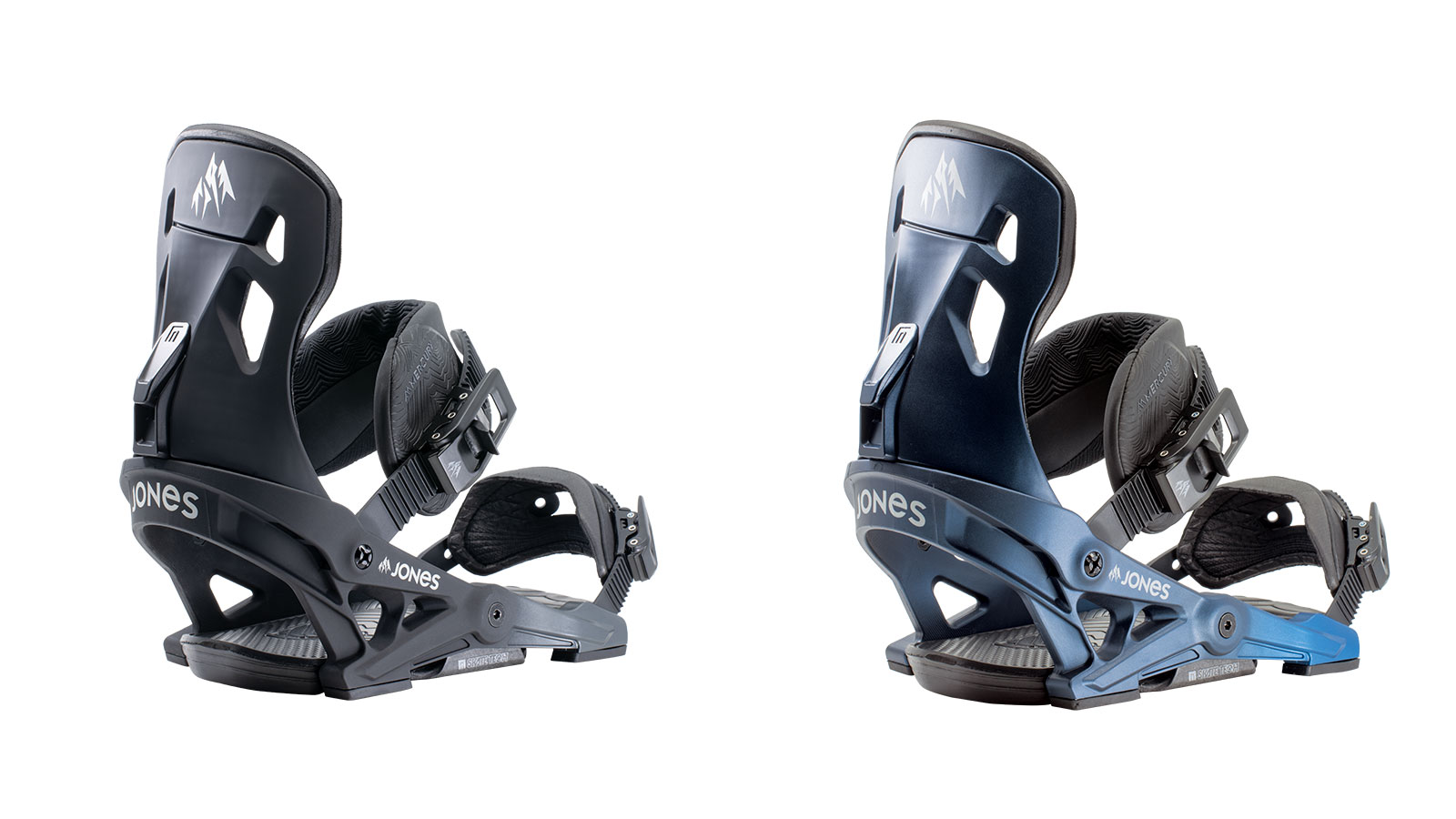 Jones Snowboards FW19/20 Bindings Preview
Retail Buyers Guide: Snowboard Bindings FW19/20
Brand: Jones
Interviewee: Seth Lightcap – Marketing Director
KEY PRODUCT FOCUS:
The 1920 Jones binding line includes two models, the freeride focused Apollo and the all-mountain focused Mercury. We continue to refine and differentiate the two models for 1920 by updating the straps, highbacks and footbeds. The Apollo has some special refinements including a new flax /carbon highback that has a subtle wing at the top for better toe side response. Both models are built around a NOW Skate Tech chassis that improves energy transfer to your edges and makes the bindings more comfortable.
Please tell us about the colour themes in next year's line?
Both our bindings come in a black colour way for universal appeal. The Mercury is also available in a metallic blue colour way.
Prices: Where is your brand going? Higher? Lower?
Our bindings will stay in the mid to high price point as they both offer cutting edge performance.
Any new ideas in buckles, straps, highbacks, bases?
We value the feel and support of wide traditionally stitched straps. Our straps use Flip-It tech that allows you to change between surf mode and freeride mode by switching straps between bindings. Surf mode offers more manoeuvrability and freeride mode offers more response.
The Apollo features a unique composite highback made with flax and carbon. The Flax/Carbon highback has a new shape for 1920 and includes a subtle wing on the outside for better toe side response.Head FW19/20 Bindings Preview