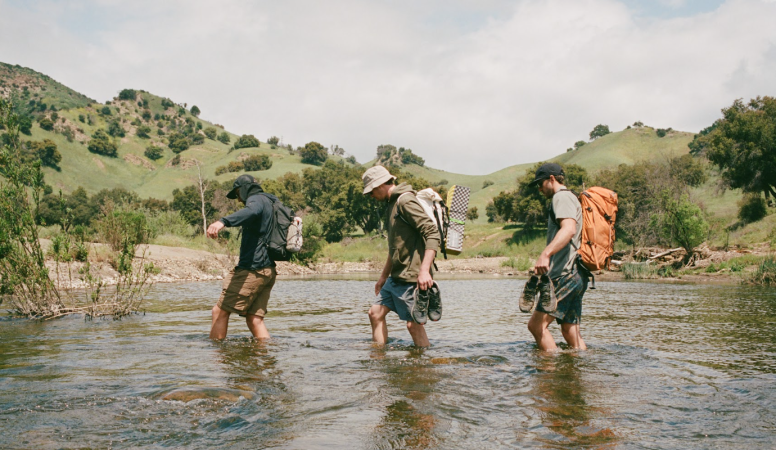 686 SS24 Great Outdoors Preview
Retail Buyers Guide: Great Outdoors SS24 Retail Buyer's Guide
Brand: 686
Interviewee: Brent Sandor, VP Marketing
What the status of the Outdoor Market after that long hot summer 2022?
We are seeing the outdoor market cross over into lifestyle more than ever. Shorter shorts, wider fit pants, tech tees and GORE-TEX jacketing is doing well for us.
How did war, economy, global warming, overall inflation affect your SS22 sell in plans (delays/ range cancellations/ carry over/stock)?
Overall, we're keeping a positive attitude, coupled with strategic planning and agile decision-making for our WS distributions and maintain customer satisfaction to obstacles and achieve success, regardless of potential impacts from war, economy, global warming, or overall inflation.
What are the major trends in the Outdoor Apparel market next Spring/Summer?
We are seeing influences and looks "Gorpcore" starting to crossover into outdoor and mainstream culture. While the majority of people are not adopting a head to toe gorpcore look, they adding some pieces to their closet.
What are the most important technical features & materials?
Our most important material for SS24 is our Unwork fabric. It our most durable fabric, but still has the stretch and breathable properties that 686 is known for. Right behind that, our Featherlight fabric is "the fabric of summer." It is 33% lighter than our traditional Everywhere fabric and is designed to feel almost non-existent in warmer weather. All of our fabrics are great for trail, bouldering, biking and everyday wear.
What colours and prints are you featuring in your SS2024 collection?
We are using traditional camos in newer tones. We have started to become known for our classic camo's with a twist and we want to continue that.
What about silhouettes, looks & styles? Which style(s) do you expect to grow the most in SS2024?
We expect our relaxed and wide leg silhouettes to grow. We are seeing outdoor style take more influence from street and skate, where wider fits are the norm. Plus, we love the way they photograph when they are in movement on a rock, bike or trail — and so many people are after the photo these days.
What marketing stories and themes are you telling in your Outdoor Apparel line for SS2024?
We are staying true to our roots of "born in the city — raised in the mountains" and telling the story of the wilderness just outside your front door. We are translating the state of mind the outdoors provide, even if you are just minutes from your home. You don't have to jump on a plane to shift your perspective.
Key products for 2024
Unwork Short
Unwork Short – an 11 pocket short designed in durable material with stretch and breathable properties. We like to think of it as anti-workwear. It is a modern take on classic workwear silhouette infused with fabric to go from trail to street and utilitarian technical details you expect from 686.
Traverse Zip-Off Cargo Pant
Traverse Zip-Off Cargo Pant – a modern zip-off cargo pant created in a wide fit. This pant is inspired by local crews who go bouldering in the morning then jump in the water in the afternoon. The silhouette transforms quickly from pant to short and back to pant as needed. Quick dry fabric, zip off legs and a wide fit that looks great on the rock as well as paired with your favorite tee or hoody at home.
Reup Elastic Water Short
Reup Elastic Water Short – a quick-dry short with zip pockets that is as at home in the water as it is out. While most hybrid shorts fall short when in the water, the Reup is designed with a water-first approach to fabric, but styled for every day.