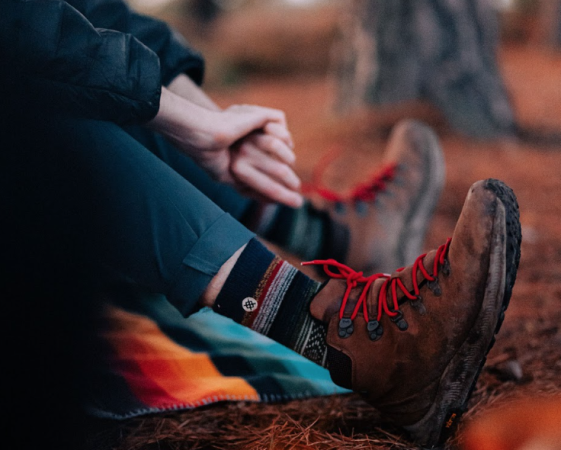 Stance SS24 Great Outdoors Preview
Retail Buyers Guide: Great Outdoors SS24 Retail Buyer's Guide
Brand: Stance
Interviewee: Stance Marketing & Sales Crew Europe
What the status of the Outdoor Market after that long hot summer 2022?
After Covid and the long hot summer last year, the outdoor market is still a thriving market – albeit there has been a high level of stock and a slight dip in interest for the outdoors, we feel that it is very positive.
How did war, economy, global warming, overall inflation affect your SS22 sell in plans (delays/ range cancellations/ carry over/stock)?
Being a predominantly sock and underwear brand, we have seen an effect of the overall inflation/economy be a trend due to people being more careful. However, as a premium brand with very high quality products, we find that consumers are still very keen to invest into essentials (such as socks and underwear) that will give them longevity and more importantly, a high level of comfort.
What are the major trends in the Outdoor Apparel market next Spring/Summer?
For Stance, we see a big trend towards sustainability and away from fast fashion so an emphasis on quality and longevity.
What are the most important technical features & materials?
Technical features that are a benefit to the wearer and not just a marketing story is really important alongside a real sustainability story – not just greenwashing.
What about silhouettes, looks & styles? Which style(s) do you expect to grow the most in SS2024?
Goal is to increase our underwear line.
Also confidant with our headwear collection who's receive a great welcome this season with our wholesale partners.
What marketing stories and themes are you telling in your Outdoor Apparel line for SS2024?
We are focusing on some key initiatives around our brand message of Stitched Different including a new and improved ambassador programme across Europe, a full refresh of in-store solutions alongside some very exciting activations – you'll have to follow us on our social pages to find out more but we want to focus on connect with our consumers and bringing them closer into the Stance family.
Best Sellers
Windy Peaks Sock
Set some big goals to be more active ? Stance Performance styles are loaded with features like Feel 360™ and Infiknit™ to power every run or workout. From all-day comfort to lifetime guaranteed durability, keep your goals on track, starting from the ground up.
DIVIDED SOCK
Hike all day or après? The choice is yours. Either way you'll be toasty warm and feeling dry in these Merino wool blend crew socks.