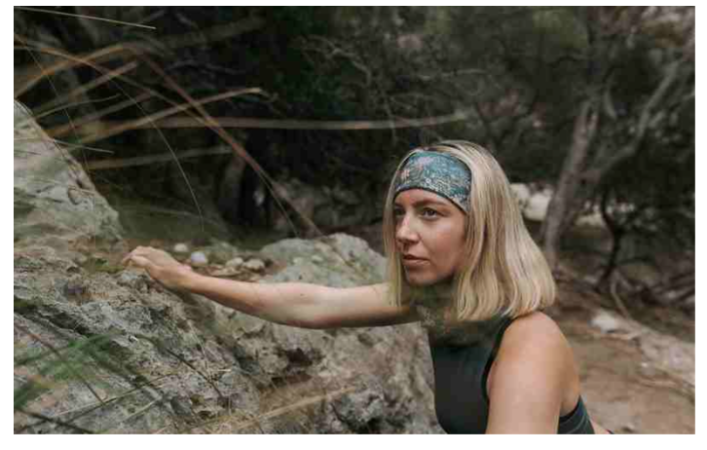 PAC SS24 Great Outdoors Preview
Retail Buyers Guide: Great Outdoors SS24 Retail Buyer's Guide
Brand: PAC
Interviewee: N/A
What is the status of the Outdoor Market after that long hot summer 2022?
Sales in the summer 2023 pre-order phase met expectations, with year-on-year growth of 49.5 percent. Despite declines in the classic business and thanks to a broader range. Managing Director Lukas Weimann is targeting growth for the P.A.C. brand, including in the European market.
How did war, economy, global warming, overall inflation affect your SS22 sell in plans (delays/ range cancellations/ carry over/stock)?
Although we had to accept declines for our classic segment, the multifunctional scarf – because it was simply very warm this summer for neckwear. But our P.A.C. brand was really successful with its newly launched caps, headbands and functional socks. The "Anti Insect" campaign had supported sales of the summer accessories in the retail trade. The product groups equipped with anti-insect technology were actively promoted in retail and well received by customers.
What are the major trends in the camping segment in spring/summer 2024?
We further developed our collection of functional Headwear such as Caps and Hats in new designs, 100 % recycled! We focus on additional technical functions Anti Insect Technology as well as UPF Protection.
What efforts are you implementing towards sustainability?
We produce in Germany/Europe and in our own P.A.C. Green Factory:
Self-sufficient electricity production possible in summer through photovoltaics (750 kw; storage); certified green electricity; use of resource-saving and energy-saving elements in building, equipment; investment in new technology and IT.
Self-sufficient electricity production possible in summer through photovoltaics (750 kw; storage); certified green electricity; use of resource-saving and energy-saving elements in building, equipment; investment in new technology and IT.
Made in Germany – German quality assurance, compliance with high ecological and Social standards; long-term profitability planning; preservation of jobs in Germany; short transport routes from raw product to customer; commitment to sustainability beyond that
Increasing use of recycled and regional materials from collection to collection: recycling of marine waste (cooperation with SEAQUAL/Mediterranean) and PET bottles; partly vegetable dyes; no use of chemicals in the dyeing process; water-based printing inks; increased use of recycled wool and yarn scraps; organic cotton; renewable bamboo; cooperation with regional suppliers; reduction of waste; reuse of B-goods (e.g. employee sales for donation).
Sustainable packaging concept: maximum recycled cardboard; no individual packaging in poly bags; use of labels made of kraft paper – new packaging for MFT in 2023
Social sustainability: long-standing inclusion and cooperation with disabled people (LEBENSHILFE Schweinfurt); social commitment: donations to organizations in the region and nationally to oncology wards. Cooperation with German Cancer Aid from mid-2023
Numerous benefits for employees at the site such as supplementary health insurance, fitness room, garden, recreation room, height-adjustable desks
Which items should every nature lover take with him on the next outdoor-adventure?
P.A.C. "from head to toe", of course, for example our Soft Outdoor Cap , Anti Mosquito Neckwear , light socks like trekking socks TR 3.2 with performance fiber in combination with Merinowool, Anti Insect Technologie or for town/running/sports outdoors the RN 5.2 Running Reflective Pro Short.
What marketing stories and themes are you telling in your gear line for SS2024? Which item(s) do you expect to grow the most in SS2024?
Mix & Match from Head to Toe:
For style professionals and more structure at the POS: Mix & Match interprets our head-to-toe concept even further. In addition to headbands and neckwear "in partner look", there are now further style combinations. With Mix & Match, many new stylish designs always find a partner in neckwear/caps/bucket hats/neckwear and also in socks. Recycled Merino Tech: Problem: Merino wool is soft, thermoregulating, antibacterial and therefore anti-odor. Athletes and hikers are enthusiastic about merino. Pure merino wool has many advantages, but unfortunately also a big disadvantage: it absorbs moisture and releases it only slowly. This problem in active sports has led us to further develop merino. Solution: For active athletes who do not want to do without the natural miracle fiber, we have developed Merino Tech. A technical performance fiber combined with the wool enhances the advantages of merino wool: optimal moisture transport and thermoregulation. This even won us the Design & Innovation Award 2018! P.A.C. has used only mulesing-free merino wool since the beginning. What's new is that both functional fiber and wool are made from recycled material (yes, even the wool!) – reducing water and energy consumption in manufacturing. With "Recycled Merino Tech" from P.A.C. we have thus achieved 100% sustainability! On top of that: With this material mix, our textile experts can optimally apply our printing technology and realize every dream design as desired. Anti Insect will be subject as well: Problem: Whether hiking, running, camping, fishing, walking, biking or SUPing, mosquitoes are everywhere and ticks lurk in the tall grass for their prey. That's because the smell of human sweat attracts the bloodsuckers. But insect bites are not only itchy and unpleasant. Tick bites in particular can be really dangerous! They transmit diseases such as Lyme disease, the TBE virus and 50 other diseases. Large parts of Europe are already high-risk areas! Solution: Prevention is therefore the best defense! Effective protection is offered by clothing in which a repellent has been integrated. In textile accessories from P.A.C., ANTI INSECT is an environmentally friendly insect repellent: It works by emitting a neutral scent within a radius of up to 40 centimeters. The DEET or permethrin, which is controversial as a toxic substance, is not included.
Anything to add or shout out?
P.A.C. developed in just 10 years from a small producer of our P.A.C. Original to a sustainable protective accessory company with products "from head to toe" with a full range of different functional head- and neckwear as well as socks and knitwear – weather for trekking, biking, skiing, skating, running or lifestyle. We strongly believe in sustainable textiles with quality Made in Germany at fair prices.
Key products for 2024
Sock: TR 3.2
The calf-high P.A.C. TR 3.2 Merino Light is the ideal companion for hiking in light terrain from the lowlands and coastal path to the foothills of the Alps. The sensitive pressure zones on the foot are padded, the Achilles heel padding is extra extended. Midfoot compression provides optimal support. The knitted bamboo is a soft, renewable natural fiber that cools comfortably while being naturally antibacterial and dries quickly. The material mix also contains recycled synthetic fibers and consists of 20% high-quality wool (Merino). Equipped with Anti Insect – insect repellent without toxins (lasts at least 100 washes). RRP: 18,95 EUR Available in different color variations and also in kids sizes (Kids: RRP 14,95 EUR
Recycled Merino Tech Series
P.A.C. has developed Merino Tech for demanding outdoor sports (Design & Innovation Award 2018). Merino wool is soft, odor-resistant and thermoregulating. The performance fiber combined with the wool enhances the advantages of merino wool – such as optimal moisture transport. The Neckwear nestles softly and warmly around the neck and chin, even the hat is stretchy. New: CO2 consumption in production is reduced once again. In the "Recycled Merino Tech" by P.A.C. from now on not only the recycled functional fiber underlines the sustainability aspect, but also the wool is made of recycled material.
Soft Outdoor Cap – 100 % recycled
Equipped with additional functions is the Soft Outdoor Cap. High UV protection is guaranteed by UPF 50 +. An anti-insect repellent in the sweatband keeps annoying mosquitoes & Co. at a distance. The cap is water repellent and breathable. Not only for children a good idea: the neck protection (removable) for the trip to the mountains or the beach. There is also a practical bag, the cap is foldable without losing shape. Even the shield is made of 100% recycled PET. MSRP: 29,95 EUR