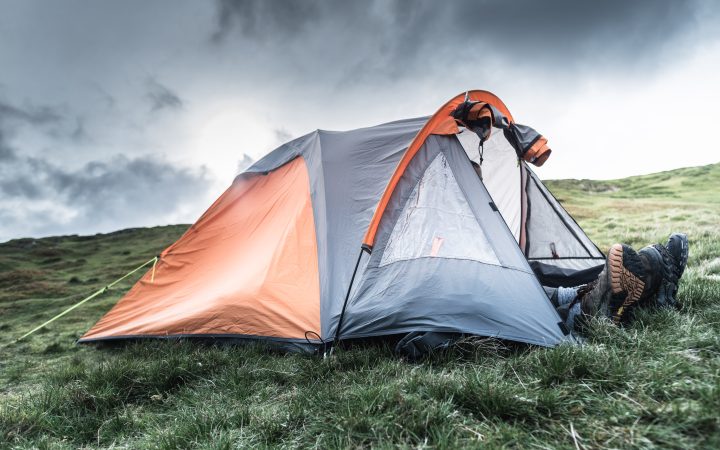 Nikwax SS24 Great Outdoors Preview
Retail Buyers Guide: Great Outdoors SS24 Retail Buyer's Guide
Brand: Nikwax
Interviewee: Zoe Hewitt, Head of Marketing
What is the status of the Outdoor Market after that long hot summer 2022?
On the one hand people enjoyed spending more time outdoors and camping continued to be as popular as ever. Nikwax is mainly known for our waterproofing products which don't do too well during, hot dry weather. However it did give us the opportunity to educate more people about our products Tent & Gear SolarWash and SolarProof. These add a layer of UV protection to materials as well as adding waterproofing.
They can double the usable life of tents and other materials exposed to the sun over a long period.
How did war, economy, global warming, overall inflation affect your SS22 sell in plans (delays/ range cancellations/ carry over/stock)?
Many retailers were experiencing overstock last year, which did have an impact on sales. We will continue to encourage customers to use Nikwax to help extend the life of their outdoor clothing and gear to save money and reduce waste.
What efforts are you implementing towards sustainability?
Nikwax has always had sustainability at the heart of its ethos but we can always do more. We have a sustainability strategy which we are in the process of implementing which includes a climate action plan, clean chemistry, circularity and conservation plan.
Which items should every nature lover take with him on the next outdoor-adventure?
We don't mind what you take but we are a firm believer in leave only footprints! And if you can pick up and bring home any litter you find, even better. Preserving our natural environment should be a primary concern for all of us.
What marketing stories and themes are you telling in your gear line for SS2024? Which item(s) do you expect to grow the most in SS2024?
Use Nikwax to protect your gear from UV damage as well as water! By adding UV protection to your tent and outdoor gear you can double its useful life which will save you money. We hope to see continued growth in our UV protection products Tent & Gear SolarWash and SolarProof.
Key products for 2024
Nikwax Camping Kit
The Nikwax Camping Kit is our ultimate kit for tent and gear aftercare. It includes both cleaning and proofing products, the Tent and Gear SolarWash & Tent and Gear SolarProof, along with cloths for both. Remember, green for cleaning and purple for proofing. The whole kit comes in a handy 10l Dry Bag which is deal for storing valuables whilst you are out and about or popping your muddy boots in after a long day's hike.
Tent & GearSolarwash
Nikwax Tent and Gear SolarWash is an easy to use spray-on technical cleaner with UV protection for cotton, canvas and synthetic tents. You can also use this product on awnings, marquees, rucksacks and panniers.
Tent & GearSolarproof
Nikwax Tent and Gear SolarProof adds durable water repellency and protects your gear from UV degradation. Using this product can double the life of your tent or gear, saving you money and reducing waste. Suitable for use on synthetic fabrics, for canvas and polycotton use Nikwax Cotton Proof.