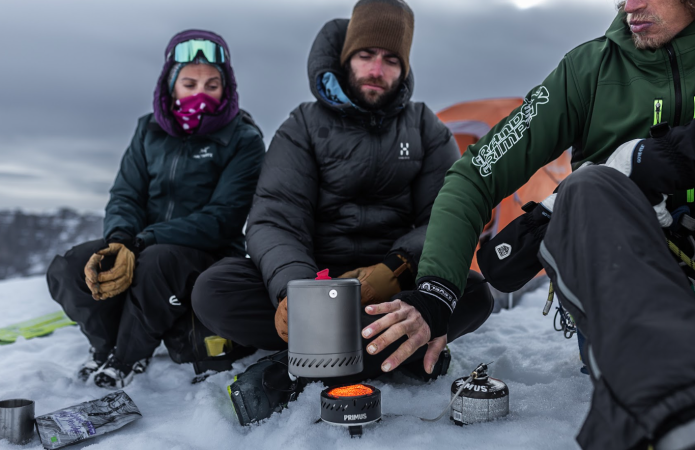 Primus SS24 Great Outdoors Preview
Retail Buyers Guide: Great Outdoors SS24 Retail Buyer's Guide
Brand: Primus
Interviewee: PR Manager
What is the status of the Outdoor Market after that long hot summer 2022?
Stoves are still requested – no matter if for Trekking, Camping or Bicycling.
How did war, economy, global warming, overall inflation affect your SS22 sell in plans (delays/ range cancellations/ carry over/stock)?
Due to the fact, that we have our own production facility, we could plan pretty good. After last years delays on materials & components from the supplier side and the higher volume requests, we were pretty much safe this year.
What are the major trends in the camping segment in spring/summer 2024?
More comfort, higher request for sustainability products. More individual travelling.
What efforts are you implementing towards sustainability?
We take care during the development process, that the stoves are more and more fuel-efficient. We use more and more recycled materials for productions and make sure, that they can be recycled again after the end of life of the products. We offer a care and repair service and have all the parts for replacements in our storage. And the stoves itself are really long-lasting products, made in Europe. Last year we launched the SIP Gas – our first step towards phasing out fossil fuels in outdoor cooking. With that gas, we support production of biabased gas and minimize transportation. For every SIP canister manufactured an equal amount of biogas – made from food waste – is produced to put into the market instead of fossil-based fuel. All components, from the steel of the canister to the fuel are sourced in Europe.
Which items should every nature lover take with him on the next outdoor-adventure?
A stove – that every nature lover can prepare a hot coffee or a meal, to get energy for his/her outdoor activities.
What marketing stories and themes are you telling in your gear line for SS2024? Which item(s) do you expect to grow the most in SS2024?
Freedem to go anywhere. Our new stove the Ulti Stove System works in any condition – even if the temperatures, the weather or the altitude are extrem.
Key products for 2024
The Ulti Stove System
• Catalytic combustion and infrared radiation burner without blue flame to be extinguished
• Pressure regulator enhances efficiency/ ensures consistent heat output
• Remote canister hose system allows the fuel canister to be flipped upside down for colder weather use
• Disk burner with low center of gravity and sturdy legs provides a stable cooking base
• Hard-anodized aluminum pot with integrated heat exchanger
The SIP Gas
Primus, pushes biogas market with SIP Power Gas and has taken a step to reducing its environmental footprint. The sustainable outdoor fuel is sourced and produced entirely in Europe to reduce transportation and its associated Carbon Dioxide output. During ISPO outdoor, Primus SIP Power Gas was chosen 2022 from the Scandinavian Outdoor Award jury as the "Sustainable Product" category winner.
The Tupike
Dual burners allow to cook multiple pots at different temperatures.
The lid and lockable side windscreens ensure steady heat for cooking, even in windy conditions. Removeable stainless steel pot supports and stainless steel drip tray for easy cleaning. Piezo ignition, no lither required. Included non-stick griddle plate. Can be carried in one hand – very compact.