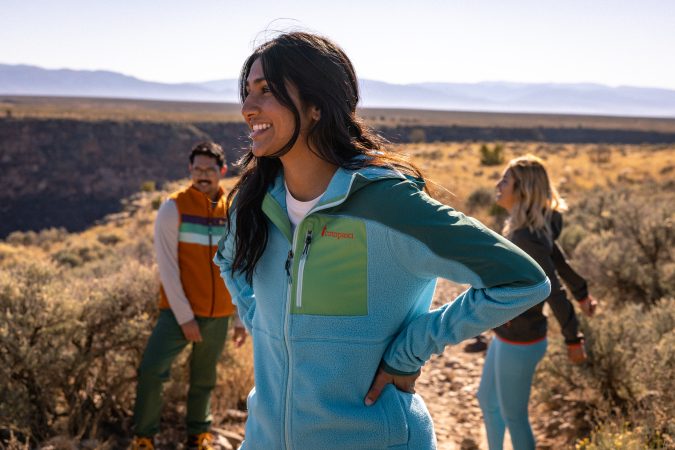 Cotopaxi SS24 Great Outdoors Preview
Retail Buyers Guide: Great Outdoors SS24 Retail Buyer's Guide
Brand: Cotopaxi
Interviewee: Andy Kay, UK Sales Manager
What the status of the Outdoor Market after that long hot summer 2022?
The outdoor market is in a healthy place, footwear is really strong and driving growth within the marketplace, with fun and colorful apparel driving growth within the apparel category.
How did war, economy, global warming, overall inflation affect your SS22 sell in plans (delays/ range cancellations/ carry over/stock)?
Supply chain delays were problematic; however, this was a challenge for all brands so didn't overly affect us as a brand independently versus the competition.
What are the major trends for next Spring/Summer?
We see large 90s trend coming through, so brighter colours and patterns with a boxier fit and feel on apparel.
What are the most important technical features & materials?
Breathability and weight are the key purchasing factors we currently see at wholesale, that combined with sustainable features and benefits such as our t-shirt collection which will be totally PFSA free for SS24.
What colours and prints are you featuring in your SS2024 collection?
We see earthy tones and colours with some nice olives and core colours coming through. For the first time we see some blacks and greys in the line. Our SS24 colour pallet is inspired by travel and the vibrant colours we see as we explore!
What about silhouettes, looks & styles? Which style(s) do you expect to grow the most in SS2024?
Lightweight fleece is key as we see a warmer spring. Our Abrazo fleece mid-layer is the perfect garment to keep you warm whilst also offering great breathability.
What marketing stories and themes are you telling in your Outdoor Apparel line for SS2024?
In Jan and Feb we will focus on insulation with our Fuego jacket, following up with our fleece category in March, with rain and wind in April where we will dial up our waterproof collection.
Key products for 2024
Abrazo Half-Zip Fleece Jacket
Abrazo Fleece collection – lightweight functional fleece, which is a perfect mid-layer for spring months.
Brinco Short
Brinco Short Collection – ideal for summer exploration. Complete with pockets and quick drying fabric so perfect for land or water!
Trico Hybrid Vest
Capa Hybrid Jacket – lightweight waterproof jacket, which is easily packable for those weekend trips.