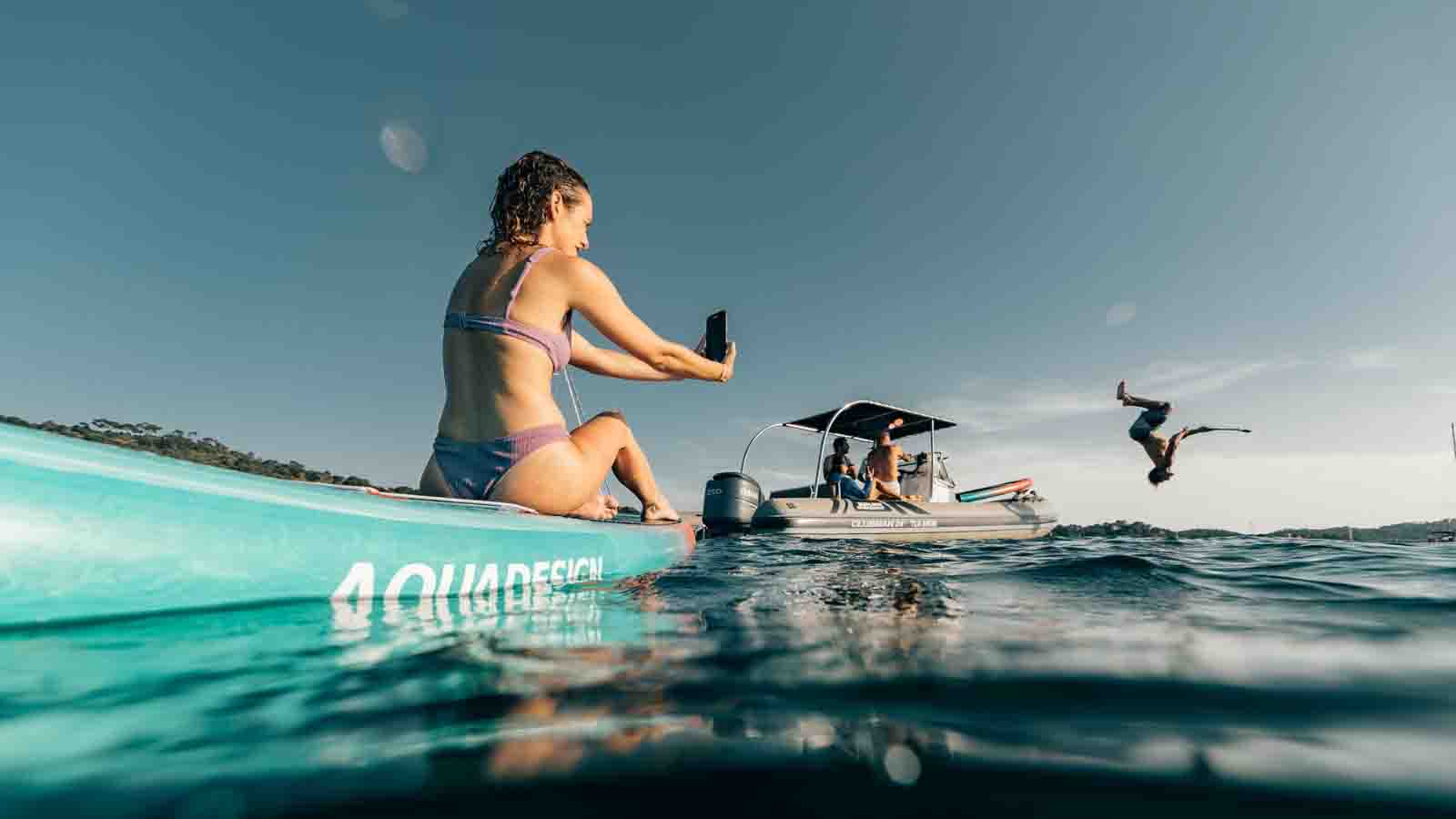 Aquadesign 2021 SUP Preview
Retail Buyers Guide: SUP 2021 Retail Buyer's Guide
Brand: Aquadesign
Interviewee: Guillaume Barbier, Product & Marketing
How has Covid affected your 2021 range's development & production? (supply chain, delays, cancellations, carry over, prices…)
The Covid-19 crisis has clearly caused a passion for outdoor sports and nature. The demand for inflatable SUPs has really exploded and remains very high even during the off-season.
Overall, all brands have seen their sales increase and have accelerated their production. Production is such important that some accessory factories are no longer able to supply pumps and paddles. Covid indirectly changed the price of products through the sharp rise of transport prices due to the lack of containers, which increased costs by a factor of 5 on the first imports. Prices should therefore remain stable compared to previous years of decline.

As new participant figures went off the roof, does it mean this entry-level customer base is less picky on SUP technologies, less educated?
Clearly, quality sensitivity is less important than in previous years. This is in part due to the increasingly wide range of entry-level boards available. With years of experience, the manufacturing technique has improved and the cheapest boards sometimes offer sufficient quality for very occasional users. At today's prices, purchasing is sometimes compulsive and buyers do not take the time to really look into it. It is becoming increasingly rare to sell a Fusion board for a first purchase. On the other hand, more regular users quickly realize the interest of investing in better construction and proceed to a second, more upscale purchase.
Which hardboards/inflatables designs will be trending in 2021?
The largest volumes remain on family light Allround boards under 11′.
There is also a real trend for a second purchase designed for touring. Stand up paddle networks and associations are more and more popular and users are looking for Touring reliable.

Inflatables: Which new technologies are you implementing in 2021?
Optimisation of the weight and equipment on the boards (storage space, seat fixation, light PVC fabrics).
Any piece of advice to give to brick & mortar retailers concerning their order sorting in these COVID times?
Anticipate their needs as much as possible by placing pre-orders. Demand is so important that without pre-orders, we really risk not being able to supply some of our customers.
With shops closed temporarily due to lockdown, have you adopted new distribution channels (online, D2C, drop shipping)? If yes, did you stick to it when things got back to normal?
We have indeed taken advantage of the covid to expand commercial possibilities. These new commercialization practices are in line with fundamental trends that were already anticipated in the past. The covid has simply accelerated the process that will remain present in the future.