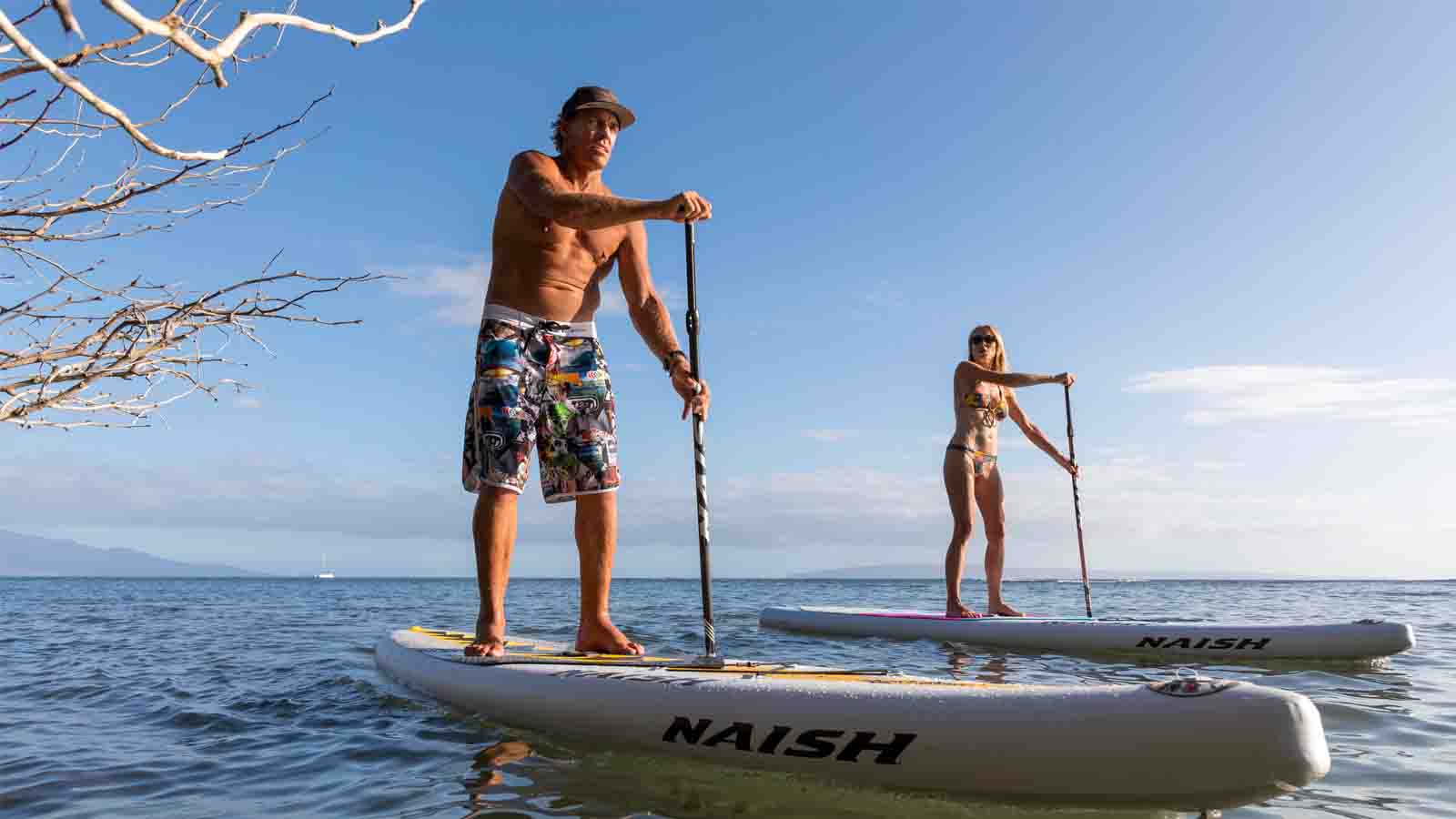 Naish 2021 SUP Preview
Retail Buyers Guide: SUP 2021 Retail Buyer's Guide
Brand: Naish
Interviewee: Product Manager for SUP, WS and foil
How has Covid affected your 2021 range's development & production? (supply chain, delays, cancellations, carry over, prices…)
We saw minimal to no impact on our development cycle for 2021 as we were already finished before Covid hit. Production had already started to a certain extend.
As new participant figures went off the roof, does it mean this entry-level customer base is less picky on SUP technologies, less educated?  
They might be especially when it comes to inflatables and certainly for their first buy. Buyers who stay with the sport then often "upgrade" when they buy their second board it seems. Nowadays it is pretty easy for anybody to educate themselves. There is a wealth of information on the internet through both company websites as well as forums and the usual at the beach talk through other riders who have experience.
Which hardboards/inflatables designs will be trending in 2021?
We see strong demand for inflatables in the Touring realm as well as what I would call very universal SUP shapes in composites. On our end, those are the Nalus and Mana models. Basically shapes that are very well suited for both flatwater cruising paddling but also perfectly capable to surf in a variety of surf conditions.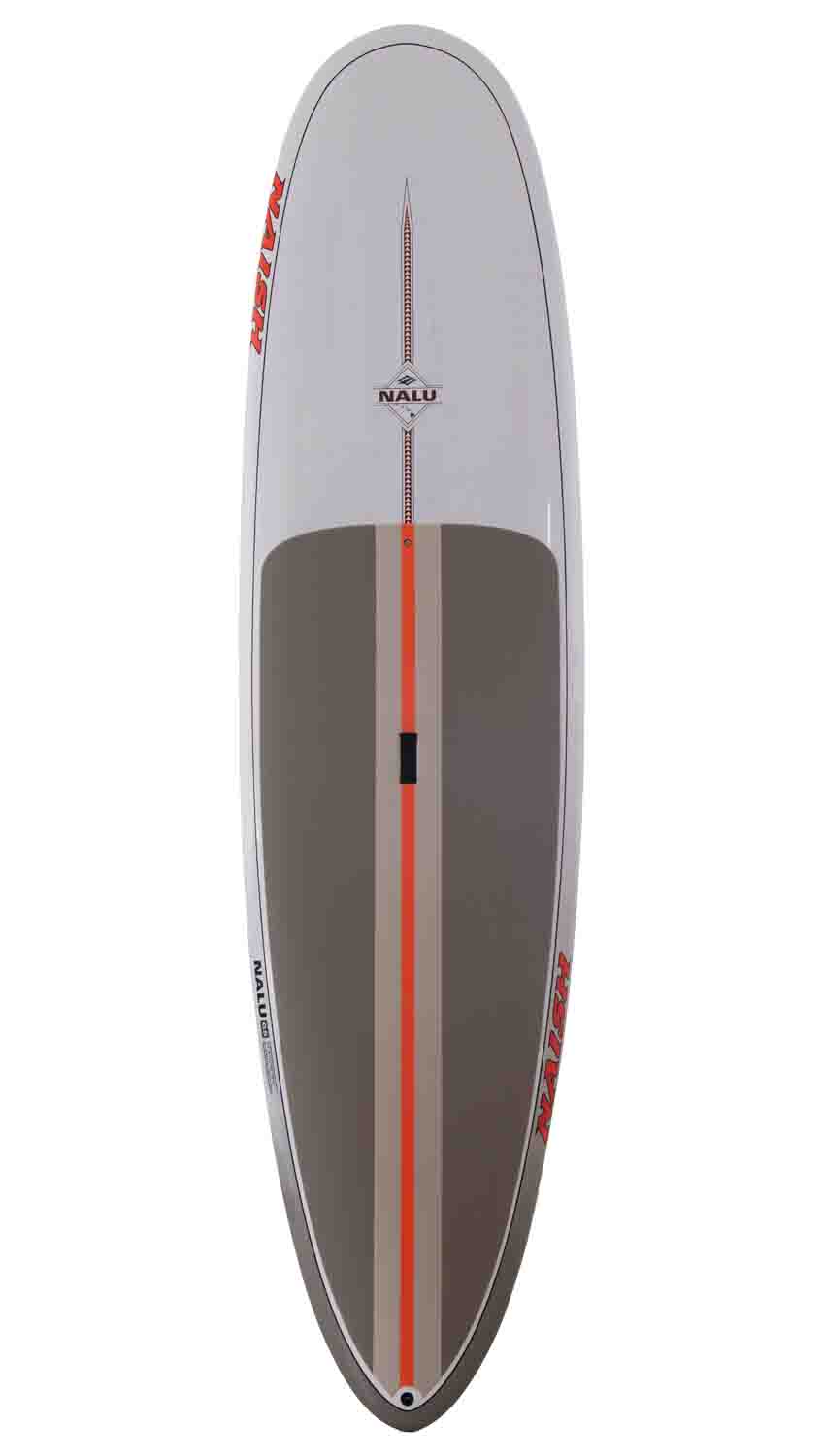 Inflatables: Which new technologies are you implementing in 2021?
We are using fusion construction with double-layer rails that have another layer of seam tapes on top for the majority of the line. Only our Maliko lights (lightweight race board) and our Grom Crossover uses a single layer construction with double-layer rails and additional seam tapes.
Hardboard: Which new technologies are you implementing in 2021?
We have been doing composite boards for a very long time as we originate from a windsurfing and surfing background. Depending on the particular board models we adapt the construction individually to what the boards are being used for. Our most sold constructions are:
GTW – which is a wood sandwich construction with a full wood deck sandwich and partial wood bottom sandwich combining lightweight, good durability and longevity
GS – is our lower price point construction that uses a partial wood sandwich deck and bottom
Both of those constructions have been refined over the years since we launched our very first composite SUPs many years ago.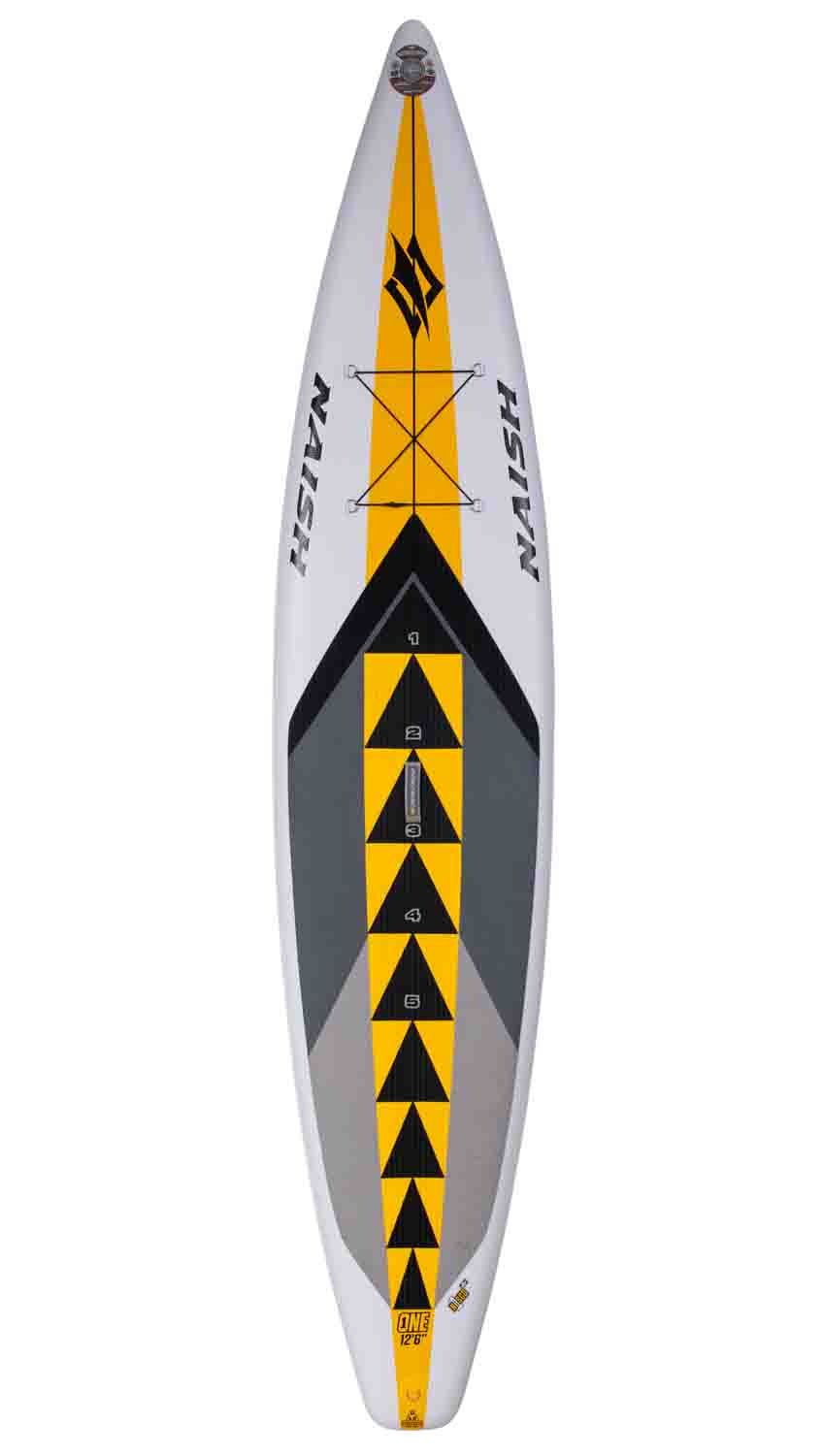 The multitool designs (SUP/FOIL/WING/WIND/SURF) are still gaining traction in 2021: what is your take on that trend?
Foiling, in general, is certainly here to stay and the demand keeps growing. I would say that the SUP market has a wider audience as the learning curve is much steeper. Foiling requires a broader skillset and takes a bit longer than learning how to paddle a SUP board on flat water for example. Nevertheless, it is a massively growing product line for us.
Crossover boards that allow a combination of SUP surfing, SUP foiling, Windsurf foiling and use with the Wing-surfer are also in high demand for customers who want to get into foiling but want to keep their options open.
Any piece of advice to give to brick & mortar retailers concerning their order sorting in this COVID times?
Within our range, you cannot really go wrong with our Mana and Nalu line as they cover such a diverse field of use. For inflatables, you can not really go wrong by stocking Touring inflatables and our ONE inflatable model.
With shops closed temporarily due to lockdown, have you adopted new distribution channels (online, D2C, drop shipping)? If yes, did you stick to it when things got back to normal?
We have kept our distribution structure unchanged but we can also see that our markets that offer direct online sales (directly through the distribution or through online dealers) have been successful in these challenging times.
Please describe your 3 most important highlight pieces that retailers should definitely order.
Naish Nalu 10'6'' x 32 GS
Naish ONE inflatable
Naish Performance 85 vario paddle