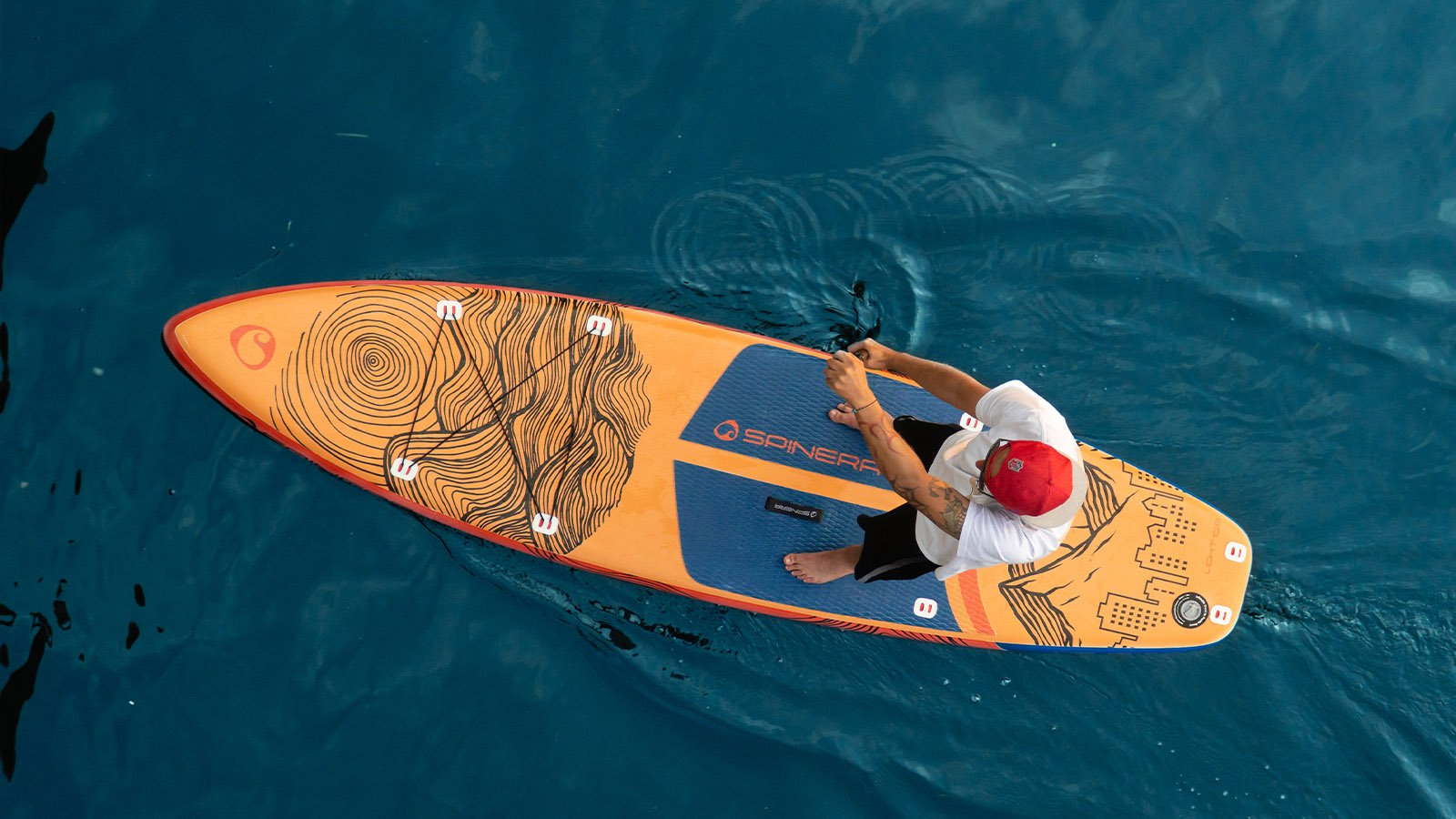 Spinera 2021 SUP Preview
Retail Buyers Guide: SUP 2021 Retail Buyer's Guide
Brand: Spinera
Interviewee: Stefan Perchthaler, Customer Service
How has Covid affected your 2021 range's development & production? (supply chain, delays, cancellations, carry over, prices…)
The most important problem that we are facing in terms of the pandemic is that the manufacturing facilities are having troubles to get their raw materials delivered. Due to this the prices have increased and unfortunately we have slight delivery delays as well.
As new participant figures went off the roof, does it mean this entry-level customer base is less picky on SUP technologies, less educated? 
I wouldn´t say that they are less picky but especially in the entry level segment the price is the most important fact. Many beginners are just buying a relatively cheap stand up to paddle to find out if they want to go on with this sport.
Which hardboards/inflatables designs will be trending in 2021?
We are certain that the Spinera Light Stand Up Paddleboard with the totally new and innovate ULT (Ultra Light Technology) will be the trend for 2021. These boards are much lighter than normal Stand Up Paddleboards and offer you many new possibilities to discover (inflatable design).
Advantages:
-perfect for urban use
-perfect to take with you on a hike or mountainbike tour
-small EVA pad to save even more volume
-follow your passion: from town to the canal, tarn or lake
Inflatables: Which new technologies are you implementing in 2021?
The latest technology we are using is the ULT – which makes the boards from the light series much lighter in comparison to normal Stand Up Paddleboards. The light series comes even with two 2 fins which provide tremendous steering abilities.
The multitool designs (SUP/FOIL/WING/WIND/SURF) are still gaining traction in 2021: what is your take on that trend?
We from Spinera believe that the trend of multitool design is ongoing. We createtd with our SPINERA SUPKAYAK line a multitool design which offers the possiblity of Stand Up Paddling and Kayaking as well. With the Spinera SUPKAYAK SK10 you even have the chance to take out the bottom to use it as a bodyboard. So therefore we really do believe that there is still a trend for these kind of products.
Any piece of advice to give to brick & mortar retailers concerning their order sorting in this COVID times?
The best thing that they can do is to put out innovative products. Customers like new, creative and innovative products. Our Spinera Light SUP series and the SUPKAYAK series are offering exactly this…
With shops closed temporarily due to lockdown, have you adopted new distribution channels (online, D2C, drop shipping)? If yes, did you stick to it when things got back to normal?
Our dropshipping has increased but we haven´t implemented any other distribution channels.
Best Sellers
Spinera Light 10´6 ULT Art.Nr.: 21116
Size: 10´6"x32,8" – 320cm x 83,5cm
Rider Weight: best experience up to 95 kg
Maximum Payload: 125 kg
Volume: 313 l
Production: 15cm ULT – Ultra Light Technology dropstitch 
Pressed diamond cut EVA top
4 point Bungee Cord in front
D-Rings for Kayak Seat
D-Rings for Soft Top Case attachment (Code 21133 Soft Top Case not incl.)
Scope of delivery:
incl. SUP Board
Compact Backpack / 600D Polyester
Double Action Performance Pump
3 pcs Alu Classic Paddle
2 big Fins
Repair Kit without glue
Weight only: 6.7 kg (Board only)
Spinera Light 10´6 ULT Art.Nr.: 21116
Size: 10´6"x32,8" – 320cm x 83,5cm
Rider Weight: best experience up to 95 kg
Maximum Payload: 125 kg
Volume: 313 l
Production: 15cm ULT – Ultra Light Technology dropstitch 
Pressed diamond cut EVA top
4 point Bungee Cord in front
D-Rings for Kayak Seat
D-Rings for Soft Top Case attachment (Code 21133 Soft Top Case not incl.)
Scope of delivery:
incl. SUP Board
Compact Backpack / 600D Polyester
Double Action Performance Pump
3 pcs Alu Classic Paddle
2 big Fins
Repair Kit without glue
Weight only: 6.7 kg (Board only)
Spinera Light 10´6 ULT Art.Nr.: 21116
Size: 10´6"x32,8" – 320cm x 83,5cm
Rider Weight: best experience up to 95 kg
Maximum Payload: 125 kg
Volume: 313 l
Production: 15cm ULT – Ultra Light Technology dropstitch 
Pressed diamond cut EVA top
4 point Bungee Cord in front
D-Rings for Kayak Seat
D-Rings for Soft Top Case attachment (Code 21133 Soft Top Case not incl.)
Scope of delivery:
incl. SUP Board
Compact Backpack / 600D Polyester
Double Action Performance Pump
3 pcs Alu Classic Paddle
2 big Fins
Repair Kit without glue
Weight only: 6.7 kg (Board only)