Retail Buyers Guide: SUP 2021 Retail Buyer's Guide
Brand: Moai
Interviewee: Pleuni Holthausen, Director
How has Covid affected your 2021 range's development & production? (supply chain, delays, cancellations, carry over, prices…)
Yes, it did. Since the first lockdown in March 2020, we have seen exceptional growth in demand for outdoor sports equipment including paddleboards. As many consumers have not been able to go on holiday, they are investing in outdoor equipment they can use at home. The season also started earlier, in mid-January whereas previously started in March.
In addition, we have faced supply challenges including:
Demand vs volumes, factories have struggled to keep up with increased volumes and demands
Delay in production and delivery.
Higher shipping costs
As new participant figures went off the roof, does it mean this entry-level customer base is less picky on SUP technologies, less educated?
Our new consumer audience has meant we can engage with a wider group, some specialist and others first-time buyers.
As the market of paddleboards grows, we are seeing a growing awareness of the industry.
More and more consumers are trying paddle boarding and their needs mature as their experience of the sport grows. The market is very much in a growth phase and we are seeing an increase in the range of target groups, including specialist/experts and first-time enthusiasts. Recreational target groups are more likely to spend less and are more concerned with design. Our expert paddle boarders are willing to spend more money on innovation and technology.
We are also seeing a growth in consumer concern for sustainability.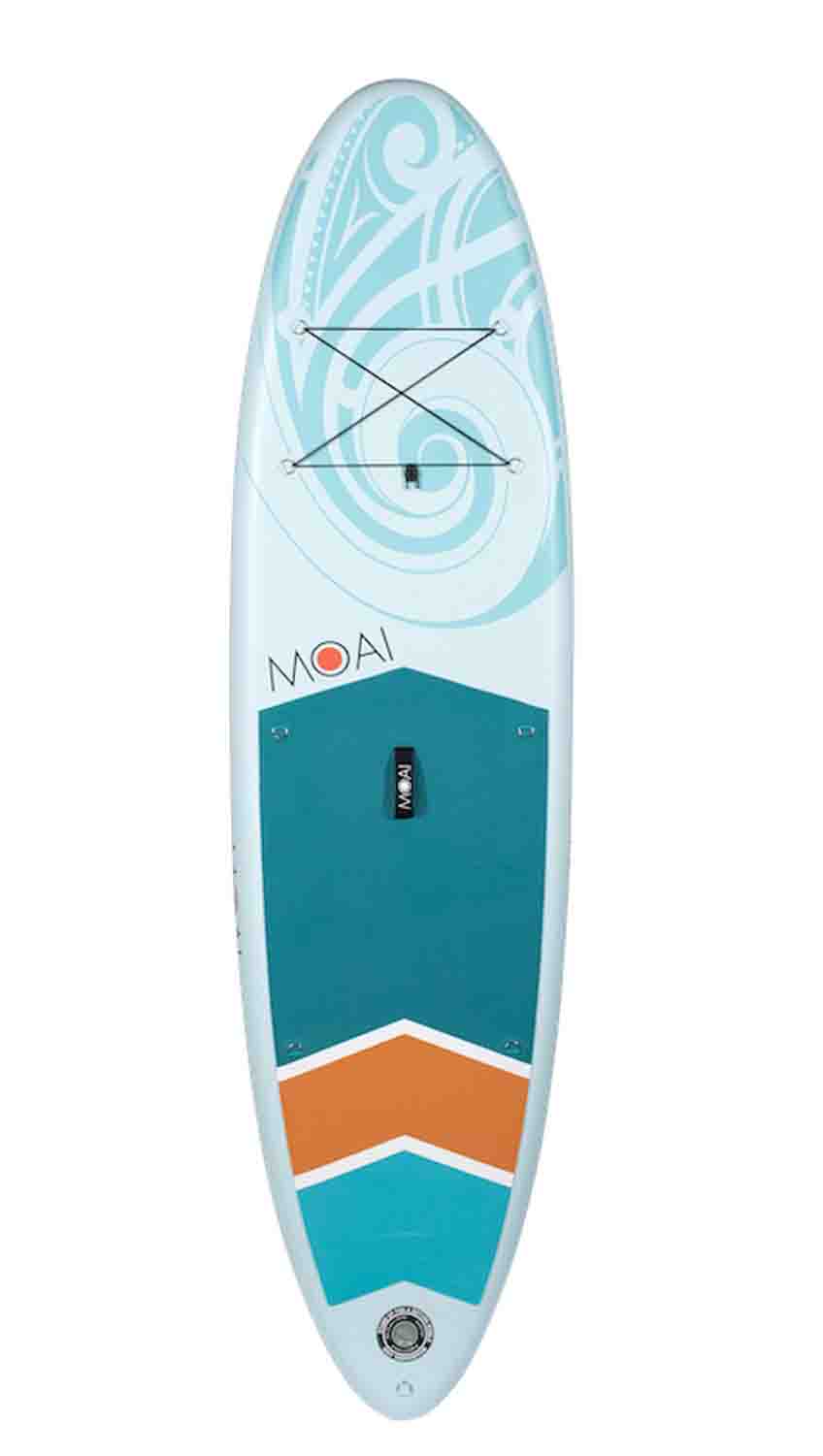 Which hardboards/inflatables designs will be trending in 2021?
Targeted designs for different groups, including women's series.
Inflatables: Which new technologies are you implementing in 2021?
We created boards with a Carbon PVC stringer for better stability
We are always searching for ways to innovate our boards, and have created and improved multiple accessories to complement our boards.
We have also introduced sustainable materials into our products.
The multitool designs (SUP/FOIL/WING/WIND/SURF) are still gaining traction in 2021: what is your take on that trend?
There is a bigger demand for MOAI 10'6, as there is the possibility to place a kayak seat on it and use the board for multipurpose.
As our audience experience more of these outdoor sports, we expect their demand for multipurpose will increase as their awareness and capabilities grow.
Any piece of advice to give to brick & mortar retailers concerning their order sorting in these COVID times?
Better planning and forecasting to understand volume needs.
Order ahead of the previous seasonal calendar to ensure stock from suppliers and season is now starting in mid-Jan
With shops closed temporarily due to lockdown, have you adopted new distribution channels (online, D2C, drop shipping)? If yes, did you stick to it when things got back to normal?
– Most of our dealers were already set up online, what has changed is the demand in our online channels due to Covid and we expect this behaviour to continue after the lockdown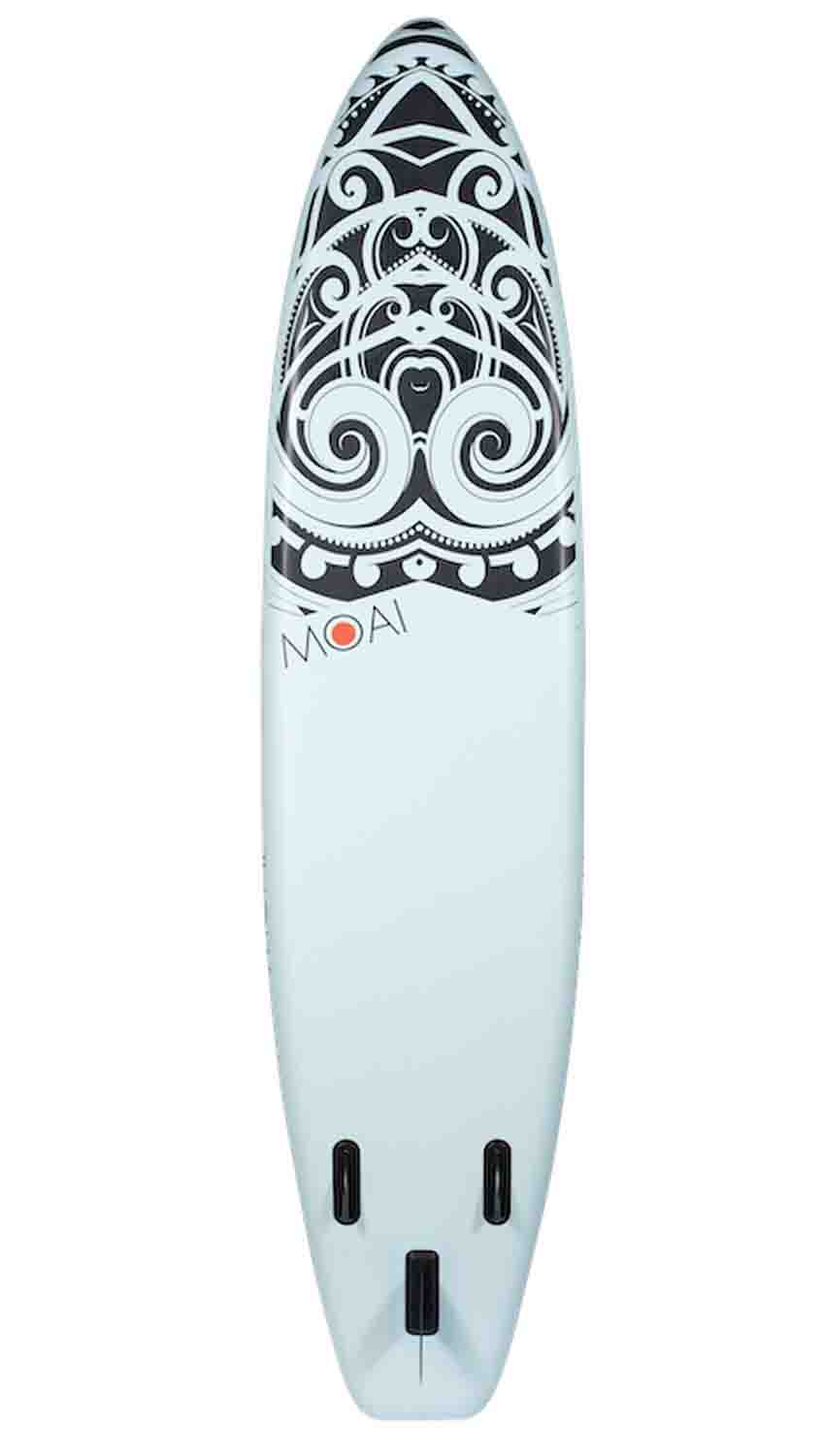 Please describe your 3 most important highlight pieces that retailers should definitely order.
10'6
– Possible to attach a kayak seat
– Because of its width super stable
11
Has a kick pad
Fast
12'6
– Stable
– Superfast