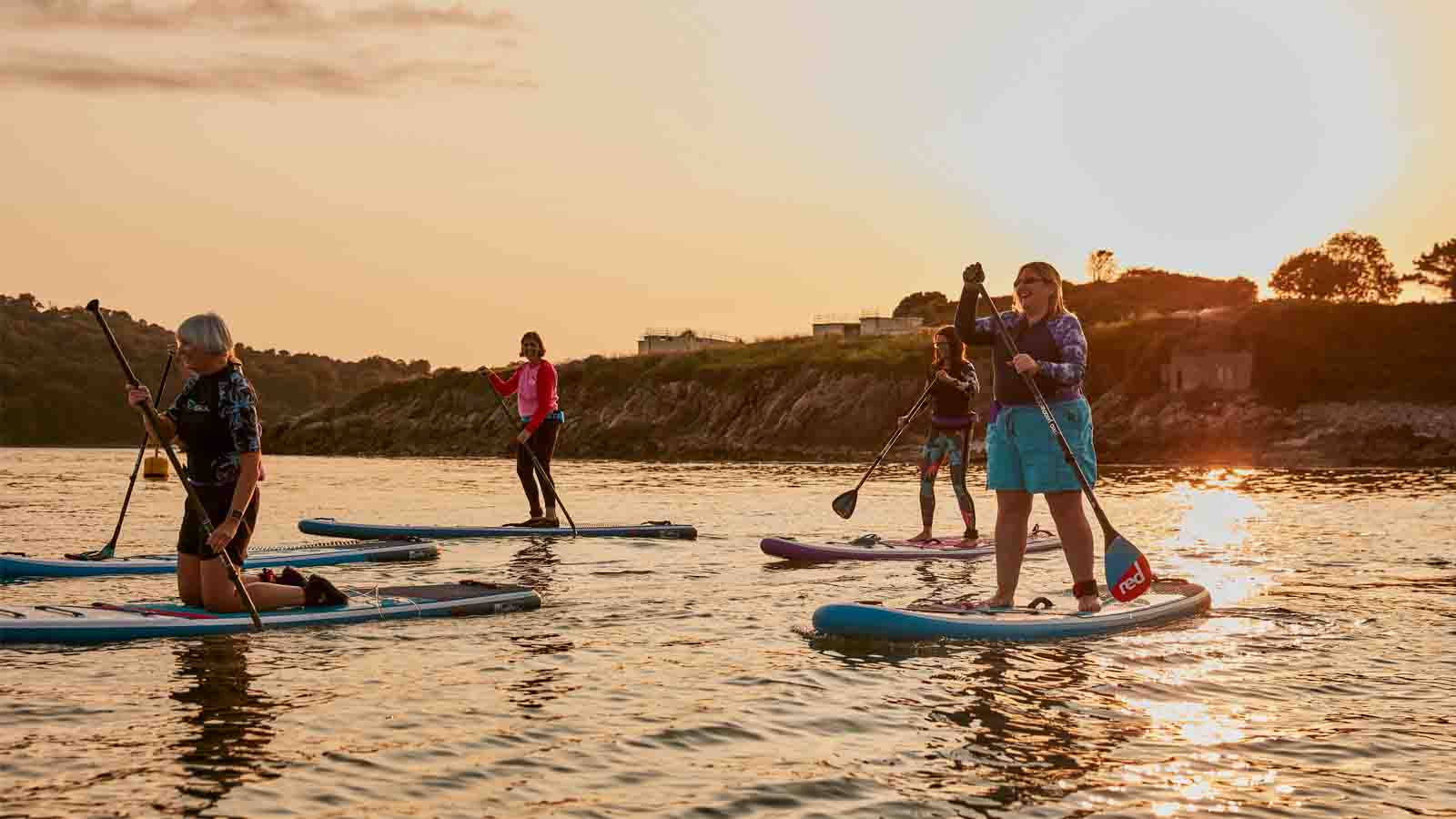 Red Paddle Co. 2021 SUP Preview
Retail Buyers Guide: SUP 2021 Retail Buyer's Guide
Brand: Red Paddle Co
Interviewee: N/A
How has Covid affected your 2021 range's development & production? (supply chain, delays, cancellations, carry over, prices…)
To ensure the best quality and procedures we already had a very close working relationship with our top tier suppliers so we're able to adapt early to the changes in demand and supply the pandemic created. It wasn't something anyone could plan for and hasn't been without its challenges, but the team have done a great job at keeping everything moving. The large benefit of having a dedicated in-house design team means we are always working a minimum of 18 months ahead with a focussed design and innovation pipeline so we are excited by the opportunities this new wave of paddlers bring with them.
Shipping delays remain a global challenge and will do so for many months, but as the saying goes – calm waters never made for great paddlers so we continue to monitor the situation very closely. It is at times like this when the strength of the network really shines through from the distributors and retailers to the end customer – we are all inter-dependant and it has been great to see the RED community working closely to deliver fantastic product and service at a time when getting outdoors is, for many, their only solace.

As new participant figures went off the roof, does it mean this entry-level customer base is less picky on SUP technologies, less educated?
This isn't something we've seen within our customer base. People are really taking the time to research which board is right for them and don't want to rush into things. The uptake of our virtual personal shopping service which we launched this time last year has been phenomenal. Customers can book in for a bespoke board recommendation, with a personalized video sent to them via email or arrange a video call with one of our highly knowledgeable customer experience team.
Over the last year, our retailers, SUP schools and hire centres all around the world have been more important than ever. They are such a key part in the journey of getting into paddle boarding and helping to recommend a quality board to newcomers. From a recent survey we carried out we found that over 30% of board owners had attended a demo event to try boards before they purchased. We also found from the survey that typically people are taking at least a month to research which board they should buy and many people are taking up to 3 months. This shows they really aren't rushing into buying any old board.
We've also seen a rise in the importance and influence social media groups and our social channels can have. Many people new to the sport are seeking out advice and recommendations on which board is right for them. We're very fortunate to have a very dedicated and passionate group of Red board owners out there really helping new people getting into the sport and giving them great advice.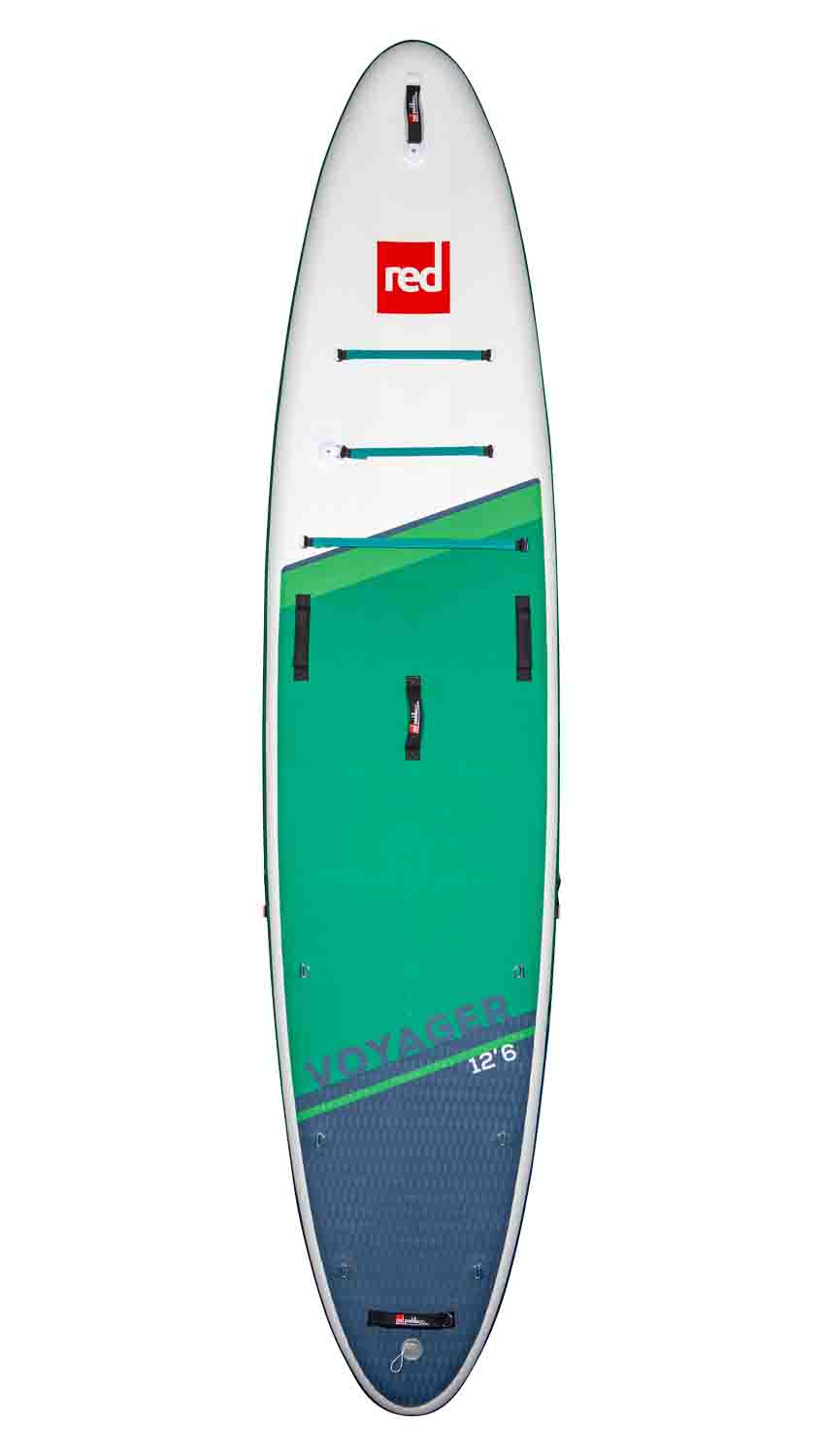 Which hardboards/inflatables designs will be trending in 2021?
We're seeing the trend for touring boards continuing into 2021. More and more people are looking for the next step up with their paddleboard, especially with so many new people coming into the sport last summer. Paddlers are looking to either replace their cheaper board with something more stable and durable as they want to get out on the water more or they are looking to push their paddling experience and possibly go on longer adventures…maybe even overnight!
The other exciting trend we're seeing continue to grow is for our Compact boards. Paddlers are looking to push the boundaries of where they can paddle and want to combine cycling or hiking so they can paddle off the beaten track a bit more. Many people are also simply not wanting to drive to paddleboard or take public transport and this is where the Compact boards are such a unique option being half the size when packed down to a regular inflatable board.
Inflatables: Which new technologies are you implementing in 2021?
For 2021, we've been working hard behind the scenes to bring a more streamlined paddling experience. Our new collection is packed to the rafters with enhanced features and ergonomic designs to make time on the water more enjoyable than ever. Building on twelve years of paddleboard development, our upgraded boards are easier to paddle and faster to inflate. They also have some premium features that enhance your overall paddling experience. Owning a Red board is something to be proud of and our 2021 range is more desirable than any other editions we've produced.
The new Voyager touring range is packed with premium features that will make paddling trips all the more exciting. The board of choice for explorers around the world, a new twin fin set up offers improved tracking and glide. Having two shorter fins rather than one longer fin means you can paddle in shallower waters, opening up a wider variety of waterways for you to explore.
Also brand-new for 2021 is the revolutionary V-Hull system, exclusive to Red Paddle Co. By cleverly tapering the cut of the drop stitch, the new hull breaks the surface tension of the water, making it easier to paddle through. Essentially, the V-Hull helps you paddle for longer with less effort. This new innovation has taken years of research, planning and development with extensive testing at The University of Plymouth's COAST laboratory.
Style and speed go hand-in-hand with the new Sport range. Designed for the slightly more experienced paddler, these boards now deliver even more dynamic performance with the all-new speed tail. This brand-new feature offers nippy manoeuvrability thanks to a reduced board width and a sleek, drawn-out nose section. The rubberised edge on the tail aids water release, so the boards cut through the water cleanly, allowing you to paddle faster and further.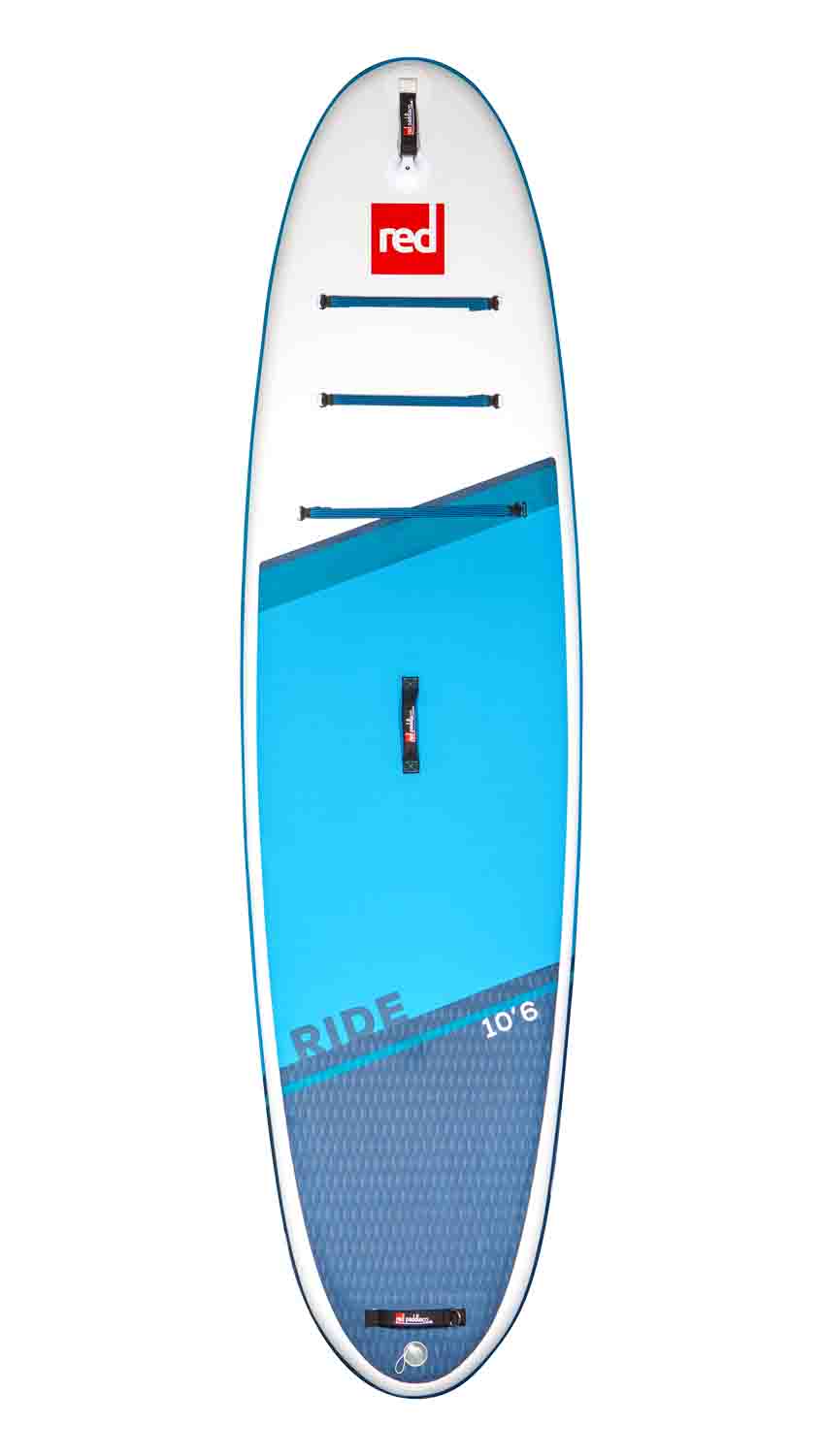 The multitool designs (SUP/FOIL/WING/WIND/SURF) are still gaining traction in 2021: what is your take on that trend?
It's not an area we're focusing on at all. We're concentrating our time and efforts into to continuously improving our inflatable boards and accessories to give a fantastic experience that never compromises on performance and makes paddleboarding easier and more accessible.
Any piece of advice to give to brick & mortar retailers concerning their order sorting in these COVID times?
Our retailers have done an incredible job over the last 12 months. They have adapted and reacted phenomenally. We continuously see the amazing customer service they're able to offer either when they've had their doors open or even when they're not.
With shops closed temporarily due to lockdown, have you adopted new distribution channels (online, D2C, drop shipping)? If yes, did you stick to it when things got back to normal?
No, we've not changed our distribution model. As said, our retailers have been phenomenal over the last year and are at the forefront of the sport and our brand.
Please describe your 3 most important highlight pieces that retailers should definitely order.
11'0″ COMPACT INFLATABLE PADDLEBOARD
The second addition to the Compact family, the 11'0 Compact is a full-sized touring SUP that packs down to half the size of a conventional inflatable paddleboard.
Full of practical features and innovations, this board is an ideal match for paddlers who regularly travel with their board or want to adventure further with the convenience of an all-in-one package. The increased length makes this board perfect for longer paddling adventures and paddlers travelling the world with their SUP.
12'6″ VOYAGER MSL TOURING PADDLE BOARD PACKAGE
For a board that gives you extra stability and rigidity, you need the 12'6'' Voyager inflatable paddle board from Red Paddle Co. Its increased length and thickness make it an ideal board for longer outings and for taller, larger paddlers. The extra length also means it can easily handle a child or dog on the front while you paddle, and you can use the extensive cargo areas for camping gear.
10'6″ RIDE MSL SUP INFLATABLE PADDLE BOARD PACKAGE
As versatile as a Swiss Army knife. This all-round board is perfect for every type of rider to enjoy the water.
So, you need an inflatable paddleboard that will see you right in all conditions. Well, look no further. Red Paddle Co's multi-award-winning Ride 10'6" is our most popular board – available in a choice of colours….special edition purple or classic blue.
Imagine how at ease you'll feel paddling out to sea on this versatile board. It offers excellent durability along with superior stability, so can withstand even the wildest of water adventures.