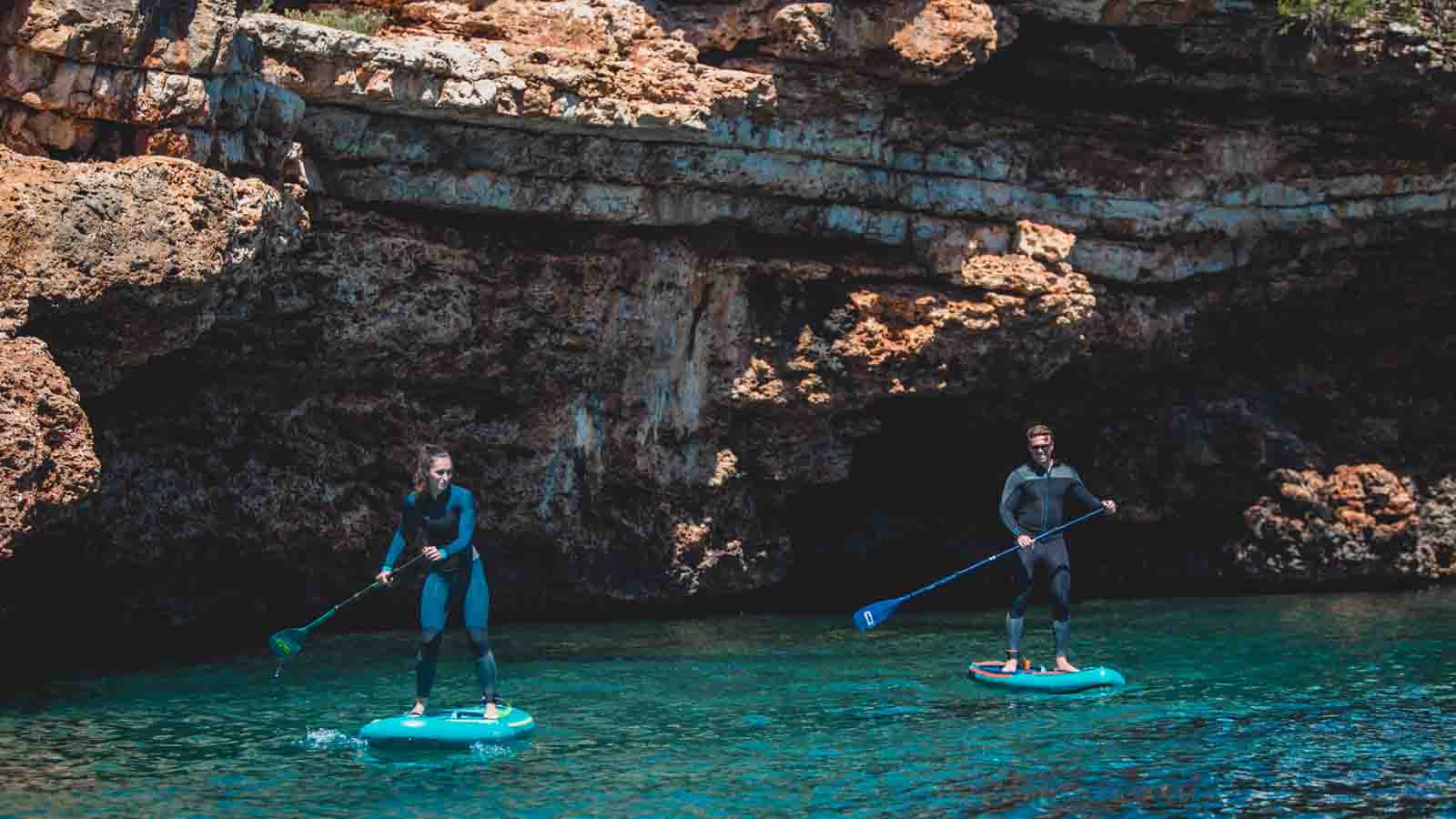 Jobe 2021 SUP Preview
Retail Buyers Guide: SUP 2021 Retail Buyer's Guide
Brand: Jobe
Interviewee: William Doornekamp, B2B Marketer
How has Covid affected your 2021 range's development & production? (supply chain, delays, cancellations, carry over, prices…)
We're in a lucky position with the COVID situation, which trickles down towards our dealer network as well. Everything is still in order over here and at our factories, even so, that we have taken up more stock throughout the season! We've been hearing that there are a lot of stock issues in the market and together with our factory, we anticipate what looks to be the busiest season to date!
As 2021 also holds some great innovations which we didn't want to hold back on, we did push the new collection through and with 2020 sold out, our dealers are more than excited for this new range! So here at Jobe Sports, everything is good to go and we're ready to take on 2021!
As new participant figures went off the roof, does it mean this entry-level customer base is less picky on SUP technologies, less educated?
It's a mixture of multiple things; less picky, less educated and don't forget price-oriented! Sometimes, customers don't know if they'll like SUP, so they want to start off with a cheap model. Rather than buying top models and brands, they go for cheap and buy something more high-end if they like it in the long run.
For us, this meant introducing a cheaper range as well! Which resulted in 2 SUP ranges; the Aero Series and Premium Aero Series.
Price-orientated customers are hard to win over with specs, which is why we offer high-end quality for an accessible price with the Aero Series! With this range, we could offer something to customers who don't want to pay the top bill. But we can still offer them a high-end range as we don't believe in making a single-layer SUP for a low price. It would only make the experience of SUP less attractive and doesn't do the product justice.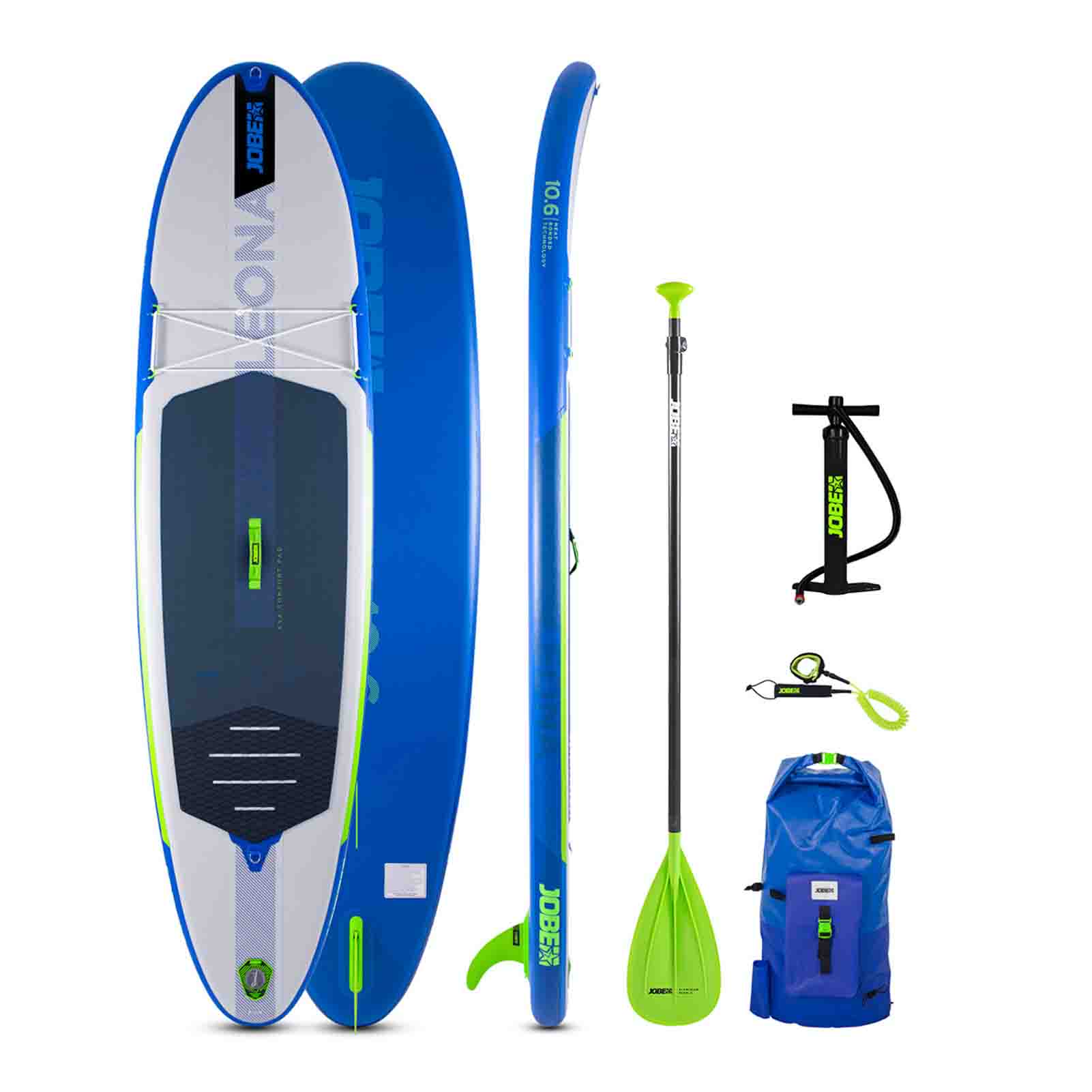 Which hardboards/inflatables designs will be trending in 2021?
At Jobe this is an easy one, our new design philosophy "Form Follows Function"' will be trending throughout our SUP collection. With Form Follows Function, we create a unique Jobe look and you'll find that every design feature has a function as well. Great examples of this are our integrated handles and D-rings and our Integrated Bungee Cords. This last one creates a clean look where the Bungee Cord is integrated into our rail tape, to add durability next to creating a good looking SUP!
Inflatables: Which new technologies are you implementing in 2021?
We have some new innovations in the 2021 collection.
First off, is the difference between our Aero and Premium Aero series. Both series come with our award-winning technology but I just want to emphasize the technology in the Premium series in this case. First off, is our double stringer! We were ahead of the competition when we introduced one stringer to our boards. But the 2021 Premium Series has one stringer on the top of the board and one on the bottom of the board. This makes for a great rocker line in the boards and makes them the stiffest and most responsive on the market!
As stated before "Form Follows Function" is a big deal, this isn't just a design philosophy but also makes that each design choice has a functionality to it.
EZ-lock fin: We got rid of the widely known click fins and chose for our new EZ-lock fin system! This new system locks in a fin more securely and is easy as can be!
Hardboard: Which new technologies are you implementing in 2021?
Our new hardboard range has a new feature, which is an added epoxy coating on the rails and bottom of the boards. This prevents scratching but more importantly, it prevents cracking! Which is one of the biggest fears for people who buy a hardboard. This makes for the most durable hardboard SUP range, we ever produced!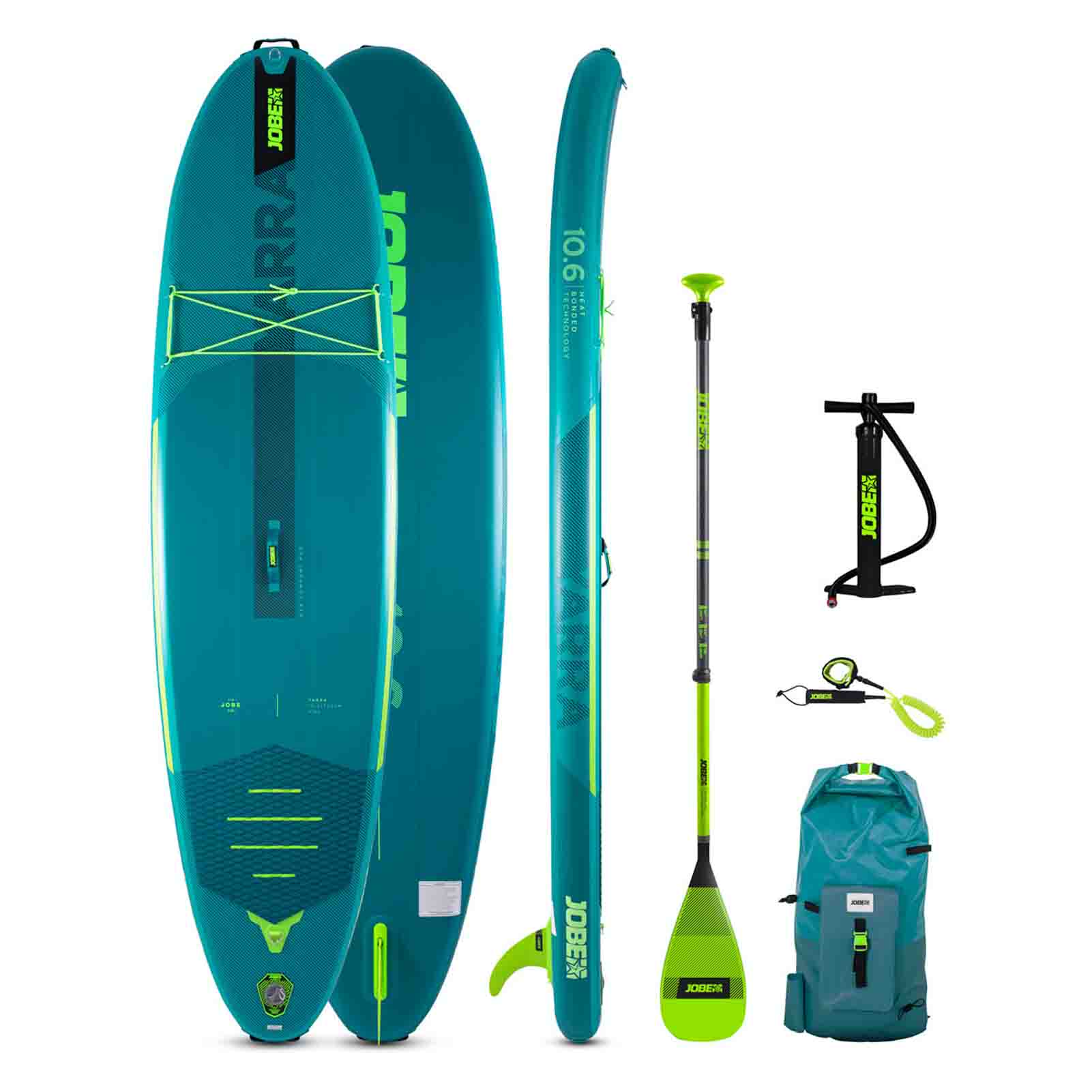 The multitool designs (SUP/FOIL/WING/WIND/SURF) are still gaining traction in 2021: what is your take on that trend?
We do see this trend but in our customer base, it is less relevant at the moment. We feel this trend will continue to push on but I have doubts if this will ever be done by the masses.
At Jobe Sports, we currently have one model which offers this experience which is the Venta. A SUP with extra handles for a whitewater experience and the option to go windsurfing as well! Foiling however is still something which we don't offer at the moment.
Any piece of advice to give to brick & mortar retailers concerning their order sorting in these COVID times?
We all know it's a rough year but last year has proven that the summer is THE period to make up for lost turnover! With COVID still around, people being unsure of travelling and a desire to get out there. We can already say that the SUP will be booming!
So when it comes to your order, I can only say that it's good to make sure you have enough stock in advance. Once the sun starts shining, customers will come running to the door (or webshop). And with certain parties struggling with stock already, we reckon that doubling down on your stock is essential to win this summer.
With shops closed temporarily due to lockdown, have you adopted new distribution channels (online, D2C, drop shipping)? If yes, did you stick to it when things got back to normal?
We didn't change anything in this category. We've always had a webshop because if we don't do it, our competitors will. That being said, B2B is still our main focus and this hasn't changed! Yes, shops were and still are closed but the season has yet to start, so we feel confident that regulations will soften up as we're getting closer to Spring.
Please describe 3 of your most important highlight pieces that retailers should definitely order.
Yarra 10.6 (Available in a Teal & Red colour)
The Yarra is our Swiss-army knife! It's a great SUP for everyone and it's a real all-around board with great manoeuvrability. It's part of our premium series and is amongst the lightest and stiffest SUP boards! We feel that every shop should have this in stock as it's a great product which will cater to all needs.
E-Duna 11.6
Next to the Yarra, the Duna has been our second top seller! And this year, we got something cool next to the normal Duna, which is the E-Duna. This electric jet-propelled SUP is one of the latest additions to our collections and can inflate itself as well as support you on longer tours. Great for those who love gadgets!
Leona 10.6
Part of our Aero series and real "bang for your buck" board! The Leona is based on our top seller; the 10.6 Yarra. Because it's our Aero series it's a thinner (4,75 inch) but still offer great response and quality at an affordable price. So if you have customers who are hesitant about the prices of SUP, show them this bad boy!