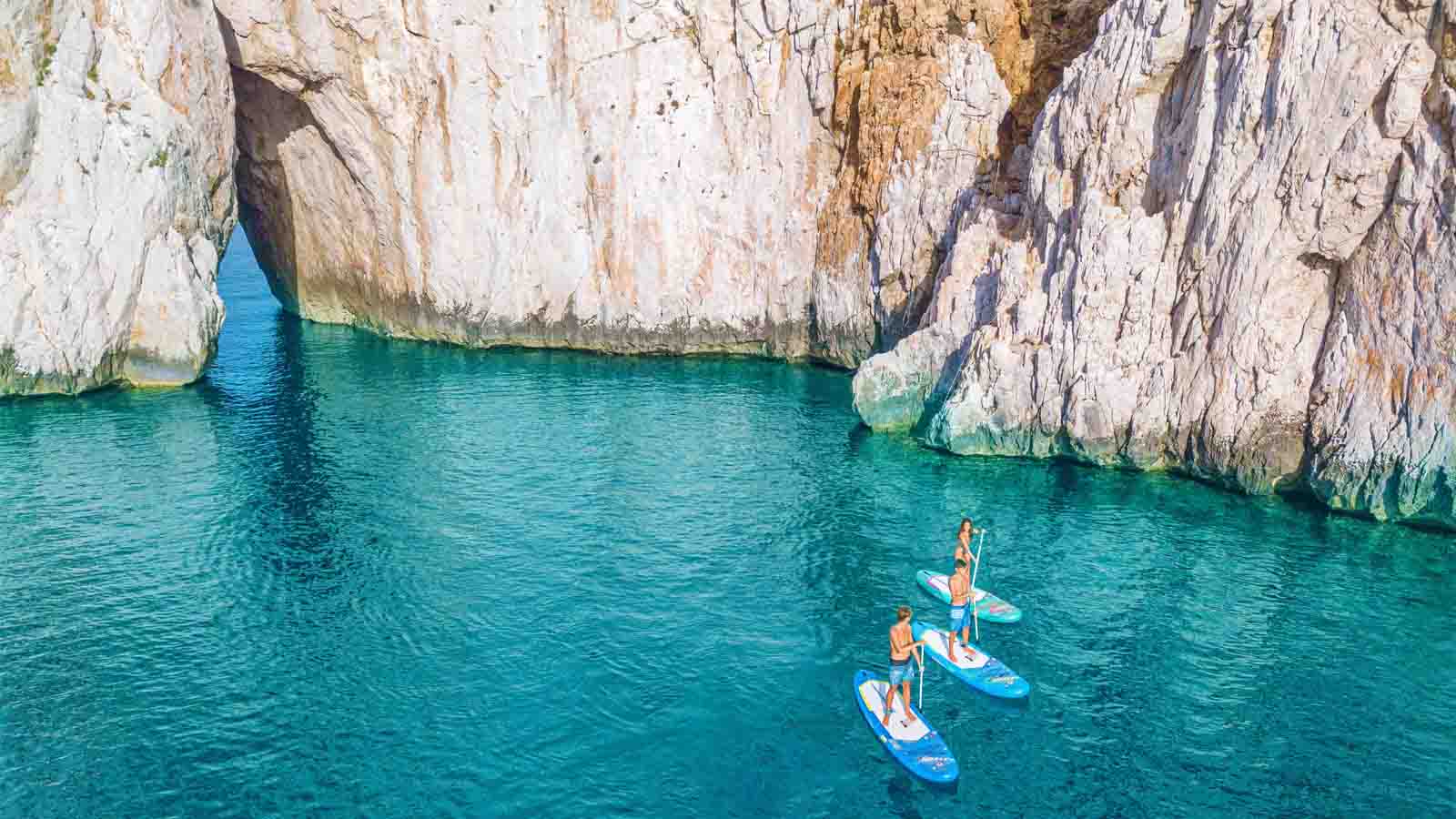 Aztron 2021 SUP Preview
Retail Buyers Guide: SUP 2021 Retail Buyer's Guide
Brand: Aztron
Interviewee: N/A
How has Covid affected your 2021 range's development & production? (supply chain, delays, cancellations, carry over, prices…)
COVID did not affect our 2021 range development, in fact, we have many innovations and updated models in the 2021 range.  Production-wise, we have significantly increased our capacity to keep up with the soaring demands.  Despite COVID, Aztron has grown a lot not only in the number of boards sold but also in the categories of products and our span of international distribution network.  I am optimistic and confident in Aztron team performance in 2021.
As new participant figures went off the roof, does it mean this entry-level customer base is less picky on SUP technologies, less educated?
In today's world, customers are very savvy, and they always do enough research on the internet to make sure they get the most out of the money they spent.  I believe customer nowadays regardless of skill levels are pickier on technology and design. Aztron with the mission of being the safest watersport brand, our signature double chamber iSUP is very well positioned to tap the entry-level customers, as they look for board stability and safety measures as top priorities.
Which hardboards/inflatables designs will be trending in 2021?
In 2021, compact folding inflatable board and wing foil board are the most trendy 2021.  Aztron's Nova series which comes in sizes of 9', 10' and 11', is super compact and portable, it can pack down to half the size of a conventional iSUP.  It is very popular for people who live in the city and urban environment.  Falcon 7'6" Inflatable Foil Board is the only double chamber inflatable foil board in the world to date.  It is much easier to transport compared to a hard foil board, while its double chamber structure gives it the rigidity comparable to a hard foil board.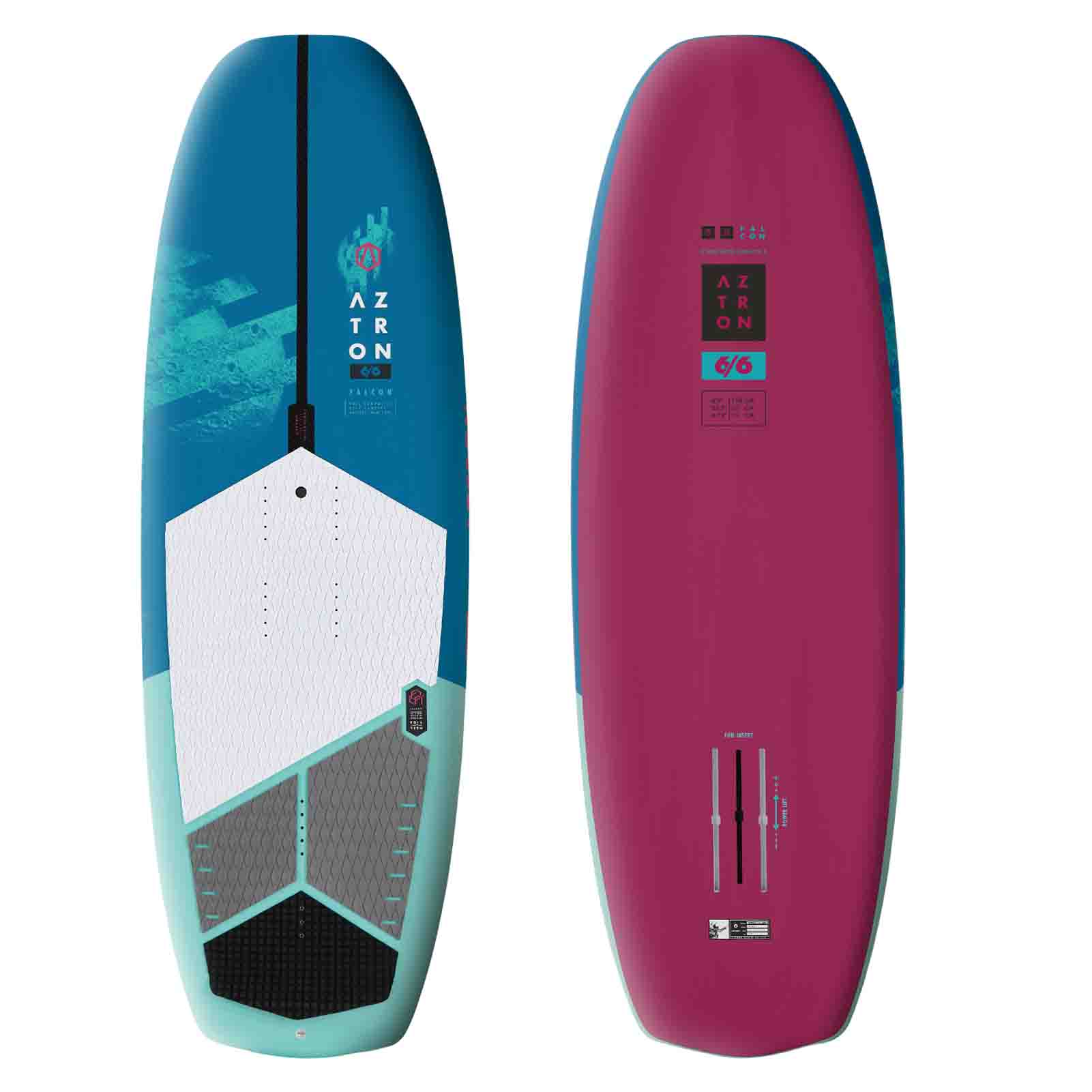 For hardboard, I believe the trend is tilting toward soft-top SUP/surfboard and carbon fibre foil board.  In 2021, 10'6" model is added to the already very popular 11'0" model in the Eclipse soft-top SUP series.  Soft-top SUP is getting more popular, because it has the advantage of a hardboard being stiffer and faster, while it is much more affordable than epoxy or carbon construction hardboards.  Aztron Falcon 6'6" carbon fibre foil board is one of the most sought-after items in our composite range.  Foiling, especially wing foiling has become one of the fastest-growing categories in the watersport industry.
Inflatables: Which new technologies are you implementing in 2021?
In 2021, we have implemented the X-Stitch ultra-light woven fabric on our All-Round iSUP range.  As result, the new Lunar 9'9", Mercury 10'10" and Titan 11'11" achieved a significant weight reduction of up to 20%.  This is a big performance upgrade on water, where it makes each paddle stroke more efficient than ever.  On top of that, the lighter weight board makes it more portable and convenient for the user to carry to water and from their home.
Hardboard: Which new technologies are you implementing in 2021?
We have implemented Twin Tracks technology and centre US fin box on Falcon 6'6" Carbon Fiber Foil Board.  As result, it is like a Swiss Army Knife board, where the user can SUP, Wing and surf foil on the very same board.
The multitool designs (SUP/FOIL/WING/WIND/SURF) are still gaining traction in 2021: what is your take on that trend?
I agree 100%.  Multitool design is gaining a lot of traction.  Aztron is well-positioned with our Falcon series Wing/Surf/SUP Foil Board, Soleil multifunction Inflatable Windsurf/SUP/Kayak, and Orion Inflatable Surf/SUP.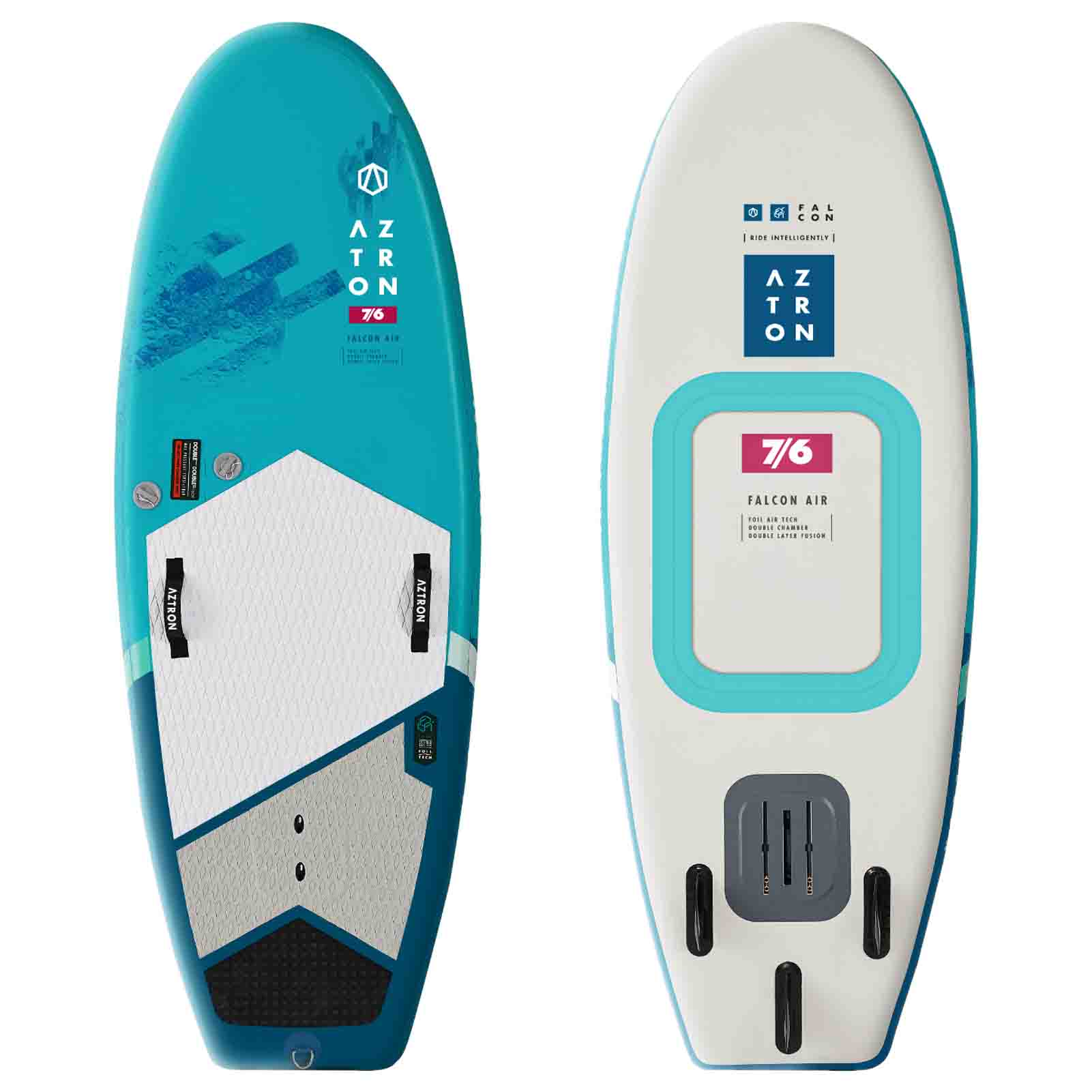 Any piece of advice to give to brick & mortar retailers concerning their order sorting in these COVID times?
My suggestion to the brick & mortar retailers is to carry a wider range of unique and innovative products.  At the same time, I believe brick & mortar retailers should also have an internet presence.
With shops closed temporarily due to lockdown, have you adopted new distribution channels (online, D2C, drop shipping)? If yes, did you stick to it when things got back to normal?
Before the lockdown, Aztron was already well distributed in all channels, including and not limited to online, D2C, and drop shipping.
Best Sellers
Aztron Super Nova 11'0" Compact iSUP – built with lite double chamber structure and packs down in half the size of a conventional iSUP
Aztron Mercury 2.0 10'10" All Round iSUP – built with X-Stitch Ultra Light Woven material and signature 50/50 double chamber structure, making it one of the stiffest and lightest iSUP.
Aztron Falcon Foil Board – with the choice of Carbon Composite and Double Chamber inflatable structure, making the Falcon series suitable for any foil user from entry-level to experienced level.