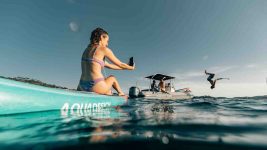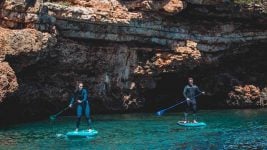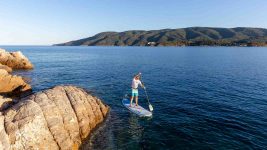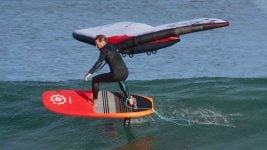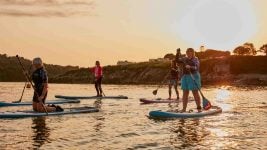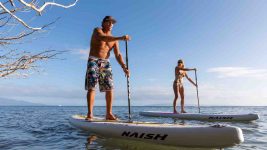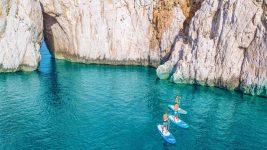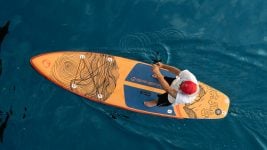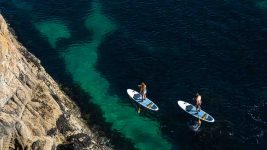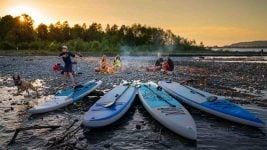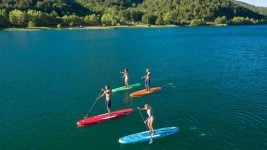 SUP 2021 Retail Buyer's Guide
The summer is not even here yet and all the 2021 SUPs are presold. Have you made the right choices with your orders? Here are the brands to take you through the SUP trends in this time of the New Normal. By David Bianic
 "Don't miss the wave" seems to be the mantra for 2021 when it comes to watersports. Generated, funnily enough, by a pandemic that brought the rest of the world to a standstill, the remarkable momentum enjoyed by boardsports (apart from snowboarding) in 2020 now requires some tricky work from the brands: to provide the quantities while the global crisis affects production. An example from JP Australia: "The main impact for the current range are delays from our suppliers. Basic materials became short already last year and the situation has become even more critical," affirms Division Manager Sören Siebeck.
The other major impact for the market lies in transportation costs which are anarchic, multiplied by as much as five times, adds Guillaume Barbier, Product and Marketing Manager at Aquadesign/Lozen and this is down to a lack of available containers. Tripstix stands out from the crowd here because the German brand manufacture in Europe, an exception that allows them to "reduce the CO2 footprint immensely," points out Mahoni Buchelt from Marketing. There is the same concept of proximity at Noah Boardsports: "If one product is selling better for you than another, we can address that from our same-day/next-day UK warehouse facility to ensure that you do not miss out on any sales," assures Tom Lazarus, Commercial Director at the 100% iSUP brand. The demand is really high and the supply sometimes really low, so much so that "purchasing is sometimes compulsive and buyers do not take the time to really look into it," laments Guillaume from Aquadesign.
Several brands talk about the importance of pre-orders from distributors and retailers: "We are already taking orders for 2022," explains Sander Blauw, Commercial Director at NSP, "It's very normal in other industries, ie fashion to take orders 12-18 months ahead of delivery and this has happened for our industry now." If this message wasn't clear enough for you, Benoît Tréguilly from Tahe Outdoors (ex BIC) and SIC Maui can tell you again: "If you haven't ordered already it is already too late."
INFLATABLES NEWS 2021
Unsurprisingly, all-round inflatable models between 10 and 11'+ will again secure the sales for the coming year. A model like the Mahana 10' from Ari'i Nui for example ticks all boxes for a bestseller with its €350 price tag for a complete pack (pump, paddle, bag). Likewise, Jobe Sports have developed a new Aero Series range that's better value, also targeting this audience.
The brands are aware that these newcomers are sometimes less sensitive to the technical properties than their graphics, they know how to catch their customer's eye just like at JBAY.ZONE: "for the third consecutive year, on the design of our so-called "artistic table" through a meticulous process of analysing international artistic trends and selecting professionals with a unique style and personal story", explains Massimo Vanzin from Digital Marketing. And so after the doodle art of Italian artist FRA! in 2020, JBAY.ZONE have called upon Eddie Colla, an American street artist living in France who has given a really urban touch to their SUPs and with great results. Along the same line at Yolo Boards, Floridian artist Andy Saczynski has been recruited on their successful Serenity model for a really "handpaint" effect. We should also mention the Limited Collection at Indiana who change their graphics every year. In 2021, Swiss rider and artist Steeve Fleury has signed four really nice décos, inspired by lots of different cultures. Another solution comes from Noah Boardsport, whose Aurora model is available in three colourways, a pretty rare option anywhere else.
To reach out to their female following, Surftech are renewing their collaboration with the jewellery/textile brand Pura Vida on two touring models- a rigid V-Tech and an inflatable- adorned with a very girly yet elegant déco in addition to accessories with the same colours (paddle, leash). Fanatic are also thinking about the female consumer, offering new models called "compacts", the Diamond Air Pocket and Diamond Air Touring Pocket, whose reduced weight makes it easier to transport and carry as well as to use. JP Australia are also thinking of the ladies with their Venus range and especially the AroundAir and CrusAir models, boards that are "perfect for cruising, touring, fitness and yoga," assures Franziska Müller from Marketing. Their 5" thickness (compared to a normal 6") allows for a lower position in the water which is more stable and also reduces weight. On this note, the well-named 'Feather' touring models from Indiana have attained record-breaking weight reduction: just 7kg for the 11'6" and 7.5kg for the 12'6"!
Reducing the weight is not just a mark of performance, reminds Chap, Head of Product at Aqua Marina, the slightest use of materials is also subject to environmental consideration: "For Aqua Marina inflatable boards, definitely less printing, less glue and more environmentally friendly packaging." These advances are down to soldering technology", he explains.
Likewise, the use of woven dropstitch called X-Stitch is further expanding in 2021, like at Aztron who have managed to reduce the weight of their Lunar 9'9", Mercury 10'10" and Titan 11'11" models by 20%, while still employing double chamber technology.
For more performance-focussed iSUPs, the crux of the battle lies in rigidity and Jobe are pleased with their addition of a double stringer on their 2021 Premium Series, "one stringer on the top of the board and one on the bottom of the board," explains B2B Manager William Doornekamp. The result is a board that is more rigid and reactive that also better preserves its rocker line. We shouldn't forget the new EZ-lock fin system that has a secure lock without the need for tools. Equally, Moai have opted for a carbon-PVC stringer "for better stability" clarifies Director Pleuni Holthausen. The big new thing at Red Paddle Co for 2021 is the introduction of a tapered V-Hull like on rigid race models: "By cleverly tapering the cut of the drop stitch, the new hull breaks the surface tension of the water", explains Charlotte Green, Marketing Manager.
The success of wingfoiling is leaching into the iSUP world, especially with the arrival of the WingAir at JP Australia, a "true" wingboard model with a rail shape designed for foiling, to facilitate the take off. Available in 5'4"x 27.5" and 6'0" x 28.5": "Your knees will thank you for choosing an inflatable!", assures Franziska Müller. Your lower back as well because the whole wingfoil kit goes into a backpack. Another success in the genre, the Falcon 7'6" from Aztron intends to be the only inflatable foilboard with double chamber, a technology that provides not just added safety but increased rigidity, "comparable to a hard foil board", states founder and CEO Tony Leung. Finally, innovations are sometimes hidden in significant details. This is the case for Indiana's iSUPs, equipped with a carry strap, two piece fin boxes for easier folding and a fibre reinforcement under the feet for a "rigid" feel as well as a Speed Tail, a little accessory under the tail for better flow.
RIGID SUP INNOVATIONS 2021
What about composite boards in 2021? Although they only make up a small portion of the market in terms of sales, they still have their place and legitimacy in the specialist boardshop scenario. Although it's difficult to compete with the inflatable alternatives for a first all-round board purchase, it's the second board (and third etc) where the shops can shine by offering rigid SUPs. We are obviously thinking here about touring models, the natural progression for a beginner wanting to cover more distance, faster, and with more style. Among the innovations in touring, there's the GT-S from JP Australia, an accomplished shape whose aim is "to enjoy the view on SUP tours while gliding at an average Race SUP speed". Speed is also on the agenda on Gladiator's Pro 12'6" model which suits heavy weights, able to take up to 150kg onboard. If contemplation is your buzz, we can also suggest the Fisher 12'6" model from YOLO, a board designed for fishing but not just that, it has various embedded fasteners for attaching things like coolers for cold beers (in moderation).
Rigid models shouldn't be ignored for ranges destined for rentals and/or schools. It's precisely because these boards are designed for newbies that the brands have invested heavily in the durability aspect. An example of this comes from Ari'i Nui who have an ultra-durable sandwich epoxy model, the Processor and a soft epoxy alternative, the Throgger, covered in EVA with a slick soft in the underside "for the maximum in safety and durability", guarantees Benoît Brecq, Brand/Marketing Manager. Amongst the sure fire hits, we'd mention the HIT Cruiser from NSP, their best seller, with its "bullet skin" layer, which can take some hits.
Then there are the most elite categories; racing and surfing SUPs. If we are to believe Andy Wirtz, founder of Norden, "The demand for specialised boards such as small wave SUPs and narrow race boards has been going backwards a lot". The German brand are nonetheless counting on rigids, preferring to target a mid to top-level clientele and call upon tried and tested composite constructions to market them as safe bets.
But unless you are a specialised SUP shop with a loyal, targeted customer base, stocking this type of board is pretty risky these days for a retailer because they are destined for core SUPers who, with such specific requirements, won't hesitate to buy D2C. But for people who love premium rigid boards, it's hard not to drool over the Team Elite Carbon Skin and Team Elite Carbon constructions of Infinity's race SUP models the Blackfish (all water) and the Whiplash (flat water). Sure, the prices follow but this is because moulded carbon technology (produced at Kinetic) requires investment in a mould according to size, explains Leonardo Lazzeri and Andrea Di Sante, founders of JLID Distribution (Infinity, Jimmy Lewis, Love SUP…).
THE ALL-IN-ONE SUP
Beyond the inflatable/rigid divide, the trend towards polyvalent SUPs is reaffirmed with the rise of foiling models able to do it all, from classic paddling to simple foil, wingfoil, windfoil or surffoil. One of the first to venture into this genre were Fanatic, recalls Craig Gertenbach citing the Stubby Foil Edition, now succeeded by the Bee range in 2021. Slingshot are rerunning their Shred Sled, a three-in-one 7', 143 litre rigid board (wing, windsurf, SUP). We shouldn't forget about the historical brand Naish who are offering a wide range of hybrid boards under the Hover label providing a staggering array of combos between disciplines, with or without foil, for wing or wind…
It's the same craze in inflatable SUPs, like for the Comet WJ2 which has successfully featured in the range at JBAY.ZONE for three years, reports Massimo Vanzin talking about this crossover board with "integrated sail support" for a windsup use on windy days. It's the same idea at Slingshot and their Crossbreed inflatables with a central sUP WINDer fin box to go upwind while wingsurfing.
One of the most invested brands in this niche is JP Australia with their X-Foil and Foil Slate designs. The first is more aimed at wingfoiling, downwind foiling and windsurf foiling (shorter and more compact), while the second is a veritable Swiss army knife: SUP, SUP surf, SUP foil, windsurf, windfoil, wingsurf and wingfoil. Who can do better?
Versatility can also mean providing the means to add a kayak seat, an option which is nothing new but seems to be creeping back in. The director of Moai mentions an increasing demand for their 10'6" with seat fastenings, just like for Tahe with their SUP-YAK range, "a hybrid combination between SUP & Kayak use". Their Beach SUP-YAK 11'6" can take two passengers or kids, dogs or extra equipment.
OFF/ONLINE DISTRIBUTION
The forced closures of retailers during the various confinements have accelerated their shift towards e-commerce, even once their doors reopened… Chap from Aqua Marina tells us that "over 60% of our distributors/dealers mainly use e-commerce platform to sell or distribute."
Dropshipping has now asserted itself as a solution that, although not ideal, avoids brands transitioning towards D2C en masse. To come to the aid of closed retailers, Red Paddle Co have set up a 'virtual shopping' service: "Customers can book in for a bespoke board recommendation, with a personalised video sent to them via email or arrange a video call with one of our highly knowledgeable customer experience team", explains Charlotte Green. The brands have no intention of breaking their ties with shops, as confirmed by the NSP team: "As we move to the "new normal" there will still be people wanting to visit surf stores, connect with staff, see the complete range." Something to reassure you in these turbulent times.