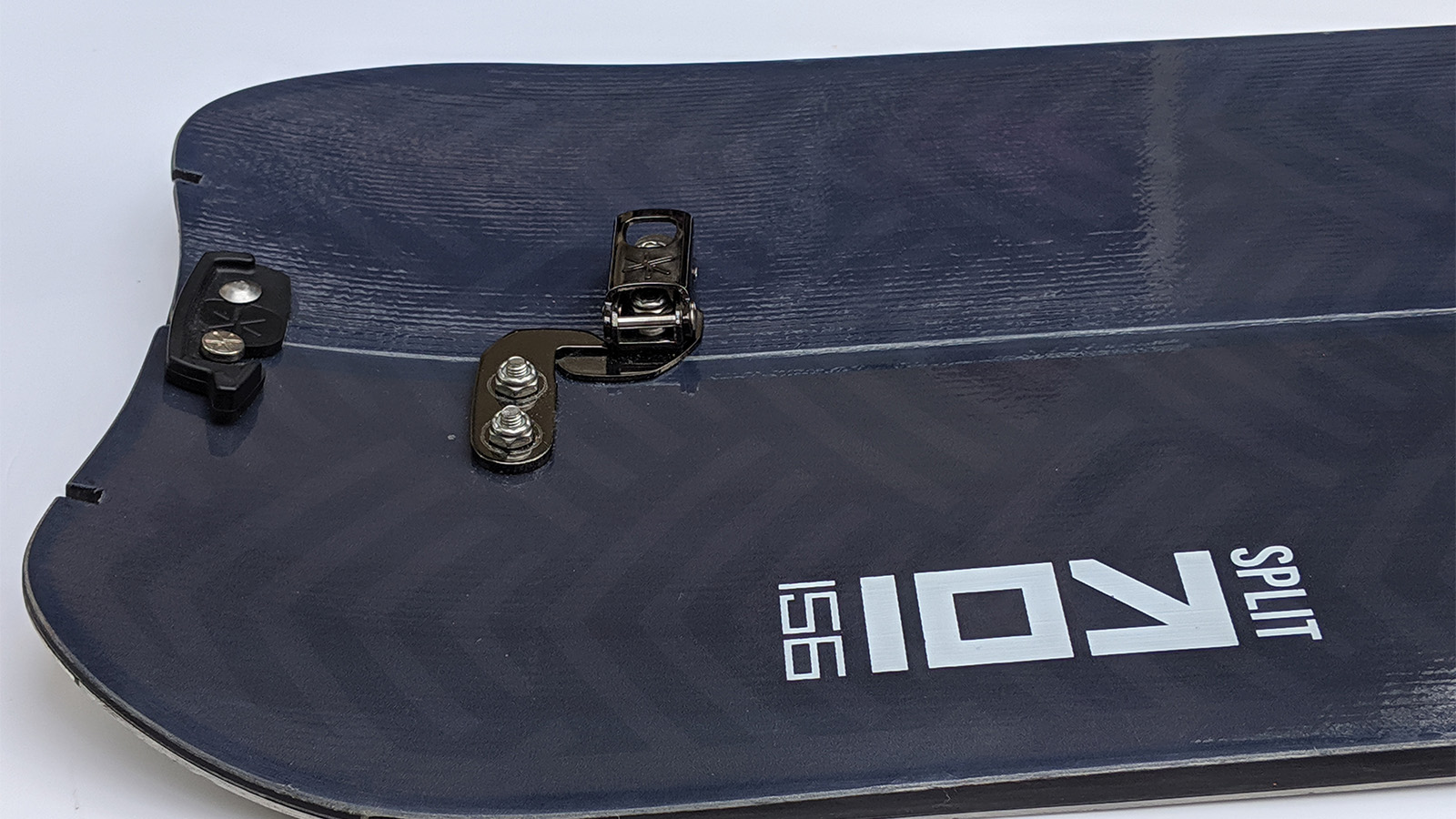 Borealis FW20/21 Splitboard Hardgoods Preview
Retail Buyers Guide: Splitboard Hardgoods FW20/21
Brand: Borealis Snowboards
Interviewee:  Ben Hall, Founder/Owner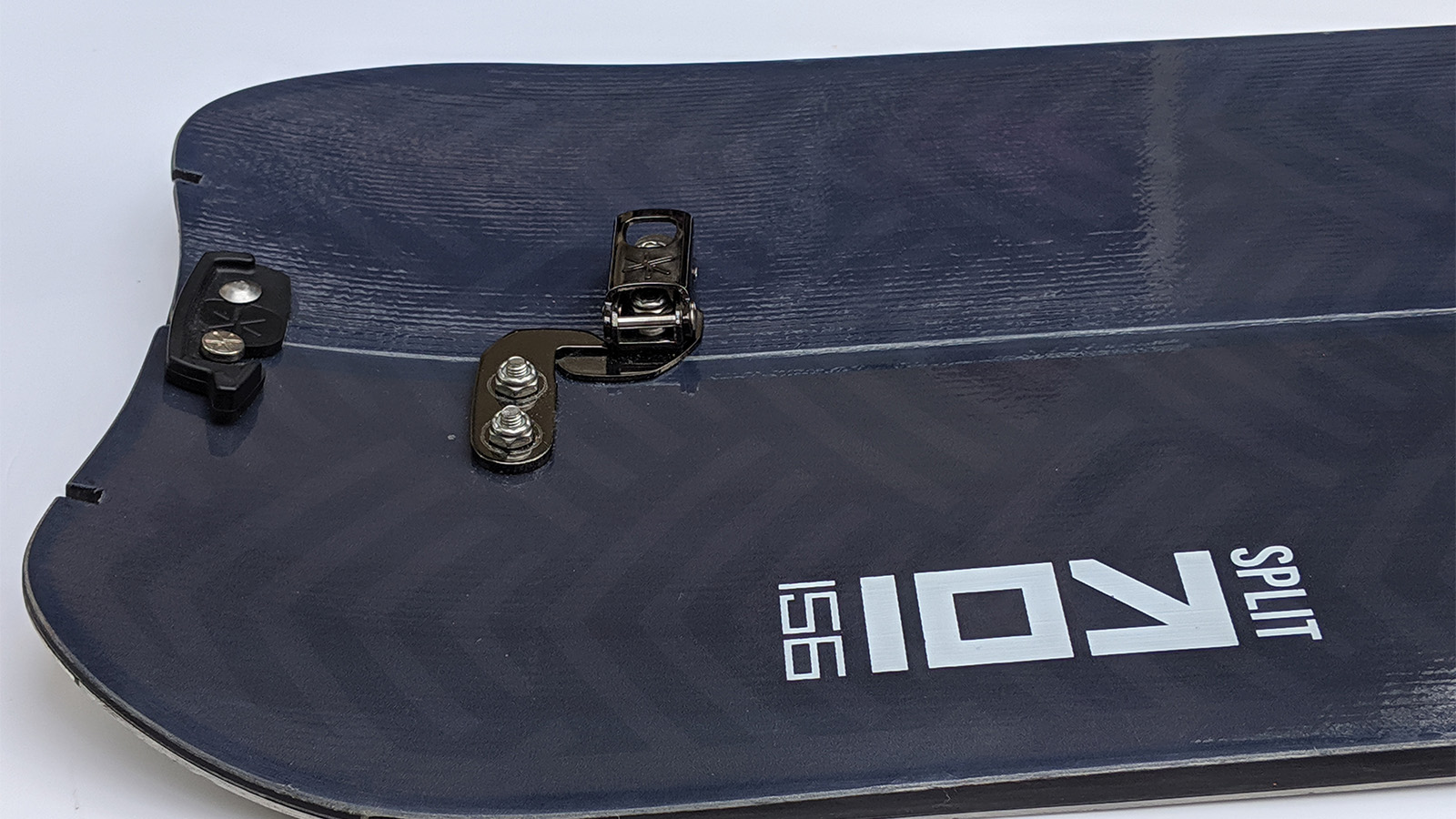 Please outline up to three new key products of interest to splitboarders in your line, and tell us what makes them so great.
For 2020/2021, we will offer one splitboard model, the Koi Split, available in sizes 156, which we believe is a versatile size allowing a wide range of riders to fulfill their needs. The Koi Split has the same specs as our award-winning Koi snowboard. Ultra-progressive rockered nose with set-back camber, allowing to hover on powder like no other board out there, combined with wide sidecut radius and Sidewaves 2.0 for a solid carving experience and extra grip on icy conditions.
Construction. This is the place where you can talk to us about what's going on under the hood in your gear, and how you are building it.
Eco-construction and high performance being Borealis's motto, we gathered the premium materials that make our snowboards great and put them into the Koi Split:
DNA Bioplastic Topsheet: Plant-based (50%) bioplastic topsheet made from ricin oil. It is highly-resilient, UV-protected and is efficient in preventing snow from sticking on top of the board.
Greenpoxy©Bio-Resin: our boards are built using a bio-based resin made from recycled biomass such as sawdust and discarded vegetable oils. It works just as well as standard epoxy but uses far less petrochemicals in its composition.
FSC©-Certified UL Forest Core: since 2013, all our wood cores are FSC©-certified. The UL Forest Core is made of ultra-light poplar, paulownia and bamboo, for a super-lightweight experience and dynamic pop.
Triax fiberglass for solid edge-hold and a dynamic riding experience.
IS7200 Sintered Base: High-molecular density sintered base for light speed riding and impact-resiliency.
Powder Paw and Carbon Power Beams: the first is made of intermeshed carbon and Kevlar© strings for reduced vibration and increased stability/comfort, the second is our carefully-placed carbon matrix, bringing rigidity and torsional stiffness on specific areas of the board.
Karakoram© Ultra Clips: premium splitboard clips and hooks by renowned brand Karakoram, for fast climbing/riding modes changes.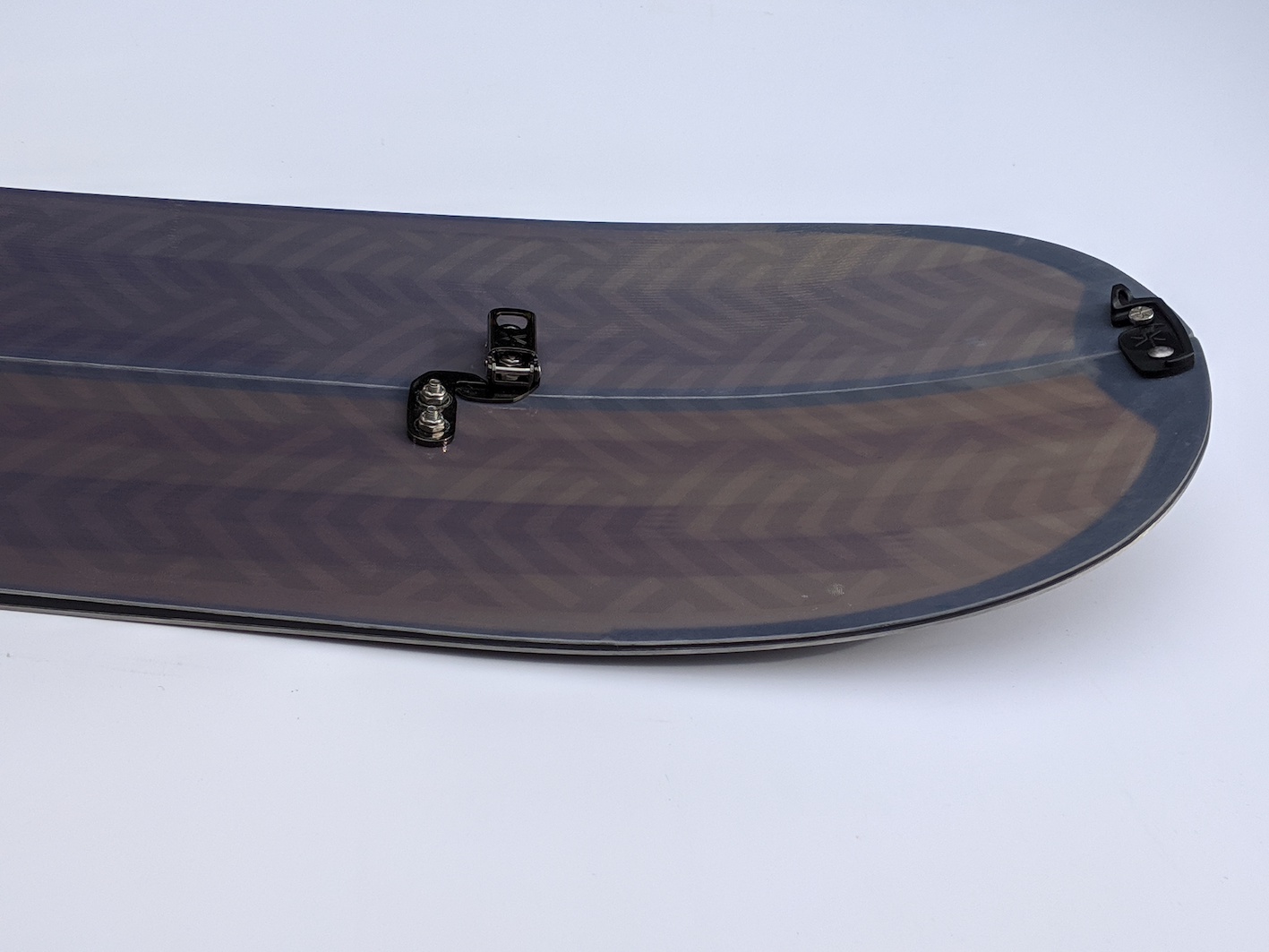 Onto functionality now; how do you make your stuff work better during skinning, during transitions and riding?
The Koi is made to be ridden shorter than your average board, so losing these extra cm means carrying less weight up the mountain.
The Koi Split is extremely easy to use and adapts to most skins on the market.
The UL Forest Core is much lighter than most wood cores on the market (the Koi Split 156 weighs under 3kg), you will feel it when climbing but also when riding. A must-try experience!
The shape is ideal for the various different conditions you will encounter whilst spliboarding:
Forest runs: the short moon-shaped tail brings swift movement in tight areas and the ultra-long nose rocker keep you afloat even on the deepest days.
Wide open freeride terrain: the big sidecut radius, Blizzard Camber profile and IS7200 sintered base allow for fast wider turns and perfect stability at high speed.
Steep and icy conditions: again, the wide sidecut radius combined with Sidewaves 2.0 bring all the necessary edge-hold and grip to maintain your confidence and smile, even when facing down the Couloir des Cosmiques on a windy icy day.
Which pricepoint is seeing the most action at retail? Are splitboarders prepared to spend money on gear, or is this a discount/budget marketplace?
Big-Mountain-specific splitboards are generally more expensive than other types, even more if they are made of carbon. I think people are ready to spend the necessary price to get good gear, although prices tend to decrease making the sport more accessible in general.
If brands can offer quality splitboards at lower prices, then I think aficionados will be happy.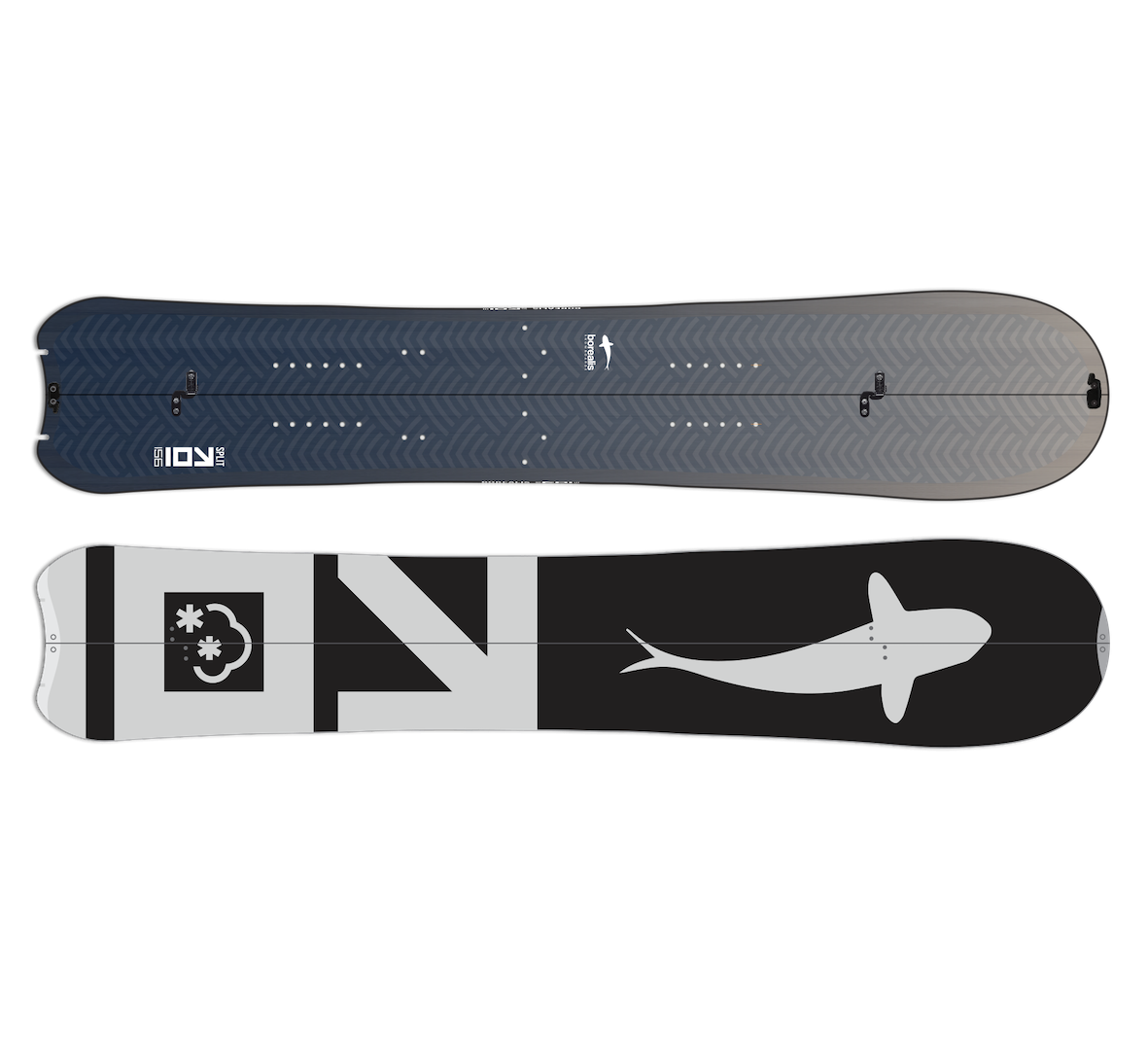 What unique or new features will splitboarders dig about your gear next year?
Eco-construction, unique shape and lightweight build (and price!).
How are graphics evolving in your splitboard-focused lineup? Any particular trends happening here?
As always, we are in awe when looking at nature so we tend to create our graphics based on this. Patterns are naturally occurring and eye-catching, that's why we use scales on our Koi Split (also because it's a fish).
What's the ideal-world distribution channel for your gear as splitboarding evolves? B2C, specialty retail or wider? Do people still need advice on this stuff?
I think as long as people can get advice (they usually ask for some), then it's ok. What I think is important is that they try the gear to make up their mind.
In terms of size, which are your top three European markets for splitboard equipment?
France, Switzerland, Austria.