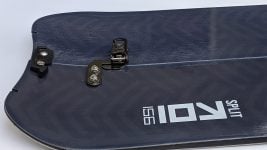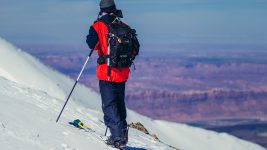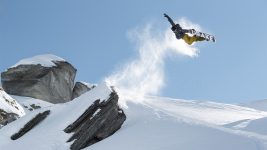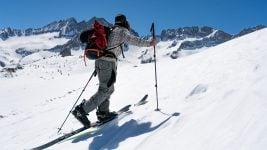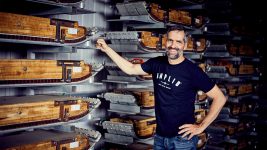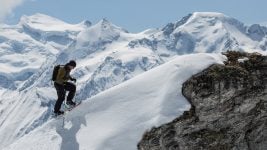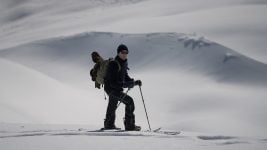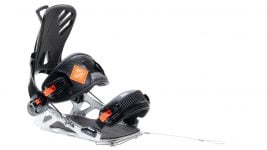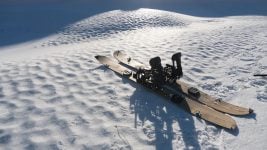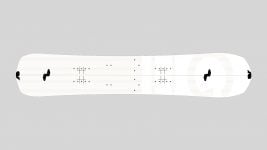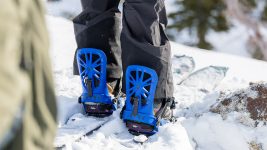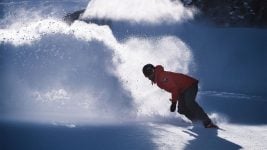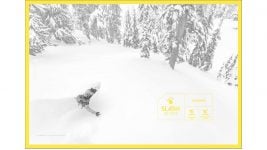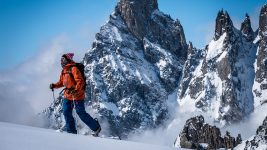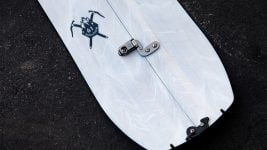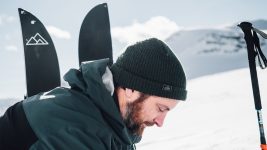 Splitboard Hardgoods FW20/21
More so than in any other category, we received absolute screeds of text from brands wanting to shout passionately about their new splitboard gear. Faced with an imposing mountain of information, Andrew Duthie flips his highbacks to touring mode and goes in search of the view from the top. 
THE NEXT WAVE
Surfing has been part of snowboarding's DNA since time immemorial – and in the current era of board design, its paternity claim is undoubtedly stronger than skateboarding's. For 2020/21, we're seeing that influence more than ever in the splitboard market. Yes, perhaps wanting to go out of bounds doesn't necessarily equate to a fetish for carbon-infused bases and no-fall zones. Some people just want to find a nice open field for a soulful shred, far from the madding crowd – and next year's offerings will leave them beaming like they've just been barrelled.
We'll start with Jones' revamped Solution; both the men's and women's models now feature the brand's surf-inspired 3D contoured base. Of course, when the mood strikes you can still absolutely razz on this thing, but the new design will really come into its own when you take the foot off the gas on gentler pitches. "This development has been three years in the making," explains an understandably chuffed Seth Lightcap, Marketing Manager for Jones, "and we're thrilled to finally offer this amazing performance feature for backcountry shredding."
With Amplid's latest, the clue's in the name. The Surf Shuttle is a new version of the more conventionally-shaped Tour Operator, featuring a swallowtail outline. Big news also coming from the wizards at Amplid have invented some new magic that'll prevent snow from melting and then sticking to your splitboard, saving weight and effort. No more stopping after 10 kick turns to scrape ice, you'll be first up and first down, and this proprietary tech is also perfectly dialed to allow their boards' graphics to stay clear to see for all. Win win.
Meanwhile some brands have tweaked their existing fodder; Gara's Ranger model has been given a new rockered nose "that adds surf feeling to the board, and delivers ultimate floatability on soft powder", while Plum have been working on improvements to their Transition splitboard. A collaboration with surf heavyweights Rip Curl that promises to "bring the surf to the snow," prospective upgrades include new nose and tail hooks and a lighter core.
Burton's Family Tree line of backcountry boards is getting a pretty major overhaul next year. "Working with our team riders and designers, and being inspired by surfboard design, we created a collection that is unlike anything before." While we can't yet be certain if it'll appear on any of the four new splitboards that are due to drop, we live in hope.
BOOTS, BINDINGS, ETC
Nitro have teamed up with Spark R&D on a brand new splitboard binding, the Vertical. Spark's T1 system serves as the foundation, but the highbacks, cable-reinforced ratchets and minimalist Vibram toestraps are 100% Nitro. They're also one of the only brands to have made much movement on the splitboard-specific boots front; the new Nitro Incline is very touring-friendly in its light-yet-tough construction, and the Vibram sole is crampon-compatible for those extra-gnar days. Elsewhere in boots, the long-serving Thirty Two Jones MTB remains a go-to model, and it'll receive a few upgrades to the gator, sole and lacing harness for 2020/21.
Alongside the aforementioned collab, Spark are also debuting a new splitboard clip system in 2020/21. The simple-but-effective 'Fixie' clips are made of lightweight aluminium, and can be fine-tuned to get a hassle-free fit on just about any board. For hardboot fans, they've also made some improvements to the overall performance of their Tech Toes.
Fellow split specialists Karakoram are offering a new binder for women, recognising the increased demand for something that works with smaller boots sizes and lighter frames. Their high-end Prime-X and Prime-X Carbon models (for both men and women) will also see some improvements.
If you like the Union Expedition, you'll welcome the return of the lighter, stronger Forged Carbon edition next year. What's more, Union's splitboard binders now come with crampons as standard, as well as discs for mounting them onto a solid board. That's not all; for all your other splitting needs, from poles and skins to touring gloves, Union now does the lot.
ACCESS GRANTED
Buying all the kit for the first time can be daunting, so any brand that's looking to make it more accessible is alright by us. Nitro now offer a complete setup that should be attractive to the novice. Alongside the new Incline boots and Vertical bindings, they've also knocked heads with Kohla to create custom-fitted, hole-and-hook-mounted skins for each of their splitboards. Those will be available in two levels of tech, so customers can buy to match their budget. As for boards, they still offer something for every price point in the sector. Their high-end Doppleganger will come in three new sizes next year, right down to a titchy 148cm.
They're by no means the only ones casting the net wider in 2020/21; quite a few brands are either bringing out new products aimed at new markets, or expanding the size range on existing models. Swedish brand Stranda's new split, the Descender Backcounty, will stretch from a lowly 152 up to 166, so just about anyone looking for something a bit more traditionally-shaped can check that one out. Their bestselling Shorty model was somewhat ironically only available in size 164cm and up, but next year you'll be able to get your hands on a 153 or 159.
HONOURABLE MENTIONS
What we've talked about so far is just the tip of the iceberg, so here's a quickfire list of some other new and exciting stuff for 2020/21. A few brands are bringing out split versions of dependable solid decks; the Rossignol XV Sashimi, Borealis Koi, Salomon HPS Taka and Slash Straight, to name a few.
Gnu have a new one dropping next year, with a predictably off-kilter name and paint job. The Gorp features all the Mervin magic you'd expect, such as Magne-traction edges and C3 camber, secured with Karakoram clips. The base graphic owes more to Jackson Pollock than Jackson Hole, making it one of the few exceptions to the long-standing rule of earth-toned splitboard aesthetics.
Other brands straying from the nature trail include Sandy Shapes, who use some truly popping colours on their hand-crafted topsheets. West have taken things further still, going fully against the (wood)grain in favour of an urban/skate-inspired collaboration with Japan's DAYZE. "As a small company, we always try to think further with innovation in graphics," says brand chief David Lambert.
TALKING SHOP
With the possible exception of boots, splitboard gear is the area in which shop staff can have the biggest impact. Even some highly experienced 100-day-a-year snowboarders still find the splitboard world utterly baffling, and there's only so much about mounting systems, Z-poles and skin savers that can be learned online. More often than not, demystifying the process in the shop environment can lead to instant sales, and a long-term relationship with the customer.
The vast majority of brands we spoke to agree with this. "I think specialty retail is key," says Korua's Nicholas Wolken, "we need quality shops who can explain the details to the customers, because piecing together a good splitboard setup is complicated." Amplid's Peter Bauer also highlights the need for "dedicated snowboard shops which have the passion to talk a customer into what he really needs, not which team rider he knows."
It's also a great way to reinforce the fundamentals of mountain safety – something that Nitro founder Tommy Delgado sees as an essential responsibility of snowboard stores. "Fundamental education about splitboarding and backcountry safety and equipment is absolutely necessary, and cannot be done online," he explains. "We have retailers who will not sell any sort of backcountry equipment to an inexperienced customer without having them attend an alpine safety course, and I believe this is the right way of approaching this kind of business."
All that being said, Spark's Marketing Manager Dan Ventura raises an important point about why one particular type of customer is more likely to open their laptop than head to a store: "We're 13 years deep into making splitboard bindings; some people are on their third, or maybe even fourth set. That customer may be more comfortable purchasing online. There's a need and room for both brick and mortar operations as well as online shops."
CONCLUSION
If we look at where the splitboard market is right now, it's clear that retailers need to adopt a two-pronged attack – look after the informed, discerning customers, but have gateway options available for those looking to develop a split personality. If you bring them in correctly, then there's a potentially long, fruitful relationship there for the taking. If you sell online, high-end items are definitely where your focus should be.
Both markets will no doubt be well served by the 2020/21 fleet, especially with all these new surf-flavoured options and expanded size ranges. This relatively small corner of snowboarding was already packed with enough enthusiasm to power a chairlift (one for all you irony fans out there), but the smart money says that there'll be plenty more where that came from.