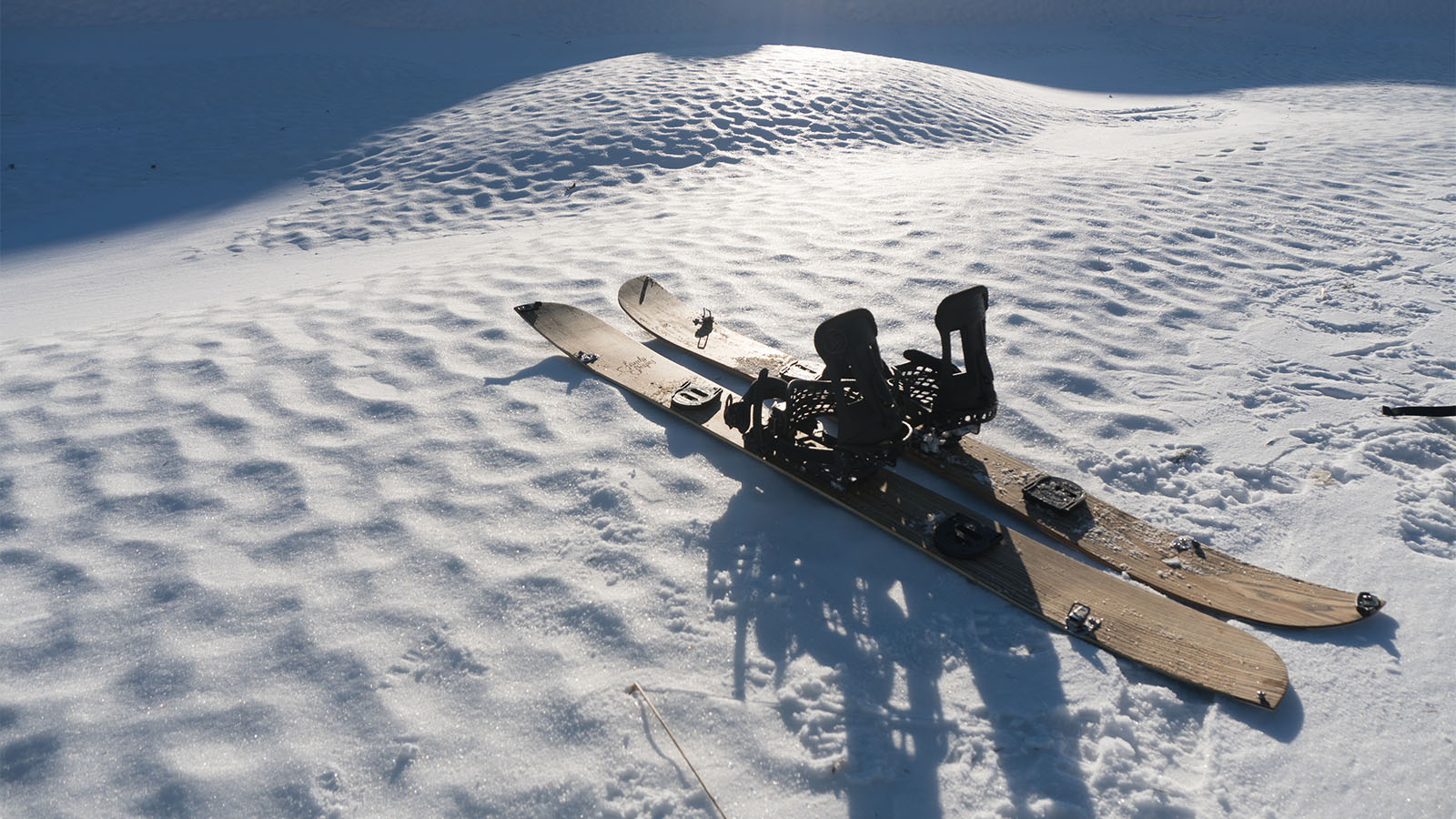 Sandy Shapes FW20/21 Splitboard Hardgoods Preview
Retail Buyers Guide: Splitboard Hardgoods FW20/21
Brand: Sandy Shapes
Interviewee: Sandy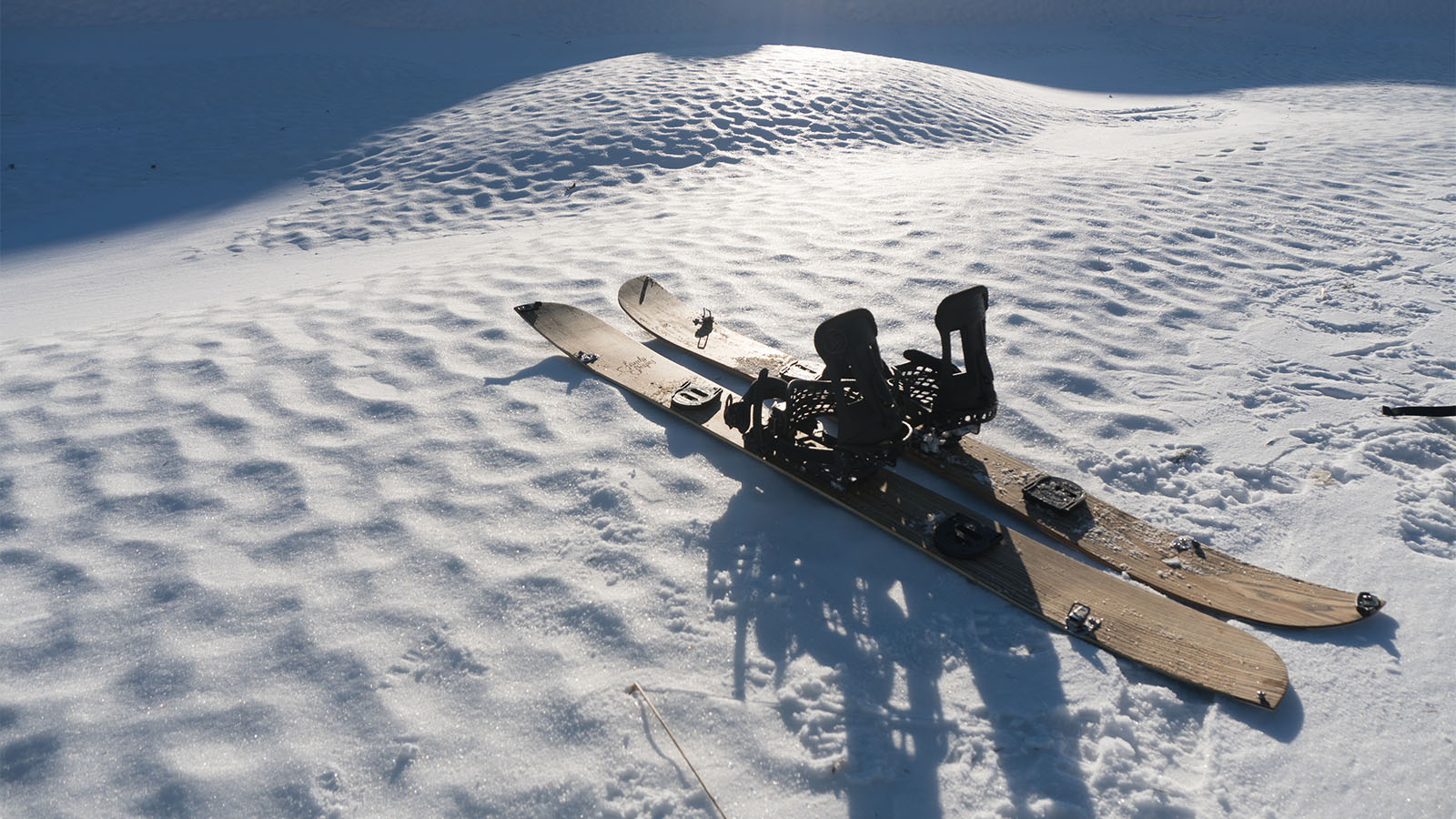 Please outline up to three new key products of interest to splitboarders in your line, and tell us what makes them so great.
We have 3 splitboard models in our collection, all derived from their respective solid board model, with the same shape but consistently different in the construction and usage. In the last year we've focused on performance, developing and improving boards that can stands out in the market thanks to their technicality and precision: they are all absolutely technical splitboards for intermediate to advanced riders.
Zingara split
It is a new generation of modern splitboards, dedicated to riders with a snow-mountaineering approach but also powder-freestyle lovers! It has a juvenile twin-tip geometry and the maximum versatility thanks to a high level technological concentrate. Lightness and adaptability to different slopes and snow conditions make the "Zingara" one of our winner boards! It is available in 3 sizes including a 161cm wide board, to accomodate all the riders type and tendencies.
Fantastica split
The split version of our classic "Fantastica": a surfy and playful boards in powder that is also reliable on icy conditions and steep slopes, thanks to its carving vocation.
The directional and tapered geometry makes "Fantastica" perfect for the backcountry trips and very performing in the ascents, the ideal choice for climbing and surfing mountains surrounded by nature.
Available in 153cm or 163cm, lightweight, and with its surfboard inspired shape, it is the perfect splitboard also for female riders in search of unexplored slopes.
Virtuosa split
"Virtuosa split" is definitely the splitboard for powerful and brave riders, ideal for a mountaineering approach, challenging rides and steep slopes, an icon in the big mountain freeride!
Available in three sizes, including a very big and wide one (169cm!), allows each rider to make extremely precise curves, having the right support and a reliable board under their feet in every snow conditions. And in the best powder days its wide big nose and our freeride profile will make you float like never before.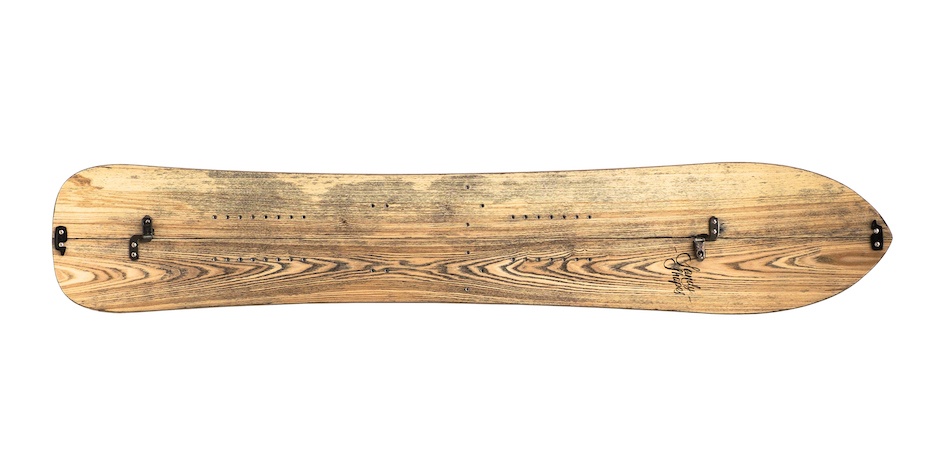 Construction. This is the place where you can talk to us about what's going on under the hood in your gear, and how you are building it.
There would be a lot to say and for a more detailed description of our construction philosophy we suggest to read the answer in our snowboards questionnaire. However regarding our splitboard there are other special construction features to know!
Starting from the inside we personally build our splitboard woodcores, using FSC certified ash wood and km0 locally sourced Paulownia wood, reinforced under the bindings.
The woodcore is then shaped with a 'positive core profile', done by shimming it from the tip and tail and reaching the maximum thickness under feet, keeping it constant at the center of the board. In this way we obtain strong and powerful splitboards, oriented to speed and stability and performing uphill, but still pleasant and manageable, leaving great sensitivity to the rider.
To complete the structure and don't loose these characteristics we had a new special fiber made for us, lightweight and thin but particularly reinforced in order to make the board very responsive and reliable. Furthermore all our splitboard models have bolt-less inserts, inner edges and an aluminium protection in the nose and tail: these features increase their durability and strengthen them, making the performance safer in every mountain environment and snow conditions.
As in all our boards, thanks to our preference for natural materials and the elimination of most of the plastics in our production process, the splits are about 15% lighter than the average, without losing structure and riding quality, that is big advantage especially for the ascents!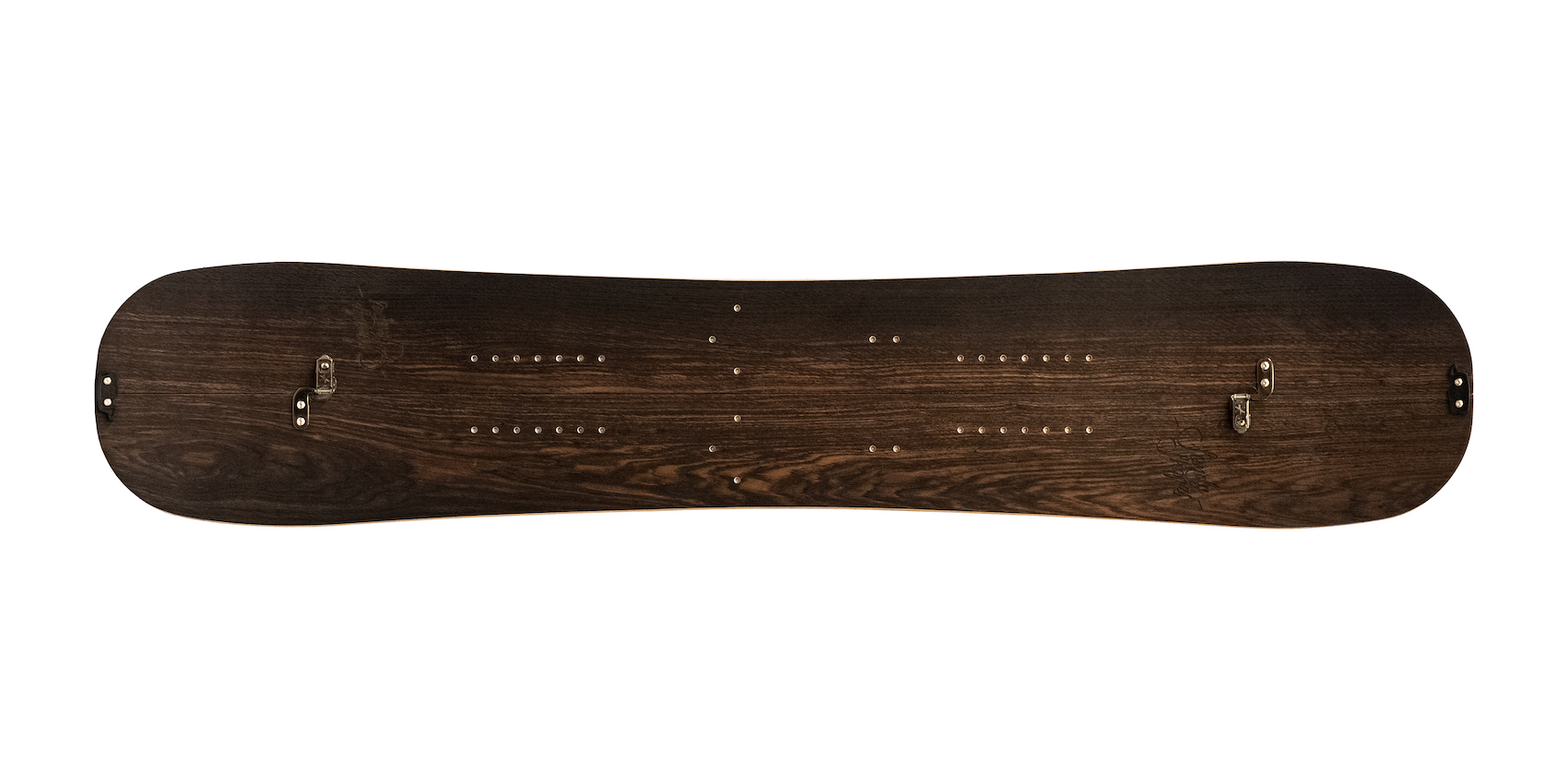 Onto functionality now; how do you make your stuff work better during skinning, during transitions and riding?
In the splitboards development our main goal was to build reliable and high-performance boards suited for a mountaineering approach, but without losing the sensitivity and pleasantness you can feel with our solid boards. We think we have achieved this result, thanks to the combination of our construction features and our slow process, results that can be obtained only with a craft production.
As true Italians we take cooking seriously. Ours is a slow cooking method: the presses are heated and then left to cool naturally and slowly, without water or oil methods, before taking out the boards. In this way all the ingredients merge perfectly becoming a single entity and, as it is for the food, you can really feel the difference: a perfect balance of flex and reactivity, a manageable board never too soft and too stiff, which adapts to the rider's requests, a board with which you can have fun and you can trust!
Which pricepoint is seeing the most action at retail? Are splitboarders prepared to spend money on gear, or is this a discount/budget marketplace?
Usually we don't like to talk about 'price' and we prefer to consider the 'value' of a product, considering our brand.
Anyway, the splitboarding world is growing and becoming more and more popular, also thanks to the skitouring rediscovery in recent years. We find more products and competitors on the market and even the price ranges have diversified.
But we can see that a splitboard customer is certainly more informed and prepared also to spend more for their hardwares, because he needs and requires a technical and reliable equipment that has to be backcountry proof and durable.
How are graphics evolving in your splitboard-focused lineup? Any particular trends happening here?
As our snowboards also our splitboard topsheet is made of Wood Evolution™, and has a natural wood appearance in different colors and wood types. Isn't this natural wooden topsheet perfect for a splitboard, to go uphill and then surfing immaculate slopes surrounded by nature?!
Then, thanks to the laser technology, our customers can always have their boards customized, to have an even more unique and personal product.
What's the ideal-world distribution channel for your gear as splitboarding evolves? B2C, speciality retail or wider? Do people still need advice on this stuff?
Regarding all our gear we have always preferred and supported B2C and the speciality retail formulas: our kind of products both conceptually and for their small quantities better fit with these distribution channels.
Certainly today people tend to buy more and more by their own on the internet, but on our side we believe is still important for snowboarding sport and culture to help and advice the customer, both by ourselves and providing the dealers with the right tools and informations to do it.
In terms of size, which are your top three European markets for splitboard equipment?
Our principal market so far is still the Northern Italy, but we are moving also in the Northern Europe, from Germany to Sweden.