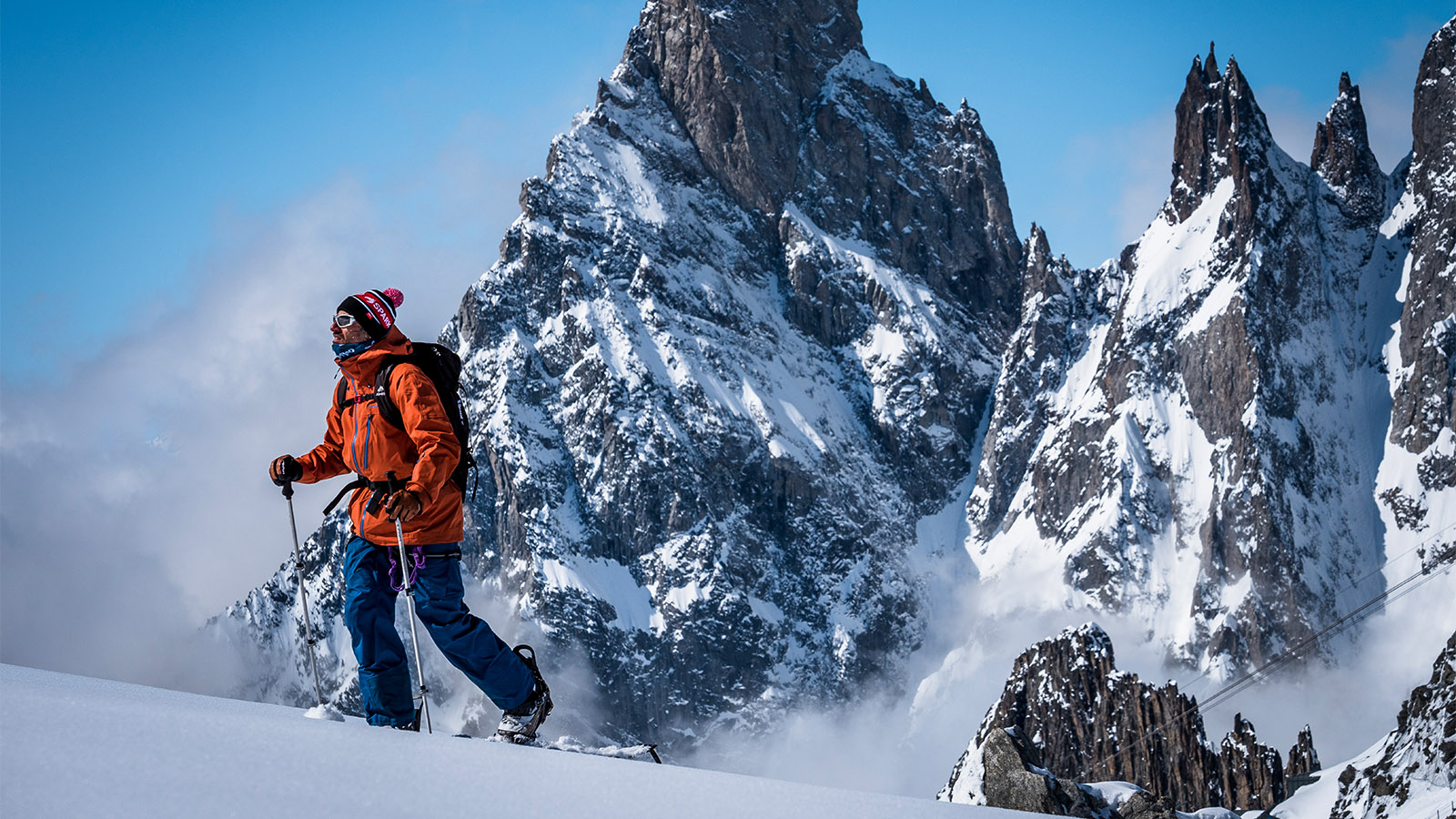 Spark R&D FW20/21 Splitboard Hardgoods Preview
Retail Buyers Guide: Splitboard Hardgoods FW20/21
Brand: Spark R&D                                  
Interviewee:  Dan Ventura, Marketing Manager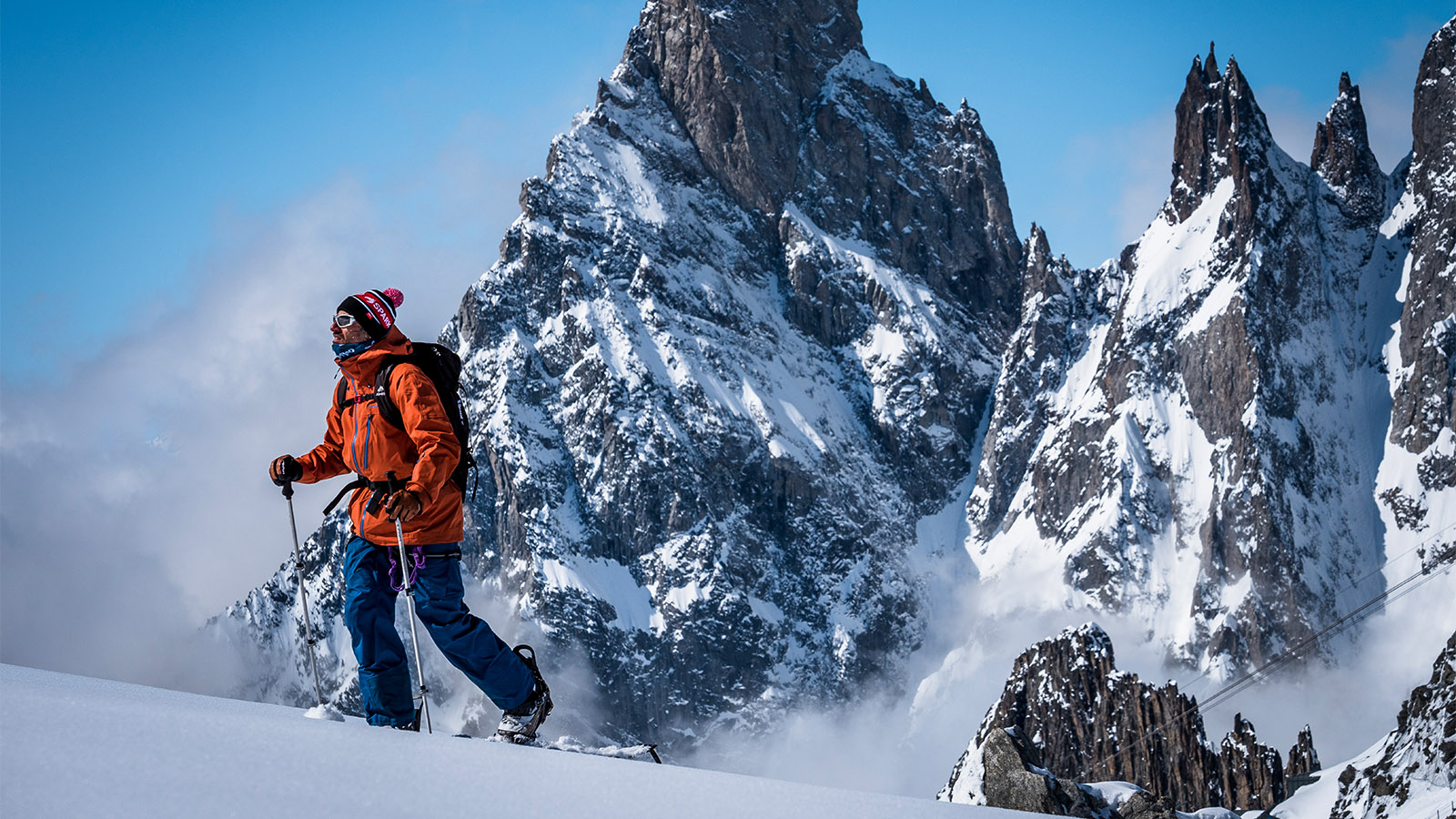 Please outline up to three new key products of interest to splitboarders in your line, and tell us what makes them so great.
Fixie Clips – We're stoked to introduce a new board clip for 20/21 that is simple yet improves on what is currently available in the market. The Spark Fixie Clip comes in a sleek, lightweight aluminum design that features no moving parts, as well as self-adjusting functionality to adapt to varying board hole patterns.
Tech Toe Upgrades – Year one of the Spark Tech Toes, designed for the growing splitboard hardboot community, was a huge success. To build on the momentum we improved the heat-treating as well as the grade of the steel we're using in the pins while also making a number of small 'behind the scenes' type changes to insure they tour smoothly with increased durability.
Pro Series Bindings – Debuting last season, our top of the line Pro Bindings have been a huge hit in the splitboard world. Lightweight materials, easy to understand tech, and a sharp look all come together to help these bindings move easily off our dealers' shelves. With custom 7075 aluminum components and hardware, carbon-reinforced highbacks, and premium Pebax® plastics, they've made a great addition to our full line up of split bindings. They give both the customer shopping in the higher pricepoint strata and the diehard splitboarder looking for an upgrade the option to buy the best and understand where that extra money is going.
 
Construction. This is the place where you can talk to us about what's going on under the hood in your gear, and how you are building it.
We take a lot of pride in manufacturing nearly every piece of our bindings in our shop in Bozeman, MT. The buckles come from Burton and we order a few screws, but we make the rest on our own machines. This goes a long way to ensure we bring a well-built piece of equipment to market. Splitboarders are notoriously hard on their gear, and our in-house manufacturing, from the milling of aluminium to the plastic injection moulding, goes a long way to making sure we give them the gear they need.
Onto functionality now; how do you make your stuff work better during skinning, during transitions and riding?
Touring – Our bindings are super lightweight. In fact, our standard models are lighter than other brands' premium ones. Our award-winning Rip 'N' Flip highbacks and Whammy Bar climbing wires are easy to use and make for efficient and comfortable progress up the skin track.
Transitions – From the most conceptual level, our bindings are built for transitions as they are self-cleaning when it comes to going on the pucks or onto the touring brackets. From a usability standpoint, there is one moving part, so the transition process itself is self-explanatory. With their minimal part count, our bindings are the most dependable in the industry, and there are fewer parts to ice up and bring a transition to a halt.
Riding – It all starts with the fit. Our highbacks and straps were designed from 3D scans of the boots themselves for a perfect match between shapes. Beyond that it's the flex, coming in a mix of materials and shapes, each user can find the binding feel they like with our mix straps and highbacks.
Which pricepoint is seeing the most action at retail? Are splitboarders prepared to spend money on gear, or is this a discount/budget marketplace?
Our bread and butter will always be with our standard line of T1 bindings – the Arc and Surge. They represent the middle pricepoint binding in our line and in the greater splitboard binding category. They are stylish, ultra-functional, and still affordable. They've really hit a nice balance price-wise for our retailers and likewise, the end consumer. It's also worth noting anytime we talk about Spark pricepoints that regardless of international tariffs and trade uncertainty we've been able to offer our T1 line at a consistent price since their debut in 2014.
To your second question, yes I think splitboarders are prepared to spend on the best gear. However, this is a mature category now and there is room for a number of pricepoints because there are a ton of splitboarders today. Some need to shop at the lower pricepoint, which is why we offer The Blaze TR, and some are willing to pay for the best which is why we introduced our Pro Series split bindings last season.
 
What unique or new features will splitboarders dig about your gear next year?
Beyond the functionality and reliability of our products, I think splitboarders and dealers alike will appreciate the adaptability of our products. We're working closely with many of the major players in the splitboard manufacturing world to ensure our bindings are fully cross-compatible with the boards as the brands innovate with shapes, materials, and weight. We look at everything the splitboard brands are putting out and make adjustments down to screw length and even countersink depth. The devil is always in the details. A couple more examples of this would be how our board clips are easily adjustable to account for varying hole patterns, our Tip and Tail Clips can be progressively tightened because one size does not fit all when it comes to splitboards, and lastly, we slotted the holes on our Tesla Brackets ensuring the touring bracket inserts always line up.
Cross-compatibility is not always a sexy topic, but it's crucial for a good splitboard experience.
 
How are graphics evolving in your splitboard-focused lineup? Any particular trends happening here?
We pay close attention to our colour pallet each season and enjoy finding banger highlight colours for our graphics, but at the end of the day, black or darker colourways always remain supreme. Stellar graphics are key, but tech and pricepoint are always the most important aspects of our products.
What's the ideal-world distribution channel for your gear as splitboarding evolves? B2C, specialty retail or wider? Do people still need advice on this stuff?
Although we utilize both B2B and B2C models, we still see a strong need for brick and mortar shops who provide valuable service and education. Over the years they've all helped us grow as a brand, and likewise, grow the popularity of splitboarding. I think the core and specialty shops will continue to play an important role in educating consumers about the tech and backcountry in general. To that point, we've done our best to help keep shop employees educated on Spark tech and products via dealer-specific videos produced in-house. There is a lot to keep up with, so we try to make sure our brick and mortar shops, and online retailers to some extent, are trained on how our gear works and what differentiates it.
We've seen online sales pick up over the last few years. People are more familiar with our products now so purchasing online isn't as intimidating as it was 6 or 7 years ago. We're 13 years deep into making splitboard bindings, some people are on their third or maybe even fourth set. That customer may be more comfortable purchasing online. There's a need and room for both brick & mortar operations as well as online shops.
 
In terms of size, which are your top three European markets for splitboard equipment?
In terms of dealer density, Switzerland. If we're talking volume, it's mostly packed into Switzerland, Austria, Germany, and France.