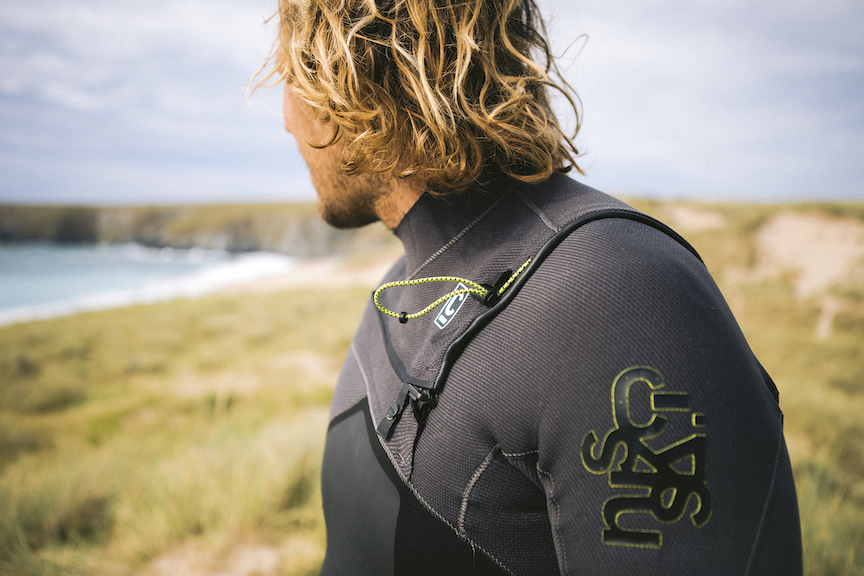 C-Skins 2023 Wetsuits S/S Preview
Retail Buyers Guide: Wetsuits S/S 2023 Retail Buyer's Guide
Brand: C-Skins
Interviewee: JL, Tea Boy (Everyone else was too busy making the best wetsuits on the planet!)
To cut a long story short: Will the Spring and Summer 2023 wetsuits (3/2mm to springsuits and neoprene jackets) suffer from shortages, as in other segments of the boardsports hardware market?
JL: We did not suffer from shortages, we provided good stock and looked after our dealers when everyone else let their customers down then eventually delivered everything in the wrong season causing chaos in the system. For 2023 we are on schedule with lead-times and we are confident that we can continue to provide good stock on time.
The surge of smaller brands has been shaking up the market for a handful oy years. What would be your analysis of the phenomenon? (Is it for the best or did the biggest players lost their grip?)
JL: It is disruptive for sure, but we pride ourselves on being different even if that means staying the same! We focus on serving our customers through the traditional surf shop route so you can always find our products at your local store. Of course, we sell to the big online guys, but we don't go direct. In that respect we've never had a better grip, being one of the few brands who delivered on time right the way through the great wetsuit famine!
If you were to name the biggest evolutions in recent years within the Spring-Summer wetsuit market, what would they be? (technologies, cuts/fit, buying practices, designs, durability…)
JL: Let's be honest the biggest evolutions are just good reliable suits that enable you to do what you love, yeah stretchy, light and warm. Not the kind that bag out and leak within 3 months and leave you freezing when all you want is a good long session and a couple of seasons use for your money! We have heard cases of warranty being invalid when materials or seams have failed in the changing room! This is not something that our customers would accept so we optimize our construction extremely carefully.
Can you briefly sum up your Spring-Summer ranges are built, so we can understand how they are distributed in terms of performance, constructions, prices?
JL: We cover the lot, doesn't matter if wanna go gut sliding through the red & yellows or you wanna have a go at a world title we have got you covered. Yep, 'Element' will provide you with a warm water suit at a great price, 'Legend' and 'Surflite' gets you into waterproof seams and decent materials at an affordable price!
'Session' and 'Solace' get you ripping with stretch everywhere but keeping the price great and with a raft of awesome features. 'ReWired' delivers everything you need for summer performance. 'Wired' will take you beyond summer with some of our hardcore riders using the 4:3 right through the UK winter.
Which are your key innovations for SS23? (materials, constructions, styles…)
JL: Our exclusive Halo-X² fabric throughout Wired, ReWired and Session suits sees an update to our amazing Halo-X neoprene by keeping the same ultimate performance but using recycled yarn to minimize the environmental impact.
Our Blueline series goes further into the eco story to bring Yulex rubber and water-based printing into the C-skins range for the first time, combined with recycled fabric linings and featuring in some of our key styles at several price points; ReWired, Legend and Surflite.
Even if graphics are less prominent nowadays on wetsuits, what is your take for SS23?
JL: Our take is to keep it classy, nothing too rad that'll be left like the last turkey on the shelf. We have evolved the range with performance in mind and classy subtle colours and unique hi-tech fabrics that are increasingly recycled where possible, mixed with highlight and colour in print and trims.
Sustainability and wetsuits: how do keep up with the environmental efforts while price inflation is stressing out the market?
JL: Refer to answer (5). We are really focused on delivering environmental solutions in a realistic way through our Blueline series and yeah, the prices continue to stress us all out but ultimately the customer will decide if they think the price and performance is worth it to help the planet!
Key Products:
ReWired 3:2 Chest Zip
C-Skins best-selling suit, the ReWired is the perfect blend of warmth, stretch and durability. Now featuring exclusive Halo X² neoprene upper body (made from recycled materials), Dark Matter Liquid-Skin Chest panel, fully taped GBS seams, Liquid taped wrist seals, unique 'Iris II' neck closure system, and 3D Prebent Dura Flex knee pads. Panel minimisation and seamless paddle zones make this the perfect summer suit!
Session Junior 4:3 Chest Zip 
For Juniors who want the best warmth, flexibility and fit out of their wetsuit. 100% Xtend Neoprene with a Halo X² Thermal back panel to keep the core warm, GBS seams, Freedom chest zip with Single Cinch cord, 3D pre bent Dura Flex knee pads & Seamless paddle zones. When we take care of the suit & you take care of the surfing…nothing is holding you back!
Solace Women's 3:2 GBS Boyleg Spring 
The flattering feminine cut, stylish artwork, remarkable flexibility and superior quality make the 'Solace Boyleg Spring' a firm favourite! It's also packed with top-end features: Xtend neoprene, critically reinforced GBS seams, Back zip entry, Benefit 2 cut, Super Seal Glideskin collar and Seamless paddle zones. A perfect companion for those memorable summer sessions!