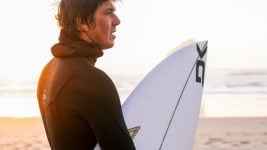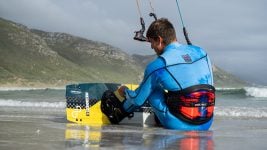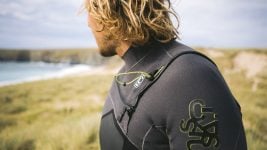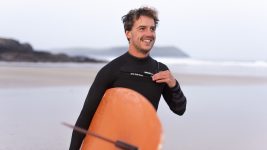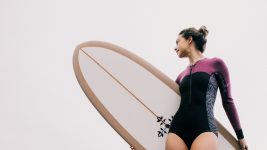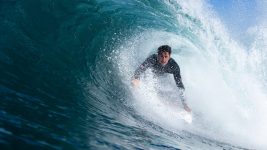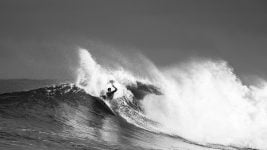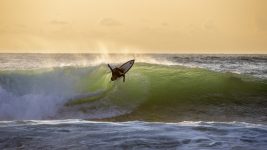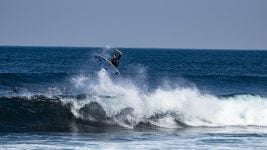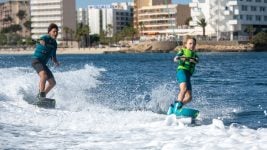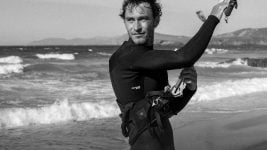 Wetsuits S/S 2023 Retail Buyer's Guide
The scorching summer of 2022 has not been good for neoprene sales in Europe and retailers are very cautious when it comes to placing their spring-summer 2023 orders. To convince them, brands are lining up solid ranges and sound arguments. By David Bianic.
To be a board shop manager in 2022, you'd better be a strategy game lover. When it comes to twists and turns, the last three years have been enough to confuse even the most astute businessman. First of all in 2020, during which the pandemic spelled euphoria and then shortage, surfing equipment sections had their shelves emptied. We then thought we would never bounce back, anticipating an increase in orders for 2021, except this time it was the brands who found themselves subject to longer production and transportation times, while (in part) absorbing the increased cost of materials. And when 2022 came around, it was a bit of a cold shower for retailers… Many late deliveries in the spring combined with one of the hottest summers on record meant that neoprene sales were down. And so the question now arises for our surf shop managers: to be daring or cautious in placing orders for spring-summer 2023?
We asked brands to commit to delivery times but here again, caution reigns. "Our suppliers have cited a shortage in neoprene so it was first come, first served to bag a production slot!" says James Trevelyan, Circle One's General Manager. To remedy this, the brand placed an order (for SS23) five to six months earlier than usual, starting in March 2022. Ironically, these 2022 delivery delays may benefit others, such as GUL, who operate on two-year life cycles for wetsuits, so retailers already have the "2023 models" in stock. At ION, they explain that the adjustment variable is no longer so much production as it is transportation, while "the freight route remains an incalculable factor." It's a similar story from O'Neill, confirming that finding empty containers is a real headache, not to mention the additional costs. Julien Salles from Manera is philosophical, arguing that surplus stocks of spring-summer neoprene could allow the big players in the market to shift these items in a healthy way and bring it back to a "normal" market. More surprisingly, William Doornekamp, Marketing Director at Jobe Sports, tells us that neoprene is also a very popular material in the fashion world and that "Being a niche market, wetsuit brands can't compete with the big corporations".
MARKET: MORE IS LESS
Beyond these cyclical constraints, the wetsuit market has experienced a real "baby boom" in the last few years with the arrival of a plethora of young brands with more assertive positioning, often coupled with aggressive pricing strategies via D2C distribution. It seemed appropriate to ask the different players their opinion on this phenomenon, whether it's "the more the merrier" or whether the success of small labels meant that the historical brands have lost their grip on the market. Some, like O'Neill, welcome these newcomers to the market as a fresh start, boosting the competition "offering an exclusive look and marketing story to fit their products," says Tom Copsey, Product Manager, adding that continual innovation is what forges a brand's longevity and long-term standing.
For Julien Durant of Picture, it's not so much that the big brands have lost their grip on the market, but simply that they weren't able to supply in sufficient quantities, creating a space for new brands. But beware of the spotlight effect, warns the team at ION (Christian May, International Sales Director, and Michael Schuster, Neoprene Product Manager), as these brands "present themselves extremely well in today's media world and appear much stronger to the outside than sales figures show".
SS23 RANGES: FULL COVERAGE
For retailers, the assortment of spring-summer wetsuits is much more challenging than for autumn-winter. In the latter, it is only a matter of choosing between 3 to 5 mm full suits in different constructions while for summer the options are multiple, mainly in terms of silhouettes: short sleeves, springsuit, long sleeve springsuit, long-john/jane, short john/jane, bikinisuit, jackets, etc. Some advice from brands is welcome, right? Brett Vergou from Adelio suggests opting for 2mm zipperless on springsuits, as "comfort is more the major factor over warmth" in warm waters. For some parts of Northern Europe, summer does not necessarily mean heatwave and a 3/2 mm is sometimes a bit light for long sessions in water below 15 degrees. That's why 9 Beaufort are pushing "a new type of 4/3 wetsuits with more 3 than 4mm in it.", explains Manager Gilion Goveia, which allows it to be used in spring-summer and autumn. In the same way, the 2/2 mm fulls continue to progress, like at Jobe Sports with their Atlanta (men) and Savannah. We also remember O'Neill's claim for their Hyperfreak Comp-X 2+mm Zipless Full, namely the feeling of surfing naked! This ultra-light full makes its return in SS23 featuring the latest generation of TB3-X, a pre-stretched neoprene.
In the women's range, the number of styles is still growing, like the Amaze summer collection at ION for example, which includes a long-jane, springsuit, leggings, springsuit crossback, long sleeve springsuit and more. These styles are also available in two colours. Understanding your clientele becomes crucial when the time comes to fill in the order form. Bikisuits, as they are called at Manera, are also to be considered, even for use beyond just surfing: "Designing a short wetsuit like the Bikisuit was really interesting. We packed the same technologies that we use for steamers and realised that such a minimal wetsuit could actually do a great job at keeping people warm," says boss Julien Salles. Valerie Hill, Global Product Manager for Roxy, confirms this trend for technical/fashionable products for spring-summer, with classic springsuits being replaced by more feminine models in the form of hotpants and long sleeves in particular, decorated with all-over prints (see Colours & Prints SS23).
NEOPRENE SS23
Slowly but surely, neoprene made from oyster shell powder is making headway in the market after being invented by Soöruz with Sheico. It is now Adelio's turn to start their transition to Oysterprene, while Soöruz continue on their path by opting for the latest evolution of this foam (Y8) on their Guru range. Alder, Dakine and ION are also on board with Oysterprene. I think we have our winner!
One of the real innovations of 2022, and which will be renewed in 2023, is Dakine's FriendlyPrene, a biodegradable neoprene using the Eco-One® activator, designed with the Japanese manufacturer Yamamoto and EcoLogic – already Dakine's partner on their sandals' Friendly Foam. This FriendlyPrene will initially be offered on the Mālama range.
Yulex, often associated with its pioneer, Patagonia, is making little progress due to cost reasons, although C-Skins for example are making the effort to launch a Blueline series with this neoprene (along with water-based prints and liners made from recycled materials), available on key models from their ReWired, Legend and Surflite ranges. 
Prolimit also uses rubber from rubber trees on its PF1 line, but under the name Nature Prene®, combined with petroleum-free synthetic neoprene. 
Patagonia's Gabe Davies reminds us that Yulex can reduce CO2 emissions by 80%: "The Climate crisis is not stopping, but each wetsuit made, will remain and can't be unmade and has an impact and footprint that we have to live with well beyond its time in the water."
In an inflationary environment, the choice of materials greatly influences the final price and Gotcha CEO, Nuno Fonseca, insists that Limestone neoprenes have remained stable in price, while the latest innovations are beyond budget. The brand claims to be keeping the same prices for SS23 despite unfavourable exchange rates. Let's remember that Gotcha only just made its return to Europe in spring 2022 and is banking on a simplified neoprene offer: a range for surf schools and a second Pro Super Stretch. Quiksilver are also opting for Limestone; while they admit to "not being perfect" they are making an effort: "since 2022, 99% of our linings are now made from recycled polyester. We're using water-based glue, recycling scrap rubber tyres, recycling neoprene production waste, using dope dyed yarn…and all our hangers are now made from recycled marine plastic", says Maël Armellini.
LININGS & SEAMS SS23
For those who missed an episode, to recap: it is the neoprene foam and lining combo (inside/outside) that gives the wetsuit the right flexibility/durability ratio. For the construction of a wetsuit, this is just as important as the neoprene itself, and this is often wrongly neglected by the customer. The proof is in the new MAX_FLEX outer lining from ION (Select and Amp ranges), which is shown to have 30% more stretch, which not only provides excellent freedom of movement but also adapts very well to your body shape," says Michael Schuster, Neoprene Product Manager.  Billabong are extending their use of graphene with the arrival of an Airlite 4D 100 recycled lining, an evolution of the Airlite with graphene-impregnated fibres for an unparalleled stretch-warmth combo. Another technology at Hurley is an infrared interior jersey which traps heat, as found on their premium 3/2mm Advantage Max fulls.
On the inside, Marin Mauriac from Soöruz highlights the Thermoloop lining (Fighter and Divine collections), which is made of 50% recycled polyester and runs from the belly to the back and down the thighs. Hurley are rerunning Smoothskin on the top of their range (Advant Max): a silicone lining on the chest and arms whose shiny effect adds a touch of class you must admit. Picture have upgraded the Flexskin lining to make it even more durable.
Speaking of durability, seams are the most fragile part of a wetsuit, and although they are not visible (except on flatlocks), they are the subject of huge R&D efforts from brands. Circle One, for example, have added a new kind of heat tape to areas of particular importance to reinforce them. 
This tape is stretchier so it does not compromise flexibility. Making seams go unnoticed is also one of Jobe's objectives, rerunning their Minimal Seam Technology which prioritises flex.
COLOURS & PRINTS SS23
Thank you ladies for adding a little colour and imagination to the line-up! This trend has somewhat crossed over to men's, mostly in capsule collections. Within the Everyday Session range from Quiksilver, we find more fun models like the Mikey Wright wetsuit and logos sourced from the 90s (Saturn collection, see more in our Men's Surf Apparel Buyer's Guide). Kids also love these touches and the brand are treating them to a Radical Times collection.
Funky wetsuits are not just reserved for the top-of-the-range fortunately and Dakine are adorning their Quantum collection with camo (men) and tropical prints (women), cleverly placed on the arms and sides. Very good taste. . Camo from Hurley too, as well as floral and geometric prints in addition to their signature stripes on one sleeve.
Picture are also offering continuity between their fashion/streetwear collections and their neoprene, at least for women. Oxbow as well are offering a short-john, the Wigsur, drawing directly on their 80s archives for the graphics. The Long Sleeve Cheeky and Long Jane from Roxy with giant flower patterns also caught our eye: we approve! More subtle but also very tasteful, there's the women's Solace Boyleg long-sleeved springsuit with its palm tree artworks on the chest, very discreet in black on dark blue.
Billabong definitely takes #1 when it comes to the diversity of styles and silhouettes for women: the Surf Capsule mixes swimwear and wetsuits for a dazzling number of SKUs, from the neoprene short to the fullsuit and everything in between, with a consistent tropical vibe.
Full black still constitutes the majority of sales, but in-betweens are more commonly on offer, with midnight blue or teal blue at Jobe for example. While many brands are reluctant to "pimp up" their wetsuits, it's mainly for technical reasons: "Printing and digitally printed parts take away stretch and offer significantly less comfort.", explains Alex Cretier, CEO of Prolimit, before adding that black "is less UV sensitive as well". However, the brand are offering alternatives to all-black, such as their very nice mottled grey effects.
At Alder, as with many others, the leitmotif remains "less is more," says John Westlake, Production Manager: "The graphics need to achieve minimal classic detailing."
When it comes to depth, the wetsuit market has a lot to offer but it remains to be seen whether consumers will be tempted away from their priorities linked to inflation. Fortunately, wetsuit lifecycles are now longer and retailers can bank on two-year sales schedules to clear their inventories. A small consolation as we wait for better times.