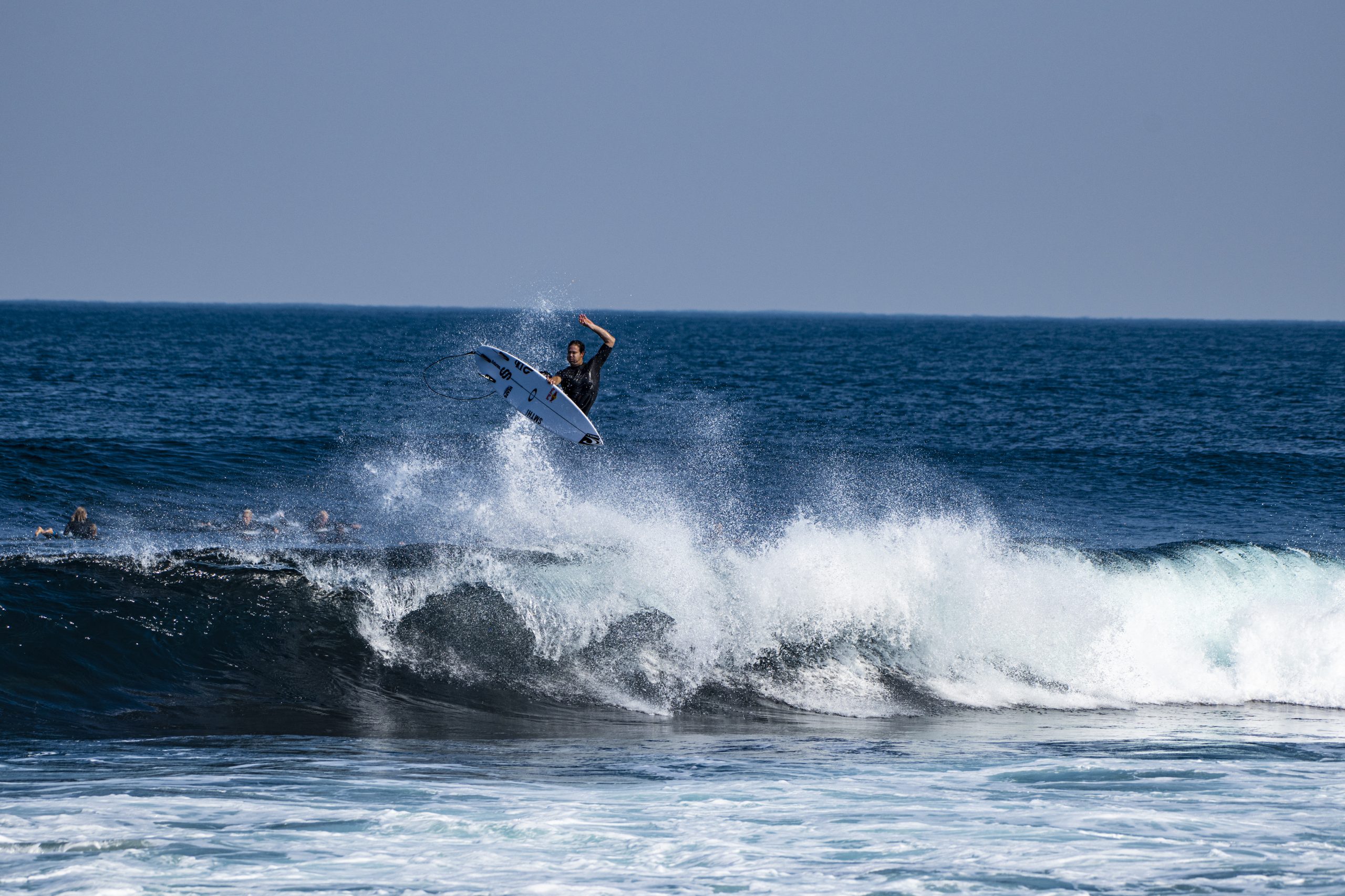 O'Neill 2023 S/S Wetsuits Preview
Retail Buyers Guide: Wetsuits S/S 2023 Retail Buyer's Guide
Brand: O'Neill Wetsuits
Interviewee: Tom Copsey, Product Manager
To cut a long story short: Will the Spring and Summer 2023 wetsuits (3/2mm to springsuits and neoprene jackets) suffer from shortages, as in other segments of the boardsports hardware market?
Wetsuit factories are starting to return to a normal manufacturing timeline, however, there still are shortages in the supply chain so this does have the potential to cause minor disruption but hopefully not on the scale we saw over the past 2 years. Unfortunately, the shipping and logistics part of our business has still not returned to pre pandemic performance with container shortages, long lead times and extra costs still looking like they will continue through '23.
The surge of smaller brands has been shaking up the market for a handful of years. What would be your analysis of the phenomenon? (Is it for the best or did the biggest players lost their grip?)
It has been made fairly simple for any brand to make wetsuits these days with many factories offering a shopping list of neoprene foams, fabrics, prints, inks, components and even fits. It is always good to have fresh ideas and competition in any industry with niche brands coming and going but offering an exclusive look and marketing story to fit their products. As wetsuits are technical products, the hard part is continuous innovation and pushing the limits of wetsuit design, this truly ensures a brand's longevity and genuine place in the wetsuit market long term.
If you were to name the biggest evolutions in recent years within the Spring-Summer wetsuit market, what would they be? (technologies, cuts/fit, buying practices, designs, durability…)
Using our TB3 and TB3X materials in our high performance product lines has been very successful although some silhouettes have been looking back to the past for inspiration, especially in the women's styles.
Can you briefly sum up your Spring-Summer ranges are built, so we can understand how they are distributed in terms of performance, constructions, prices?
Recreational entry level styles, dual composite neoprenes with flatlock construction, offered in a number of closure options. (Reactor, Original) Performance summer products offering 100% Ultraflex neoprene in a number of closure options with a mix of flatlock and GBS seam construction (Hammer, Bahia, Epic) High Performance summer products offering TB3, TB4 in flatlock, GBS and Fluid Seam constructions in a choice of closures. (Hyperfreak, Hyperfreak Fire, Psycho Tech & Blueprint)
Which are your key innovations for SS23? (materials, constructions, styles…)
We have some insanely flexible men's flatlock high performance summer styles in long and short arm springs. With the help of team riders, Johanne, Honolua and Tessa the product development team have redesigned the women's Hyperfreak long arm spring style into a high performance team inspired favorite.
Even if graphics are less prominent nowadays on wetsuits, what is your take for SS23?
Although for S23 will continue to see muted graphics on most suits apart from some youth products, there has been some interest in larger graphics coming back around again soon! Rolling it back 6 years… 
Sustainability and wetsuits: how do keep up with the environmental efforts while price inflation is stressing out the market?
O'Neill is on a continuous path for improving our supply chain and the environmental impact every item has in the manufacture, packaging, transport and sale of our products. This process takes time and money but as soon as we feel there is an alternative that is equal in performance and passes our quality standards then we make the change.
Key Products
The WMS Hyperfreak 2/1.5 Front Zip L/S Spring is constructed with super light TechnoButter 3 and TechnoButter 3X neoprene. Featuring minimal seam design the lightweight quality construction and attention to detail make this a team inspired favorite.
The O'Neill Hyperfreak Fire range focuses on extreme warmth, high performance, increased durability, and comfort. This is the innovative Hyperfreak legacy taken to the next level with Fire red hot warmth.
The Hyperfreak Comp-x 2+mm Zipless Full is made entirely from the latest generation of TB3-X fabric with recycled jersey for unrivaled flexibility. Featuring TB3X fully taped seams in a, it is the most unique light weight fully sealed suit on the market.