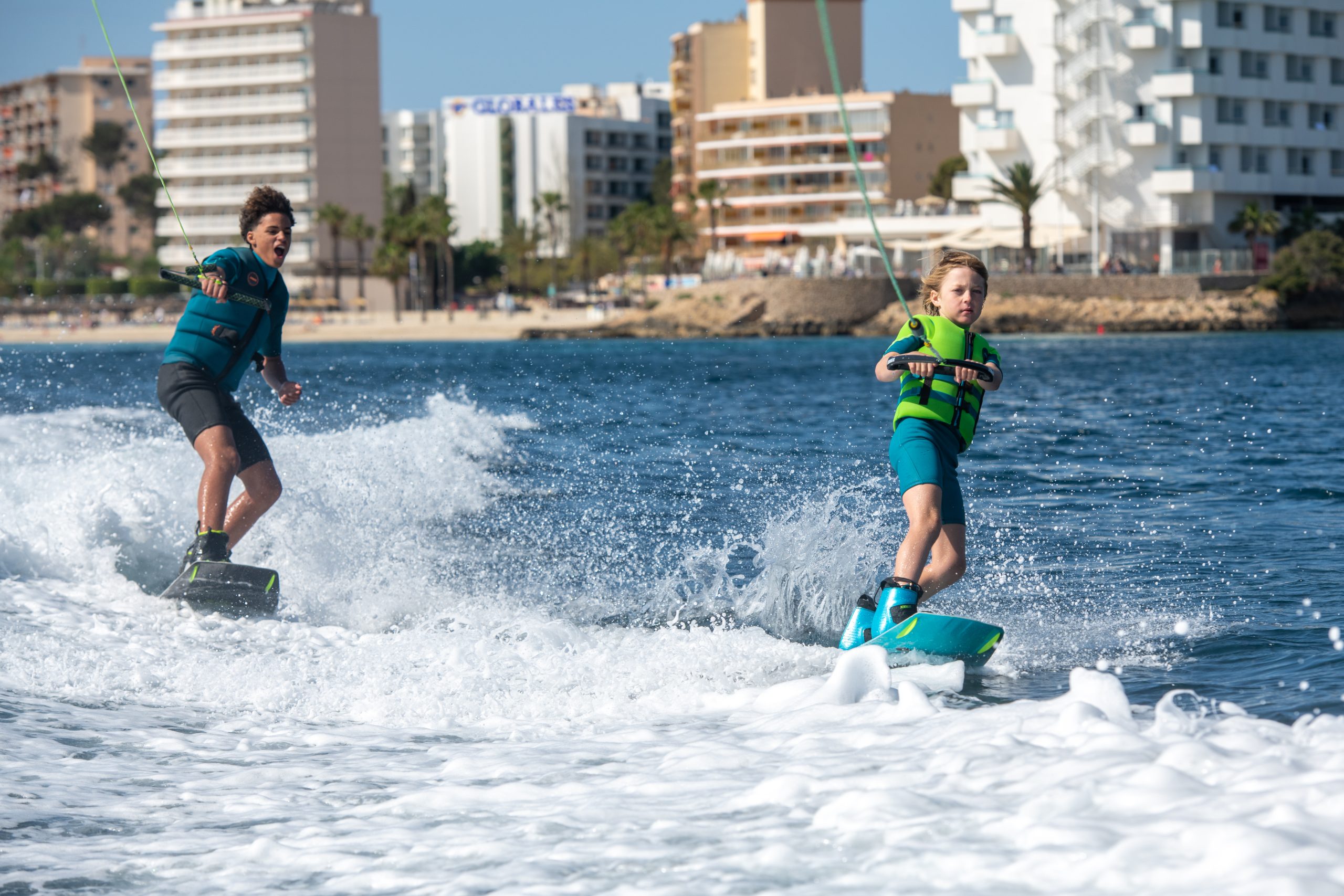 Jobe 2023 S/S Wetsuits Preview
Retail Buyers Guide: Wetsuits S/S 2023 Retail Buyer's Guide
Brand: Jobe
Interviewee: William Doornekam, Marketing Manager
To cut a long story short: Will the Spring and Summer 2023 wetsuits (3/2mm to springsuits and neoprene jackets) suffer from shortages, as in other segments of the boardsports hardware market?
There is a certain risk that's for sure, neoprene is a wanted material and is also used by for instance the fashion market. Being a niche market, wetsuit brands can't compete with the big corporates, this also goes for the buyers from wetsuits factories. So there is a definite risk here, which we want to cover by aiming towards more continuous products. We can take up more stock, with less risk which in result; guarantees stock for retailers and helps to maintain the price. Which gives dealers a more healthy margin.
The surge of smaller brands has been shaking up the market for a handful oy years. What would be your analysis of the phenomenon? (Is it for the best or did the biggest players lost their grip?)
Competition is always healthy! Small players do pop up and some have some great innovations. Although some might be hostile towards this, I personally welcome it. It's always good to see fresh ideas and come with innovations, strategies or products we couldn't think of.
If you were to name the biggest evolutions in recent years within the Spring-Summer wetsuit market, what would they be? (technologies, cuts/fit, buying practices, designs, durability…)
The movement steps towards sustainability is definitely up there together with technology (think of more flex, better neoprene, less seams). But due to everything which has happened one of the most interesting ones might also be the buying practices. The supply chain issues have shaken up every market and it will be interesting to see how brands will respond to this.
Can you briefly sum up your Spring-Summer ranges are built, so we can understand how they are distributed in terms of performance, constructions, prices?
Well, as said before: we aim for a more continuous product line to ensure better stock levels towards our dealers. So it is not much different than before. We mostly focus on the 3/2 wetsuits, offering the Perth for Men (which has been insanely popular this year), the Sofia for women and the Boston for kids. These suits come in a fullsuit version and a shorty version, so plenty for the Spring Summer season. Oh and not to mention all the different colorways as well. For extreme days in the summer we have the 2mm Atlanta and Savannah as well, so plenty of choices for this summer!
Which are your key innovations for SS23? (materials, constructions, styles…)
Not much going on here as it is a continuous line. But as a reminder; the minimal Seam technology and flexible neoprene are what have made our wetsuits so good. People just love the flex they offer due to this.
Even if graphics are less prominent nowadays on wetsuits, what is your take for SS23?
Our Mix&Match philosophy remains here, creating designs which fit with our hardgoods. So you'll have a variety of colors but also darker tones. Colors like Midnight blue, Lime & teal are most dominant throughout our range.
Sustainability and wetsuits: how do keep up with the environmental efforts while price inflation is stressing out the market?
We see the sustainability trends with Yulex, which is something we keep looking at but also the supply chain as a whole is where we look at. Think of boxes for instance. As much as I would love to claim to be the best in this, we still have steps to take here and so we continue to do so.
Key Products
Our Perth Shorty has always been popular but this last year, the demand was insane! A bang for your buck wetsuit which has all the necessities you need but no extra bells and whistles which don't add value. Comes in 5 colourways and also the option for chest or backzip, fullsuit or shorty!
The equivalent of the Perth for Women; the Sofia! A wetsuit which comes in a shorty and fullsuit version, chest or backzip and again; Mix&Match in various colours to match our full range! 
For the extreme days we have the Atlanta Shorty 2mm (Savannah for the women), with the insane summer we've seen this year, the demand for this one was above what we expected so this is definitely one to have on stock!