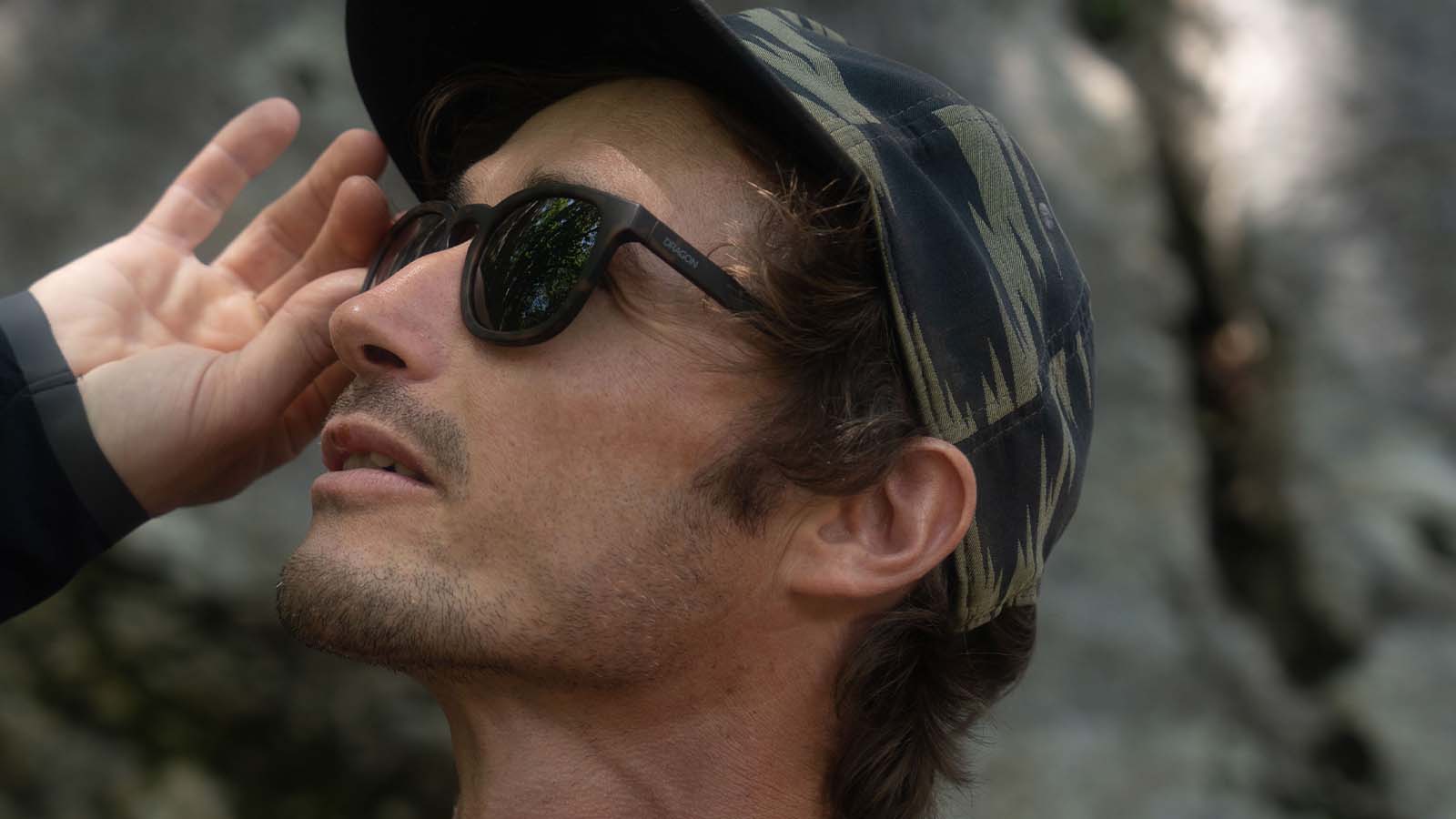 Dragon 2022 Sunglasses Preview
Retail Buyers Guide: Sunglasses 2022 Retail Buyer's Guide
Brand: Dragon
Interviewee: Samuel Nelson, EMEA Brand Manager
What are the key trends in sunglasses for board sports for 2022? Sustainability. Quality lenses that do it all. Female specific frames. Fast shades!
How are you segmenting your sunglasses and what are your main price points?
Good, Better, Best. We're now offering Suns under 100€ with all the features you expect from Dragon. We then hit all the main price points up to 200€ with around 40 different frames.
Where do you expect your biggest growth in 2022?
Our Upcycled and Female led collections. Some new distribution and agency set-ups across Europe should mean we have much more presence at retail as well, our Floatable range goes from strength to strength as well..
What frame shapes are most popular from your offering and why?
Our unisex circular shapes (Opus, Hype) are timeless and proven, our larger square key-hold bridge shapes (Monarch, Finch) are doing really well.
Are you introducing new frame shapes this year? If so, describe. Female specific, oversized suns with a softer silhouette (Purser, Jett). Also our new Fishing Collection as part of the XP range.
What are the main materials used in your current sunglasses offering and why?
Each frame is now made from 45% Plant-based Resin, a cleaner alternative to standard plastics. The Upcycled collection is also growing, each pair represents five 100% recycled water bottles. Why? It ours and every brands duty to do what they can and be conscious of the bigger picture. Reduce your impact by making one.
What lens technologies are you currently working with?
LumaLens has been in our suns range for a while now, in every lens, not something you have to buy into. Clarity, Colour Optimisation, Precise Depth Perception all help reduce eye fatigue and help illuminate your life whatever you're doing, where ever you're doing it.
Will you introduce any new lens technology this year?
LumaLens is working, no need just yet!
Which lens colours and tints will you be offering this year?
A wide range of tints and colours, based on 4 different environments, Offshore, Inshore, Field and Trail. We have a lens colour and tint for every situation, you're covered.
Which frame colours and graphics will you be offering this year? Boundless, too many to list, However the Rob Machado Resin collection and Bryan Iguchi Signature Collection are expanding across our styles, and they look goooood!
Have you implemented any sustainable practices in your production and shipping processes ?
We sure have, Plant Based Resin and our UpCycled collection.
What are your marketing stories?
UpCycled, Female specific, Lumalens, H2O Floatable, Rob Resin, Bryan Iguchi, XP Fishing.
How are you supporting retailers to sell this category?
We've created new displays for 2022, a floor standing Goggle tower that can be turned into a Suns display. Also a counter top display specifically for Suns.
Have you suffered stock issues or delivery problems due to supply chain bottlenecks? If so, what solutions have you put in place?
Not at all, we carry healthy stock levels and our global operation means we're always well prepared, despite whatever situations are thrown at us all..
Best Sellers
The Finch adds unisex styling to the UpCycled Collection, sporting a keyhole nose bridge that boasts a timeless and classic look. Made from the waste of 100% recycled water bottles, the finch emphasises dragon's commitment to sustainability and helps protect our landfills and oceans. 100% UV protection. Lumalens colour optimisation.
Opus
By combining modern craftsmanship and a time- tested round silhouette, the Opus is the truly unisex go-anywhere frame for all. More than just a pretty face, the all-injection frame is durable, lightweight and tough enough to take you where you need to go. And with colors ranging from classic black to Athlete inspired colorways, the Opus has a look for everyone to get behind.
The Jam Upcycled
Introducing Dragon's smash hit style The Jam, updated in a sustainable material. Our most popular sunglass is Upcycled, made from 100% recycled water bottles. Featuring the same retro sport styling and unique craftsmanship as the original, with modern silhouette, clean lines and double nose bridge shape. Unique bevel temple design ties back to Dragon's Upcycled DNA.