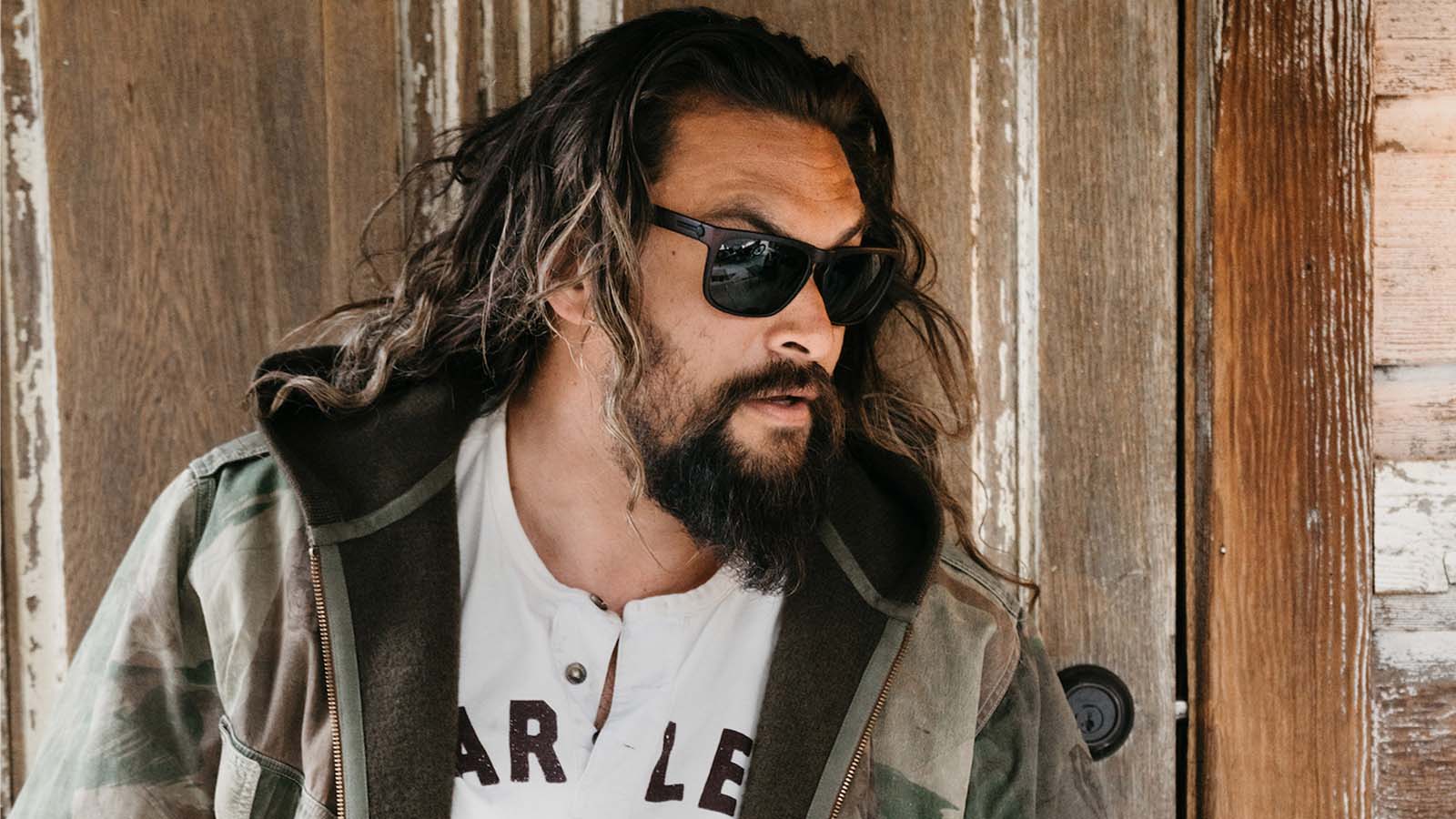 Electric 2022 Sunglasses Preview
Retail Buyers Guide: Sunglasses 2022 Retail Buyer's Guide
Brand: Electric
Interviewee: NA
How are you segmenting your sunglasses and what are your main price points?
We have 3 categories:
PREMIUM | 200€ – 250€. These are sophisticated shapes in premium materials. Fashion forward eyewear to elevate style without sacrificing performance.Made in Italy with a lifetime warranty.Blue light blocking, Melanin-infused lens, Hand-crafted from M49 bio-acetate. Available in polarized.
PERFORMANCE | 180€ – 220€. Technical frame features with performance lenses. Eyewear purpose-built to weather the elements, enhance any outdoor activity and provide superior protection.Made in Italy with a lifetime warranty. Blue light blocking, Melanin-infused lens, Lightweight grilamid or bio resin impact-resistant frames, Anti-slip temple and nose grips.Available in polarized and polarized pro.
EVERYDAY | 100€ – 220€. Versatility in style and performance; Quality eyewear in classic shapes for comfort in any situation.Made in Italy with a lifetime warranty.Blue light blocking, Melanin-infused lens, Lightweight grilamid or bio resin impact-resistant frames. Available in polarized.
Are you introducing new frame shapes this year? If so, describe.
The 2022 collection features 10 bold new frames in all eyewear categories.
BRISTOL – Built for outdoor pursuits, the Bristol is a large square-shaped frame with top and side flanges for added solar and wind protection that will not block your peripheral field of vision. From land to sea and everywhere in-between, the Bristol is ready for any adventure.
TECH ONE S – The Tech One features a re-engineered rectangular wrap-around design. Its smooth, angular features provide crucial glare reduction. A smaller wrap-around fit brings the entire Tech One family into the performance collection.
PORTOFINO – The Portofino is super sophisticated styling and should be packed for weekends in Palm Springs or the Italian Riviera. This edgy bio-acetate slightly arched rectangular frame offers a medium fit and tons of style.
AUGUSTA – This classic oversized square shape in gorgeous Italian bio-acetate is headed for the harbor. Get on board or get out of the way.
NOLI – The Noli is full of energy and ready to party. Accentuated rectangular cat-eye styling takes design cues from the past but lives firmly in the future. This medium-sized frame is new in town, slightly aggressive, and everyone has noticed.
COCKTAILClassically styled, the Cocktail sunglasses' mid-century vibe is given a modern-day update with M49; a plant-based, renewable, and eco-friendly acetate developed from natural resources by Italian-based manufacturers, Mazzucchelli™.
BELLEVUE – Iconic style with a modern approach. The lightweight rounded shape of the Bellevue is perfect for small and medium faces. Seize the day with this all-day, any occasion shade
STANTON – Named after the city that recorded some of the most underground and underrated punk bands in Orange County, CA., the Stanton is an edgy fashion-inspired frame that oozes the energy of the '90s. Slight cat-eye shape and flat frontal design with a thicker profile make this medium fit frame an instant new favorite
COVE – Introducing our first wrap in a semi-rimless frame. As stylish as a mullet minus the business in the front, this animal is all party. Bring your favorite 18 pack to the Cove and set up for days of fun with this ultralight bad boy.
SATELITE – The lightweight satellite takes design cues and camlock hinges from the Swingarm. However, this little brother is more rectangular and ultra-thin. This boxy and tight piece is a medium-fit sunglass that should be in any eyewear rotation.
What are the main materials used in your current sunglasses offering and why?
BIO-RESIN – Eco-friendly injected frames made from bio-based materials from renewable raw materials that have excellent structural properties and allow a proven contribution towards reduction of environmental impact.
BIO-ACETATE- M49 Bio Acetate by Mazzucchelli is composed of cellulose acetate and a plasticizer of vegetable origin. The resulting formula is mostly composed of materials from renewable sources.
What lens technologies are you currently working with?
MELANIN-INFUSED – Electric lenses are infused with synthetic Melanin to protect against 98% of harmful blue light, enhance your visual clarity, and provide a true color perception with a relaxed feeling for your eyes. Electric is the only brand that chooses Melanin-Infused lenses for all sunglasses. We've created the perfect combination of performance and protection.
POLARIZED LENSES – Electric's melanin-infused polarized lenses block 99% of debilitating glare from the water's surface. They also reduce HEV blue light by 98%, provide superior color contrast and reduce eye fatigue. Our Polarized filters are infused into the lens, not coated, for long term durability and performance. They offer the best protection and clarity possible.
POLARIZED PRO LENSES – Our Polarized Pro lenses represent the pinnacle of quality available in the market today. Electric's Polarized Pro lenses combine the world class Polar lens with the addition of performance coatings listed below:
Hydro-coating: repels water, sweat, and condensation
Anti-reflective coating: reduces glare on the backside surface of the lens
Oleo-coating: repels oils and dust and improves the ability to clean your lens
Flash mirror coating: reflects light without changing the performance of your lens base colour
Which frame colours and graphics will you be offering this year?
The 2022 line features fierce muted neutrals, nature-inspired marbles, runway-worthy solids, and unique collaborations with ambassadors like Jason Momoa and John John Florence.
What are your marketing stories?
Electric is proud to work with creative individuals passionately engaged in meaningful and adventurous pursuits such as John John Florence and Jason Momoa. Our main marketing stories will consist of these two collaborations. We collaborated with World Champion surfer John John Florence to create an unparalleled collection of performance eyewear. This season we're releasing two new colorways made with John John,, available in our Birch and Oak frames.
Jason Momoa is an American actor and activist with deep family roots from the Hawaiian Islands. He is known for his leading roles in Game of Thrones, Aquaman, Dune, and See, among many others. We worked with Jason to design signature eyewear styles that embody his passion for sustainability, Polynesian culture, and vintage aesthetics. The Jason Momoa collection features our two best-selling frames: The Knoxville and The Crasher
How are you supporting retailers to sell this category?
We're providing a full pack of assets including a press release, products imagery, lifestyle and action pictures, social content, etc. Both ambassadors are also supporting the collections through their channels.
Best Sellers
KNOXVILLE XL – A distinct keyhole nose bridge and streamlined styling define the legendary Knoxville. Classic design traits and a lightweight fit have made this award-winning frame a brand favorite for over a decade.
CRASHER – A chunky, rectangular frame available in two sizes to fit various face shapes. With an edgy and bold silhouette, it's a confident design statement made with the highest quality materials available.
BIRCH – Sharp angles define this bio-acetate rectangular frame. Styled for men and women, the birch is a medium-sized fit: minimum design, maximum cool.