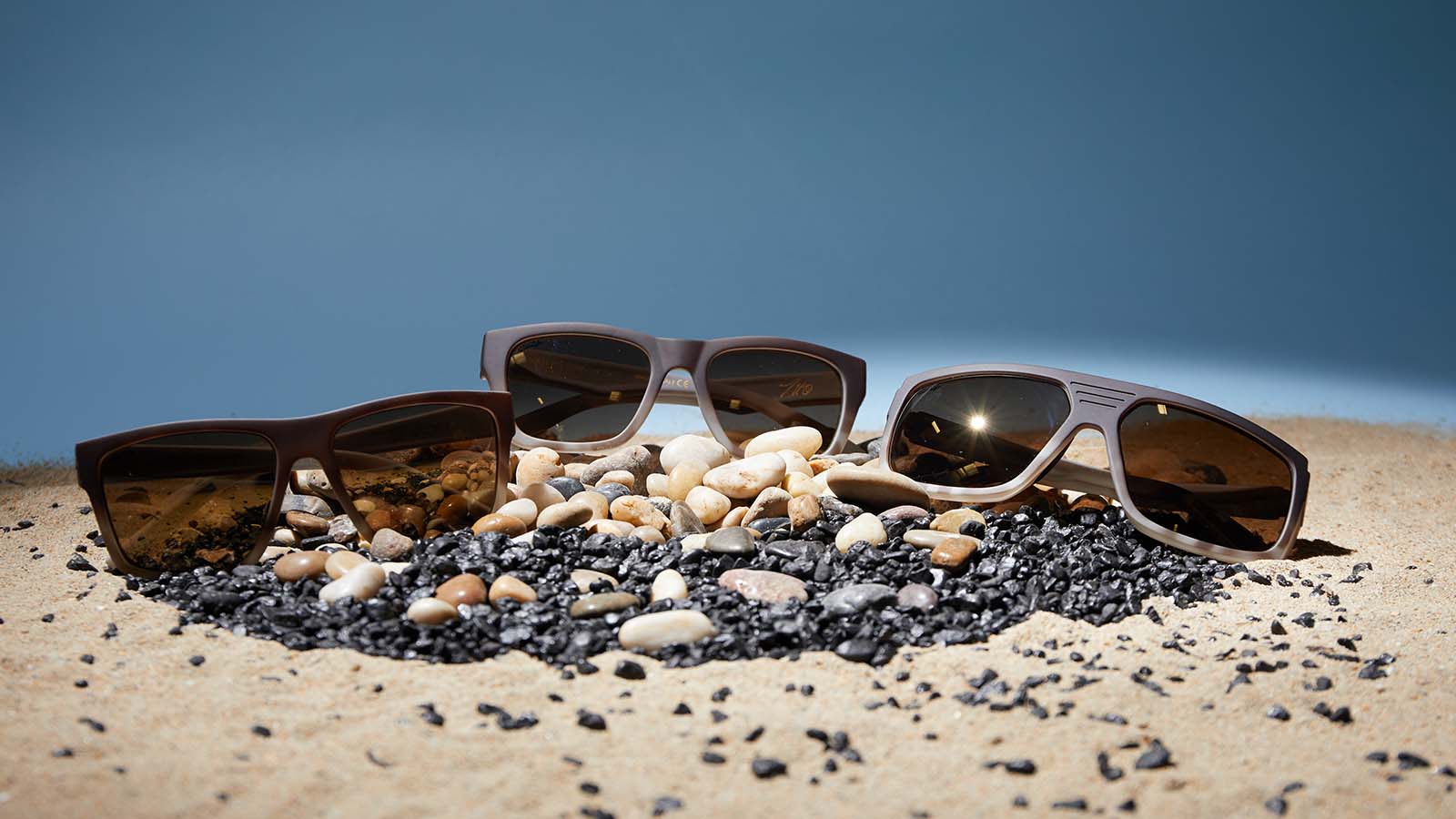 Von Zipper 2022 Sunglasses Preview
Retail Buyers Guide: Sunglasses 2022 Retail Buyer's Guide
Brand: VonZipper
Interviewee: GT President/Founder/Janitor/Spirit Animal
What are the key trends in sunglasses for board sports for 2022?
I can't tell you what the sunglass key trends for board sports are for 2022, I can only tell you what VonZipper is doing, as we follow our own lead, driven by the never-ending pursuit of getting out there and having more fun than ought to be legal! For VZ we are promoting a balance of timeless shapes, mixed with sport performance details and interesting frame and lens applications with fun over the top color.
How are you segmenting your sunglasses and what are your main price points?
VonZipper segments our line across 4 collections that speak our different customers, the frames that are suitable for their pursuits and intended use. The top of our design pyramid is our Freethinkers Conspiracy Guild or F.C.G. Collection, which contains handmade vintage inspired frames fashioned of Mazzucchelli acetate. We also offer three collections made of injection-molded, TR90 nylon grilamid that includes our fashion forward Avant Garde, our easy to wear Staple and our performance based Ether collections. Our price points range from $80 – $300 depending on frame and lens treatments.
Where do you expect your biggest growth in 2022?
We had such an incredible year in 2021 I'm honestly not sure how we are going to outdo ourselves! But if we are to overachieve in 2022, I am putting my bet on our new frame offerings & our new color collections to raise the sales bar.
What frame shapes are most popular from your offering and why?
Our top ten best-selling frames are as diverse as our customer. Our unisex vintage shapes always do really well for us and we've been experiencing considerable interest in our performance-based shields as well.
Are you introducing new frame shapes this year? If so, describe.
For 2022 we have seven new frames across our 4 collections. The "Radio" & "Opal" are our two new additions in the F.C.G. collection. Both frames are designed to make a statement with the intention of making you look and feel good. "Radio" takes its design cues from one of our original VonZipper frames with 90's flair combined with a contemporary twist. The "Opal" is a glamorous oversized womens round shape with an acetate mask and metal temples. The "Stray" and "Television" are new offerings in our Avant Garde collection. The "Stray" is a unisexy angular frame inspired by a New Wave/Power Pop soundtrack. "Television" is a squarish shape with interesting chamfering and temple design. The "Bayou" is a future classic take that is one part wayfarer mixed with one part 80's cat eye. We also are releasing two frames, "Quazzi" and "Hyperbang" in our Ether Collection. Both frames, as well as all the frames in this collection, incorporate purposeful rubber nose pads and temple tips along with cam lock hinges in their design. The "Quazzi" is a larger frame the uses 70's sportscar design and horsepower as its inspiration. The "Hyperbang" is a supersonic sports shield that can be worn either going 90 miles per hour on the track or at a rooftop party.
How do you improve on perfection?
We continue to offer our proprietary WildLife Polarized Lens Technology that not only cuts glare but also blocks 99.9% of the harmful blue light without distorting color. That's we claim we do Polarized #OnlyBetter!
Which lens colours and tints will you be offering this year?
We are offering several new lens colors and tints this year including an extremely vibrant Copper Chrome polarized with a bronze base tint in our "Leopard Shark" Tortoise Collection that looks as good on as it does to look through. We also are offering several different multi-layer chromes that complement our frame color stories for 2022.
Which frame colours and graphics will you be offering this year?
We have several color stories for Spring/Summer 2022 that include our loud and proud Purple Cheetah and Lime Zebra prints found in our Limited Edition "Party Animals" collection on one side and our retro-americana "Trans Grey" Collection that is reminiscent of an old workshop safety glass color up. In acetate, we really dig our "Crème Tort" Collection with is a lovely blond based tortoise with interesting texture.
Best Sellers
OPAL: As confident as it is inspirational, The Opal is a precious jewel projecting a fascinating display. Steeped in lore, it is known to reflect the mood of the wearer, inducing magical powers and unrelenting good luck.
HYPERBANG: Do you prefer inattention, impulsivity, and lead a restless life? Have you been accused of being in constant motion and desire to push the boundaries between normal and abnormal? You're not alone! Embrace The HyperBang and elevate your hyperactivities.
QUAZZI: Designed with an emphasis on top speed and dynamic performance, The Quazzi is a sunglass idealized as a 70's sports car optimized for acceleration and the thrills that come along with it.