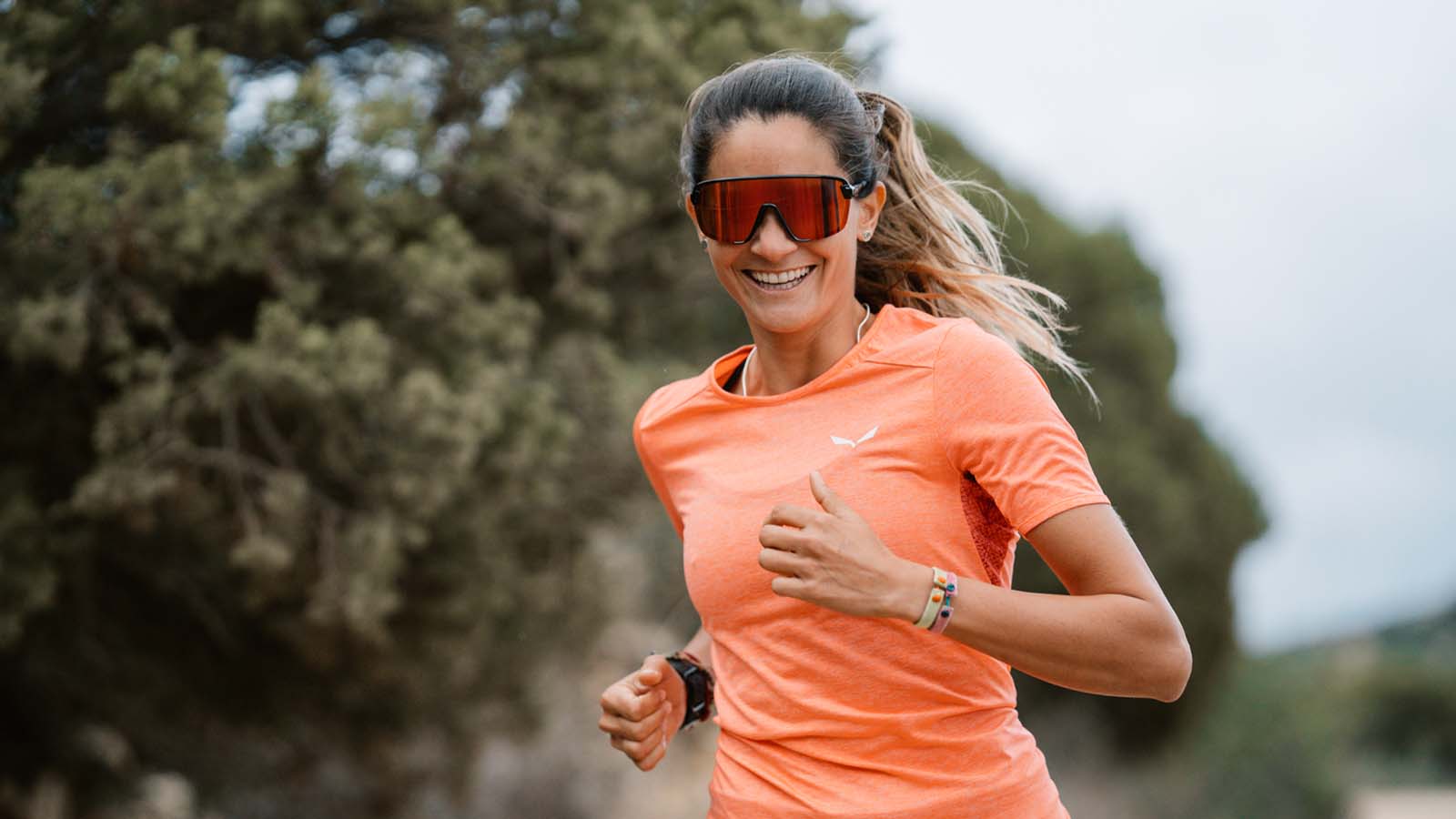 Smith Optics 2022 Sunglasses Preview
Retail Buyers Guide: Sunglasses 2022 Retail Buyer's Guide
Brand: Smith Optics
Interviewee: Allie Flake, Eyewear Category Manager
What are the key trends in sunglasses for board sports for 2022?
Certainly, shields will continue to dominate the performance sunglass market in 2022. Also, a lot of retro inspired styles are making a great comeback. Chunky/bulky frames are definitely in, and we think we are only starting to see the beginning of that trend potential.
How are you segmenting your sunglasses and what are your main price points for 2022?
Our sunglasses are segmented by our 4 key pillars within SMITH. That being, Snow, Bike, Water and outdoor lifestyle. Our main price points we are putting focus on in 2022 are at the $179, $219 and $259 spots. Our $139 and $159 price points are also important areas of growth for us. Amongst those price points are where some of our best lens tech and key stories live.
Where do you expect your biggest growth in 2022?
We expect our biggest growth within the eyewear category to be in our performance eyewear collection. Especially, within our photochromic offering. Our glass lensed product is also expected to grow as we fight for and maintain our market share/positioning in strategic markets for SMITH.
What frame shapes are most popular from your offering and why?
Our Wildcat, Lowdown 2, and Guide's Choice frames shapes continue to dominate our leaderboard. Amongst those are some newcomers this year being additional cylindrical shields and performance pieces. I think the main reason for the continued popularity of these pieces is because they look good, and they fit a lot of different faces. They are timeless, provide a memorable experience and go with everything.
Are you introducing new frame shapes for 2022? If so, describe.
We will be introducing a total of 12 new frame shapes in 2022. 6 amongst our performance line, 4 in our active series, and 2 in our lifestyle space. The key takeaways are our added polarized shield pieces the Spinner and the Boomtown. Not a lot of brands are getting after this space, so we saw an opportunity, especially with our cylindrical polarized shield the Boomtown. Cylindrical shield styles are really hot across the board right now and see that people are wanting to wear them as everyday shades and not just in a performance setting so the need for polarization is apparent. Another key takeaway from 2022 adds is our style that kicks off our snow capsule called the Embark. So excited to have this glacier glass join the assortment and look forward to seeing it perform in the market.
What are the main materials used in your current sunglasses offering and why?
Our main frame material used throughout the sun line is our Evolve eco-friendly material made from castor-oil-based resin to help in the cause to reduce fossil fuel consumption. We are also focusing on growing our CORE sunglass line which features frames made out of recycled plastic bottles (rPET). Many of our frames also feature Megol rubber temple and nosepads to add comfort and retention to help your sunnies stay put.
Our main lens materials are polycarbonate for impact resistance and lightweight comfort, NXT for quality, clarity, impact and lightweight performance, and as well as glass for that unparalleled clarity and quality. All materials feature our ChromaPop and photochromic technologies. A key takeaway is the introduction of our new lens tech within NXT, ChromaPop Glacier Photochromic, perfect for high-alpine backcountry missions swinging from category 1 to 4 for that added protection. There is much more to be said about this lens that can be found at www.smithoptics.com under our new style, the Embark.
Are you introducing new materials for 2022? If so, describe.
We aren't introducing any new materials in 2022, but we are always looking for the next sustainable, eco-friendly opportunity to bring into our line.
What lens technologies are you currently working with?
Our ChromaPop technology is our biggest lens story. ChromaPop technology uses dyes to selectively filter light in the confusion areas on the visible light spectrum. Reducing the right amount of light from the environment in the confusion areas causes color separation which allows for sharper color perception and better optics which enhances your overall experience. Photochromic is becoming a big focal point for us so stay tuned as we come out with new and exciting stuff in this area!
Will you introduce any new lens technology for 2022?
At the very end of 2021 into January 2022, we introduced our newest lens technology, ChromaPop Glacier Photochromic. A dynamic lens providing environment appropriate tint, adaptability to ever changing light conditions in the mountains, and long wearing comfort. Here are all the details:
Category swing of 1-4; light transmission range from 45% to 7%
ChromaPop™ performance and visual experience present in full transmission range
Starting inactivated state: starting lens tint is a low light copper tint chromatically tuned to provide contrast in flat light conditions
Final activated state: fully activates to gray and darkens overall field of view, reducing eye fatigue and snow blindness in high alpine/extreme bright light conditions
Photochromic performance: less temperature sensitive formulation, activates with not only UV but visible light as well and reacts less to cold temperatures causing slow transition to varying light environments
Special mirror coating to allow UV and visible light to penetrate the lens so the dyes to activate behind the mirror
Oleophobic, hydrophobic and anti-fog coatings included
Which lens colours and tints will you feature in your 2022 collection?
Lots of beautiful and colorful mirrors of course! Focusing on photochromic and low light tints as well in 2022.
Which frame colours and graphics will you feature in your 2022 collection?
We are featuring some cross merchandising/colorway sharing opportunities with our sunglass and bike helmet line. That being spruce & safari, as well as, french navy & rock salt paired with our beautiful mirrored lenses. We have also come out with a really fun pop color story that feels a bit modernly retro and that is called Black Marble. It's a fun evolution of speckle paint that is a bit more refined paired with our fun violet mirror lens will make you stand out on any slope, street or trail!
If you do prescription glasses: What are the main trends here and what will you be offering in 2022?
In 2022, we will continue to push our Rx offering and expand further into our performance solutions. We will look to offer all of our popular frames in Rx and continue to offer competitive pricing and customization within the lens choices as we look forward.
What are your marketing stories to sell your 2022 collection?
Smith is focusing on creating storytelling around not only new styles of 2022 collection but also key pieces that represent the brand through Athletes involvement, all year long. In general, Smith's product stories are crafted to introduce the brand's premium technologies such as ChromaPop along with new shapes that address different type of sports – from performance with Cycling, Running, Fishing, to active with all types of outdoor activities, as well as lifestyle, for everyday wear on the beach and in town.
How are you supporting retailers to sell this category?
All these stories are being shared with Smith's retailers in advance so they can select and promote those in-store or even at their Social Media channels. Smith is utilizing Promoboxx, a strong tool that can support them on having ease access, use the brand's contents, get engaged, and explore all Smith's campaigns the entire year. On top of it, the brand is supporting key regions and locations with visibility programs, from window circuits, displays and merchandising materials, and training.
Have you suffered stock issues or delivery problems due to supply chain bottlenecks? If so, what solutions have you put in place?
Yes, of course. We are working closely with manufacturers to make sure we book space well in-advance and we have also aired in a lot of product to make season. We are working with our dealers to make sure they are being taken care of and we are learning to adapt quickly to this ever changing global situation.