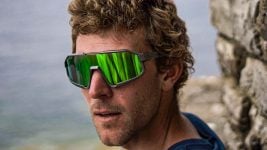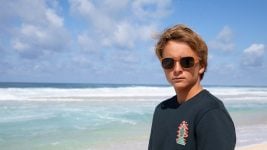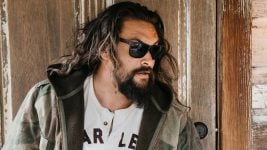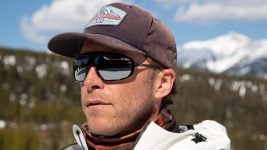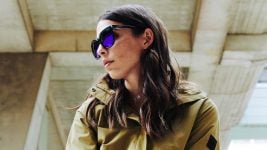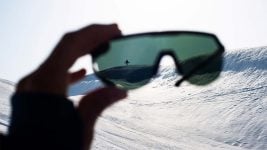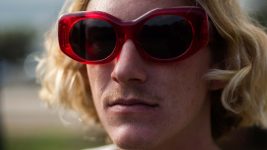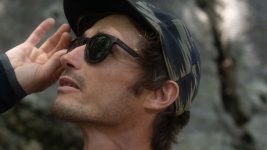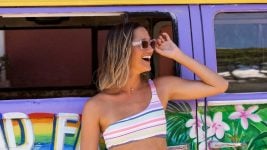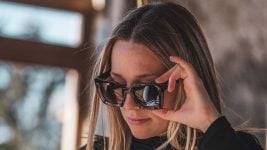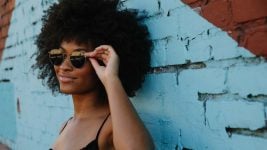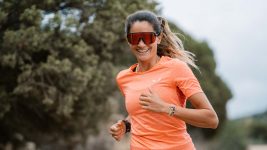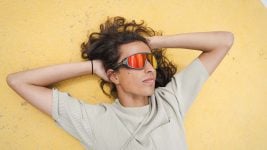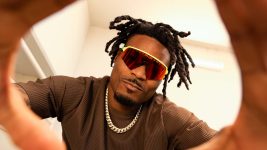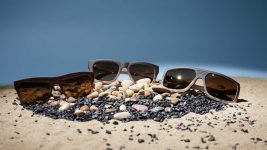 Sunglasses 2022 Retail Buyer's Guide
Trends echo the general shift in mentality. Eye health, sustainability and statement designs drive the development of outdoors eyewear. By Rocio Enriquez.
Sustainability is standard practice. Collections feature the new materials that heavy R&D provide. Eye health is in every consumer's mind. This focuses attention on technical features and innovative designs. Versatility is an asset. People value styles that can transition from beach to bar. These trends reflect a shift in mentality. For a long time, people could only go outdoors to practice sports. Preservation of nature became as relevant as the preservation of human life. Health moved to the forefront. Sport outings were the only opportunity to wear statement pieces, so looks became important. The increased interest in retro designs hints to nostalgia. Brands offer sustainable materials, technical features, and shape designs for all sunnies wearers.
Frames.
Wraparounds and shields remain strong. Bajío adds nine styles to their successful Bales large-fit wrap. Bolle's most demanded for sports are half rim shields. CeBe developed its own S'Tech technology. A spatula on the inside of each temple curves the frame to a V-shape. Oakley builds on the success of their Sutro shield. "Oakley has developed a whole family of Sutro versions, including Sutro Lite and the all-new Sutro Lite Sweep", says Mirco Trendel. They are also launching a reinterpretation of the Subzero to celebrate its 30th anniversary. Revo combines navigator and wrap shapes in the Alpine and the Freestyle. Zeal and Spy+ also introduce new wraps. Mono shields are core business for Spect and Melon. Melon offers smaller versions of the Alleycat for smaller faces. Loubsol has some full speed shapes, including the ultramodern and sleek Scalpel. Spektrum presents two new shields, the Lom and the Klinger. The Lom gives great coverage from wind and dust. VonZipper meets this demand with the Quazzi and the Hyperbang. Quiksilver offers variations of the Slash according to field of use. "Each universe will focus on dedicated technologies", explains J.P. Bonnemason.  Electric has developed three new wraps. The Bristol's top and side flanges add solar and wind protection, without blocking peripheral vision. The Tech One S is a reengineered version of their rectangular Tech One. The Cove is a semi-rimless ultra-lightweight style.
Panto styles are popular for their vintage look and unisex appeal. CeBe presents the Iconic rounded frame with a keyhole bridge. Otis' Omar style adds sophisticated temple detailing. Zeal adds performance with the Z-Lite ultralight material and ProFlex rubber. Loubsol introduces their Subzero modern round glacier shape. Von Zipper glams up their oversized Opal style with metal temples. Roxy's most popular frames are the rounded Junipers and Moanna. "We had to invest in moulds to produce more quantities and colours", says J.P. Bonnemason. Dragon's most popular are the round Opus and Hype. Electric's new round shape is the Bellevue, lightweight and perfect for smaller faces.
Angular shapes have a solid demand. Bolle's lifestyle best-sellers are squares and rectangles. Dragon's Monarch and Finch are large square shapes with keyhole bridges. VonZipper's Television has interesting chamfering and temple design. The Stray is an angular style with a retro flair. Quiksilver has a few retro square thick frames. Electric presents a few new styles. The thick, angular Journey and Jalousie, the slightly arched Portofino, and the oversized square August. The Satellite is a more rectangular and thinner version of the Swingarm. The Noli adds cat eye styling, as does Loubsol's Wildcat. Cat eye is trendy. Other offers include Electric's Stanton, Von Zipper's Bayou and Revo's Iconic style from their 1998 collection. Roxy has a thin retro cat eye shape in their lifestyle segment, too.
The biggest trend in materials is the use of sustainable alternatives. Most brands choose injected thermoplastics for their performance styles, and acetate or metal for their lifestyle ones. These options are now found in eco-friendly versions. Castor oil derivatives have proved themselves worthy. They are lighter, more flexible and stronger than other bioplastics. Some brands trust the bio-based version of Grilamid TR90. There are other bio-based thermoplastics, like Rilsan G850. "Each frame is now made from 45% plant-based resin", announces Samuel Nelson from Dragon. Other brands joining this trend are Bajío, Bolle, Spy+, Spect, Melon, Spektrum, Quiksilver, Roxy, Volcom and Electric. Z-Resin is Zeal's own take. Oakley introduces the bio-based version of their own O-Matter composite. Practically every lifestyle collection is using handmade bio-based acetate. Electric chooses Mazzucchelli's M49 for their premium collection. Zeal, Quiksilver and Roxy work with recycled PET from water bottles. Zeal also uses Seagrass, a combination of recycled plastic and grass fibres. Each pair in Dragon's Upcycled collection equals five 100% recycled water bottles. Loubsol is expanding their recycled range.  Naked created their own CO2RE®, combining plastic and plant-based materials. 50% of their Hawk style is made with CO2RE®, and they plan to expand. We find metals in many premium collections. Revo Black features lighter frames made of 100% titanium or stainless steel / carbon fibre combinations. Quiksilver and Roxy also feature metal in premium styles.
Lenses.
Lenses are made in either polycarbonate or mineral glass, depending on intended use. Polycarbonate offers lightness and good impact resistance. Mineral glass ensures the best optical clarity and scratch resistance. Most brands offer the two, with technology to enhance vision and keep our eyes healthy. 
Polarisation is widespread. Dirty Dog uses top grade TAC layered lenses. Electric infuses the polarisation into the lens, rather than coating it. Their Polarised Pro lens adds other performance coatings. Loubsol's Apex Polarised lens is more scratch and impact resistant. Spect and Otis add anti-fog and anti-reflection treatments. Zeal chooses Ellume polarised lenses, made from a castor plant-based polymer.
High contrast is key. Bollé's Volt+ lens increases contrast across the colour spectrum. CeBe's Sensor high contrast lenses have a unique transmittance curve. L.I.T. is Otis' proprietary technology for mineral glass lenses. It lifts primary colours while blocking out inter-primary shades. Loubsol's Apex High Contrast lenses feature a pink base contrast boosting with multilayer coating. Quiksilver's Slash has high-definition lenses too. Naked produces a high contrast purple / green lens. Spy+ introduces the Happy Boost lens. The colour and contrast enhancement is tuned to boost the user's mood and alertness. Anon announces the launch of their first sunglasses range this Summer. It will feature their polarised Perceive lens that reduces light intensity while improving contrast and colour.
Blue light is addressed. Electric uses synthetic melanin. "We are the only brand that chooses melanin-infused lenses for all sunglasses", says Noémie Wiegenhauser. VonZipper relies on its very own WildLife Polarised Lens. "They do not only cut glare, but also block 99.9% of blue light", says its president, Greg Tomlinson. Revo utilises NASA technology. Bajío's own LAPIS technology blocks up to 95% of blue light up to 445 nm. CeBe's lenses filter up to 94%.
Automatic adjustment to light conditions is important. CeBe offers their Zone Vario photochromic lenses. Revo introduces this technology with Serillium lenses. Zeal combines photochromic technology with polarised protection in their Auto Sun lenses. Loubsol introduces the Apex Photochromic lens. Quiksilver and Roxy also have them on offer.
There are more technologies worthy of mention. Oakley is expanding the selection of styles made with their physiomorphic technology. Their Prizm lens reveals nuances that would normally be missed by the naked eye. Otis' Reflect lenses reduce glare by reflecting the light back out instead of absorbing it. Dragon's Luma Lens enhances clarity and reduces eye fatigue. Spektrum, Spect and Quiksilver use hydro and oleo-phobic treatments. Spect's new seamless lens construction creates an aerodynamic front that protects from the wind. They focus on cylindrical lenses with flatter optic and maximum field of vision. Zeal introduces their RAW concept featuring a high-performance bio-based lens from Zeiss.
Sustainability.
There are interesting sustainable practices, beyond materials. Packaging is greener too. CeBe will deliver their glasses in a new glue-free origami box made of FSC certified cardboard. Bajío has replaced standard leather for cactus leather that they grow in their backyard. They print their recycled cards with 100% natural algae-based ink and the paper tape used for sealing is biodegradable. Melon's glasses come in a Repreve microfiber bag. Loubsol is switching to cardboard or paper and is bringing their production to Europe. Zeal works with a zero-waste lens lab. Dirty Dog uses agencies to monitor their factories for ethical practices.
Retailer Support.
There are exciting marketing stories that will roll out online and in-store. Bajío launches the Odissey Expedition to identify and address environmental issues. Bollé launches the "Athlete Tested" Performance campaign, and their "Shaped by the Elements" Sports Lifestyle campaign. CeBe celebrates their 130th anniversary, we expect some noise about that. Revo pushes their founding idea of using NASA tech, which resulted in the Revo Light Management system. Dragon relies on athletes such as Bryan Iguchi and Rob Machado for their push. Zeal's motto is "Follow the Sun". Loubsol has teamed up with The Freeski Academy and LS Factory Team in the Alps. They will have over 100 kids and 15 coaches testing their products and creating content. Melon has a collaboration with the brand Eivy and another one with MTB legend Rob Warner. Spektrum will push their new RAW concept, while Naked celebrates "being back outside". Electric has two powerful collaborations. One with world champion surfer John Florence, and another one with actor and activist Jason Momoa. Oakley continues to roll their "Be who you are" campaign, celebrating self-expression through storytelling. These stories will serve as a vehicle to communicate about the technology, supported with store staff training. 
Most brands report mild stock and delivery issues, if none at all. Most of them learned valuable lessons from the past two years. They already had systems in place to avoid delays due to bottlenecks in production. They advanced forecasting. They increased stock monitoring and purchasing. In some cases, they moved the production closer to their markets. Brands offer a rich catalogue of technologies and well managed stock levels.  Retailers will be able to satisfy any demands they come across.