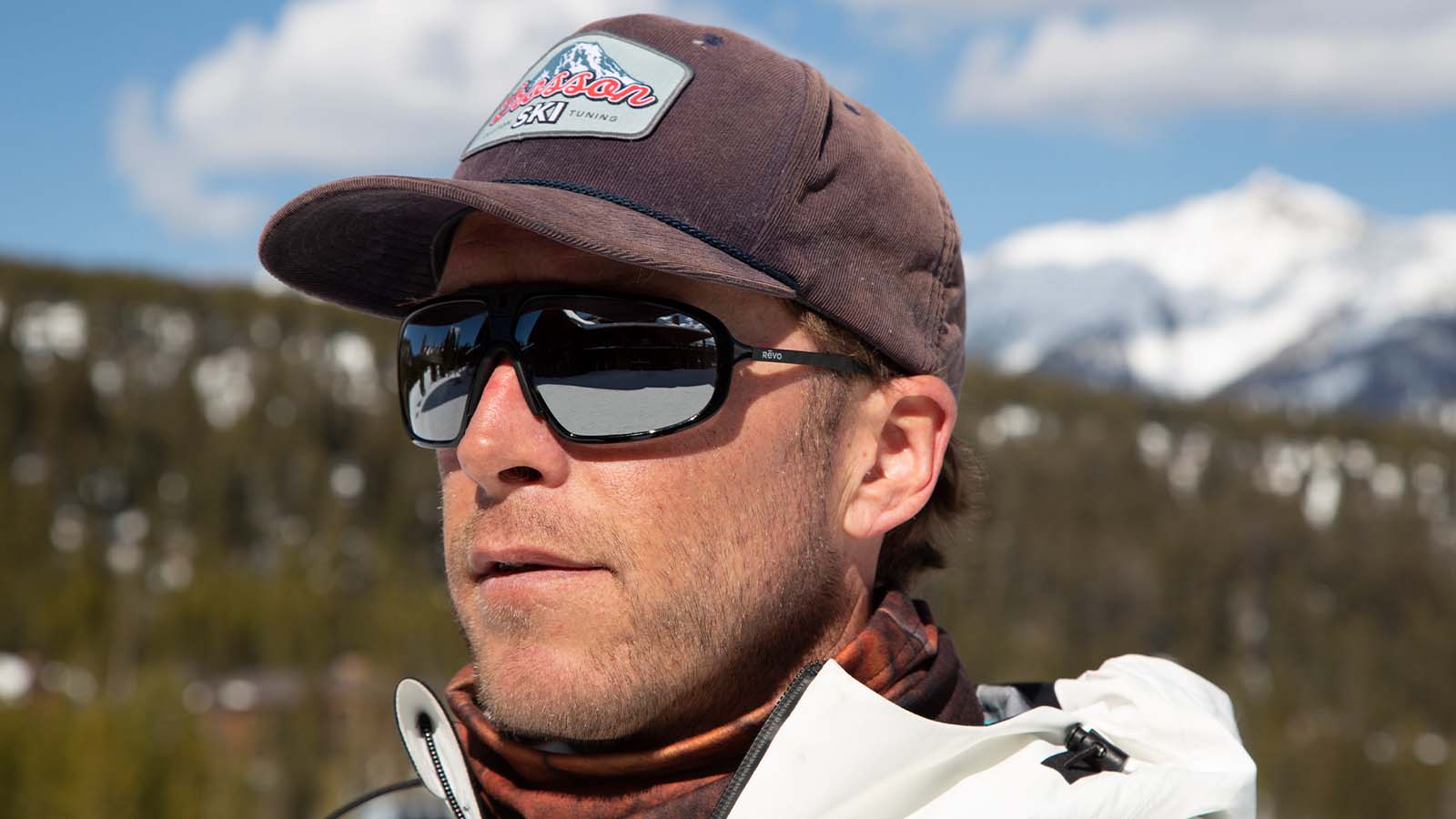 Revo 2022 Sunglasses Preview
Retail Buyers Guide: Sunglasses 2022 Retail Buyer's Guide
Brand: Revo
Interviewee: Bori Kereszturi, Product Designer
What are the key trends in sunglasses for board sports for 2022?
Versatility – one pair of sunglasses should fit all needs. Whether you're in the mountains or on the beach, your sunglasses must be ready for any activity, weather, or lighting condition. Premium and durable frame materials, and state-of-the-art lenses are just as important, if not more, than unique styling.
How are you segmenting your sunglasses and what are your main price points?
Revo consists of two primary collections: sport performance and lifestyle. Within the two, customers can find styles equipped with Serilium+ lenses between $179 and $249, shop our crystal glass lens collection at $299, or experience the Revo Black collection featuring photochromic lenses and premium frame materials at a higher price point, starting at $329. All collections feature NASA-based polarized lens technology.
Where do you expect your biggest growth in 2022?
We've seen a great response to our premium collections that feature photochromic Serilium and Crystal glass lenses. We're continuing to build on these collections and diversifying styling with the same advanced technology.
What frame shapes are most popular from your offering and why?
Our core business is wraparound frames with 8-base lens technology which cater to a wide range of outdoor activities.  Aside from sport performance frames, we see a lot of interest in vintage styling; both from a younger audience as well as the core Revo customer from the 90s.
Are you introducing new frame shapes this year? If so, describe.
We are always coming up with new shapes to set ourselves apart. With our new frame shapes, we are finding the middle ground between sport performance and lifestyle, making sure our sunglasses are the go-to for all outdoor types. We are primarily experimenting with wrap shapes; Alpine and Freestyle in our Bode Miller capsule collection are a testament to our curiosity and dedication. The two styles are navigator-wrap combinations, with carbon fiber bridges and temples. Additionally, we're bringing back fan-favorites like the iconic Icon from our 1998 collection, updated with a more modern oval eye shape, with a titanium frame front and handmade acetate temples.
What are the main materials used in your current sunglasses offering and why?
We offer nearly every frame material you can imagine. Our performance collection largely consists of TR90 injection frames and bendable plastics, and our lifestyle collection is generally handmade bio-acetate or stainless steel. In specialty collections like Revo Black, one can also find lighter-than-air frames made of 100% titanium, or stainless steel-carbon fiber combinations.
Are you introducing new materials this year? If so, describe.
The recent launch of the Revo Black collection served as an introduction to carbon fiber and titanium as part of our permanent collection. Additionally, all our handmade acetate frames are now produced with an eco-friendly, biodegradable material. Lastly, we are using an Easy-Swap technology in our Revo x Bode Miller goggle collection which will also be available in our sunglass assortment later this year.
What lens technologies are you currently working with?
Revo has the best lens on Earth. We feature NASA-based polarized lens technology in all our lenses. Each lens is polarized, blocks 100% of UVA/UVB/UVC, protects against blue light, is digital device friendly, and has superior contrast and unmatched visual acuity.
Will you introduce any new lens technology this year?
We are newly offering photochromic lenses, which are lightweight and impact-resistant Serilium lenses that automatically lighten and darken in changing light conditions.
Which lens colours and tints will you be offering this year?
We offer a wide range of lens colors in a variety of lens materials. Our Serilium+ nylon lens is available in mirror colors; blue, green, grey, gold, pink, brown, amber. Our heritage glass lenses are available in a blue mirror and a smoky green. Photochromic lenses are available in blue and green mirrors.
Which frame colours and graphics will you be offering this year?
In addition to the classic black, tortoise, and crystal colors, we added new colors to our best sellers, like crystal orange and blue. Our horn colors are also widely popular, like blue and amber horn, produced in eco-friendly acetate.
If you do prescription glasses: What are the main trends here and what will you be offering this year?
With the recent launch of Revo Rx, customers can now add their prescriptions to Revo's legendary polarized lenses on Revo.com. Revo's team has produced the perfect Rx sunglass lens that offers improved contrast and clarity while providing unmatched protection form UV light. Revo Rx collection offers the same game changing visual experience the brand has been known for since 1985.
Have you implemented any sustainable practices in your production and shipping processes ?
Our packaging is produced with recycled materials, and our entire handmade acetate collection is produced with eco-friendly, biodegradeable acetate.
What are your marketing stories?
From a marketing perspective, we focus on Revo's heritage, technology, and community. We are an iconic, independent, American brand rooted in heritage and the passion to innovate. Our story starts in 1985 with one man, optical engineer and avid skier Dr. Mitch Ruda, and one unique idea: adapt space-based technology to create high performance eyewear. With this revolutionary finding, Dr. Ruda created the Revo Light Management System™. Each Revo lens has multiple coatings for the highest level of protection and the sharpest possible vision in any light condition. Revo is the first-ever performance eyewear brand, and the first to utilize NASA technology. Innovation and independence are at the core of everything we do.
How are you supporting retailers to sell this category?
Being a small team at an independent company, we understand the importance of and prioritize interpersonal relationships. Our customer service, sales, and marketing teams are always ready to help with training, personalized marketing programs, and follow accounts closely. We offer interesting incentive programs, produce unique in-store displays, feature our retailers on our social media, and promote their events. Additionally, we have a passionate ambassador team who are continuously creating compelling content for both social and in-store use.
Have you suffered stock issues or delivery problems due to supply chain bottlenecks? If so, what solutions have you put in place?
Absolutely. We are now doing our best to forecast further in advance, and are overstocking to accommodate delayed deliveries.
Best Sellers
Descend N
Revo's signature style, Descend N remains our most popular style. The 8-base rimless wraparound is equipped with elastomeric nose pads and temple tips which keep the frame comfortable and secure. Designed with MotionFit™ technology, this frame feels lightweight all day, while the NASA-tech lenses protect the eyes from harmful rays and glare.
Horizon
This refreshed vintage navigator is cut from a single sheet of titanium, allowing for a solderless look. The titanium construction makes Horizon exceptionally light, and photochromic lenses automatically lighten and darken in different light conditions to protect your vision and enhance clarity. This frame also features handmade acetate temples and is hypoallergenic.
Jasper
The Jasper frame is a wraparound frame with high contrast crystal glass lenses. Our NASA-tech is sandwiched between two layers of glass, providing unmatched visual acuity and protection. The glass lenses are 20% lighter than traditional glass lenses, scratch resistant, and polished to the standard of a camera lens.