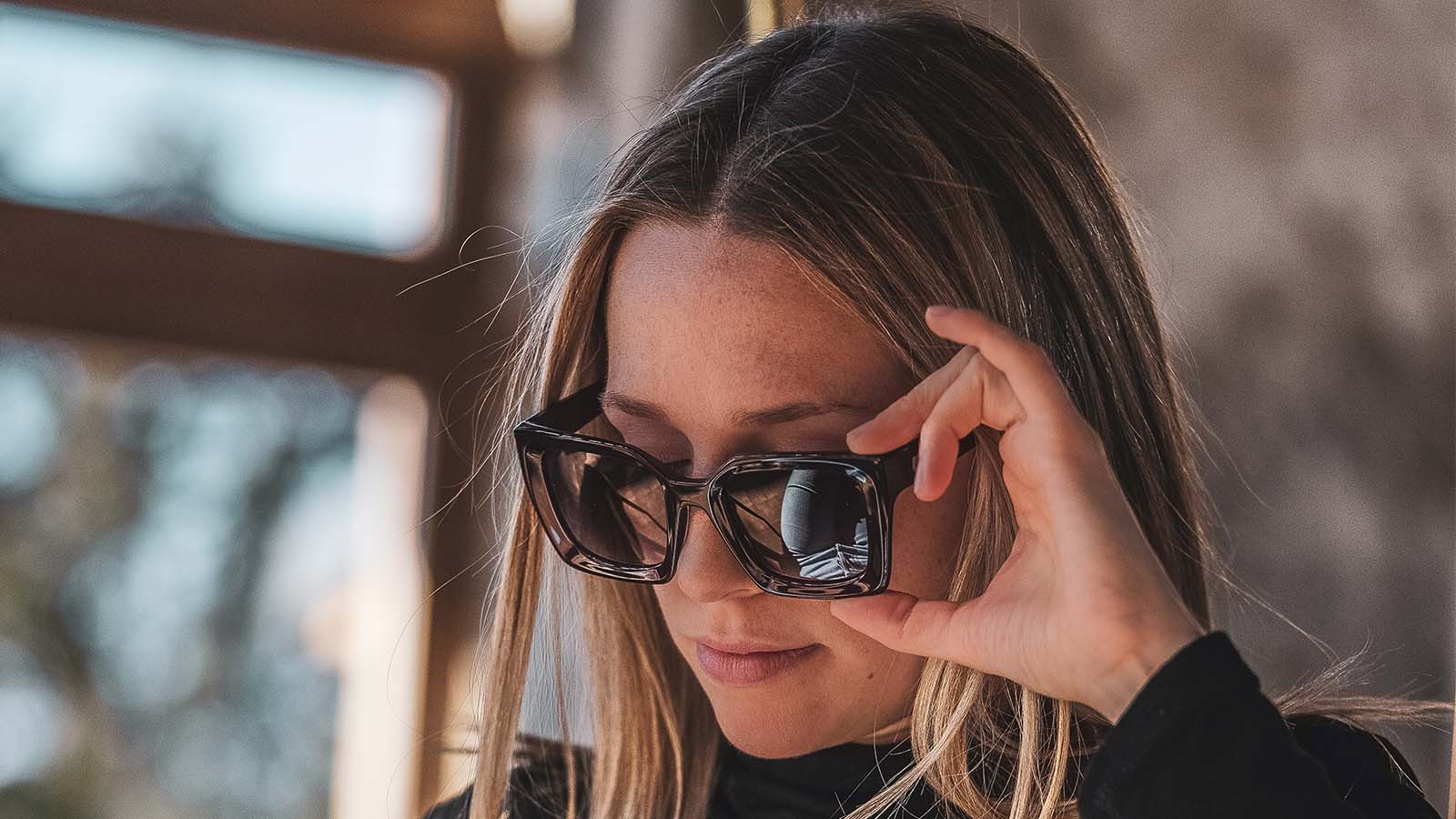 Loubsol 2022 Sunglasses Preview
Retail Buyers Guide: Sunglasses 2022 Retail Buyer's Guide
Brand: Loubsol
Interviewee: NA
What are the key trends in sunglasses for board sports for 2022?
We've been pushing our Performance Lifestyle line for a couple of years now, they are basically casual frames with a slightly more wraparound base curve, made from unbreakable TR90 plastic, and our Kraken Rubber Pads for a better hold on the face. We love how versatile they are and we believe they are perfect to have just one pair of sunglasses for both action and chill. We are also pushing more and more towards sustainability, doing everything we can to work more with organic or recycled materials for both frames and packaging.
How are you segmenting your sunglasses and what are your main price points?
We have 7 lines from our most sporty to our most fashion-oriented models : Speed, Performance Sport, Performance Lifestyle, Lifestyle, Street, Kids Sport, Kids Lifestyle. Our USP is basically to offer premium sunglasses at affordable price points. We have great honest and simple glasses from 35€ to 90€ for our most advanced products (polycarbonate polarized and photochromic).
Where do you expect your biggest growth in 2022?
In our Performance Lifestyle line. We know it's great and our athletes love it, and we're still working on getting the word out. Once the public realises the unbeatable tech at that price point, we know it will blow up.
What frame shapes are most popular from your offering and why?
The more vintage ones. Loubsol has been around for 74 years now, and we're getting a lot of love for our most daring 60s and 70s shapes. Wherever you see our "Légendes" logo, basically.
Are you introducing new frame shapes this year? If so, describe.
Yes, quite a few!
Subzero : A modern round glacier shape.
Scalpel : An ultramodern and sleek full-speed shape.
Blade and Plasma : Great full-speed shapes at affordable price points.
Journey and Wildcat : More feminine rectangular lifestyle shapes, with the Wildcat giving a compact modern-yet-vintage Cat's Eye look.
Apache and Jett : Modern takes on the aviator shape with flatter base curves.
Jalousie : A daring angular and thick frame.
Kingpin and Magnolia : Punchy metallic frames dug out of our 70s workbooks.
Kink : A compact octogonal shape and crystal colourways with gradient lenses for a unique translucent vibe.
Minnesota XL : An oversize version of our best-selling Minnesota frame.
Volt and Akira : Lifestyle Performance models for kids.
What are the main materials used in your current sunglasses offering and why?
They are mostly made of thermoplastics like TR90 for weight and strength, or CX Green Material for sustainability.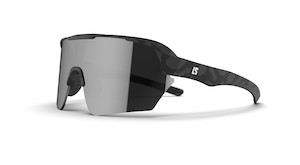 Are you introducing new materials this year? If so, describe.
Not this year, but we are working on an expanded recycled-frame line-up for SS23.
What lens technologies are you currently working with?
Polarized : A classic triacetate polarized lens at a great price point.
Apex Polarized : A multi-layered polycarbonate polarized lens more resistant to impact and scratching.
Apex High Contrast : An ultra high-performance pink-base contrast boosting with a multilayer coating.
Will you introduce any new lens technology this year?
Apex Photochromic : High performance S1-S3 photochromic lenses with broader luminosity amplitude and more neutral tints.
Which lens colours and tints will you be offering this year?
Tints : Grey, brown, blue, pink. Some gradient declinations.
Mirrors : Silver, Bronze, Gold, Blue, Purple, Teal, Pink. Most of them multilayered for a bit of richness in the look.
Which frame colours and graphics will you be offering this year?
Colours : Black, white, tortoise, pink, red; mustard, peach, green, teal, slime, navy, grey, taupe, purple, orange, clear.
Graphics : Gradients and art patterns on temples or frames for kids.
If you do prescription glasses: What are the main trends here and what will you be offering
We don't at the moment. Some fans of the brand are still getting their favourite sunglasses converted to RX by opticians, but we don't have an official range this year.
Have you implemented any sustainable practices in your production and shipping processes ?
Yes, every year we push hard to make progress on this front. We're trying to use more and more organic, recycled, or recyclable frames. Same goes for packaging where we're switching a lot of boxes towards raw cardboard or paper. We also reduce the use of paint on frames, and we are trying to bring our production closer to us in France and Europe.
What are your marketing stories?
We work with the Freeski Academy and LS Factory Team. The Freeski Academy is an influential freeride and freestyle club based in Les Arcs, Val d'Isère and the 3 Valleys, essentially next door to our design studio. Along with the LS Factory Team, it's over 100 kids and 15 coaches testing and pushing our products to destruction all year round. Other than it being an amazing way to test products, we're proud to support the next generation at the grassroots level and help develop the sport.
Another one is the Apex Photochromic technology. We were the first in the world to introduce photochromic technology to sport sunglasses back in the 70s, so it's important we keep pushing with this new generation of photochromic tech. They just are the best lenses in action sports, you can just grab them in the morning regardless of the conditions and they adapt to whatever conditions you find out there.
How are you supporting retailers to sell this category?
We are promoting this on our social feeds and the LS Factory Team riders and at action sports events like the High Five in Annecy or Ride the Snake in Tignes. We are also always happy to provide marketing support via POS materials and installations to retailers who want to push these stories further in their shops.
Have you suffered stock issues or delivery problems due to supply chain bottlenecks? If so, what solutions have you put in place?
We're lucky that it's been fairly mild. In anticipation we've moved up our development and production cycle by several months forward and we are constantly iterating our forecasting tools to anticipate when stock will get tight for specific colourways. Bringing some of our manufacturing closer to us here in Europe is also helping a lot to avoid long transport delays.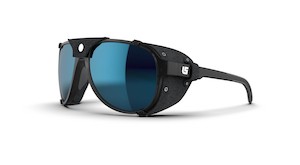 Best Sellers
Sérac : The Sérac is the descendant of the Loubsol "Glacier 2" worn by legendary extreme skiing pioneers like Jean-Marc Boivin and Pierre Tardivel in the eighties. They are made of light and flexible TR90, and their Kraken pads will keep them on your face at all times. When it's time to chill, just unclip the side shields and nose protection and wear them like a nice pair of vintage sunglasses.
Plasma : The all new Loubsol Plasma has one clear mission : Offer the masses a bold, fashion forward 'full-speed' frame that perfectly combines style and performance. Their wraparound shape will provide a strong hold and Kraken Pads will get stickier when you start sweating to make sure your Plasmas stay locked on when you are in the zone.
Jalousie : A very thick, angular and concave frame, one of the boldest sunglasses in our collection. Available in a piano-style glossy black or a mesmerizing crystal purple, we're stoked to have gotten these out there for a crazy affordable MSRP at 35€.