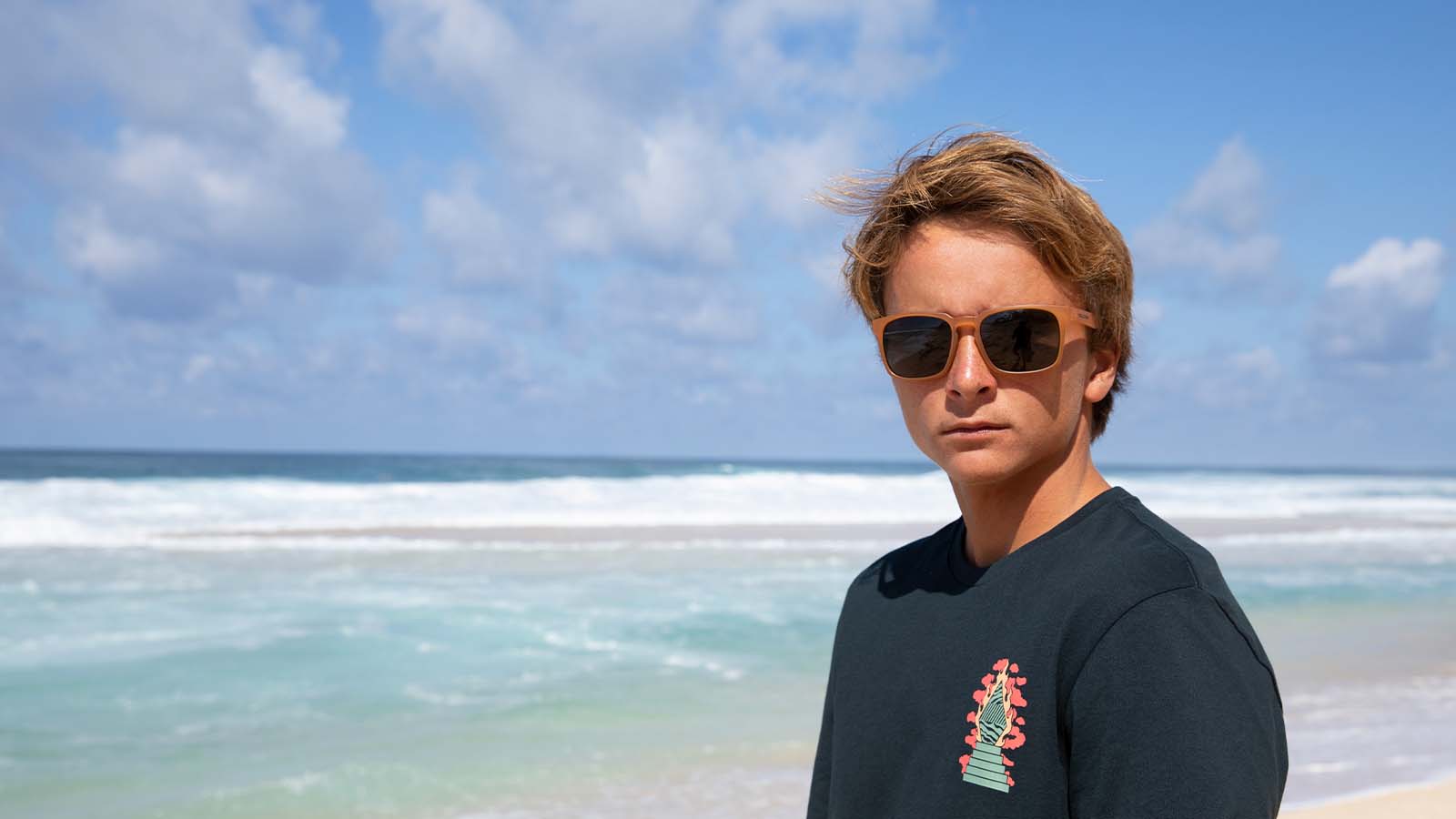 Volcom 2022 Sunglasses Preview
Retail Buyers Guide: Sunglasses 2022 Retail Buyer's Guide
Brand: Volcom
Interviewee: NA
How are you segmenting your sunglasses and what are your main price points?
Our price range goes from 55€ to 85€. We have 3 categories:
MEN'S: Versatile style, performance features, macho vibes.
MOD: Fashion forward frames, designed for everyone, weirdo vibes.
WOMEN'S: Everyday cool, rounded and cateye shapes, girl boss vibes.
What are the main materials used in your current sunglasses offering and why?
Volcom Eyewear is made from Rilsan® Bio-Plastic.
Rilsan® is created from a family of high-performance polyamides derived from renewable castor oil feedstock. The castor crop is inherently drought resistant, requiring very little irrigation or fertilization. As a result, it can grow in arid regions where and can be sustainably farmed. Rilsan® is lightweight, renewable, recyclable, durable – a winning combination!
What lens technologies are you currently working with?
We're working with polarized lenses reducing debilitating glare from surfaces such as water, snow, and glass, while providing superior colour contrast and reduce eye fatigue. Volcom lenses also offer 100% UVA/UVB protection.
Which lens colours and tints will you be offering this year?
We offer grey, bronze, blue, yellow, rainbow, pink, purple, red and silver lenses.
Which frame colours and graphics will you be offering this year?
Volcom eyewear is an eclectic collection of sunglasses as diverse as the people they are built for.
Best Sellers
ALIVE: A blend of then and now for versatility.
Lightweight Eco-True Bio-Plastic
Polycarbonate, 6 base lens
100% UVA/UVB protection
Available in Polarized
49h – 145w – 132l (Medium Sized Frame)
Includes Microfiber Sunglass Bag
SUBJECT: Loose moves, tight turns.
Lightweight Eco-True Bio-Plastic
Polycarbonate, 4 base lens
100% UVA/UVB protection
48h – 144w – 145l (Medium Sized Frame)
Includes Microfiber Sunglass Bag
MACHO: Bing your jetski bro-ski!
Lightweight Eco-True Bio-Plastic
Polycarbonate, 6 base lens
100% UVA/UVB protection
Performance nose grips
55h – 145w – 123l (Large Sized Frame)
Includes Microfiber Sunglass Bag