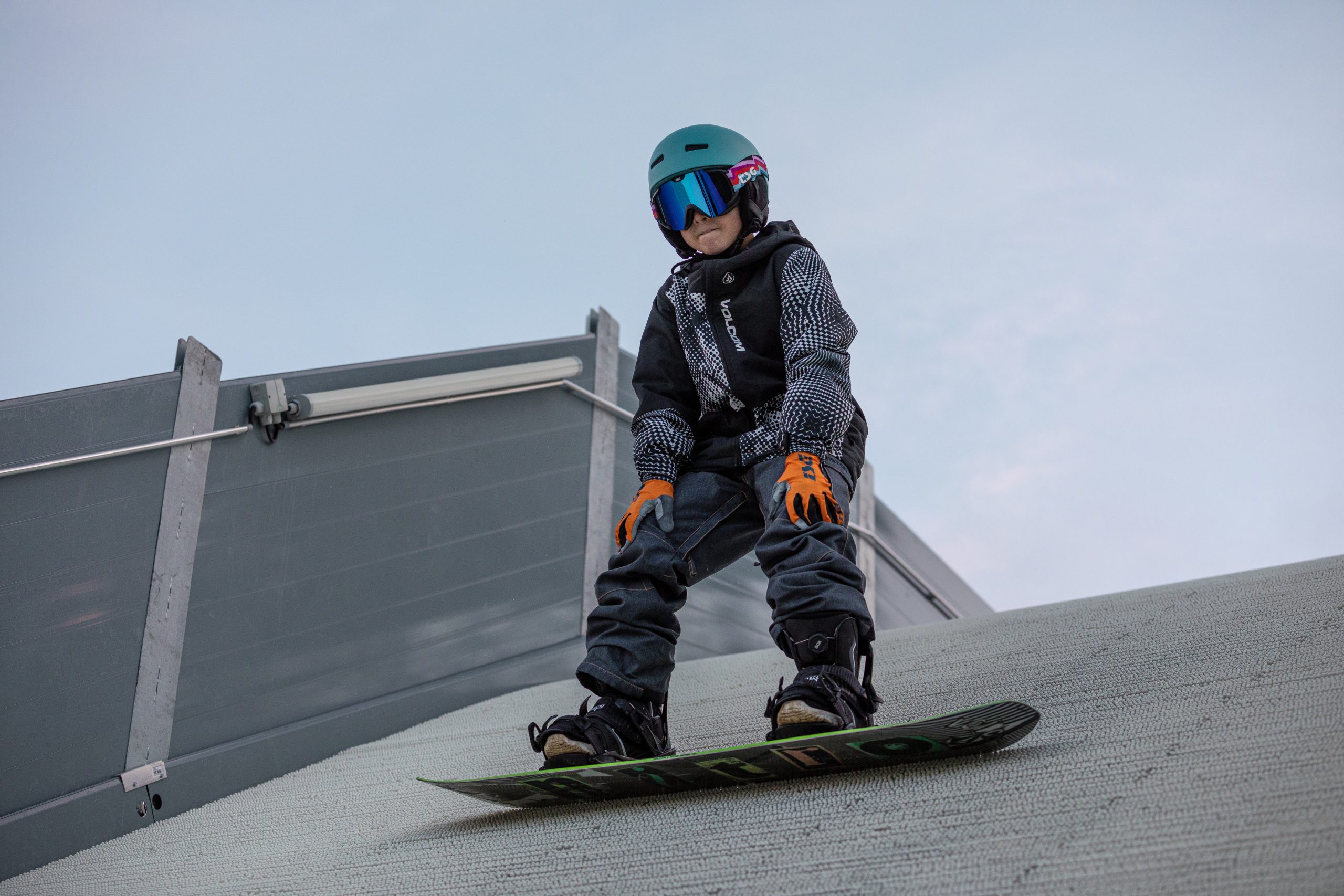 TSG 2023/24 Snow Helmets Preview
Retail Buyers Guide: Snow Helmets 2023/24 Retail Buyer's Guide
Brand: TSG
Interviewee: Nadja Herger, Head of Communication
What are the key trends in the snowboarding helmet market?
After 2 years of Corona, ski season will finally be back to normal. I'm curious to see what effect this will have on buying behaviour. The core snowboarders have of course also been in the snow for the last 2 years. Equipment that fits well with spiltboarding was in demand there. The increased need for safety that comes with moving in the backcountry has given the topic of protective equipment an additional kick.
The topic of all-season becomes interesting in the area of safety riding. Products that are not only designed for a specific sport, but can be worn across different disciplines. We have worked on a helmet that does just that. The All Terrain helmet is triple certified for skate/bike, snow and water sports.
Are your products targeted to specific customers / rider types?
TSG offers helmets across our collections that appeal to almost all types of customers and riders of any skill level. We concentrate on our main business, designing helmets that do their job and fit extremely well. We are not looking into adding uncountless side gimmicks in order to have marketing stories to tell. The more you add the higher the price, but at the end the helmet must save you from severe impact when you fall. This is what they do. Rooted in freestyle but reaching out to freeriders and all-mountain riders TSG offers a big line consisting of 15 different helmet models.
What were your biggest sellers in 2022/23 and why?
The classic Gravity helmet stays our most popular lid. Appealing design, great fit, the features you really need and a wide selection of colors. It's that easy! Followed by the Vertice, similar design but with a lighter in-mold construction and an added size dial fit for more finetuning.
Do you have any innovations in terms of design or materials for 2023/24?
With the All Terrain helmet we launch our first triple certified helmet. It can be used and is certified for snowboarding, biking, skateboarding and watersports, such as wakeboard or kitesurfing. The kit consists of 2 pairs of ear pads, one for winter sports, one for watersports. And you have a removable rain & wind blocker inside that can easily be removed when you need more ventilation. So all in one package for riders that prefer one helmet for all activities.
Are you implementing sustainability in your products and production processes?
We are in the process of analyzing our packaging across all product segment and finding more sustainable solutions without having to rise prices.
Are you offering any accessories to your helmets?
Click-in visors and spare padding kits.
What are your marketing stories for 2023/24?
The All Terrain helmet
How are you supporting retailers to sell this category?
We are planning to produce videos with our team riders that reflect this all-season all-sports lifestyle.
Is your production impacted by raw material scarcity or cost increase? If so, what solutions have you put in place?
Thanks to our good and long-standing relationships with our producers, we had no problems here. Shipping is the bigger challenge.
Key models for 2022/23
The All-Terrain is the first ever action sport helmet designed, tested and certified for all sports and all seasons. It combines the best features of bike, skate, water and winter lids in an all-singing-all-dancing full-wrap, low fitting, in-mold helmet, that is finished off with interchangeable water and winter specific ear pads. It comes in a wide range of sizes, so its lightweight versatility is accessible to all, while removable comfort pads, TSG Dial Fit and Tuned Fit Systems make the fit fully customisable. Last bu not least, 12 aerodynamic vents and Airflow channels add to the helmet's comfort and coolness, making the All-Terrain the go-to head protection wherever and whenever you ride.
The Vertice is designed with our popular Snug Fit Design, which provides safe fit and exceptional comfort. Thanks to its in-mold construction, the Vertice is extremely lightweight. Its sophisticated size adjustment works in two steps: The Dial Fit System easily adjusts the interior of the helmet to the shape of your head, while the Tune Fit System enables additional fine-tuning, as the helmet comes with different thickness comfort pads, which allow you to adjust the fit on the interior of the helmet. Venting channels ensure breathability and fresh airflow to your scalp.
Designed to perform on all parts of the mountain in all-conditions, the Tweak helmet combines very light inmold construction with our dial-fit system and adjustable venting, delivering highly customisable comfort in a variety of on-hill scenarios.
In-mold construction, Dial Fit System, Low Fit, Closable venting, 10 vents with air flow channels, Coated front rim, Removable comfort lining, Removable soft ear pads and neckroll, Goggle lock