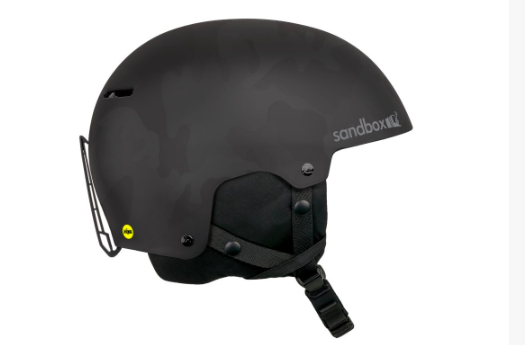 Sandbox 2023/24 Snow Helmets Preview
Retail Buyers Guide: Snow Helmets 2023/24 Retail Buyer's Guide
Brand: Sandbox
Interviewee: N/A
What are the key trends in the snowboarding helmet market?
The key trends we see in the helmet market are still safety and comfort. The most important thing we see for consumers is off the shelf fit and the want for safety technology like Mips incorporated.
Are your products targeted to specific customers / rider types?
Snowboarders. It is who we are and what we know, but we have seen the customer growing with young families and overall increased use of helmets especially in North America.
What were your biggest sellers in 2022/23 and why?
Our Classic 2.0 helmet with a brim continues to provide a unique product to the market with it's clean aesthetic and low profile fit.
How are you segmenting your 2023/24 snow helmets and where do you expect the biggest growth?
We segment between Mips, kids, and our mainline collection. We expect our Mips collection to see continued growth year over year.
Do you have any innovations in terms of design or materials for 2023/24?
We have incorporated a fit system to all helmets for 2023/24 to improve the fits and head adaptability. We continue to feature Mips, and have expanded on the success of that offering.
Are you implementing sustainability in your products and production processes?
We are now a Certified B Corporation so this gives us a clear roadmap of where we want to go. The B Impact Assessment is an amazing tool that provides us with a framework for continuous improvement on what we have already established.
Are you offering any accessories to your helmets?
We now offer a collection of helmet liners, balaclavas, and hoods that are compatable with all of our helmets.
What are your marketing stories for 2023/24?
As one of the few independent helmet companies it can be difficult to compete with the marketing budgets of the conglomerates so we tend to take a grassroots stance on marketing. Curating a team of amateur and pro athletes who use our helmets while also being one of the few brands to use bold prints on helmets.
How are you supporting retailers to sell this category?
We have developed in-store helmet racks for retailers to merchandise our helmets and accessories.
Best Sellers
Sandbox Classic Helmet w/ MIPS – Black⁠
⁠Our signature style, the Classic 2.0 with the MIPS Protection System. Its minimal design, patented vent system and signature brim provide style without compromising protection. Specific to the snow edition is a soft-touch matte finish on a tough ABS shell with an EPS liner tested to reduce the force transmitted to the head in case of a crash.⁠
Icon Helmet w/ MIPS ⁠
⁠
The Icon with the MIPS Protection System combines a sleek, and timeless silhouette with our superior patented venting and airflow system, previously only available on the Classic 2.0 model. The best of both worlds, the Icon provides style and protection, a low and comfortable profile and a cooler ride. ⁠
Sandbox Balaclava
The original Sandbox Balaclava made from 93% Polar Fleece and 7% Spandex fits perfectly underneath Sandbox helmets. The tight-knit fabric provides protection from the elements while also wicking moisture to the fabric surface for quick drying.