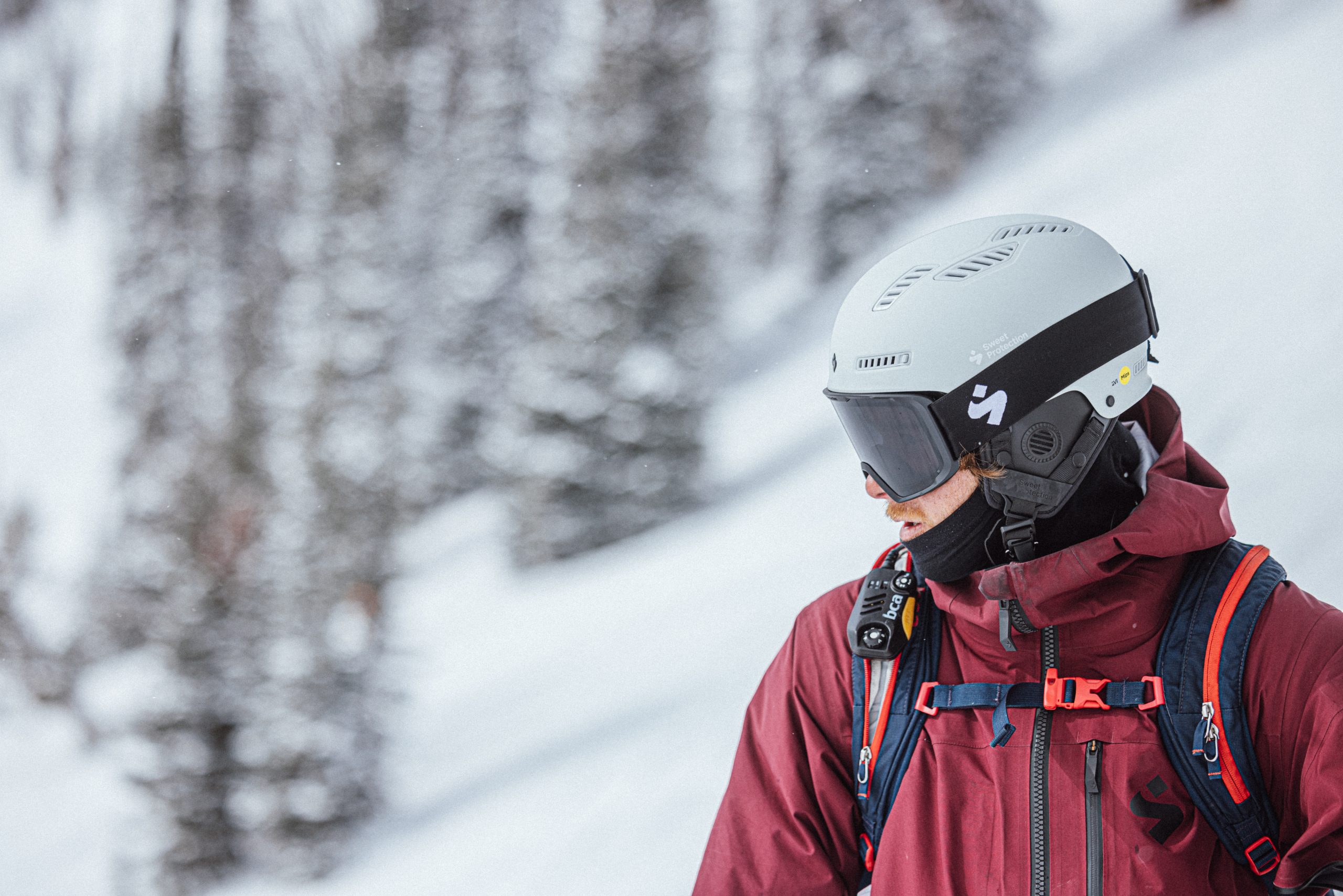 Sweet 2023/24 Snow Helmets Preview
Retail Buyers Guide: Snow Helmets 2023/24 Retail Buyer's Guide
Brand: Sweet
Interviewee: Atle Enbert, Sales & Pascal Herrmann - Marketing
What are the key trends in the snowboarding helmet market?
The key trends are first and foremost increasing the performance of the helmets through technology that will add safety. In our new range of 2Vi® helmets (our latest and premium technology platform), we have several unique features that increases performance without adding weight or volume. In addition, we have focused on user friendliness and comfort for our new range. Instant comfort and making sure your helmet is easy to dial in is important.
Additionally, our helmets are designed to work with our goggles best together. This will help to have the best possible interface between helmet and goggles.
Are your products targeted to specific customers / rider types?
We have always designed our products for a specific user in mind and will continue to do so. We believe this is what really sets our range apart. Every type and style of skiing/snowboarding has different requirements, and to specifically design a product to the different types/styles of riding you do, makes life on the mountain better. You might think everyone has almost the same requirements from their products, but they really don't.
What were your biggest sellers in 2022/23 and why?
Our new 2Vi helmet platform implemented in the Trooper 2Vi Mips, Grimnir 2Vi Mips and Igniter 2Vi Mips has caught on in a big way. We also have solid feedback on our entry level models, in the Winder and Winder Mips.
How are you segmenting your 2023/24 snow helmets and where do you expect the biggest growth?
We have helmets for every segment of our market, but being a technology and design driven brand, we have a wide range of premium offerings for freeride, park all-mountain and racing. We expect our biggest growth to be with the freeride segment, as this is also where the core of the brand lies.
Do you have any innovations in terms of design or materials for 2023/24?
Yes, we're now implementing our 2Vi platform into our FIS racing helmets. By doing this we're able to offer even better performance while offering a huge step in comfort. The new Volata 2Vi Mips helmets will as well offer another huge step forward in comfort.
What colours and designs are you featuring in your 2023/24 collection?
Any standout collaborations? We're offering a new range of colors that really pop in addition to more toned-down choices. The full color story is very well coordinat-ed with our eyewear collection, making sure our customers can mix and match and create their own unique style. We're super excited about our new range, and I believe this is the best one yet!
Are you implementing sustainability in your products and production processes? We always put performance as number one, making sure we have long lasting products. We always strive to make the most eco efficient solutions where possible, and this is one of the major projects moving forward.
Are you offering any accessories to your helmets?
We're offering audio solutions with our co-lab with outdoor tech, and most of our helmets are audio-ready!
What are your marketing stories for 2023/24?
We will focus to continue our brand story using our brand activation platform "Live To Play Another Day". The platform features a cross cut of our athletes in their daily adventures pushing boundaries complemented with our brand story and approach to product design, development and testing.
The platform will be enriched by compelling launch moments that feature our new helmet technology 2Vi® within the freeride and race segment. Additionally our own goggle offering with our RIG® lens technology will be part of the mix, led by a newest innovation: Connor RIG® Reflect goggles
How are you supporting retailers to sell this category?
Our partners will benefit from a 360 approach, getting access to a compelling toolbox for on- and offline presentations, product clinics, PR and authentic story telling through our athlete and influencer platform.
Is your production impacted by raw material scarcity or cost increase? If so, what solutions have you put in place? We have been able to run our production fairly smoothly through the recent challenges, but we're hit by the same in-crease in cost of raw materials like everyone else.
Best Sellers
Our hero models would be or products within the 2Vi® Mips range. 2Vi® is our next generation helmet platform featuring a very advanced shell technology, shock absorbing structure and a unique Mips implementation. The range includes the Trooper 2Vi Mips, Igniter 2Vi Mips, Grimnir 2Vi Mips and new to this season the Volata 2Vi Mips race helmets.
The range starts with the Igniter 2Vi Mips. This is a very well vented hard-shell helmet with minimum weight and volume for all-mountain use. Next is the Trooper 2Vi Mips, which is a super robust freeride helmet. The Trooper is our most iconic product and features a carbon fiber reinforced shell in addition to all the other 2Vi features. The Grimnir 2Vi Mips is our ultimate offering and has all the bells and whistles. The highlight being the race derived full carbon fiber shell. Finally, we're now offering the 2Vi platform into our race helmets for winter 23/24, in the Volata 2Vi Mips and the Volata Carbon 2Vi Mips.