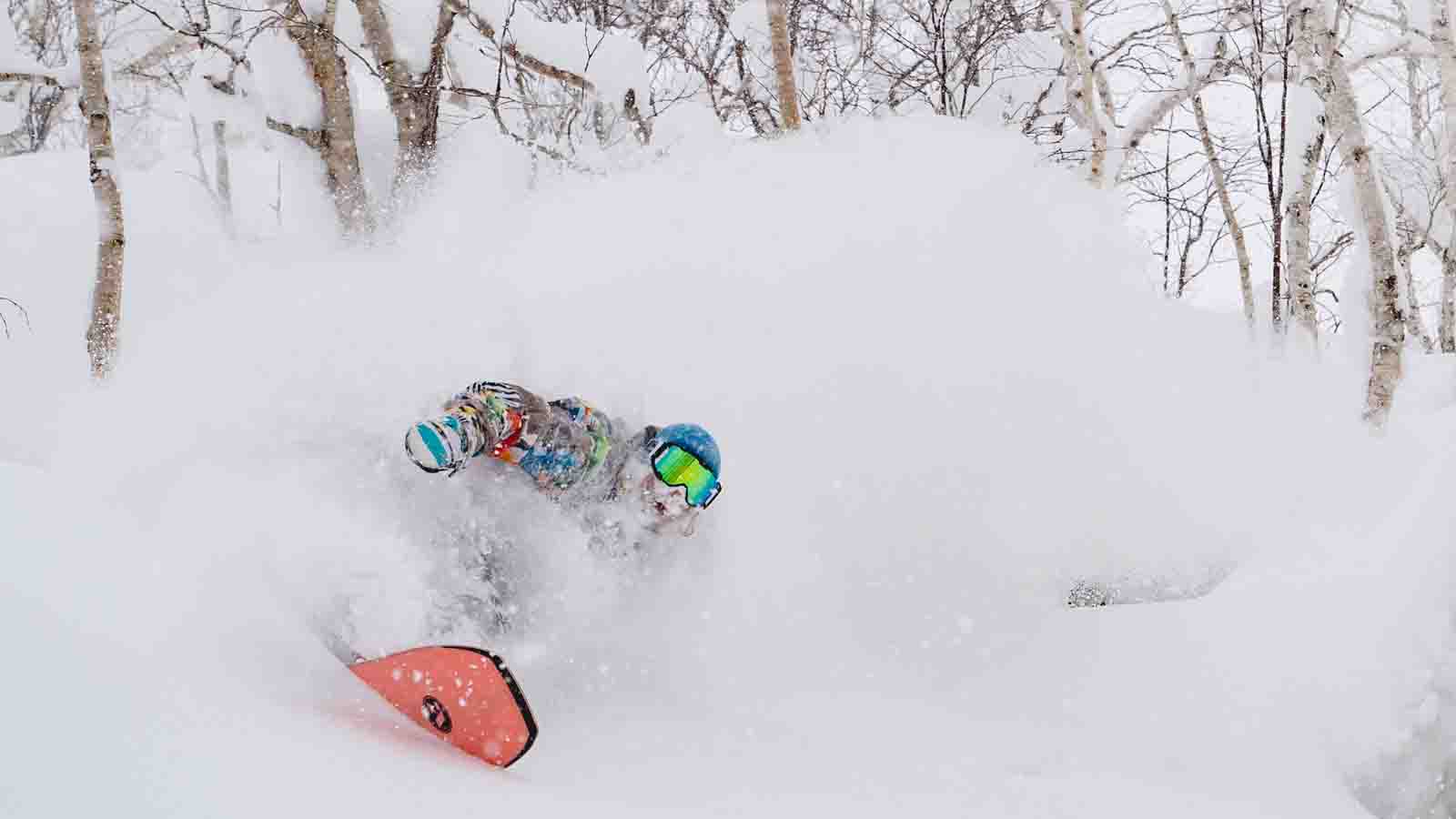 Melon 21/22 Goggles Preview
Retail Buyers Guide: Goggles 21/22 Retail Buyer's Guide
Brand: Melon
Interviewee: Neil Slinger, International Sales
What are your main price points for next season?
Keeping our range simple is important – we split it into two levels. Regular Zeiss lens models for 100 Euro retail. And Zeiss Sonar lens models for 130 Euros retail. We may do some tweaking down on the prices, still to be decided.
How healthy is the market in Europe?
For snow goggles when you cannot go snowboarding in most of the Alps? Could say it's a bit tough right now. The flooding of the market with lots of Instagram brands now selling their goggles for 2 for 1 or 30-50% off definitely doesn't help things, but we believe if we continue to offer the best lenses out there by Zeiss, and stand behind our custom concept with some fun designs, we will continue to appeal to the right consumers.
What is the impact of COVID-19 on consumer demand and supply chains in your segment?
It's pretty much put many markets on hold. We have had sales into some new snow markets, and Scandinavian areas seem to be happily moving forward, but the Alps seem to be in a period of stagnation with all the lockdowns enforced by the governments on ski lift services. We don't have any supply chain issues, and our close work with our new Italian partners keep things moving quickly with short lead times.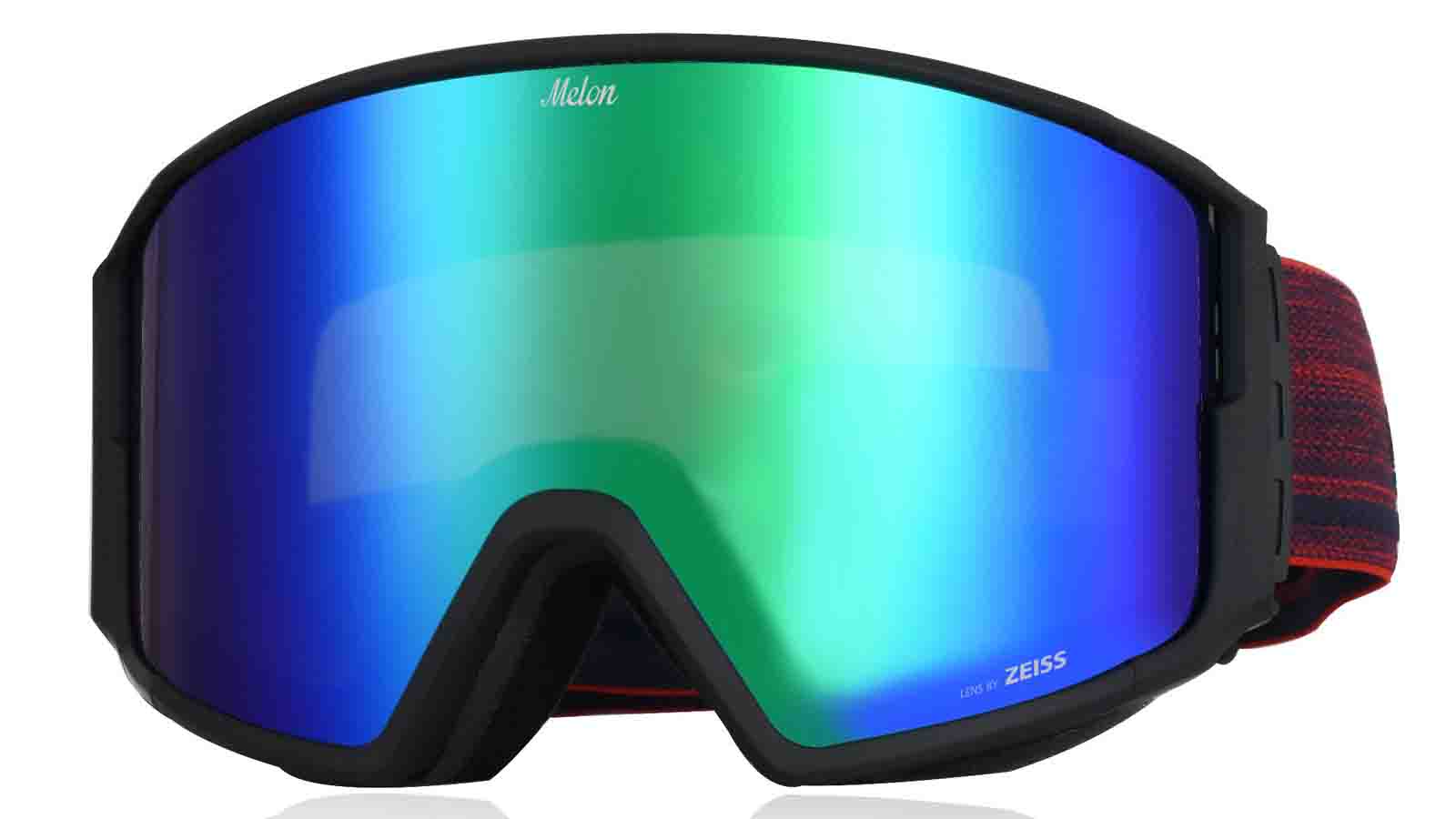 How are you supporting retailers through the pandemic situation?
Not pressuring anyone. We are fine, we have a solid backbone with other product and market segments, so for us, its important retailers only take the product if they really need it and are sure they can sell it. We are also happy to test some small sale or return batches in key retailers who want to try the custom Melon concept in their stores during these times. Important is being open with one another and not taking anyone for a ride.
What are your top three product stories for 2021?
For Winter we will release a new quick-release lens goggle model which we are excited about. We have remained with regular lens change so far, as it has proven to work well for us, but we do need to look at consumer demand which seems to be pushing in that direction.
Snow performance sunglasses are also a hot topic on our line list for next year. Off the back of the success of the Alleycat Snow with ZEISS snow lenses, we will release our second model next year with a full-frame design, foam brow padding and of course ZEISS Snow lenses.
We also have some interesting collaborations up our sleeves such as the one we did this year with the lovely folks over at EIVY (sold out almost as soon as it landed), and the range we produced for Horsefeathers.
Any new shapes for 2021?
Yes, one new shape with a quick change lens system. Name not yet decided. While most others are moving to a very minimalist frame, we will continue to keep a good amount of frame to add to the aesthetic with a multitude of colour options. We are lucky in that we don't put all our eggs into the wholesale market, so we take our time and don't focus too much on landing preorders half a year ahead of when they are needed – we give the shops time to place orders, and don't pressure them to forecast before the Winter even got going.
What are the tints/colours on trend this season?
This year has been killing it with Neon Yellow in frames, so most likely that will continue into the mainstream next season. Because of our custom concept, we keep 90% of the line as it is, and add 1-2 limited-edition releases of frames and straps each season – something we don't finalise till last minute. Dark Smoke lenses seem to be moving better than ever before, a move away from the typical chrome colours.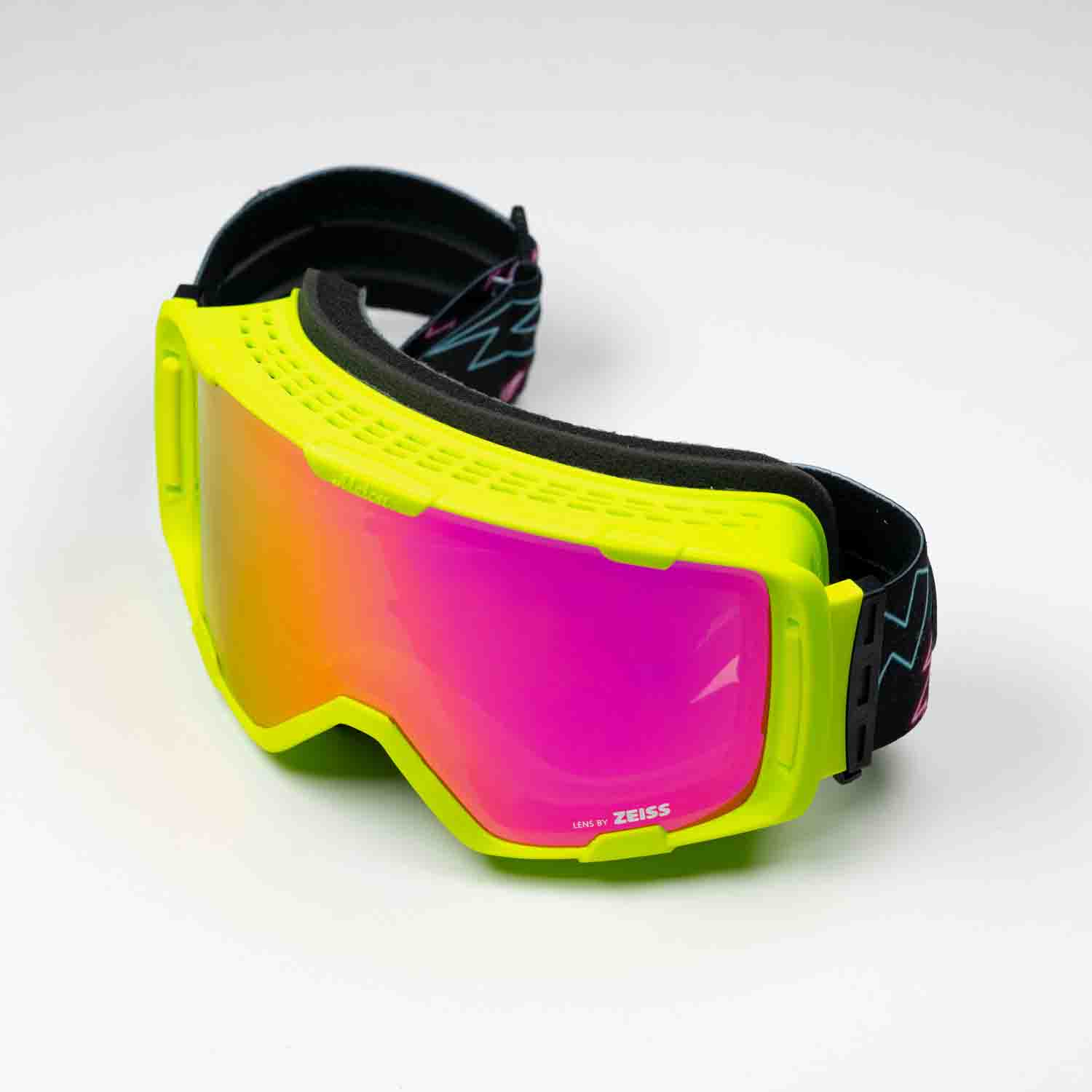 How important is helmet compatibility in your strategy?
All of our goggles and sunglasses are developed to be compatible with as many helmet models as possible. The mobile strap connections seem to do a great job giving us a good fit across the board.
What new technical features are debuting for 2021?
Quick/Magnetic lens change will be a first for us – some may say a little late, but for us, it was more important to bring the best lenses onto the market than push too much into what was at first a bit of a gimmick. Now we have a system which we are happy to use with our brand.
We will also be moving a lot of our goggle production to Italy next year, as well as our sunglasses range. This will allow us to develop technologies much faster, and also help us reduce our carbon footprint by producing closer to home.
The first product testing is also underway with Bioplastics for our performance sunglasses such as the Alleycat.
Which lens technologies/coatings are key for next season?
We are still ZEISS all the way. They have become a key partner for us, and we cannot fault them. We will keep pushing the blue light filtering SONAR lens options from ZEISS in all our models.
The ZEISS INFRARED SONAR lens is one of the best lowlight lenses we ever used.
The performance sunglasses will also come packing ZEISS Snow lens technology.
Please name and describe your 3 highlight pieces and items that retailers should definitely order.
Parker x Eivy Bloom collab.
This model sells out as soon as it hits the market. Our successful cylindrical Parker model with a Zeiss Pink Chrome lens, and an Eivy design strap. This is just one colourway we will release with the creative folks at Eivy, so keep eyes peeled!
Alleycat Snow
Made in Italy high-performance sunglasses with ZEISS Snow lens technology. A perfect wrap fit for great peripheral vision, just the right amount of venting, and fully customisable to suit your style.
Melon Magnetic
Our first quick change model currently undergoing the final testing phase with team riders in the Alps. A cylindrical shape, with a wide field of vision which is typical for all Melon goggles, fast magnetic ZEISS lens change, and of course fully customisable like all Melon products.