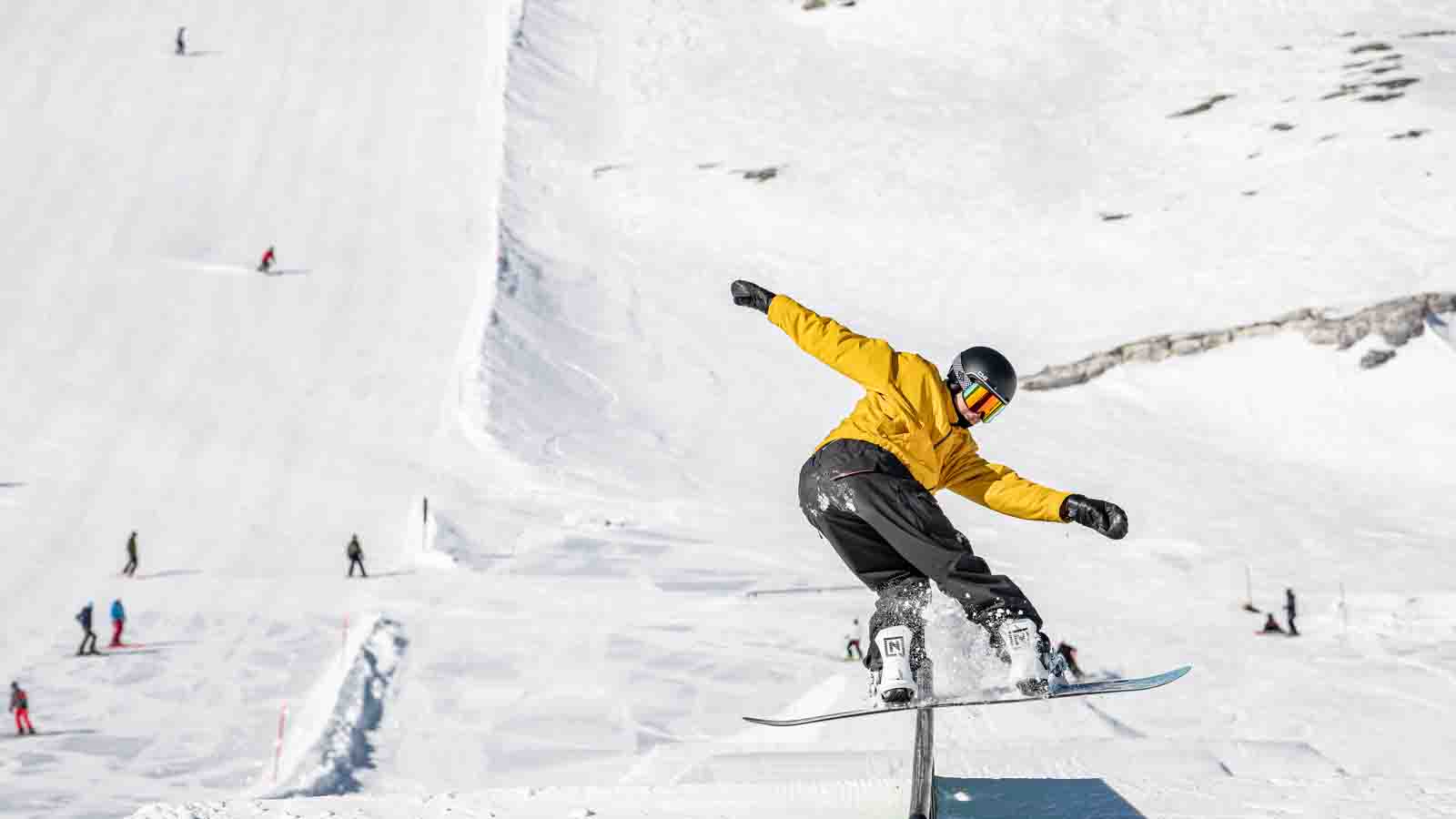 TSG 21/22 Goggles Preview
Retail Buyers Guide: Goggles 21/22 Retail Buyer's Guide
Brand: TSG
Interviewee: Nadja Herger-Bondarenko, Marketing & Communication
What are your main price points for next season?
Our main price point is in the mid-segment for both adults and kids. What makes it very attractive is that all our goggles include extra bad weather spare-lens.
In the kid's segment, our main price point for goggle and 2 lenses (good &bad weather lens) starts at 44.95 €. In the adult segment, it is 99.95 € for goggle incl. replacement lens for bad weather conditions. Magnetic Lens Changing technology retails from 124.99 €
What is the impact of COVID-19 on consumer demand and supply chains in your segment?
Impact for the winter business is heavy!  All ski resorts, except some in Switzerland, our home country, are closed. Travelling is restricted. Nobody needs new winter gear right now. The only trend we can see will be splitboarding. People that live close to the mountains might invest in splitboarding gear as it gives them the opportunity to go shredding regardless of the lifts and gondolas.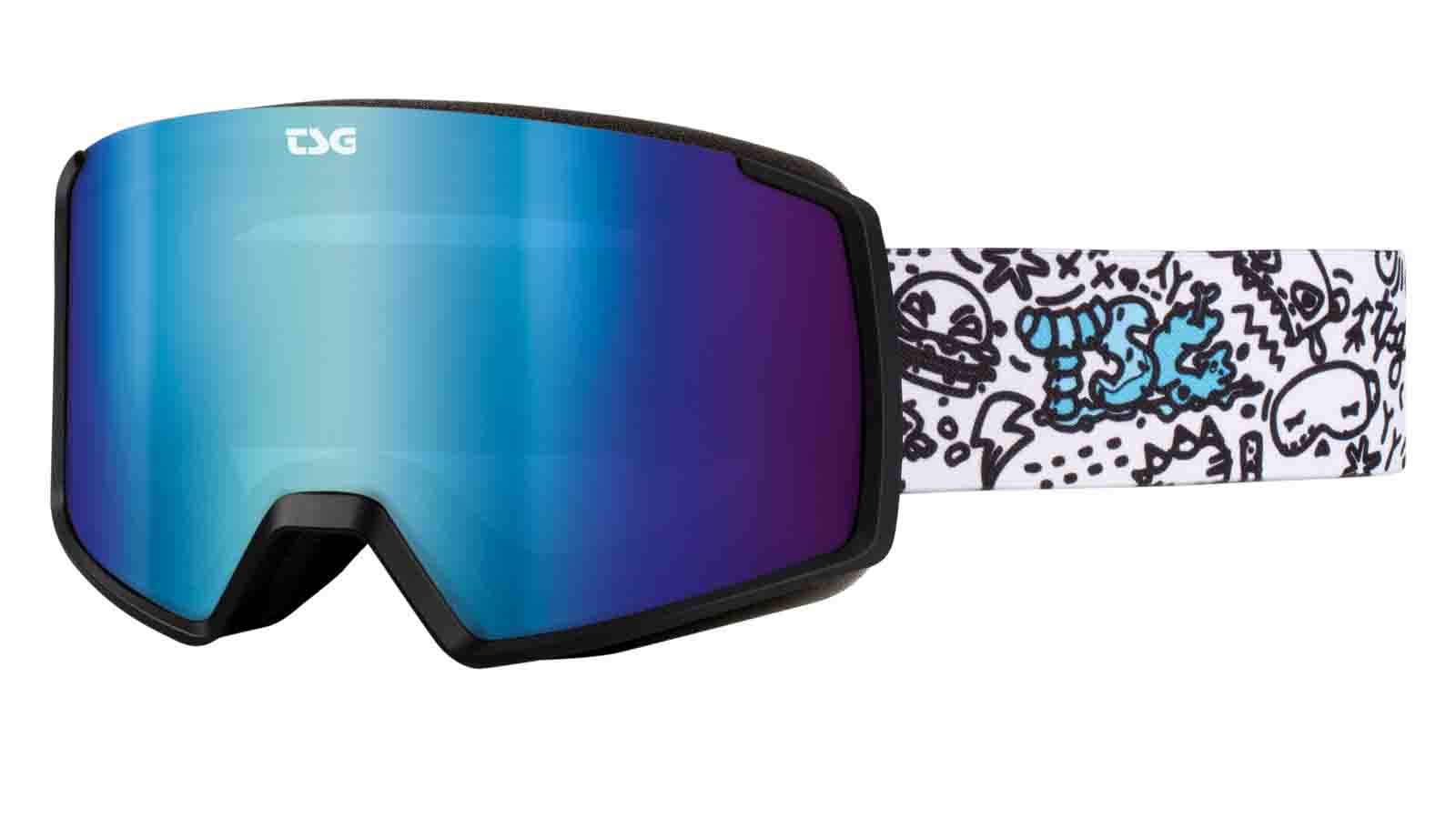 How are you supporting retailers through the pandemic situation?
I can't say much about retailer support, because every distributor takes its own measures. From our side, we have made sure that, in addition to new colours, we also leave some carry-overs in the line, so that the products that are now in the stores are still hot in the next season.
What are your top three product stories for 2021?
We designed a Pro Model together with snowboarder Markus Keller. He rides with our Goggle Four S and his deign is offered also in the bigger Goggle Four. It's a pretty clean vintage-inspired design. Markus says: "I am so honoured I got to design my own pro model goggle with TSG. And I am super happy with how the clean vintage design turned out." The design fits great with Goggle Four as this model has a clean shape as well. Frameless with clear lines. Markus also enjoys the super-easy quick magnetic lens changing system.
We launch our first TSG sunglasses. The aviator style Cruise Sunglasses are equipped with powerful UV protection and a lightweight, durable frame, protecting your eyes from the lounger to park and back. The glasses feature an impact-resistant, lightweight polycarbonate lens with UV400 protection and a scratch-resistant coating for enhanced durability and longevity. The retro double bridge frames are also shatterproof and lightweight and the grippy TPR rubber nose pads and arm tips keep the glasses in place even through barrel rolls. To finish the package a microfiber bag is included that doubles as a cleaning cloth. Just add sun.
Any new shapes for 2021?
We will be launching Goggle Five.
What are the tints/colours on trend this season?
We like to play with prints and patterns on the goggle straps. You find
An allover logo print in sticker design (Goggle Two sticky)
A doodle inspired allover print on the new Goggle Five (doodle)
Full pattern checkered prints in black and white for adults and kids (Goggle Four & Fours S & Expect 2.0 low checker)
A galactic inspired sprinkle print on a blue/purple colour fade (Goggle Four & Four S ocean sprinkles)
Vintage-inspired typo (Goggle Four & Fours S ride-out, Markus Keller Pro Model)
How important is helmet compatibility in your strategy?
All our goggles are designed to integrate perfectly with helmet use. We offer different size to fit our different helmet models and sizes.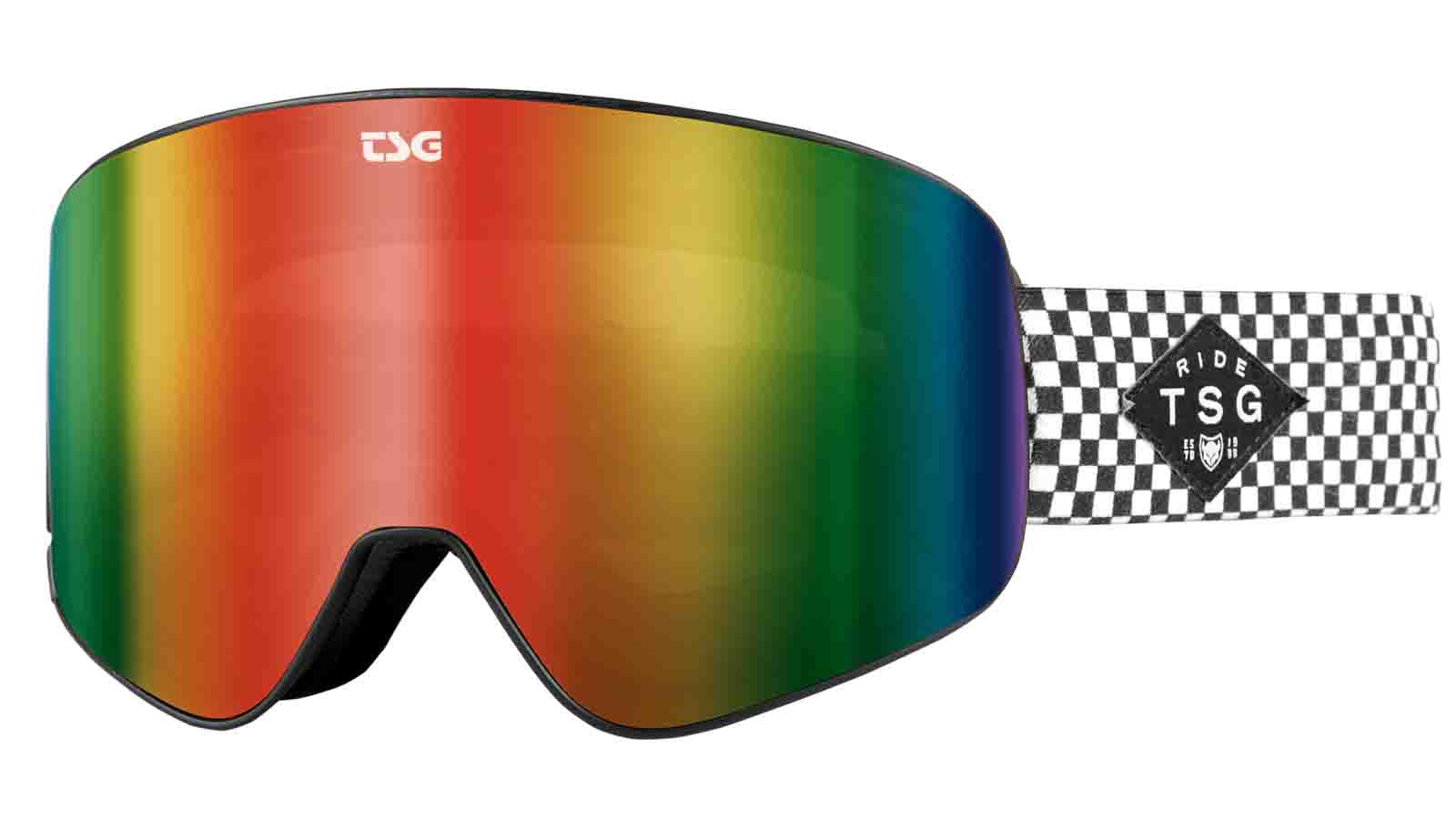 In terms of design and graphic, you can always find the combo Goggle & Helmet that lock up with graphic and colours. Our Art Designer is doing a great job at making these two pieces fit together in style.
What new technical features are debuting for 2021?
Goggle Four & the smaller version Goggle Four S feature a little tab at the bottom corner of the magnetic lens to easily life the lens from the frame.
We also offer our first photochromic lens next season.
Which lens technologies/coatings are key for next season?
Colour optimized lenses that filter out blue light are great for more contrast and better view (available in all our S3 lenses). As mentioned above we also start with photochromic lenses that adjust to changing light conditions.
Please name and describe your 3 highlight pieces and items that retailers should definitely order.
GOGGLE FOUR / GOGGLE FOUR S
Goggle Four is TSG's greatest contribution to surrounding vision on the mountain. These amazing supersized goggles, for riders with medium to large faces, are equipped with oversized, distortion-free cylindrical dual-lens that is both anti-fog and anti-Scratch. This lens can be swapped out with the flip of a thumb – even with gloves on – thanks to a magnetic locking system and easy-grip changing tab, and we even supply a bonus bad weather lens and microfiber goggle bag to keep 'em in. The Goggle Four is also graced with a conformable TPU frame, backed by ergonomic triple-layer face foam for superior comfort, and kept in place with a non-slip 40mm silicone strap. Whether you ride with or without a helmet the Goggle Four is an essential piece of kit for winter 20/21.
The Goggle Four S has the same premium features as the Goggle Four, including our surround-vision oversized lens but its overall form is smaller to fit riders with slighter features.
Lens: Cylindrical dual-lens, Anti-Fog inner AC lens, Anti-Scratch outer lens, 100% UV protection, EN 174 CE certified
Details: Magnetic quick lens change technology, Wide peripheral vision, Flexible TPU frame, Frame vent, Contoured triple-layer face foam, 40mm non-slip silicone strap, Helmet compatible frame, Free bonus bad weather lens, Microfibre goggle bag included, Large/Medium faces
GOGGLE EXPECT 2.0 / GOGGLE EXPECT MINI 2.0
The Goggle Expect is a high-end winter sports goggle, designed specifically for athletes with smaller faces. It offers distortion-free, surround vision thanks to TSG's cylindrical dual-lens with premium anti-fogging and anti-scratch qualities. We also made lens changing simple with our helmet-compatible hybrid frame/frameless construction, which is backed with Triple-Layer face foam and a non-slip strap for supe­rior comfort and secure fit. Finally, to deliver all-season, all-weather vision we also included a spare low-light yellow lens and micro-fibre goggle bag.
To give kids quality eye protection on the mountain we made a mini version of the Goggle Expect It features the same scratch-resistant, anti-fogging and distortion-free, surround vision of cylindrical dual-lens, with a helmet-compatible hybrid frame/frameless construction, Triple-Layer face foam and a non-slip strap. As a mini package, this is the most comfortable and secure goggle for groms this season.
GOGGLE FIVE
The Goggle Five represents the next generation in goggle design, boasting premium peripheral vision, an advanced weight-saving half-frame and superior durability and anti-fogging characteristics. Built for medium to large faces they feature cylindrical injected dual-lens with enhanced anti-fog and scratch resistance qualities for improved resilience, top quality vision and reduced peripheral distortion. The lens is held in a supple, form-fitting lightweight TPU semi-frame, backed by fleece-lined triple-layer face foam for reduced fogging and exact fit and comfort. And to hold the goggle in place they're equipped with a 45mm non-slip, silicone-ribbed strap to withstand the worst of yard sales. With a bonus, bad weather lens and microfibre goggle bag the Goggle Five really is without question the best choice for a clear vision of what the future of shred accessories can look like.